The Philadelphia Sixers' center Joel Embiid is likely to ask for a move this summer. James Harden has requested a move to the Clippers, and there are speculations that if that trade goes through, Embiid might leave the Sixers, too. The reigning MVP is in his prime and nobody would like to spend their peak years with a struggling team. Harden's departure would be a blow, and if Embiid leaves as well, the Sixers will be forced to rebuild. They are trying to convince their stars to prevent them from leaving, can they?
If they fail to do so and Embiid decides to move away, here are 4 probable ways in which he can play for the Sixers next season.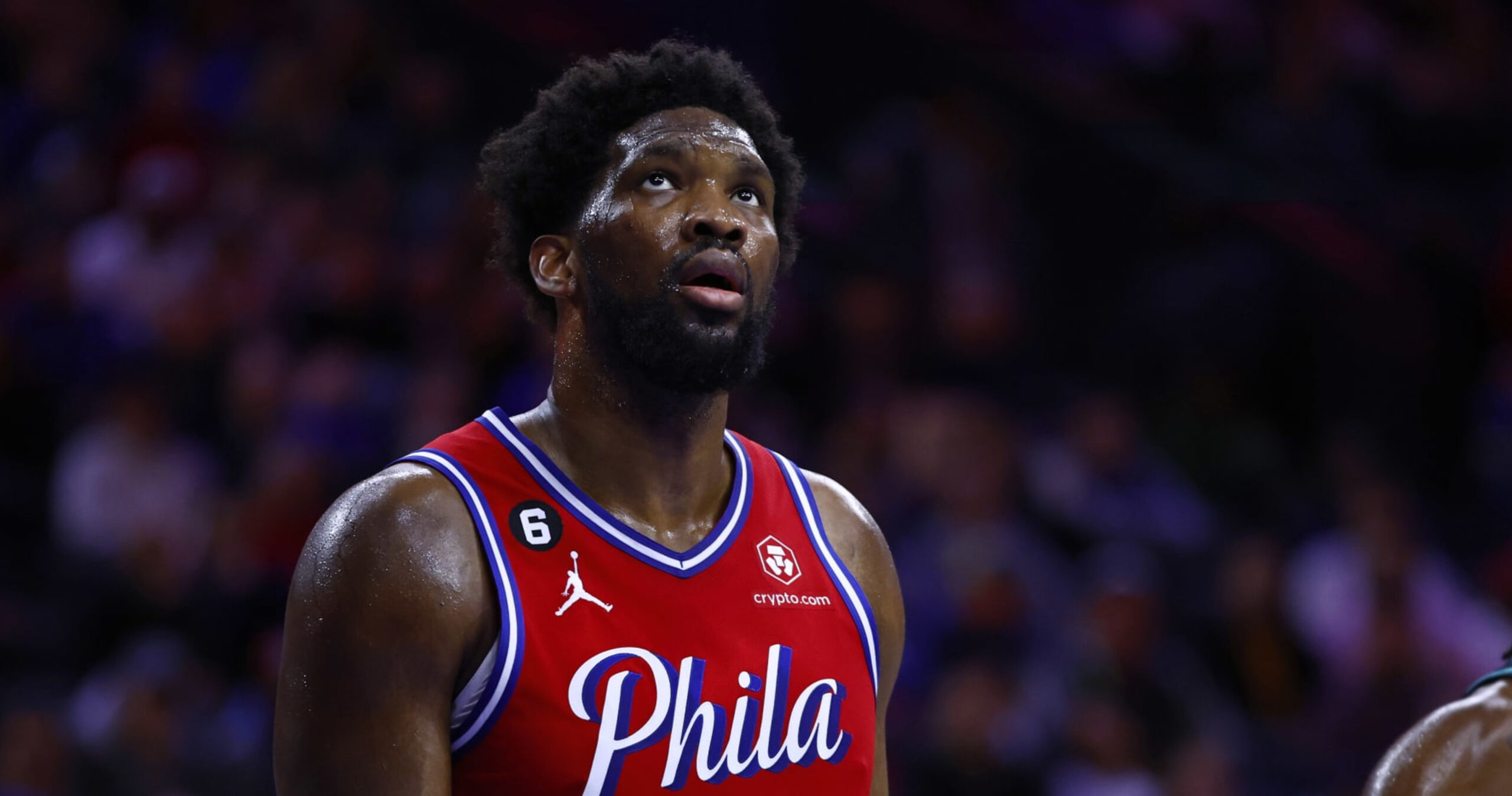 Joel Embiid trade to the New York Knicks first scenario
The Knicks are expected to offer Mitchell Robinson, Evan Fournier, Quentin Grimes, Immanuel Quickley and a first-round pick each from the year 2024,2025(Via Mil), 2026, and 2028 in exchange Joel Embiid. This deal would give the Sixers four draft picks and four players, which should be enough for the rebuild.
Joel Embiid has reportedly been linked with the Houston Rockets, should he be made available for trade 👀 🚀 pic.twitter.com/CXYmHNlUNi

— Basketball Forever (@bballforever_) August 21, 2023
Joel Embiid trade to the New York Knicks second scenario
In this transfer, Embiid would become a part of the Knicks roster, and for that to happen, the Knicks would send RJ Barrett, Evan Fournier, Immanuel Quickley, and a first-round pick each from the years 2024,2025(via Mil) and 2026. This deal gives the Sixers 3 quality players and 3 draft picks to start with their rebuilding process.
Said this on the pod, but I'll reiterate it here:

In any superstar trade, ie. Embiid, the #Rockets only have to outbid the rest of the teams Embiid is willing to go to, not actually pay his value, NYK in this case

BRK didnt pay MVP Harden value
MIA wont pay Lillard's value

How… pic.twitter.com/wzy6CVlHXN

— Paulo Alves (@PauloAlvesNBA) August 22, 2023
Joel Embiid trade to the New York Knicks third scenario
In this scenario, the Knicks would trade off four players and two of their own draft picks along with their draft picks via Milwaukee and Dallas in exchange for Joel Embiid. The Sixers would find this similar to the first scenario. Which of the three deals would the Sixers do?
The Sixers would not like to bid farewell to both of their stars in the same window. But if things go out of control, they might have to. Since they know they are not going to receive a lot for James, they might ask for a haul for Embiid. The Knicks are ready to give that. Will the two teams agree? We'll keep you updated.