Jodie Foster, a Hollywood veteran who embarked on her career early, has always exuded an air of unease in the limelight. The acclaimed actress has often shied away from interviews that extend beyond the realm of promoting her films, preferring to let her remarkable performances speak for themselves.
In recent years, Foster has devoted more time to her work behind the camera, showcasing her talents as a director. However, her return to the small screen in Season 4 of True Detective marks a significant shift, as she steps back into the forefront as Detective Liz Danvers, captivating audiences once again.
With True Detective becoming one of the streaming platform's most compelling offerings, Foster's presence is set to reignite her on-screen presence. It's important to recognize that Foster's apparent absence from acting does not diminish her immense impact on paving the way for women in leading roles in studio pictures.
Her trailblazing efforts have laid the foundation for the highly-anticipated TV role she will undertake, further solidifying her influential status in the industry.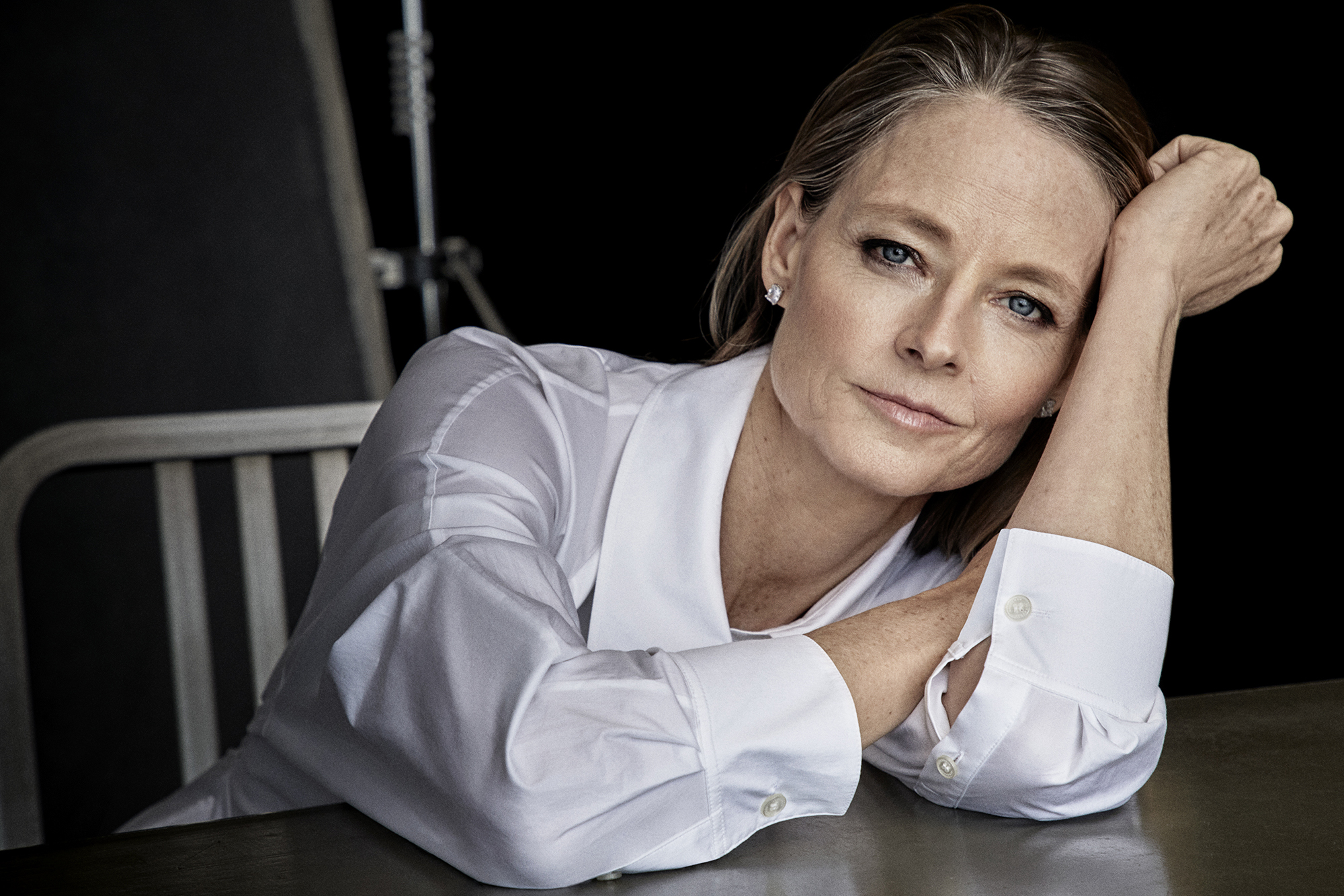 From her early career to her groundbreaking role in Silence of The Lambs, Jodie Foster's consistent brilliance places her alongside Meryl Streep as one of the greatest living actresses. Foster's work during Streep's career lulls, her impressive achievements in the '70s, and her emergence as an LGBTQ+ icon and acclaimed director highlight her immense talent and unwavering dedication to her craft.
Despite taking risks and prioritizing artistic integrity over commercial viability, Foster's impact remains undeniable.
10. Tallulah in Bugsy Malone
In 1976, Jodie Foster emerged as one of Hollywood's exceptional young talents. She showcased her prowess in five films, including Bugsy Malone, Freaky Friday, and her acclaimed role in Taxi Driver, which earned her award recognition. Among these projects, Bugsy Malone stood out as a fitting choice for Foster, where she portrayed the flapper character Tallulah in a unique gangster tale set in Chicago, featuring an all-kid cast.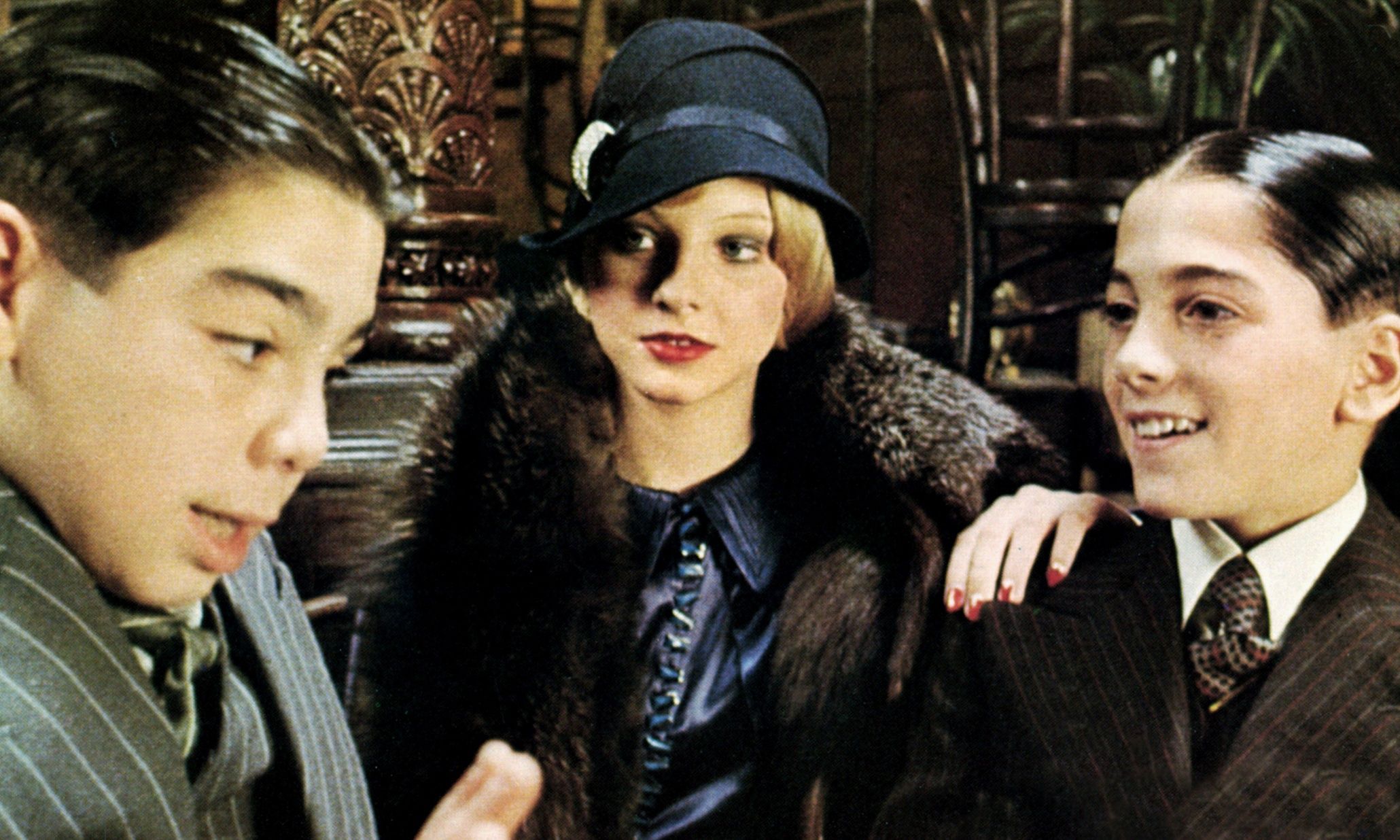 Even at that early stage, Foster's talent shone brightly, surpassing her young co-stars. Her performance exuded a maturity beyond her years, likely influenced by her recent collaboration with Martin Scorsese and Robert De Niro in previous months.
"I think what made Jodie so remarkable at such a young age was her ability to embody a character and deliver a performance that was far beyond her years. She had a natural talent and maturity that set her apart from her peers." – Martin Scorsese
9. Dede Tate in Little Man Tate
Little Man Tate, an often overlooked film within the child prodigy genre that gained popularity in the '90s, deserves more recognition. While Searching for Bobby Fischer remains prominent, Jodie Foster's exceptional directing skills and portrayal of Dede Tate, a hardworking single mother raising a gifted son, shine through as one of the most multifaceted performances in this genre.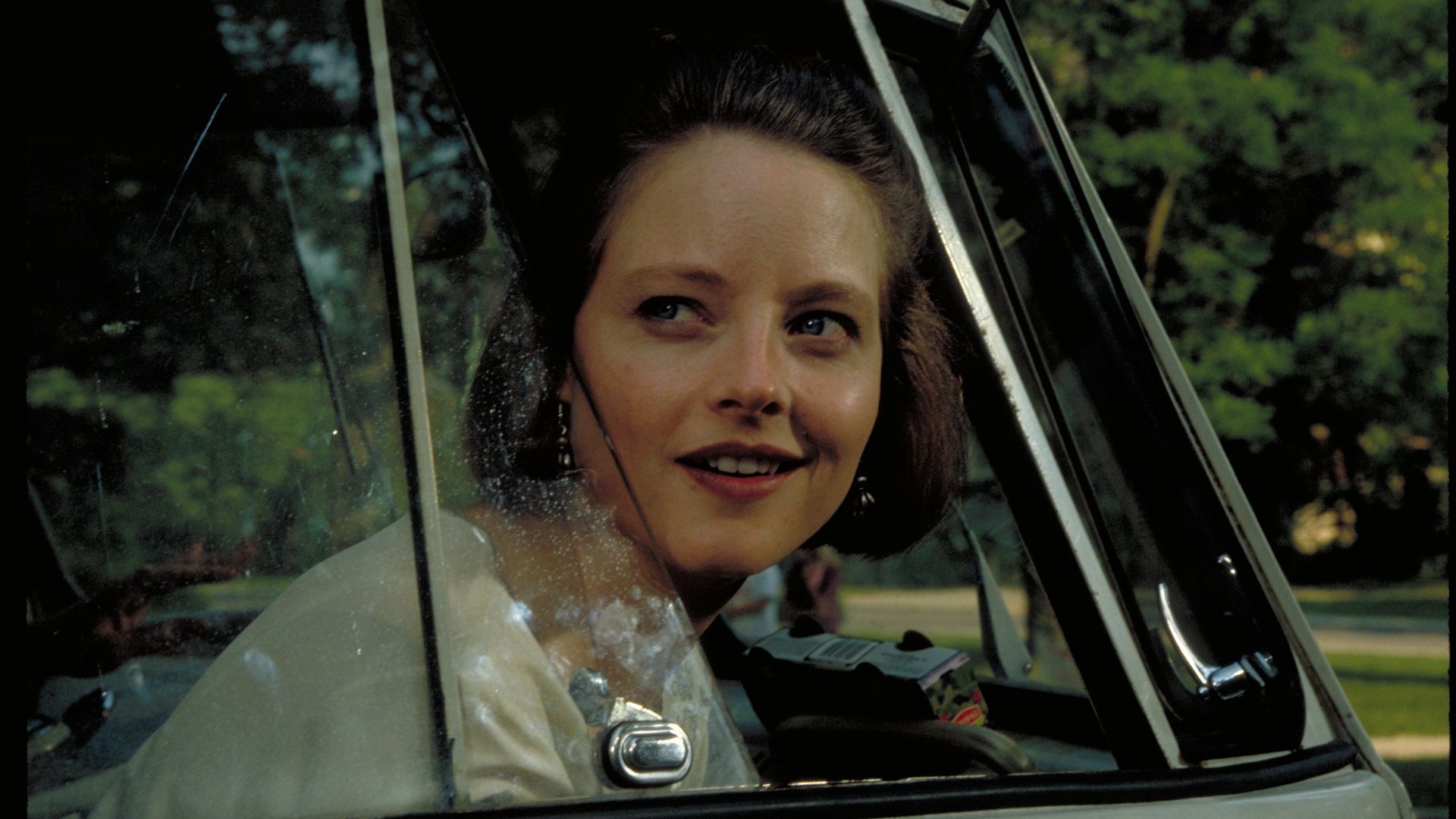 The movie serves as a testament to Foster's acting prowess and serves as a memorable directorial debut. Dede Tate navigates the challenges of protecting her son from external forces seeking to exploit his remarkable intelligence. Although the film may be considered a footnote in Foster's career, it played a crucial role in honing her directing abilities, a path she prioritized in the past two decades.
8. Dorrie in Shadows and Fog
Despite being one of his major flops in the '90s, Woody Allen's Shadows and Fog featured a remarkable performance by Jodie Foster as Dorrie, which stood out amidst the film's shortcomings. Foster showcased her impressive acting range in this Allen production a year before her Oscar-winning role in Silence of the Lambs.
Portraying a prostitute, she delivered a brilliant performance that exposed her feminist perspective, cleverly satirizing the indifferent attitudes of the men her character and colleagues encountered. In a cast filled with notable actresses such as Kathy Bates and Lily Tomlin, Foster's talent shone brightly, effectively challenging the traditional conventions of a Woody Allen film.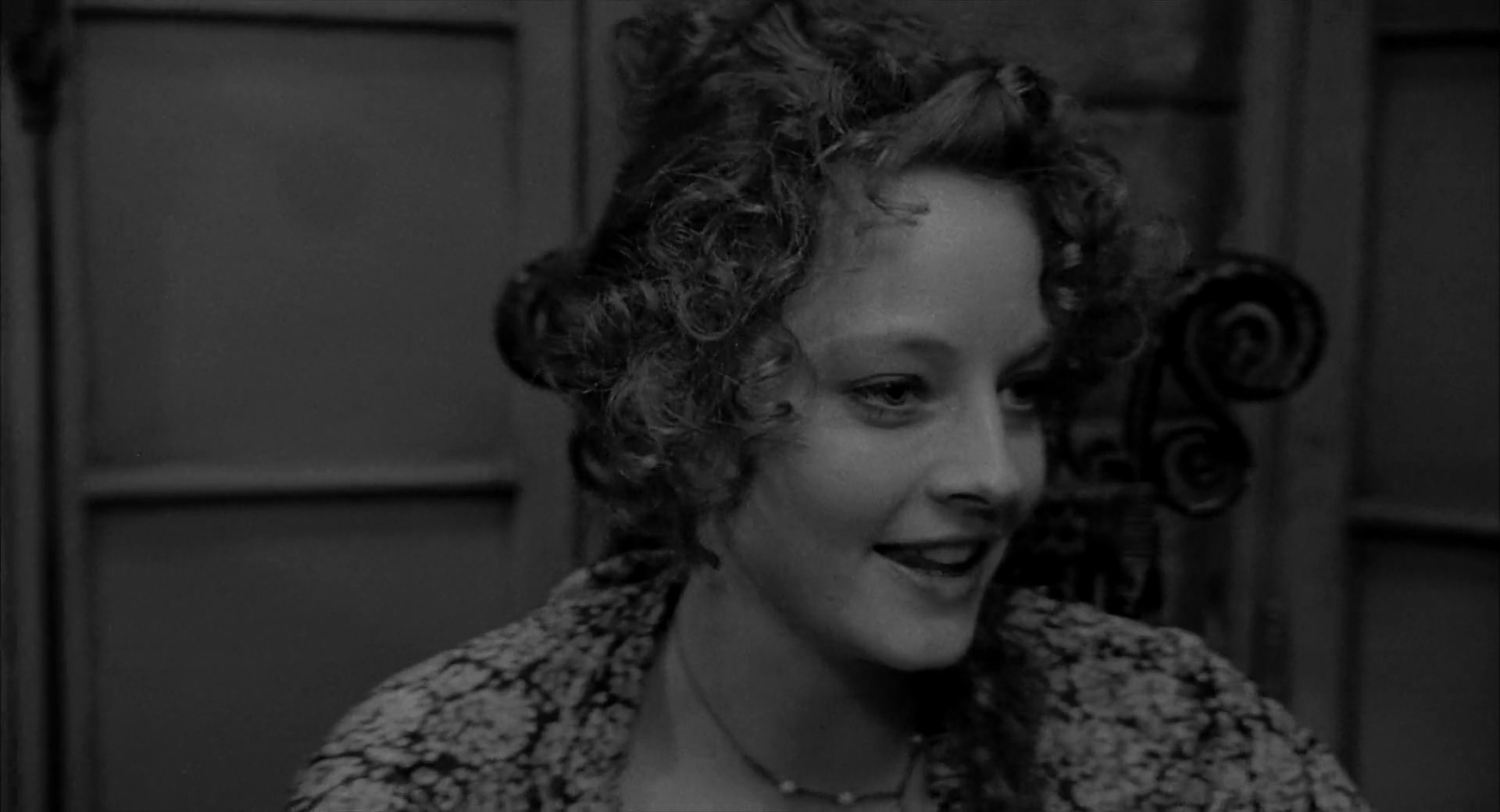 It was ironic yet significant during that era that mainstream actresses sought to prove their versatility by taking on unconventional roles in Allen's indie comedies.
"Dorrie was a complex character, and Jodie brought so much depth and nuance to the role. She wasn't afraid to tackle challenging and unconventional characters, and that's what makes her such a remarkable actor." – Woody Allen
7. Jeanie in Foxes
In the early '80s, Foxes marked a pivotal moment for both Jodie Foster and director Adrian Lyne. Lyne, renowned for his psychological thrillers in later years, showcased his talent in this tender coming-of-age film.
Foster, reuniting with her Bugsy Malone co-star Scott Baio, delivered a flawless portrayal of Jeanie, a teenager grappling with feelings of disconnection due to her parents' absence. Through Foster's powerful dramatic presence, Lyne crafted a film that delves into the anxieties experienced by young women confronting the sudden loss of a close friend.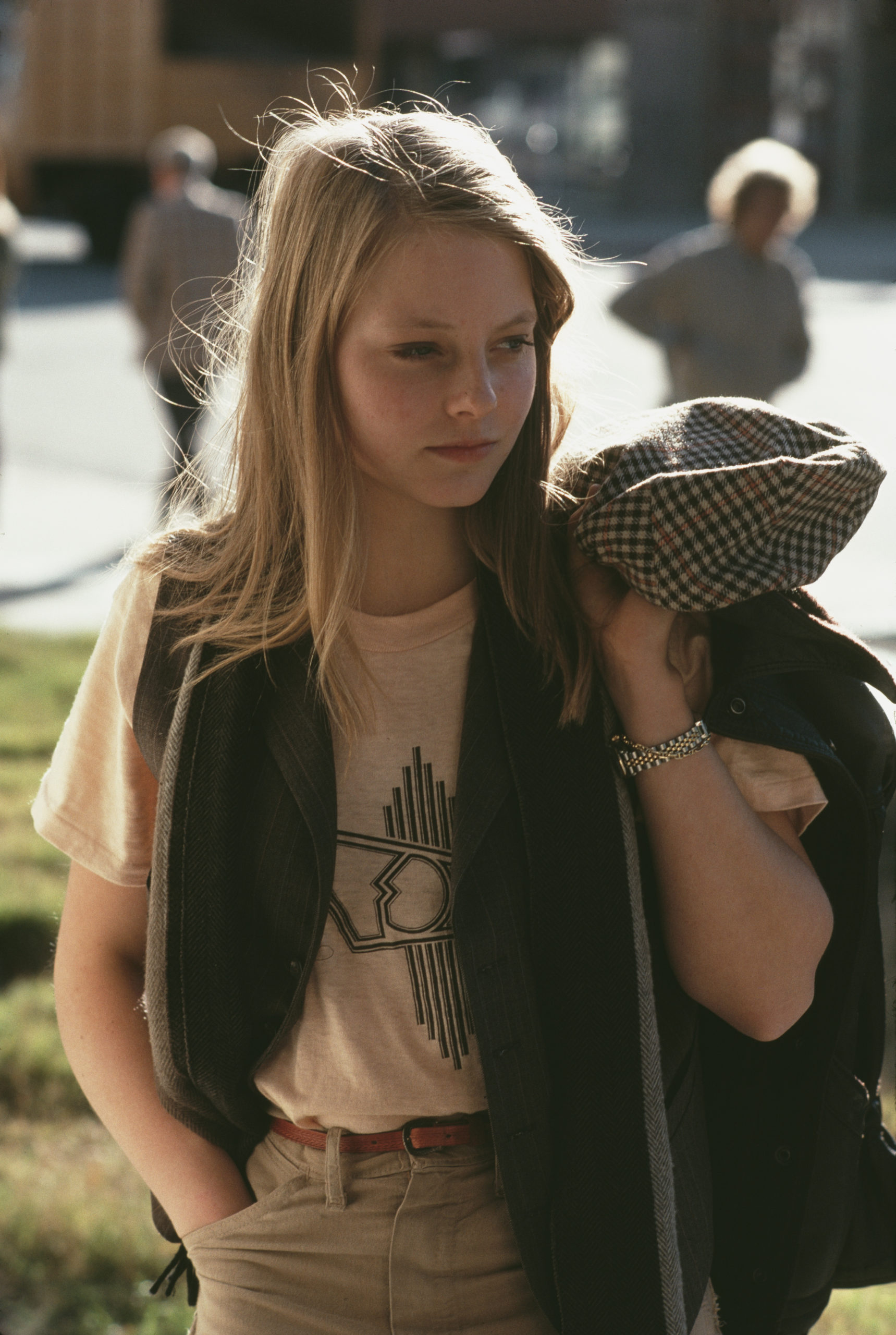 Foxes demonstrated Foster's ability to authentically capture the vulnerability and complexities of youth authentically, showcasing her versatility beyond roles that defied her age.
"Jodie has an incredible ability to tap into the emotional depths of a character. She brings such authenticity and vulnerability to every role she takes on. Jeanie in Foxes is a prime example of her exceptional talent." – Adrian Lyne
6. Meg Altman in Panic Room
In Panic Room, director David Fincher ventured into more mainstream territory, presenting Jodie Foster with the challenge of surpassing her Oscar-winning performance in Silence of the Lambs. Remarkably, she embraced the task and delivered an outstanding performance as Meg Altman in this intense thriller, her first since her acclaimed Oscar win.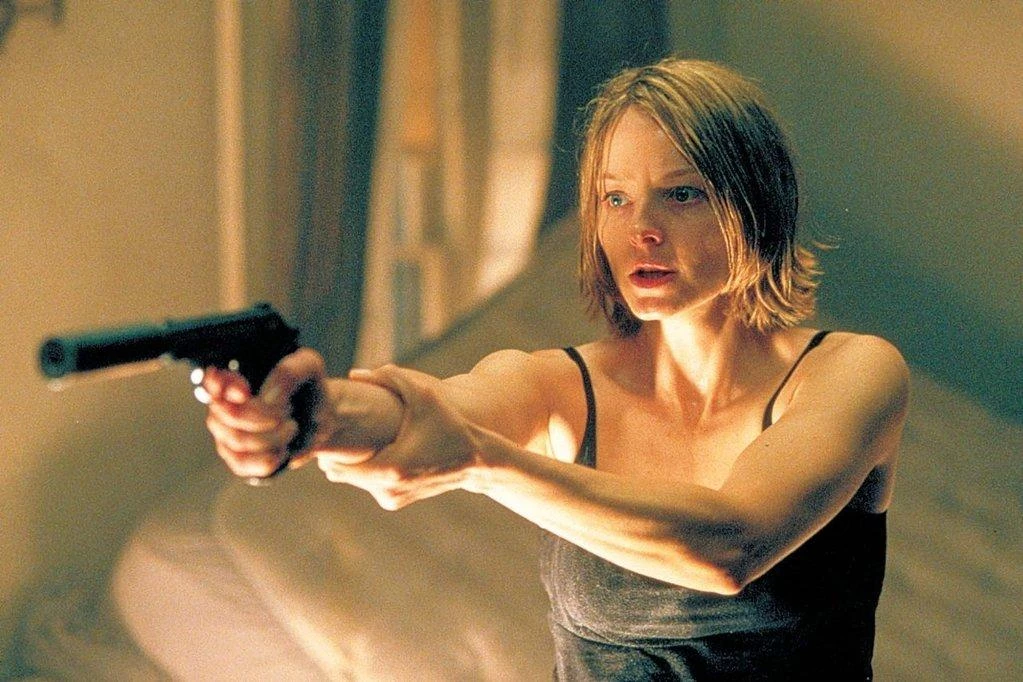 Portraying a character faced with home invaders, Foster embodied the role with cunning and tenacity. Unfortunately, her remarkable talent is often overlooked, but she offers a performance that solidifies her place among the acting elite every decade or so. Panic Room unquestionably belongs to that exceptional category.
5. Madeleine White in Inside Man
In Inside Man, Jodie Foster brilliantly brought to life the rare role of Madeleine White, a cunning fixer determined to safeguard banker Arthur Case's deepest secret. Foster's portrayal outshines her male counterparts, portraying a character who is always steps ahead of those attempting to undermine her employer.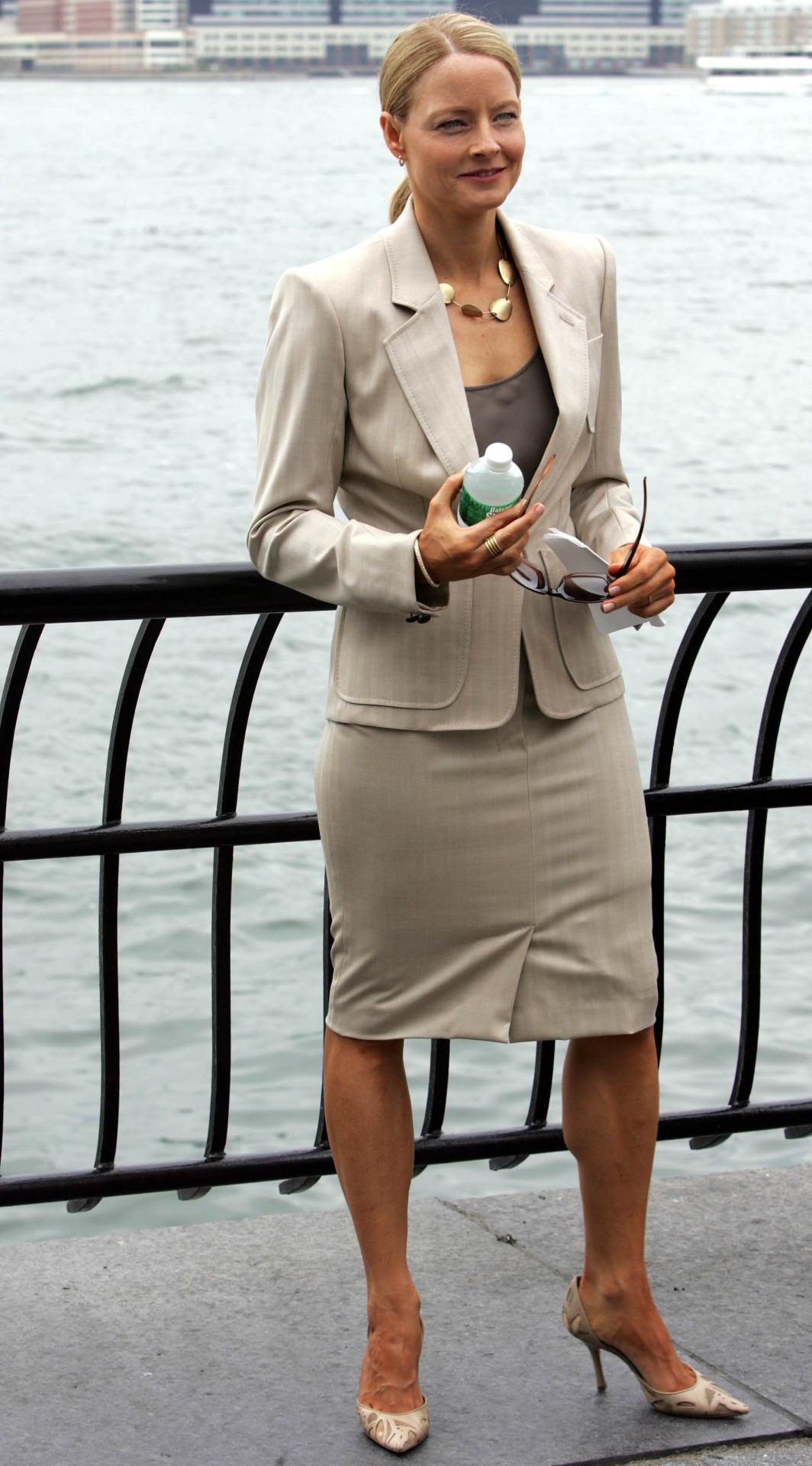 She becomes the formidable adversary of Dalton Russell (Clive Owen), a would-be bank robber driven by exposing corruption rather than monetary gain. The dynamic exchanges between Foster and Owen create the film's most thought-provoking moments, blurring the boundaries between hero and villain. Foster's portrayal of Madeleine White defies gender norms, showcasing her fearlessness in inhabiting a character unburdened by cynicism and deception.
"Jodie brings an incredible level of intelligence and intensity to her roles. Madeleine White in Inside Man showcases her ability to captivate audiences with her formidable presence and exceptional acting skills." – Spike Lee
4. Dr. Ellie Ann Arroway in Contact
Robert Zemeckis took on the ambitious task of adapting Carl Sagan's awe-inspiring science fiction novel, Contact, into a remarkable film. The story demanded a formidable female protagonist and Jodie Foster was the ideal choice to portray the brilliant Dr. Ellie Ann Arroway.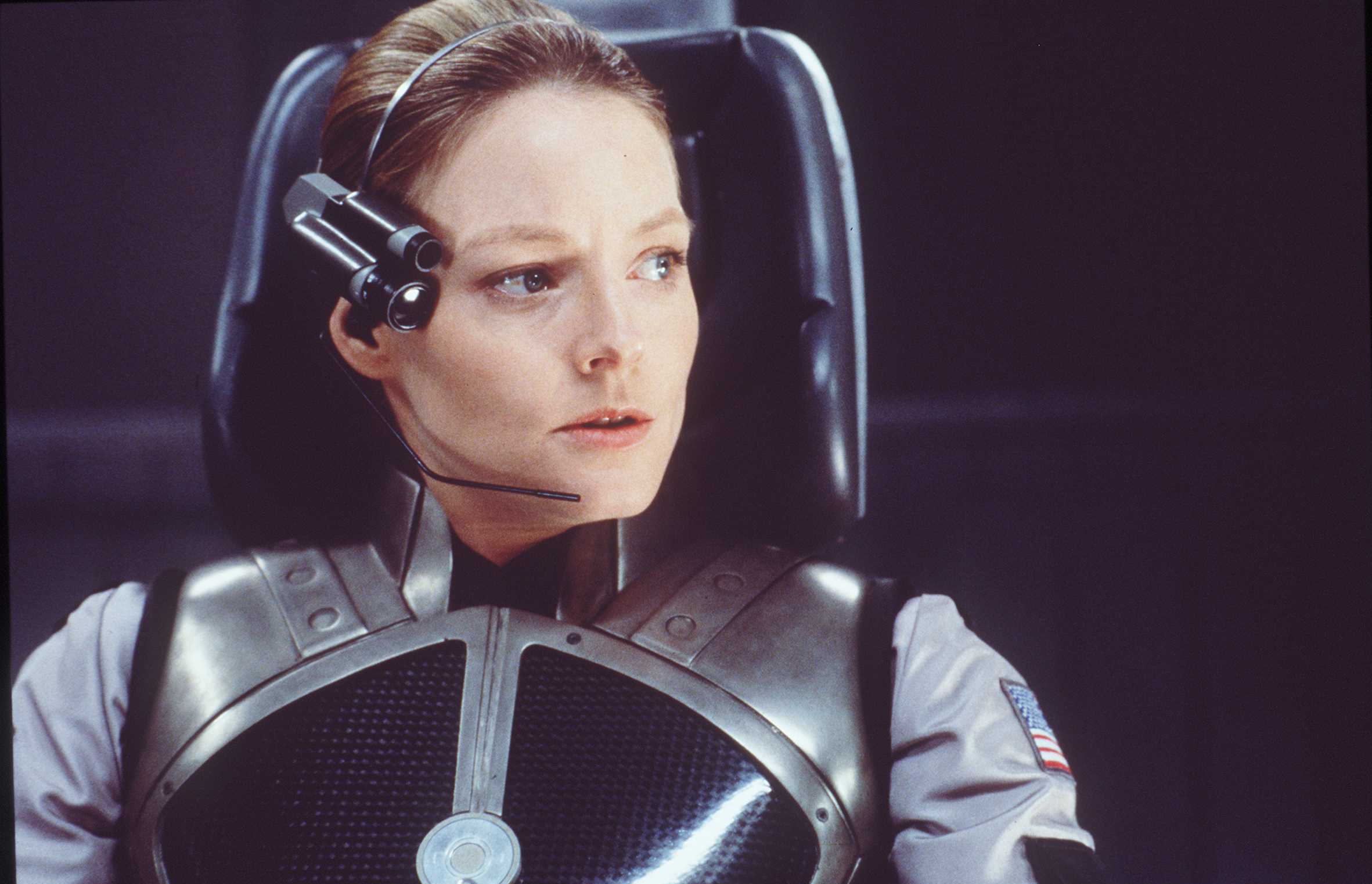 The film's vast and existential narrative follows Dr. Arroway as she establishes contact with an extraterrestrial species, receiving instructions to construct a machine for intergalactic travel. Along her journey, she grapples with her complex relationship with her late father. She connects with Palmer Joss (Matthew McConaughey), who challenges her motivations for communicating with beings from another world.
Contact beautifully demonstrates Foster's ability to immerse audiences in her character's emotions, capturing the excitement and trepidation of venturing into the unexplored realms of space and the human mind.
3. Audrey in Alice Doesn't Live Here Anymore
Martin Scorsese's overlooked gem, Alice Doesn't Live Here Anymore, marked Jodie Foster's first collaboration with the renowned director when she was just 11 years old. Foster delivered a remarkable performance as Audrey, a spirited young musician with street smarts beyond her years.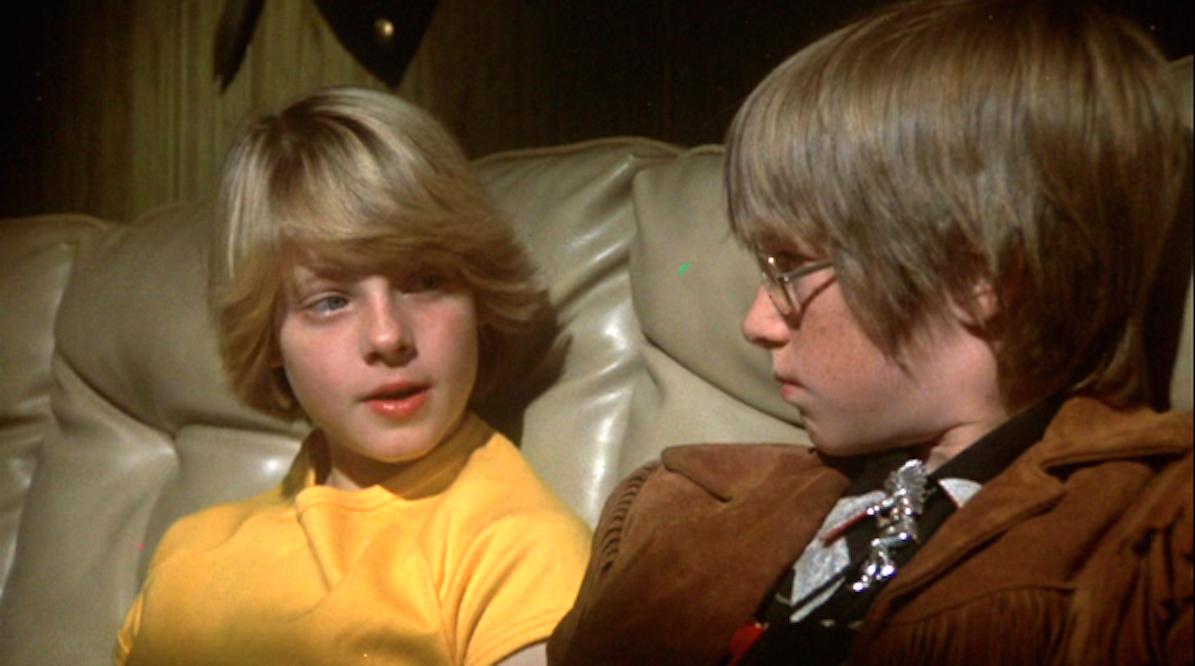 Her poised portrayal became one of the film's most memorable aspects, laying the foundation for her subsequent pivotal role in Scorsese's Taxi Driver two years later. Looking back, Audrey's character can be viewed through the lens of Foster's later emergence as an LGBTQ+ icon. The film subtly touches upon these themes when such discussions were largely considered taboo in cinema.
"Foster's portrayal of Audrey in Alice Doesn't Live Here Anymore showcased her raw talent and undeniable screen presence even at such a young age. It was clear from that moment that she was destined for greatness." – Martin Scorsese
2. Iris Steensma in Taxi Driver
Jodie Foster's portrayal of a young sex worker in Taxi Driver plays a monumental role in 20th-century filmmaking. Fearlessly matching a young Robert De Niro, Foster delivers a captivating performance that showcases her remarkable talent.
As the character Iris, she provides a dark counterbalance to Travis Bickle's volatile aggression and inner turmoil. Despite the chaotic attempts of men to control her, Iris exudes street-smart poise that reigns amidst the turmoil. Foster's exceptional portrayal nearly made her the youngest actress to win a Best Supporting Actress Oscar, second only to Tatum O'Neal.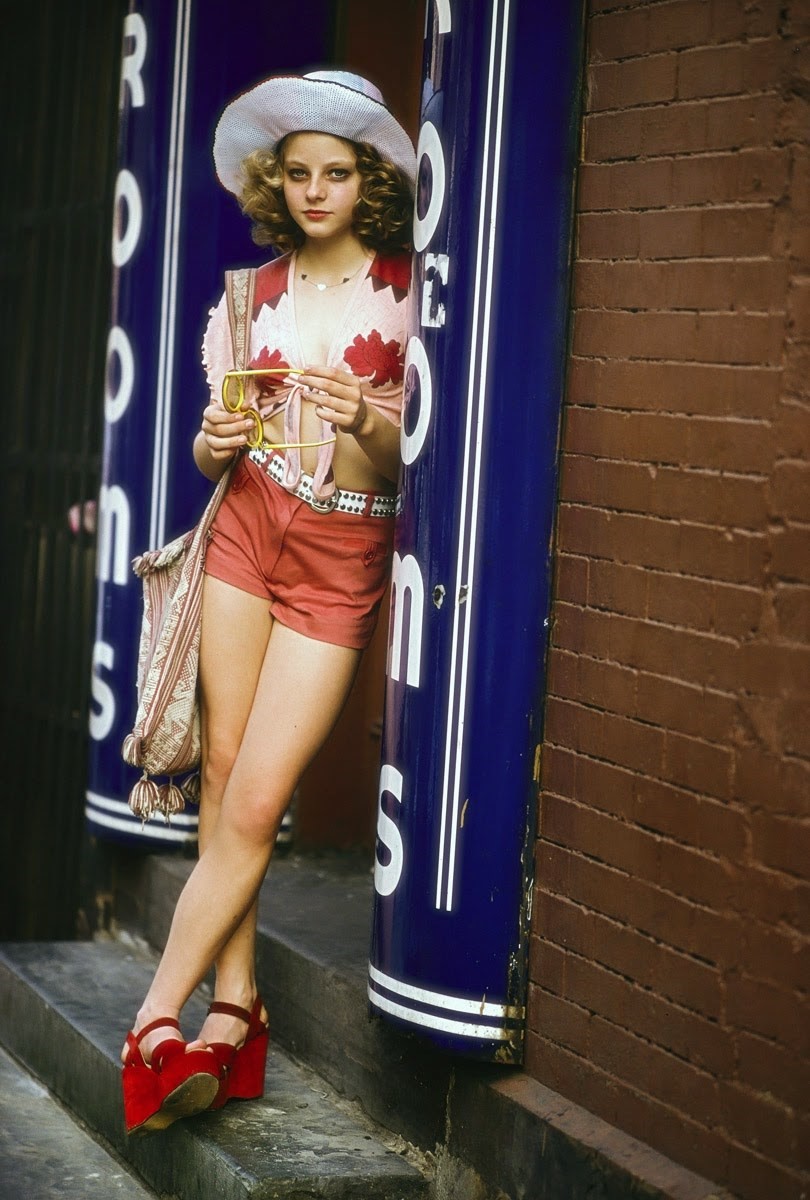 This pivotal role ignited a career that could not be denied, proving Foster's ability to surpass seasoned actors twice her age with her undeniable acting prowess.
"I knew Jodie was perfect for the role of Iris in Taxi Driver the moment she auditioned. Her ability to embody such a complex and challenging character at such a young age was truly remarkable. She brought an authenticity and fearlessness that elevated the film to another level." – Martin Scorsese
1. Clarisse Starling in The Silence of the Lambs
Even three decades after its release, The Silence of the Lambs remains deeply ingrained in the collective consciousness of movie audiences. It set Hollywood ablaze and nearly swept the Oscars, yet the formidable competition that Jodie Foster triumphed over to secure her Best Actress award is often overlooked.
Her achievement is a testament to the immense gravitas and impeccable acting prowess she brought to the iconic role. Foster's Oscar speech exemplified her diplomatic nature as a seasoned Hollywood insider. She prioritized paying tribute to director Jonathan Demme, Anthony Hopkins, and the pioneering women who paved the way for dramatic roles, challenging the dominance of men in the industry.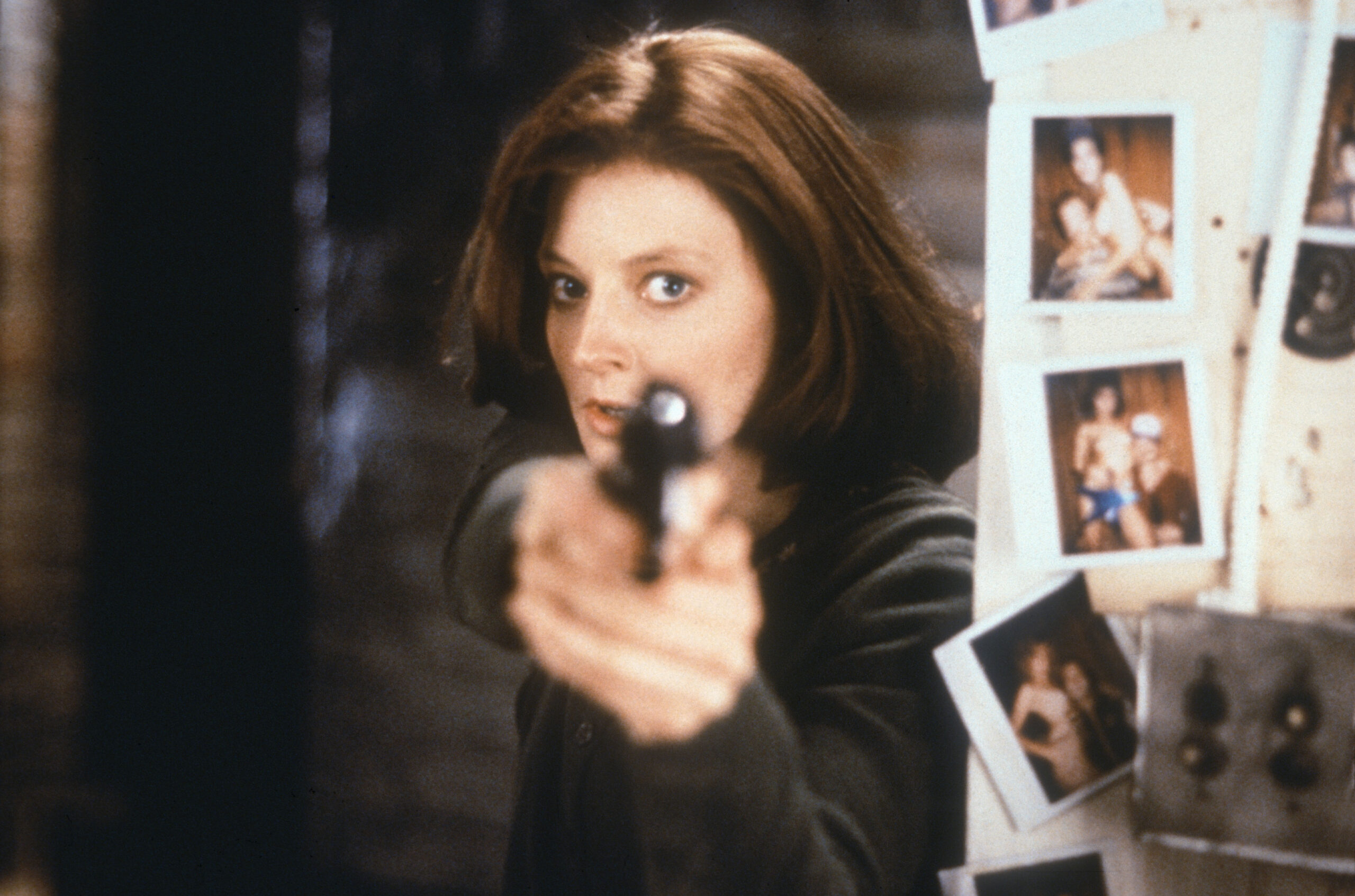 The enduring allure of her performance endures, transcending time and serving as a testament to an era when an adapted thriller could captivate audiences as powerfully as a superhero film. With this role, Foster elevated herself to the echelons of arguably the greatest actress of all time.
"Jodie's portrayal of Clarisse Starling in The Silence of the Lambs is nothing short of iconic. She brought intelligence, vulnerability, and strength to the character, capturing the hearts and minds of audiences worldwide. It's a performance that will be remembered for generations to come." – Jonathan Demme
Jodie Foster's work is a testament to her exceptional talent and versatility. Foster has consistently showcased her extraordinary skills, from her early breakthrough roles as a child actress to her daring and unforgettable performances in iconic films like Taxi Driver and The Silence of the Lambs.
Her impact extends beyond acting, as she has successfully ventured into directing, leaving a lasting impression on the industry. Foster's contributions to cinema, her ability to breathe life into complex characters, and her unwavering dedication firmly position her as one of the greatest actors of her generation.