The Twist We Didn't See Coming: Who is Captain Angel?
You've been tuning into Star Trek: Strange New Worlds, right? If not, you're missing out on some mind-bending storylines. Let's talk about episode 7, "The Serene Squall," which was a game changer on so many levels. For starters, Jesse James Keitel has boldly gone where no transgender actor has gone before by playing the enigmatic Captain Angel. First introduced as a supposed Starfleet doctor named Aspen, the big reveal was a seismic shift in an already gripping episode.
When Pike, Number One, and Lt. La'an Noonien-Singh walk into what they believe is a colony ship, they're taken captive by pirates. Meanwhile, Captain Angel leaves Spock and Nurse Christine Chapel aboard the Enterprise to navigate their perilous plot.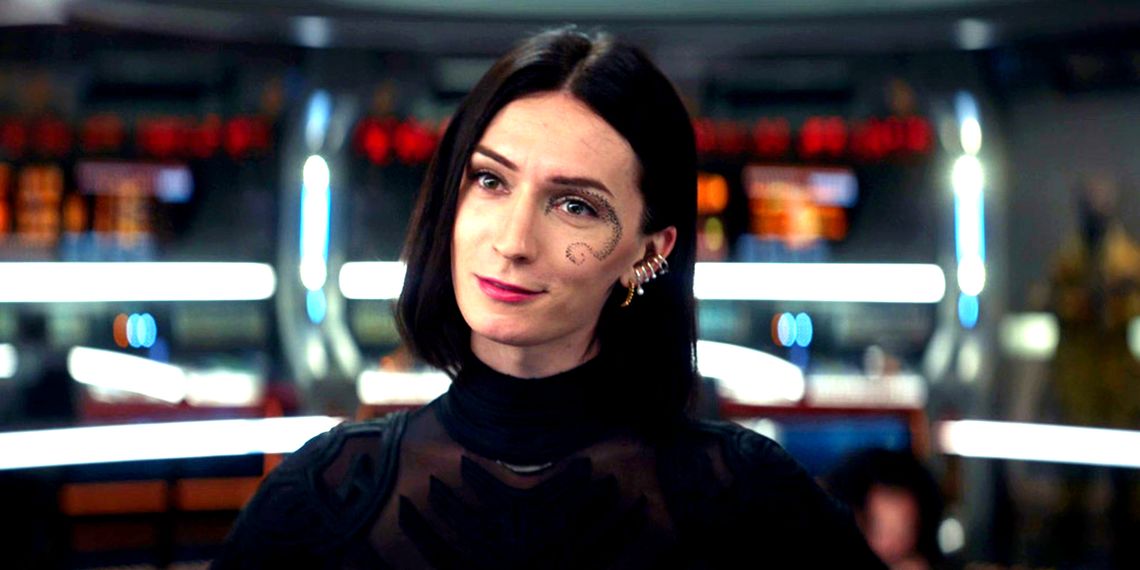 Angel's devious plans include taking over the Enterprise and kidnapping Spock. The endgame? To force Spock's fiancée, T'Pring, to release a prisoner from Ankeshtan K'til, a rehabilitation center for Vulcan criminals. Spock catches a clue when Angel talks about her lover, realizing that the mysterious Xaverius could very well be his half-brother Sybok.
Jesse James Keitel: A Star Ascending
In case you were wondering about the talent behind Captain Angel, Jesse James Keitel is not new to the limelight. She started acting in 2015 and made waves with her role in ABC's Big Sky, becoming the first transgender person to appear as a series regular on the network. She's also known for her roles in Forever Alone and the Showtime film Fluidity, as well as her 2022 appearance in Queer as Folk. And guess what? She's no stranger to stage performances, having performed drag under the name Peroxide. So, it's no surprise she was honored in Out magazine's OUT100 in 2018.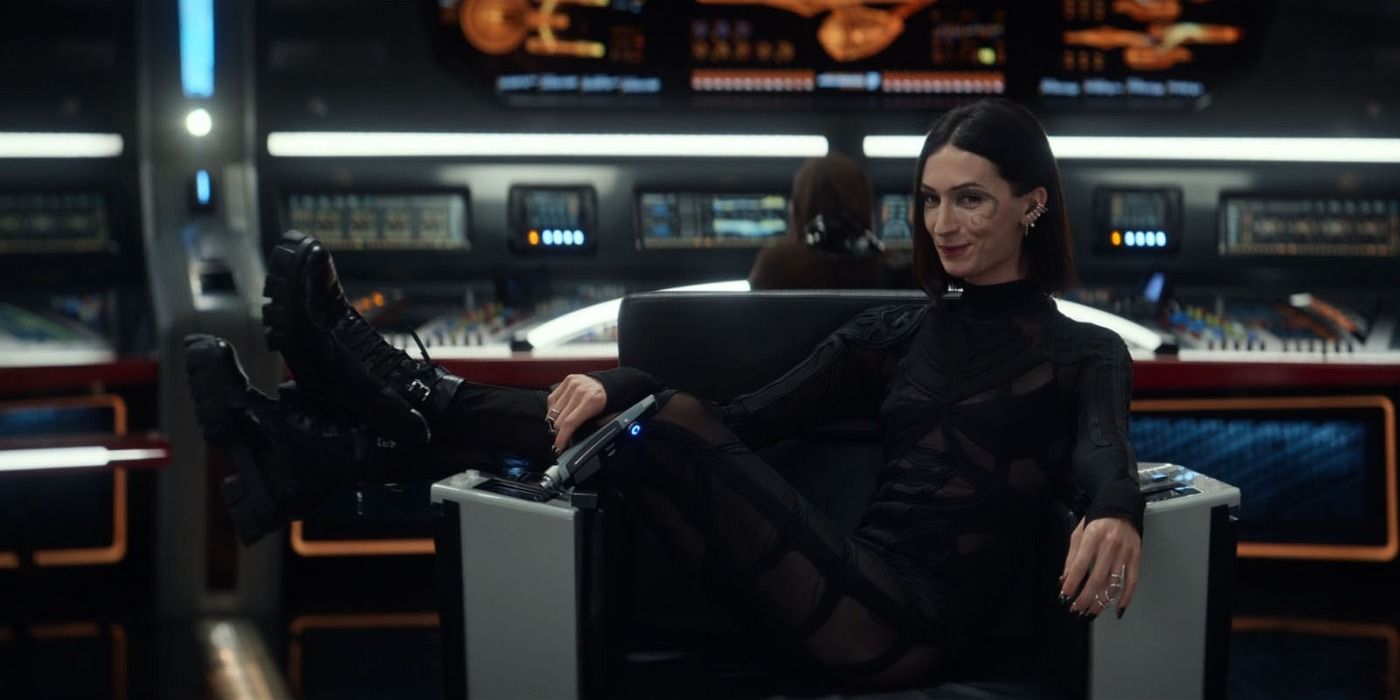 The Unsolved Enigma of Sybok
While the episode introduces us to Captain Angel, it also leaves us with a tantalizing hint about the return of a familiar character – Spock's half-brother Sybok. Known for abandoning Vulcan logic and labeled as a V'tosh ka'tur ("Vulcan without logic"), he's currently cooling his heels at Ankeshtan K'til. We already know from Star Trek V: The Final Frontier that Sybok eventually escapes the facility to search for Sha Ka Ree, the Vulcan version of Heaven. The episode leaves us hanging with Angel managing to escape, creating perfect ground for her return, possibly to free Sybok.
Season 3: A Realm of Possibilities
"The Serene Squall" ended with Captain Angel teleporting back to her ship and Sybok still incarcerated, leaving us with delicious questions. Could Angel's failed mission be just the beginning of her adventures in the Star Trek universe? And will Sybok finally get his shot at freedom?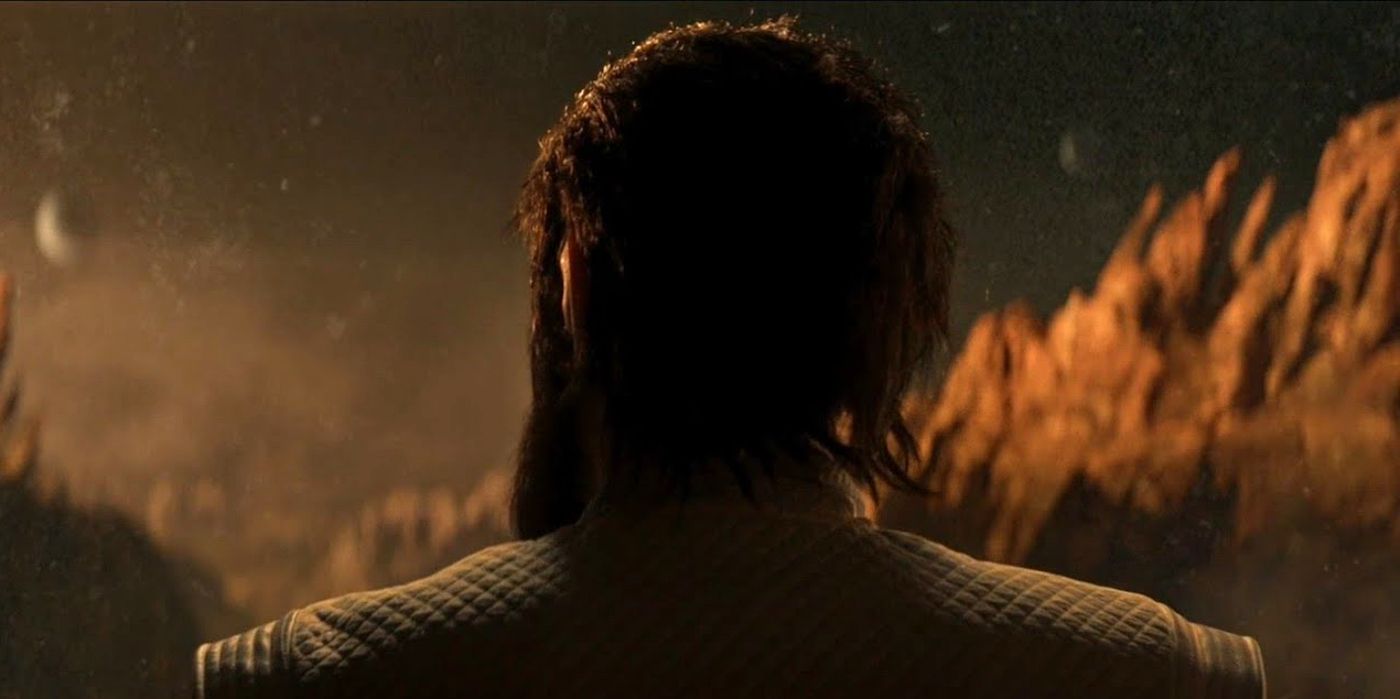 Given that Angel and Sybok are connected and that both are now introduced in the Strange New Worlds canon, there's plenty of room for these characters to make a spectacular comeback. There's no doubt that the show has the perfect setup for a third season that could delve deeper into these intriguing characters.
So if you're not watching Star Trek: Strange New Worlds yet, warp-speed ahead and catch up. The stakes are as high as ever, and it's the best time to be a Trekkie. Whether you're an old-school fan or new to the series, the franchise continues to prove why it's a cornerstone of science fiction, dishing out cliffhangers that make waiting for the next episode a real-life Kobayashi Maru.