The Portland Trail Blazers' forward Jerami Grant might get acquired by the Sacramento Kings this summer. The Blazers were the talk of the town throughout the transfer window courtesy of Damian Lillard's trade request to the Miami Heat, which is yet to reach a conclusion. But should they direct their focus towards some other trades now?
Jerami Grant played 63 games for the Blazers last season and averaged 20.5 points, 2.4 assists, and 4.5 rebounds per game while shooting 40.1 percent from beyond the arc. The Kings did great business this summer. will acquiring Jerami from the Blazers make them better? Here is all the information you need about the trade between the Portland Trail Blazers and the Sacramento Kings involving Jerami Grant.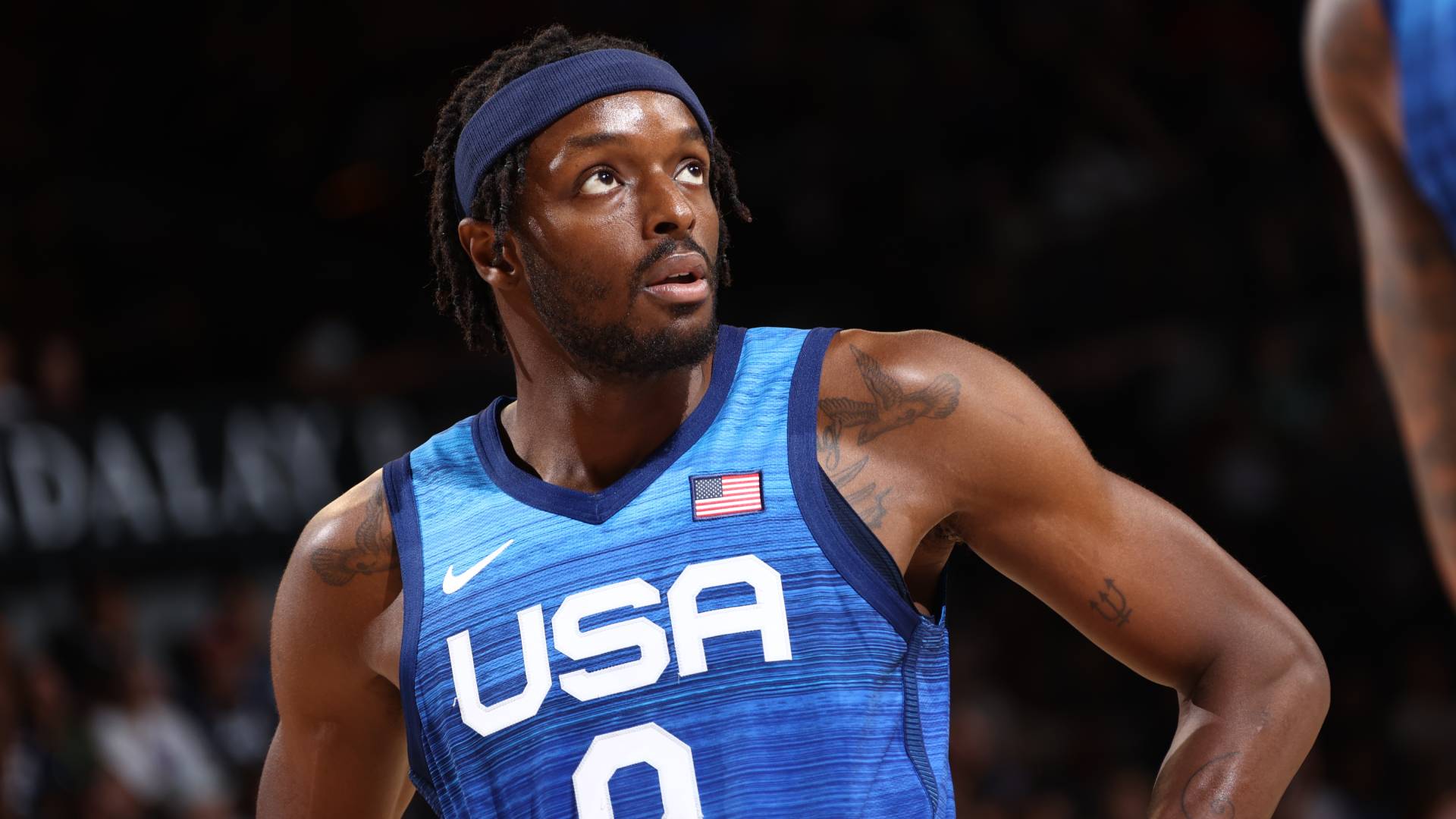 What would the Kings offer for Jerami Grant?
The Kings are expected to offer Harrison Barnes, Trey Lyles, Chris Duarte, and a 2026 first-round pick in exchange for Jerami Grant. There are multiple things which irked Damian to request a trade, and now the Blazers would move him out for sure, either to the Heat or somewhere else. They landed Scoot Henderson this summer, and now they would like to trade off Jerami Grant.
Wildest Trailblazer Lineup, via @BleacherReport:

— PG: Scoot Henderson
— SG: Damian Lillard
— SF: Anfernee Simons
— PF: Shaedon Sharpe
— C: Jerami Grant

It's defiantly wild. Thoughts about it?@trailblazers l #RipCity pic.twitter.com/8nh8E0oLwd

— Blazer Enthusiast (@BlazeEnthusiast) August 24, 2023
Why would the Blazers let Jerami Grant go?
Things revolved around Damian at the Blazers, and now he is leaving, so the Blazers might let go of the players who were signed to complement the 33-year-old point guard. They are getting young players and draft picks, which would help them in rebuilding. Draft capital is gold at the moment, and the Blazers are most likely to grab the opportunity of acquiring one.
Highest % of FGM were ASSISTED among 20 PPG Scorers

1. Klay—81.7% of FGM were assisted
2. Lauri Markkanen—75.0%
3. Kristaps Porzingis—71.0%
4. Jerami Grant—71.0%
5. Mikal Bridges—64.8%
6. AD—63.8%
7. Bojan Bogdanovic—63.5%
8. Jokic—62.7%
9. Embiid—62.6%
10. Keldon Johnson—61.4% pic.twitter.com/CUDWewnOn0

— NBA University (@NBA_University) August 20, 2023
Why would the Kings like to sign Jerami Grant?
The Kings had a comparatively great season last year, and they would like to carry over this momentum. Jerami is a brilliant 3 and D shooter and that is what the Kings are looking for in their next signing. He is a brilliant floor spacer, can guard well, and can create his shots as well. Even though they are going to spend a lot on him, we think that the Kings should do this deal.
Will the Kings make another brilliant move this season, and if they do, how would the Blazers use their draft pick? We'll keep you updated.