Never forget your roots, and that is something Jennifer Rocha takes very seriously. Rocha hails from a migrant Mexican family who had to work extra hard to achieve her dreams. Throughout her journey, she was supported by her parents. As a tribute to sacrifices, Jennifer Rocha completed her graduation and went back to the field where her parents worked to remind everyone that the hustle doesn't end.
While Rocha's parents could never go to college, they did not diminish the importance of education in their daughter's life. To provide for their daughter, they worked as migrant farmers. After finishing school, she would run to the field to help her parents. They would have late nights and early mornings and function on only 2-3 hours of sleep. This hustle instilled a newfound respect in Rocha's head for people who have to work extra than the rest.
Jennifer Rocha Takes Graduation Pics In Field Where Her Parents Would Work
Jennifer Rocha's parents could not afford to keep her in a dorm. As a result, the hardworking graduate would juggle her studies, 2 jobs, long commuting hours, and working in the field with her parents. She says, "Many times I wanted to give up, but my parents and their pieces of advice and support were the reason I kept going." Rocha continues, "I'm proud that that's where I come from. It's a huge part of who I am." Jennifer Rocha graduated from the University of California, San Diego.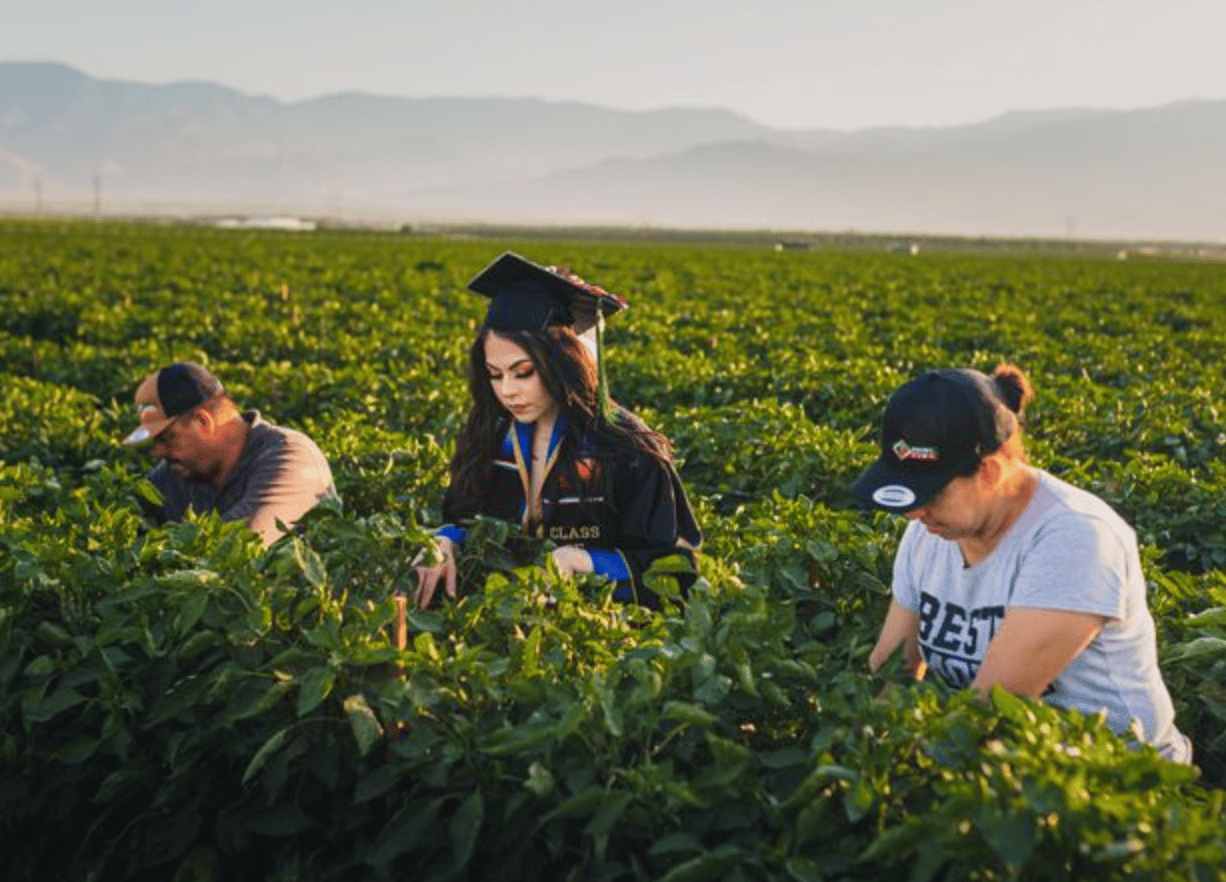 Jennifer Rocha continues reflecting on her journey. She says, "The whole reason I wanted to go back to the fields with my parents is because I wouldn't have the degree and the diploma if it wasn't for them. They sacrificed their backs, their sweat, their early mornings, late afternoons, working cold winters, hot summers just to give me and my sisters an education. I really think that's why people like them so much." Jennifer Rocha paid the perfect tribute to year of sacrifice of Angelica Maria and Jose Juan Rocha.