The CEO of the leading e-commerce and cloud services provider, Amazon, witnessed a decline in its net worth after the company reported its earnings for the third quarter for the current fiscal year on Thursday.
The reason for the plummeting of the wealth of Jeff Bezos by a huge amount of $14 billion was the lower than expected guidance for the company's growth for the upcoming holiday season.
The earnings per share of Amazon for the third quarter as per the reports were $5.75, which was higher than what was estimated by the Walls Street, which was $3.14. The total revenue of the company has increased by 29 percent when compared from last year, with the sales from North America being equal to $34.3 billion which has witnessed an increase of 35 percent from the last year.
The revenue recorded from the international sales was $15.5 billion which had witnessed an increase of about 13 percent. The net income witnessed a growth of more than 10 times from last year recording a $2.8 billion high.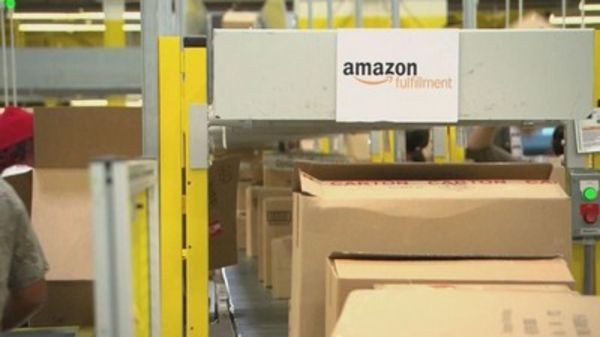 Despite the huge figures, the growth pace of the revenue of Amazon was slower than what was expected. The revenue for the quarter was estimated by the analysts to be $57.10 billion and it was reported to be $56.6 billion. This led to an indication of slower growth rate than what was expected.
Amazon closed down at 7.82 percent at the day, when it had announced its reports. The net worth of Jeff Bezos, the CEO of the company was $138 billion on Wednesday, according to Bloomberg.
The reports predicts a slower growth of the company for the fourth quarter, over its key shopping season, yet the company is expecting to witness growth in its cloud and advertising businesses.
Source: Cnbcnews, Fortune
I am an amateur content writer, who is currently pursuing a Masters in Finance from ICFAI Business School. In this highly volatile Business Market, I find no better way to keep myself updated than to write about it and reflect my own thoughts as words.