Jamie Lee Curtis: The New Face for Netflix's One Piece?
The world of anime and manga has long crossed borders and captured hearts across various cultures and countries. This universal appeal of storytelling is evident as Eiichiro Oda's iconic manga series, "One Piece", gears up for its live-action adaptation by Netflix. While the tale of Monkey D. Luffy and his crew in search of the elusive treasure, the One Piece, continues to enamor fans globally, a surprising revelation has added more spice to its impending live-action version.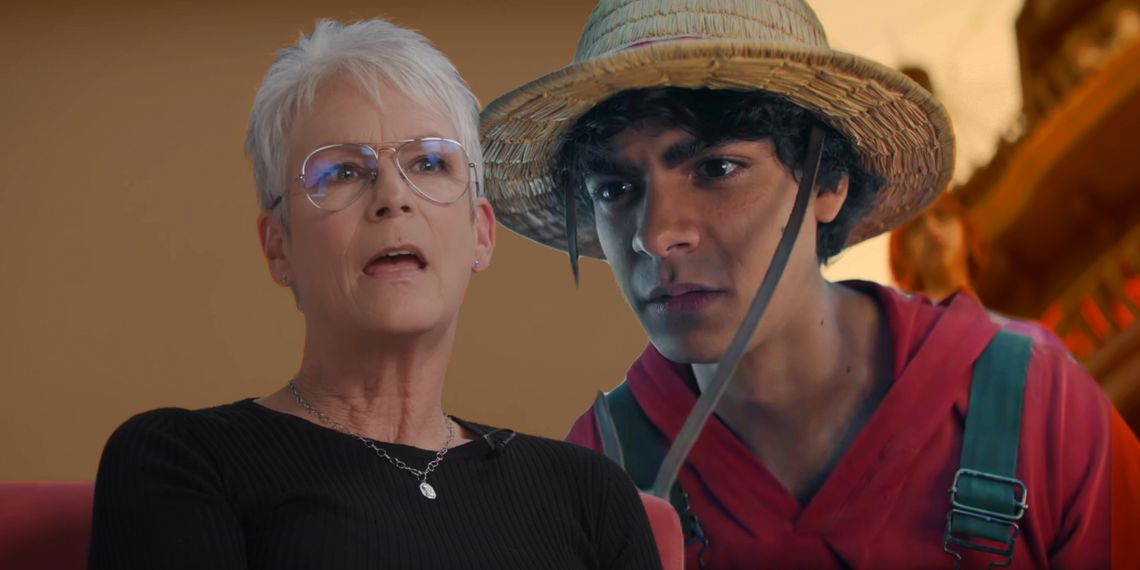 Oscar-Winner Curtis Expresses Love for "One Piece"
Who could have thought an Oscar-winning actor would publicly announce her admiration for the series? Jamie Lee Curtis, widely recognized for her acting prowess, has recently voiced her love for One Piece, particularly the characters of Chopper and Dr. Kureha. As the online universe works, her affection for the show has fueled an ardent fan campaign lobbying for Curtis to portray Dr. Kureha in the live-action series.
Social media was abuzz with various users expressing their sentiments:
the ONLY A-List/well known actor that i think OPLA should try to cast is Jamie Lee Curtis for Kureha. otherwise, I want them to keep doing what they're doing because their casting is spot on; especially by offering roles to newer/lesser known actors.

— amber ⚔️ #1 trafalgar law lover 💛 (@emberjay_) September 8, 2023
Who else is hoping Jamie Lee Curtis plays Dr. Kureha in season 2 of #Netflix #OnePiece? pic.twitter.com/1epKAXl6O4

— Curtis Moore (#1 UGA 🐶 3 -0) (@TalkAnimeGA) September 15, 2023
@netflix Make this come true. Please cast Jamie Lee Curtis @jamieleecurtis as Dr. Kureha in #OPLA Season 2. She'll be perfect.@onepiecenetflix @OP_Netflix_Fan#OnePieceNetflix #OnePieceLiveAction #OnePiece pic.twitter.com/0EXhOrR7B9

— H Lone (@HLONE303) September 14, 2023
cant believe jamie lee curtis is a big fan of one piece🤧 yas ma'am you should play as dr. kureha. you're gonna slay the role pic.twitter.com/whOaaL1zKY

— b🐰🌻🐻 (@bemiawvelous) September 9, 2023
I think we can all agree that there's no one better for the role than Jamie Lee Curtis, she loves one piece and said she would like to play Kureha. #ONEPIECE #OnePieceNetflix #OnePieceLiveAction pic.twitter.com/BZ0wP69oaQ

— Four (@ItsFour04) September 16, 2023
Just imagine Jamie Lee Curtis delivering this scene 🥹💯‼️ #OnePieceLiveAction #ONEPIECE @jamieleecurtis pic.twitter.com/9pdRledXzL

— ☀️GAWD (@MugiwaranoDINO_) September 15, 2023
Jamie Lee Curtis would be the perfect choice for the role of Kureha 🔥 #ONEPIECE #ONEPIECENetflix #OPLA pic.twitter.com/eIMHcsRvrO

— Kaido Top 1 (@kaido876) September 14, 2023
Why Curtis Might Be The Best Bet
Dr. Kureha, the mentor to Tony Tony Chopper, is bound to be pivotal as the series unfolds. This flamboyant, quirky character requires a nuanced performance. Curtis's established acting credentials and her apparent affection for Chopper might just provide the necessary depth to Dr. Kureha's portrayal.
While Netflix has showcased its knack for picking relatively lesser-known gems like Iñaki Godoy, Mackenyu Arata, and Emily Rudd for "One Piece", Curtis's inclusion could mark a notable shift in their approach. Considering the recent limitations due to the SAG-AFTRA strike, having Jamie onboard for the next season could enhance promotional endeavors.
Wrapping Up
The enthusiasm for Curtis's potential involvement underscores the blend of pop culture and film. As we anticipate the live-action rendition of "One Piece", the idea of Curtis immersing herself into the universe is genuinely thrilling. Only time will determine if this fan-driven dream becomes reality, but should it happen, the world of "One Piece" and its aficionados are in for a treat.