The Philadelphia Sixers' guard James Harden is likely to get traded to the New Orleans Pelicans this summer. James has requested a move to the Clippers, and the matter has gotten worse with each passing day. He has a good history of succeeding in getting his desired trade, but this time it looks unlikely. Recently, he called the general manager of the Sixers a liar in public.
The veteran played 58 games last season and averaged 21 points, 10.7 assists, and 6.1 rebounds per game for the Sixers. The Sixers do not want to lose James, and they would try to convince him to stay since the reports suggest that Joel Embiid might request a trade as well if James leaves. Since he has sworn to never put on a Sixers jersey again, the Sixers might trade him. Can the Pelicans land him? Here is all the information you need about the trade between the Philadelphia Sixers and the New Orleans Pelicans involving James Harden.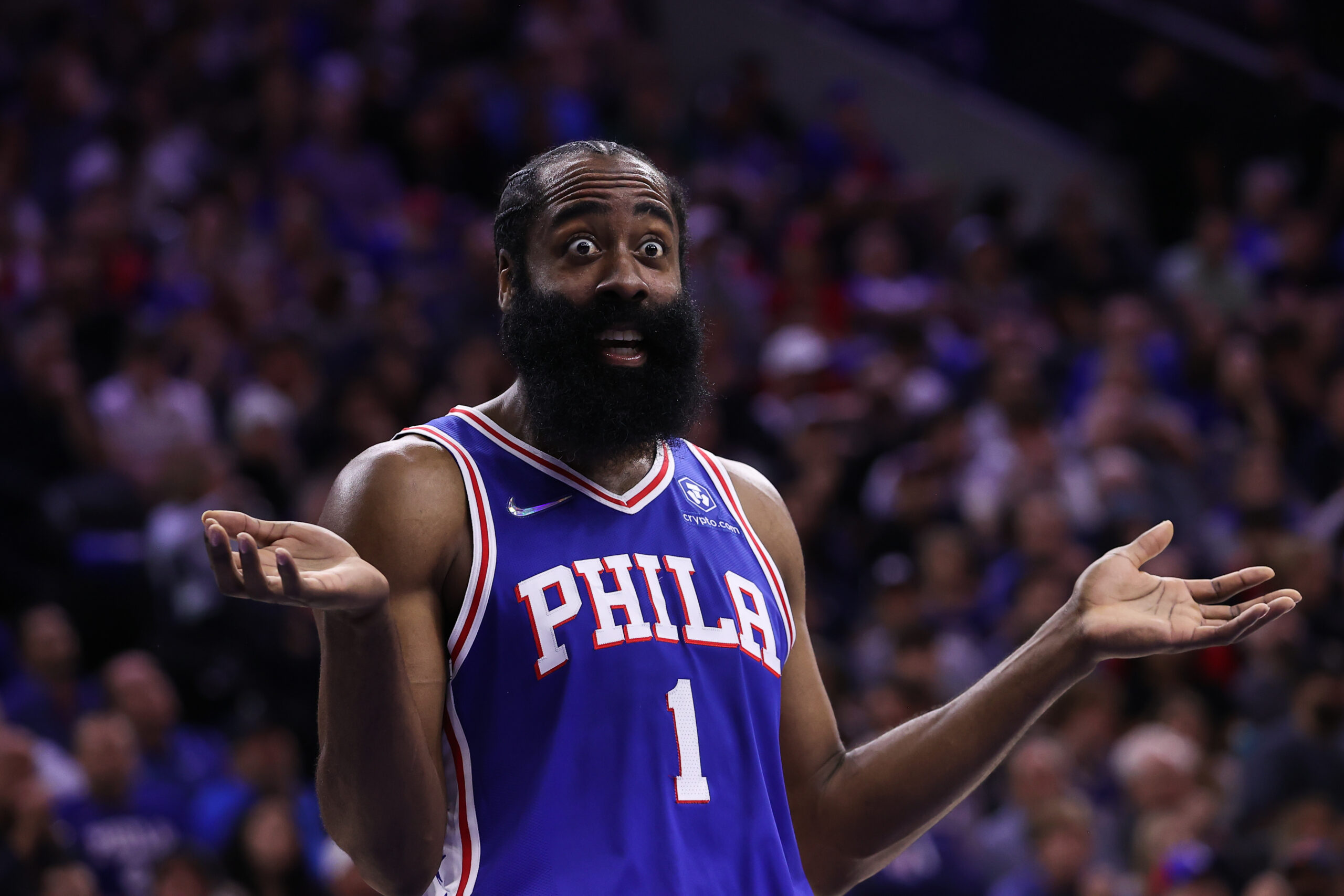 What would the Pelicans offer for James Harden?
The Pelicans are expected to send CJ McCollum in exchange for James Harden in this swap deal. The Pelicans can not trade Williams now since they would not get the return they expect for him. So, they are trading off McCollum for James which would give them a better player and financial stability as well.
James Harden told NBA investigators he called Daryl Morey a "liar" after claiming Morey told Harden he would trade him "quickly" following Harden's $35.6M opt in for 2023-24 season, per @ShamsCharania

76ers currently expect to keep Harden. pic.twitter.com/UPvuMEf8z9

— Bleacher Report (@BleacherReport) August 21, 2023
Why would the Sixers trade-off James Harden?
Since James is too stern about not playing for the Sixers, they would have to let him go. This deal gives them the best player in return in comparison to other offers. If the McCollum and Embiid duo gets going, the Sixers would save themselves from a potential rebuild.
"James Harden has put Philly in a very uncomfortable position. What would you do if you were Daryl Morey? You can't just trade him anywhere."

Paul Pierce chimes in on the drama between Harden and the Sixers 🗣 pic.twitter.com/3WvSl1i9NN

— Digits Hoops (@Digits3Hoops) August 16, 2023
Why would the Pelicans like to sign James Harden?
This deal gives the Pelicans space in the salary cap, and if Williams manages to keep himself healthy, he can pair up with James to get things going for the Pelicans. Getting rid of McCollum's expensive contract would be a huge win for the Pelicans.
The Pelicans and the Sixers are getting what they want from this deal. Will the two parties find a middle ground? We'll keep you updated.