The Philadelphia Sixers' guard James Harden is likely to join the Magic this summer. The 33-year-old had asked for a trade to the Clippers at the beginning of the NBA trade window since there were issues with his extension. The Sixers would like to trade him as well since he will become a free agent next summer.
Harden played 58 games for the Sixers last season and averaged 21 points, 10.7 assists, and 6.1 rebounds per game. Harden is one of the Pillars of the Sixers, and they might try to convince him to stay. But if he does not, there are a lot of suitors for him, and even though he wants to play for the Clippers, the Sixers might trade him to the team that gives the best returns. The Magic are interested in him. Can they land him?
Here is all the information you need about the trade between the Philadelphia Sixers and the Orlando Magic involving James Harden.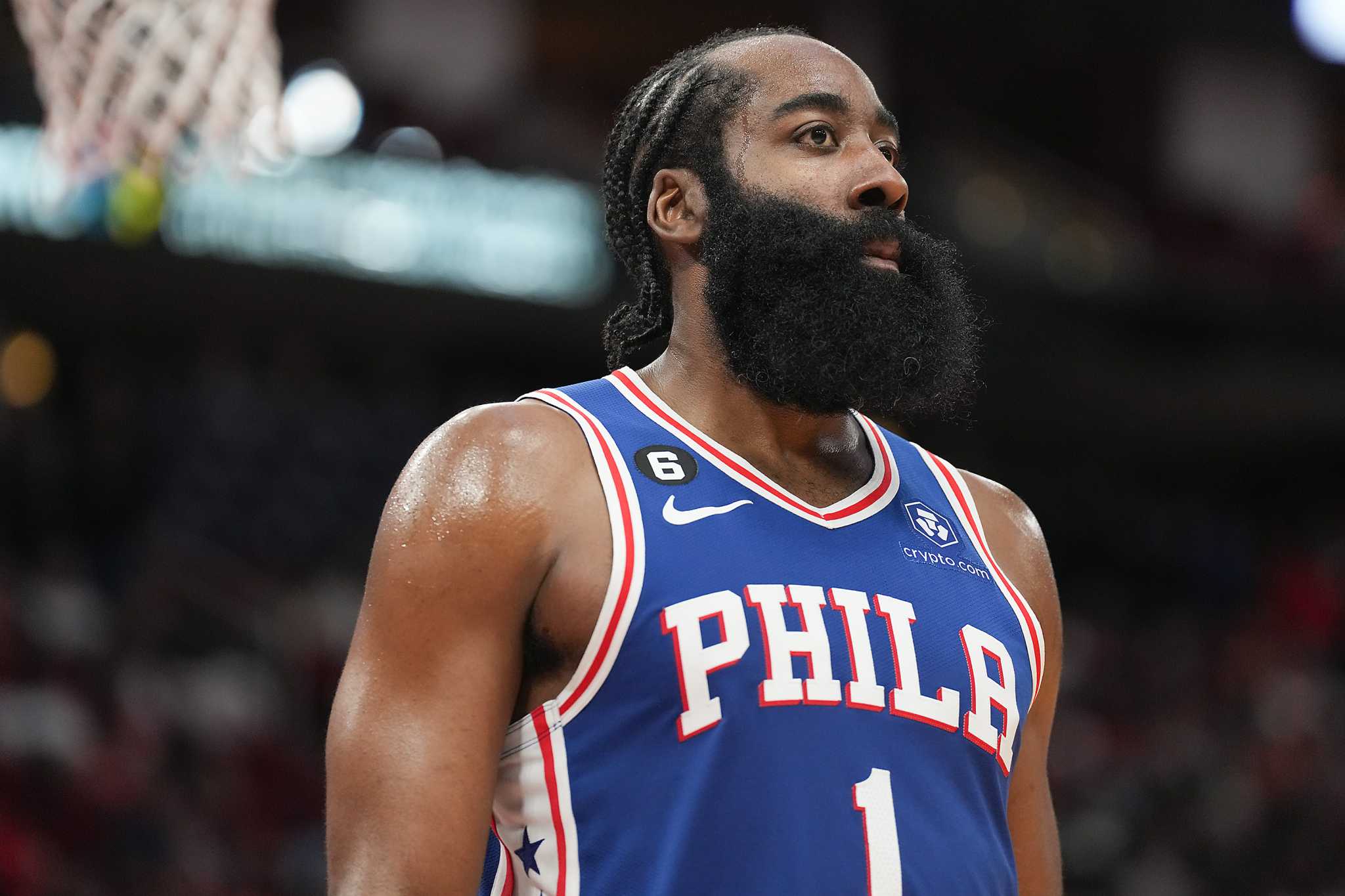 What would the Magic offer for James Harden?
The Magic are expected to offer Jonathan Isaac, Gary Harris, and Chuma Okeke in exchange for the veteran guard. Harden is somebody who has requested a lot of trades and has succeeded in getting his request fulfilled as well. If he wants to win a championship, it would be much better to play alongside Joel Embiid, but this trade might have ulterior motives.
The Clippers would prefer to keep Marcus Morris Sr. out of any James Harden trade scenarios, per @ChrisBHaynes pic.twitter.com/DdtmRtqsUa

— NBACentel (@TheNBACentel) August 16, 2023
Why would the Magic like to sign James Harden?
The Magic have Paolo Banchero and Franz Wagner on their roster. If they manage to land Harden, it would change the team for the better. They are not losing on a lot of assets for the player as well. They might add some more if needed to land the veteran.
Breaking: The 76ers have ended trade talks on guard James Harden and plan to bring him back to training camp for start of the season, sources tell @wojespn. pic.twitter.com/nH3dhdniEC

— ESPN (@espn) August 12, 2023
Why would the Sixers let James Harden go?
Harden has requested for a trade and is determined to never put on a Sixers' jersey again. The Sixers would like to get return value in exchange before he leaves for free. The major issue is that Joel Embiid might also ask for a trade if James leaves and that is pushing the Sixers to stop him.
Will the Sixers let him go wherever he wants or are the Magic going to add him to their squad? We'll keep you updated.