Orlando Magic's shooting guard Jalen Suggs hasn't been up to the mark after debuting in the 2021-22 season. In a similar scenario, Patrick Williams was signed by the Chicago Bulls in the 2020-21 season. Patrick did a wonderful job whenever he stepped on the field, but his injuries continued to be a big issue and kept him away from the NBA floor frequently.
The Magic would like to send their guard to the Bulls who are looking for an alternative for Williams. Here's all the information you need about the trade between the two teams!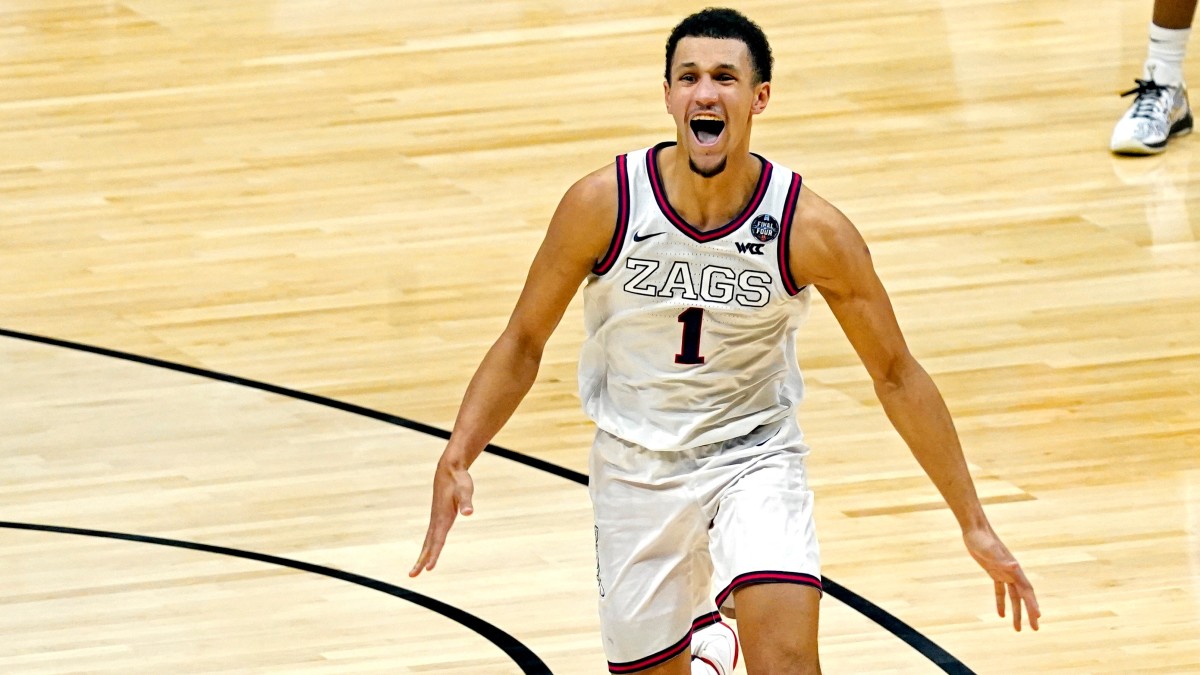 What would the Bulls offer for Jalen Suggs?
Bulls are offering their forward Patrick Williams in exchange for two of the Magic's guards, Jalen Suggs and Devin Cannady. The Bulls' signings have a bad history with injuries; they are sending out Patrick Williams for the same reason. The same happened with Lonzo Ball as well.
Although it isn't anybody's fault but the team is suffering, and the Bulls would like to do the damage repair as much and as soon as possible.
The #Bulls could pursue Jalen Suggs via trade if the #Magic select a guard with the 6th overall pick tonight. pic.twitter.com/t0WexBbNUw

— Die-Hard Chicago Bulls Fans (@DieHardCBfans) June 22, 2023
Why would the Bulls like to sign Jalen Suggs?
The only answer to this question is Lonzo Ball. The Bulls see a player like him in Jalen Suggs, they hope that Jalen gets into Lonzo's shoes. That is not easy at all, Jalen might be a vigorous defender with brilliant floor vision, but he is not on Lonzo's level.
Lonzo's shooting is top notch and he is a magnificent floor spacer. Jalen's shooting would be a major concern, but Lonzo Ball was also a poor shooter in the beginning. Vucevic and Jalen might work out for the Bulls, and they would like to give it a shot for sure.
The #Magic could trade Jalen Suggs if Orlando selects a guard with the 6th overall pick, per Yahoo Sports' @JakeLFischer

The #Bulls are considered a great fit for Suggs, per Chicago Sun-Times. pic.twitter.com/dcNFTT52cz

— Die-Hard Chicago Bulls Fans (@DieHardCBfans) June 23, 2023
Why would the Magics like to trade off Jalen Suggs?
The Magic have the same reason as the Bulls, letting go of an injured player. Jonathan Isaac might have disappointed them enough; he hasn't played a lot of matches lately. Williams does have the same injury issues, but he has been much better than Isaac in nearly all the contexts.
Both teams are releasing what they don't want and getting what might work out for them. It's one of those deals which might happen very quickly if things go right.