Chrissy Corbitt, a Florida mom welcomed her 13.5  pounds, baby girl. The newborn is almost double the average weight of a baby girl.
Chrissy did not see the miracle coming. In fact, everyone thought she was carrying a big and heavy bump, she might expect to deliver twins at the Orange Park Medical Center in Florida.
Carleigh was so big and heavy that doctors were expecting the proud mum to give birth to twins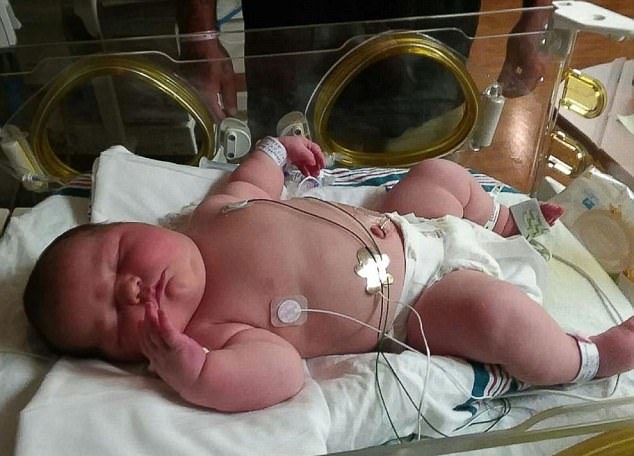 Chrissy was anemic during her fourth pregnancy. She even struggled with gestational diabetes early on in the pregnancy. The five-ounce baby girl named Carliegh was born one week early before the due date.
She was so big, in fact, that Chrissy and Larry had to donate all of the baby clothes and diapers they had bought for her and upgrade to bigger ones!
The mom-of-four gave birth on May 15, a week earlier than her baby was supposed to arrive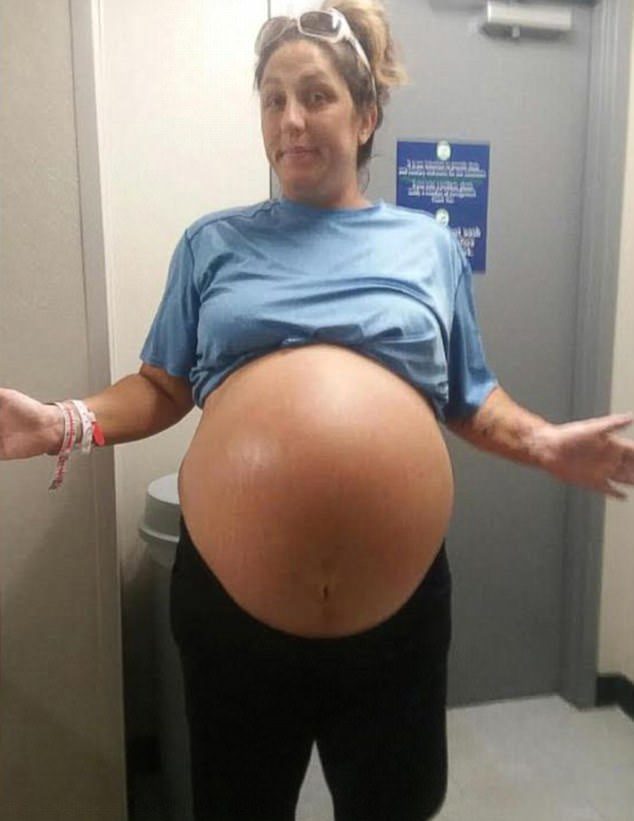 Doctors had performed the C-section for the delivery process. They were equally shocked like them and thought it might end as twins.
Chrissy's husband Larry was eagerly awaiting to hold his baby. He recalled the moment and said –
'It was so funny because she had a C-section so all the blankets were over her so you couldn't see what was going on. The baby was so heavy they were expecting Chrissy to deliver twins."
Larry also explained while the doctors were pulling the baby out inside the operating room –
"The doctor said, "Oh my gosh, she's going to be 15-pounds." I remember the doctor saying, "I don't think this baby is going to end. Are there two of them?"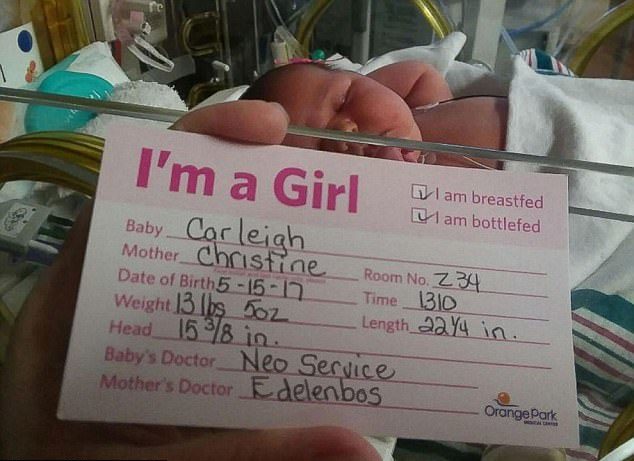 Chrissy caught her first glimpse of Carleigh and gazed across the curtain. She couldn't believe her eyes. "It was like I delivered a toddler." She told Inside Edition –
"When he was pulling her out of me, he was like, 'This baby is never going to end.'"
Larry said of his wife and newborn –
'Her cheeks were so chunky and she was just so fat. She was so gorgeous, of course. They're both doing great now, my wife is a trooper for everything she's gone through.'
If Carleigh been delivered on time, she would weigh more of the original weight. The weight could reach 14 pounds which is the same as the heaviest baby born in the United States in 2017.