Conor McGregor vs Nate Diaz is a fight that has happened twice and both men have won once. However, a third, 'decider' fight to declare the ultimate winner is something that the fans have demanded for a long time. Now that Diaz is back after a three-year hiatus and McGregor too, is planning a return, one expects this fight to finally take place. However, much of it depends on what happens at UFC 241.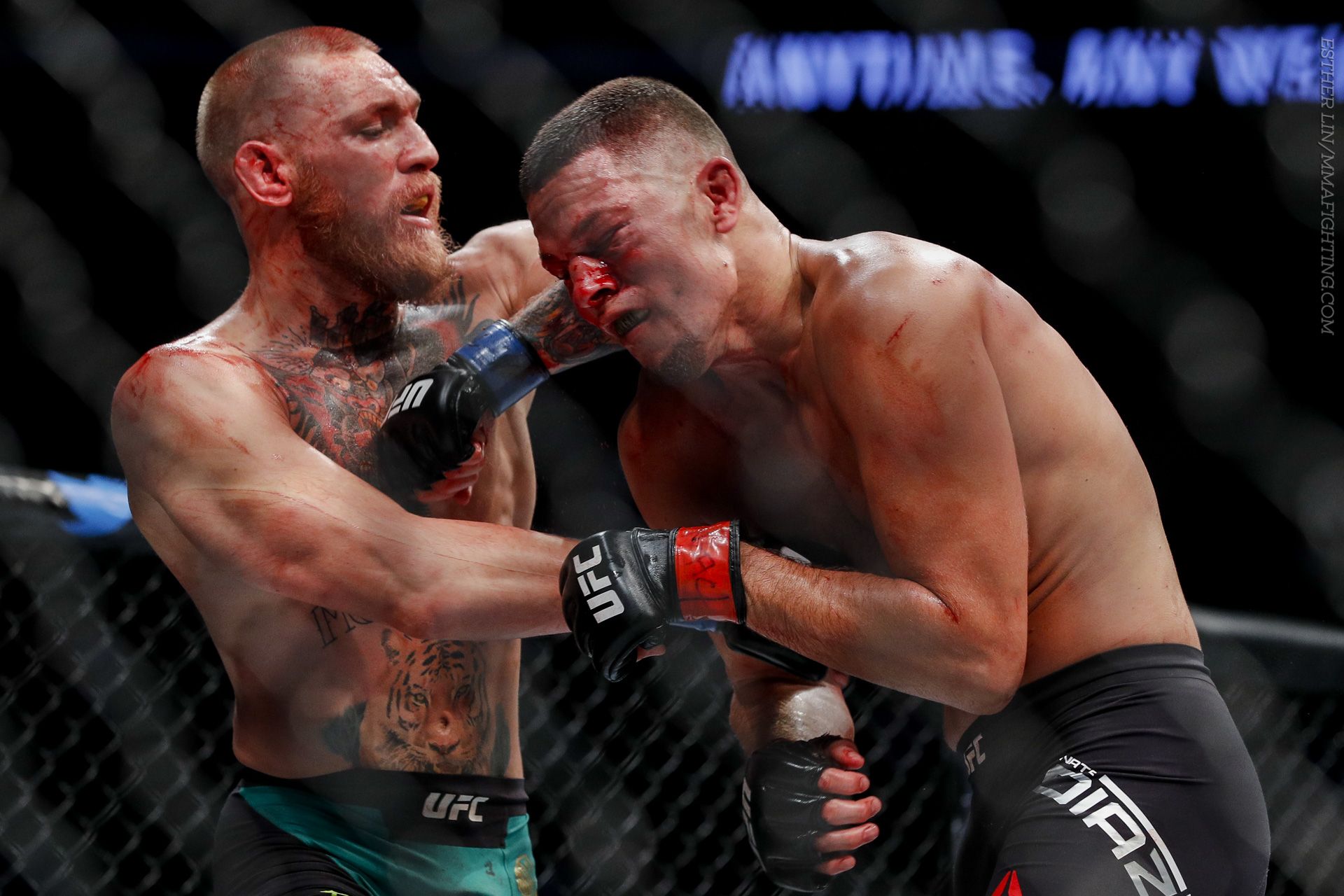 At UFC 241, Nate Diaz vs Anthony Pettis will be the deciding match. Let us take a closer look.
i need that diaz vs mcgregor 3 asap

— Luke Martin (@martin_luke13) July 3, 2019
McGregor vs Diaz III – Is It Really Happening?
As of this writing, nothing is official. However, in a recent event, Dana White did say that the results of UFC 241 (Diaz vs Pettis) and UFC 242 (Khabib vs Poirier) will decide who Conor McGregor chooses to challenge.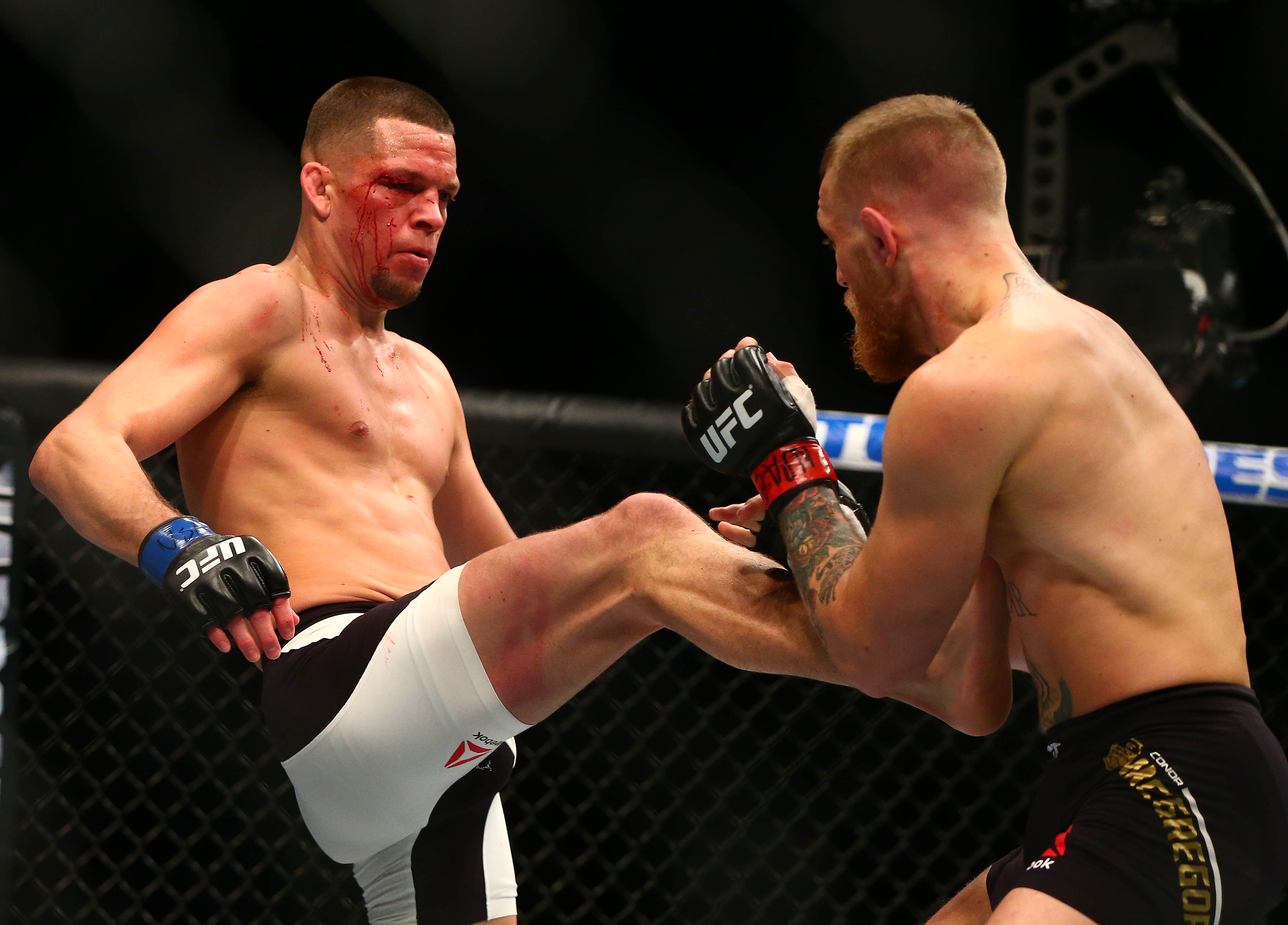 Khabib vs McGregor II is something that is almost a ticking time bomb, waiting to happen any time! The two are expected to go head to head at some point in the future – perhaps even for McGregor's final match? Nevertheless, the possibility of McGregor vs Diaz III is the highest now than it has ever been in the past.
Dana White was on SportsCenter and here's a synopsis. Stop me if you've heard this before:

— He's willing to make Jones vs Cormier 3, they want it at LHW

— He can't explain why Nate Diaz was gone so long.

— Expects Conor to start talking about a fight after Khabib vs. Poirier.

— Damon Martin (@DamonMartin) August 14, 2019
Who Will Win McGregor vs Diaz III?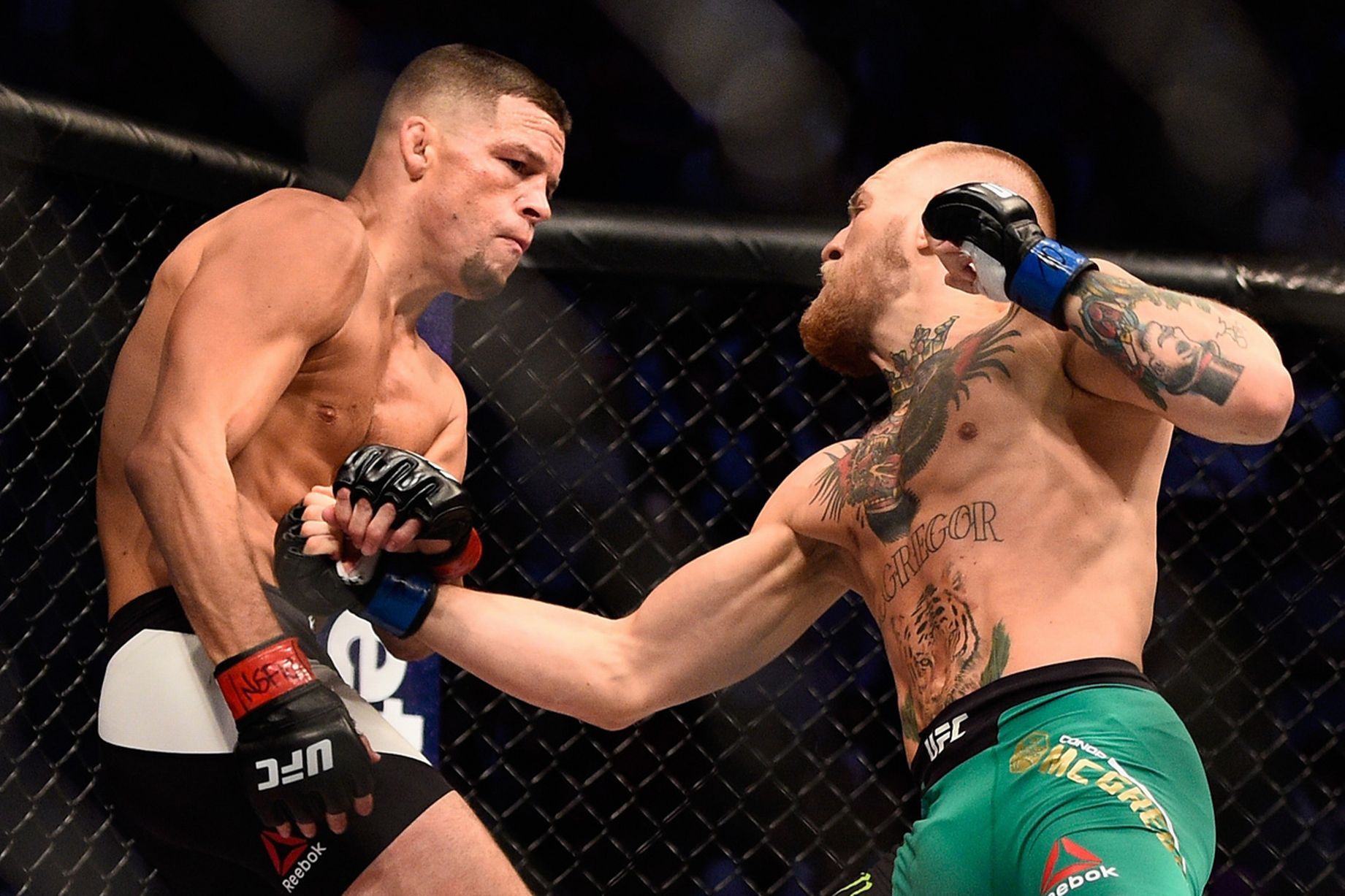 Diaz won their first bout, McGregor won the second. Diaz hasn't fought since then, McGregor has had only one fight which he lost. Both the men are at pretty much the same level right now. However, a win for Nate Diaz at Diaz vs Pettis might just shake things up! As of this writing, we expect Conor McGregor to win the third bout.
https://www.youtube.com/watch?v=IDFmYiK-5QI