There was a huge agitation last week at the Rock Allegiance Festival held at New Jersey. Shaggy 2 Dope from the Insane Clown Posse was reportedly caught when he attempted to dropkick Fred Durst from Limp Bizkit off the stage.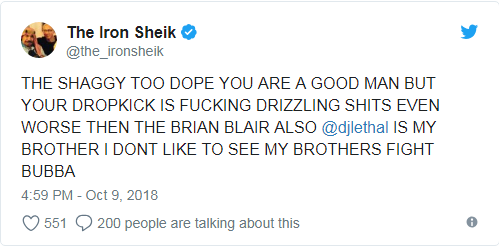 The Dropkick was the probably the most pathetic dropkick in the history of Rock music, nevertheless, this made Dj Lethal from  Limp Bizkit quite miffed. Later Mr Lethal took his agitation to twitter to infuriate his frustration and called Shaggy 2 Dope as "b***H a## clout chaser."
musicfeeds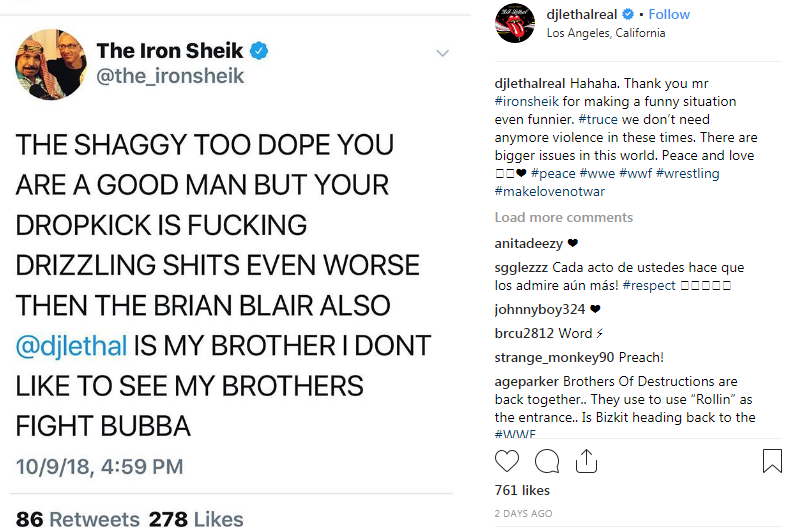 Out of nowhere, a noble mediator rose from the ashes, The Iron Sheik, the former wrestling legend and the future leader of UN. Iron Sheik brought peace between the two artists. Sheik shared a few wise words for his via Twitter and imparted wisdom on the conflicting artists. This will potentially trigger an internal reflection between two parties and then they would reinstate harmony.