Olivia Rodrigo, celebrated for her chart-topping hits, had a whirlwind relationship with DJ and music executive, Zack Bia. Though their affair was brief, it was packed with events, speculation, and the flashing lights of paparazzi cameras.
Beginning of a Love Tune
Their romance began quietly. The two first crossed paths at various events in January 2022, long before the public caught wind of their budding relationship. It was at a Spotify party at Mother Wolf in LA where they were first spotted together, though they didn't seem to interact much. Instead, Bia was seen with rumored girlfriend, Madelyn Cline, and Rodrigo was seen leaving with her close friend, singer Conan Gray.
Yet, fate has a way of nudging people together. Merely days later, at a party hosted by Bia at The Nice Guy in West Hollywood, the duo's paths intertwined once again. With Rodrigo attending alongside close friend Iris Apatow, it was becoming clear that they were moving in the same circles.
Sources later confirmed to PEOPLE that the duo had started dating around the time of the Super Bowl.
Public Appearances and Speculations
Amidst the frenzy of the Grammy winner's budding career and her "Sour World Tour," the duo managed to steal some moments together. Rodrigo's 19th birthday celebration saw Zack Bia mingling with the crowd, standing closely behind the "Good 4 U" singer in a group photo.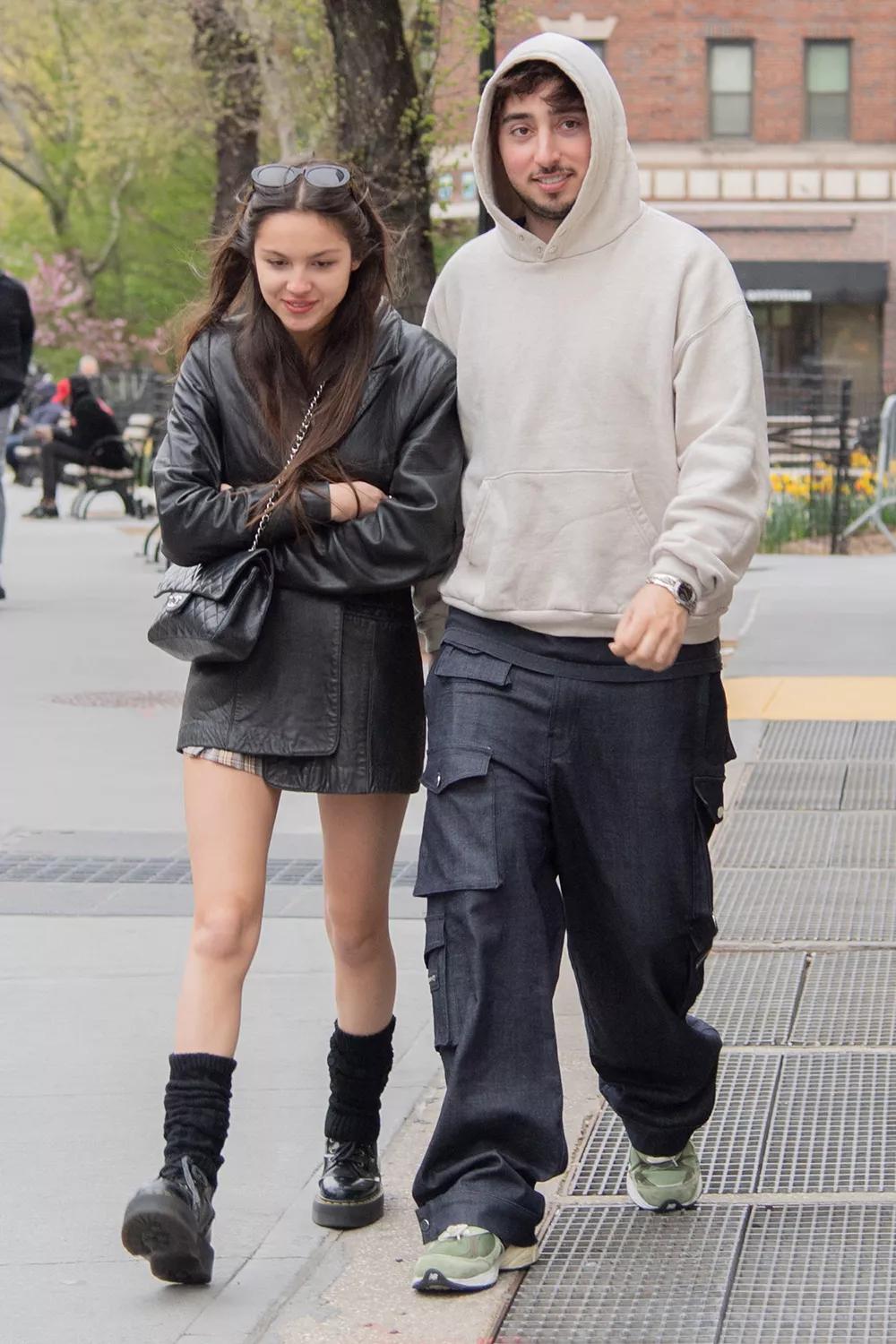 The pair were later spotted in NYC, leaving Italian restaurant Bar Pitti with smiles on their faces, ahead of Rodrigo's two sold-out shows. Their casual yet trendy attire made them the talk of the town. Their nights in NYC were far from over. The following evening, after a Radio City Music Hall performance by Rodrigo, the two were spotted at Zero Bond, a private social club, showcasing their individual fashion statements.
The End of Their Musical Interlude
Despite the photos, the events, and the speculation, their relationship had a brief lifespan. Confirmed as dating since the Super Bowl, by August of the same year, they reportedly parted ways. Their demanding schedules were cited as one of the reasons behind the split.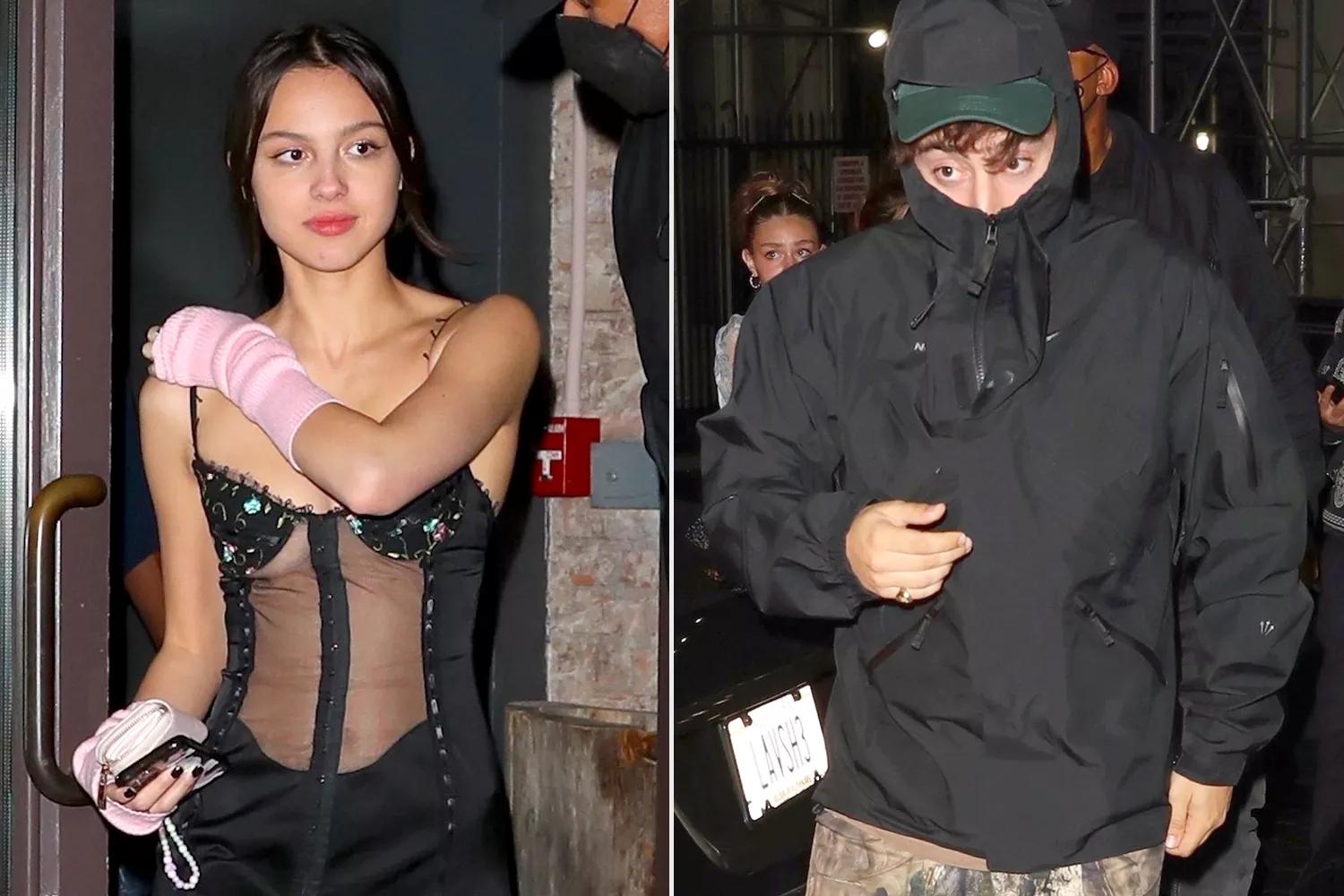 Influence on Rodrigo's New Album, Guts
When Rodrigo released her single "Vampire" from her album Guts, fans were abuzz. The lyrics hinted at past relationships, drawing parallels with her time with Bia and another ex, Adam Faze. However, an insider clarified the speculations, indicating that "Vampire" wasn't about Faze.
Diving deeper into her music, in an interview with The New York Times, Rodrigo touched upon her songwriting process for Guts. While she refrained from naming anyone specifically, she candidly shared how previous relationships heavily influenced the tracks and emotions encapsulated in her new record.
Conclusion
Olivia Rodrigo and Zack Bia's brief relationship is a testament to the ephemerality of young love, especially in the ever-glittering world of showbiz. Their story, from casual meetings to public outings and eventual parting, is a reminder of the pressures and pleasures of the entertainment industry.
Source: People