Humans and dogs are always known for sharing a special bond. Dogs show their hundred percent dedication towards their owners. And the owners, too shower unconditional love on their pets. The little canines leave no stone unturned in showing their love for their masters. And that is what has made this loyal dog put in best efforts to save his owner when he was in need.
Jesus Heuche was trimming a tree in the front yard of his home in Argentina. He slipped and fell from a height of about 6ft. And unfortunately, he hit his head on the concrete sidewalk. He was lying unconscious on the pavement. But, his loyal dog, Tony was by his side till Jesus got medical help. The little dog hugged the owner and didn't leave him even for a second. We know that you are quite curious to know the entire story. So scroll down and have an insight into the complete story.
#1 Meet the loyal dog, Tony, who didn't leave his owner's side when the man got injured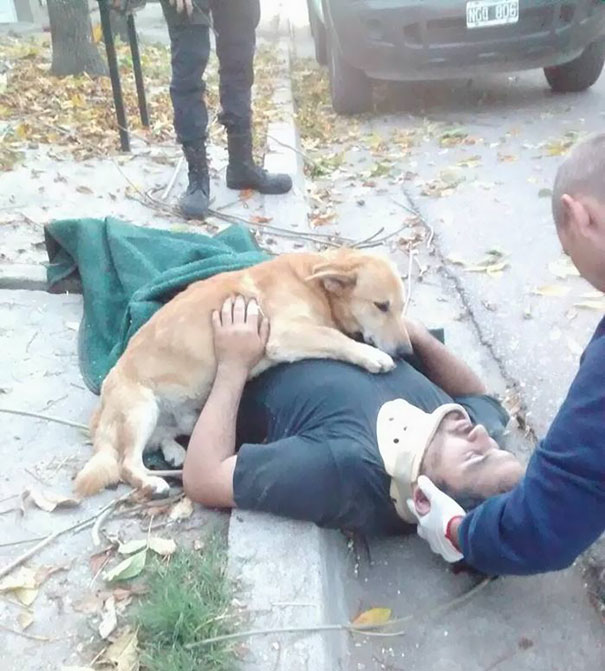 #2 Jesus fell down on a concrete sidewalk while he was pruning a tree in the outdoor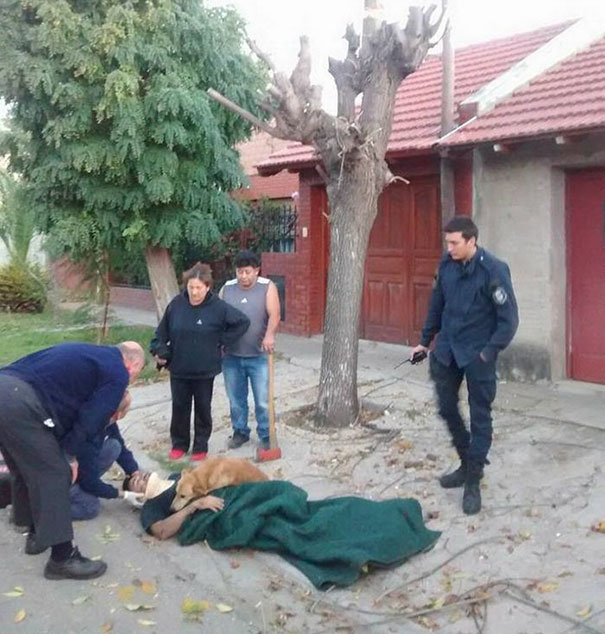 #3 The owner hit his head and lost consciousness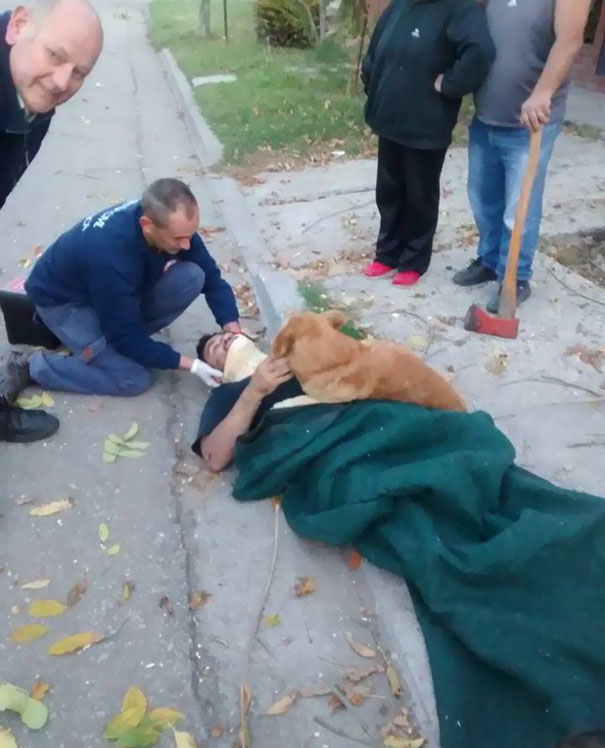 #4 The loyal dog was there with his owner until the ambulance arrived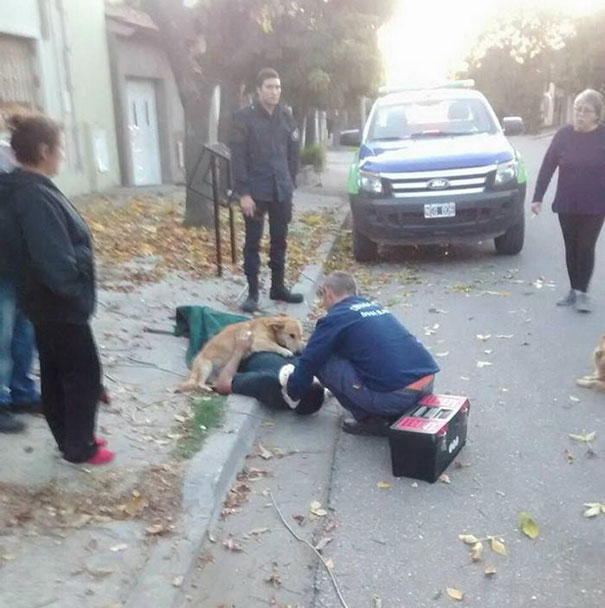 #5 Tony even wanted to jump into the ambulance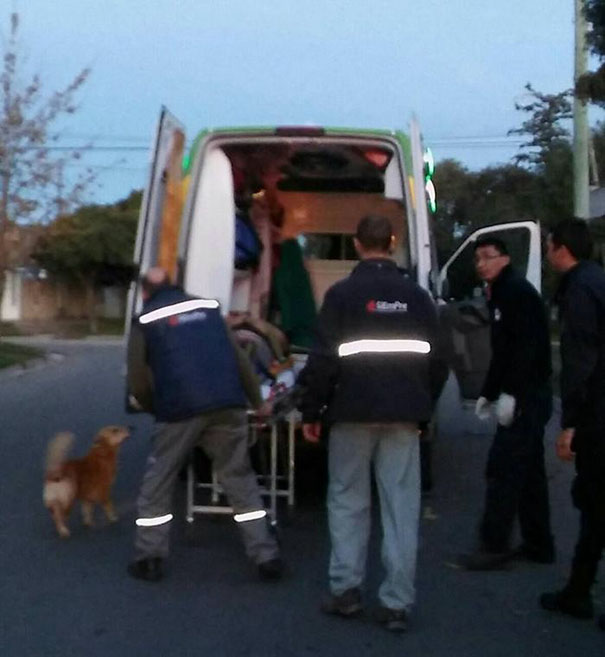 #6 His human is recovering well now!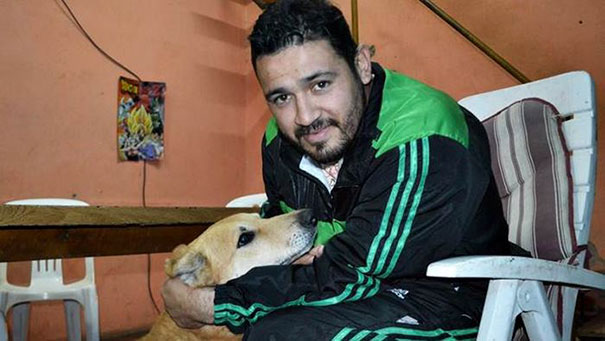 This whole incident really speaks out why our pets are our family. In the world where it is so hard to find good humans, Jesus has got a loyal dog, Tony. We pray that the duo continues to share the same loving bond for years. And if you also have a loyal dog and have an incident to share, do write them in the comments section below.