Ye, the former Kanye West, was addressed by Courteney Cox after he said that "Friends" wasn't humorous.
Ye claimed earlier this week in a since-deleted Instagram post that some of his previously popular tweets—including one in which he said he didn't find "Friends" funny—were not actually written by him.
"This wasn't written by me; someone else stole my writing style and came up with something awful. I'm sorry to disappoint you, but I didn't actually tweet that Friends wasn't funny either," the "Gold Digger" stated "the artist wrote the post's caption. "I wish I had, though. I wish I knew who came up with that."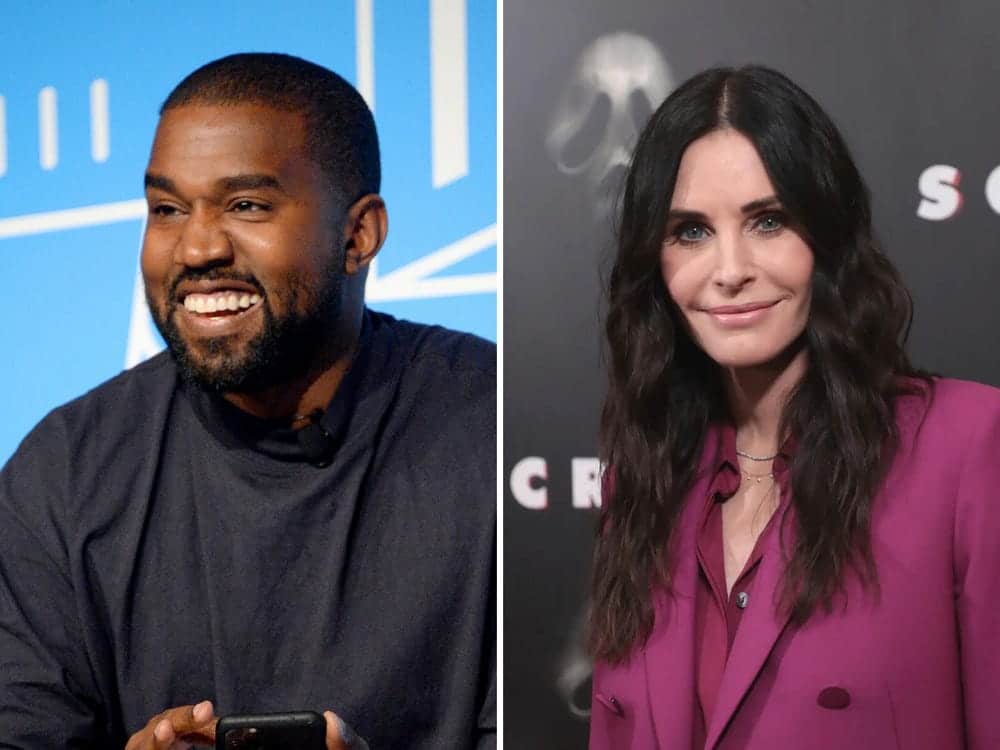 Cox responded by posting a video of her response to the message, with Ye's "Heartless" from 2008 playing in the background. She displays a dramatic shock at the "Friends" comment in the video before stopping the song when Ye sings, "How could you be so heartless?"
"I bet the old Kanye thought Friends was amusing," Cox wrote as the post's caption.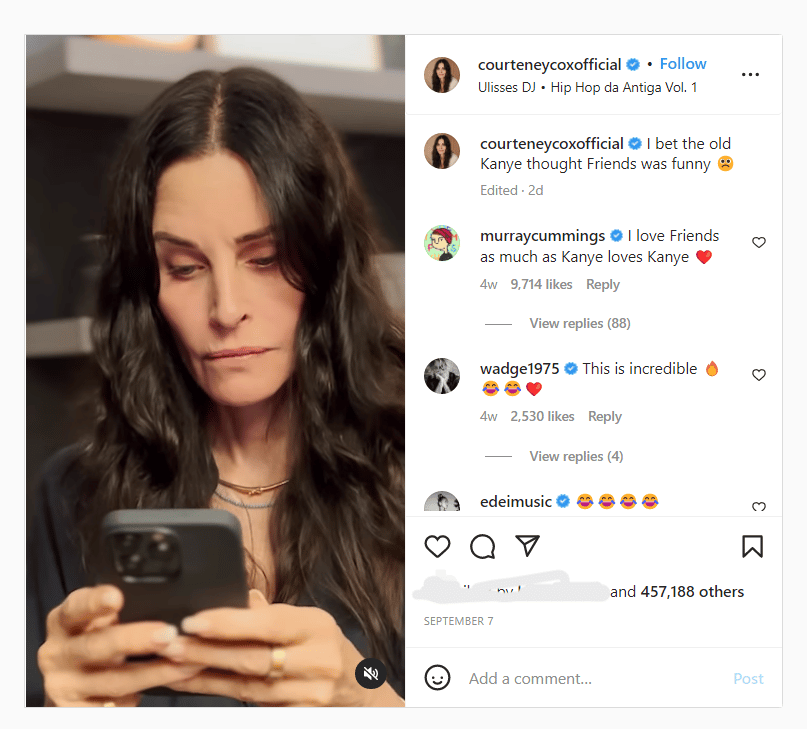 The Sun reports that Ye's initial tweet was sent out in 2020 after Jennifer Aniston, best known for playing Rachel Green in the popular sitcom, asked supporters to support Joe Biden and Kamala Harris over Ye.
Aniston concluded a message on Instagram by writing: "PS: Voting for Kanye is not funny. There is no other way I can put it. Please use caution."
Ye, who goes under the moniker "Skete," also brought up his online fight with Pete Davidson in his since-deleted Instagram post.
Ye claimed that one of the reasons she and Skete couldn't have been friends was because she finds humor in others.
The feud started when Kim Kardashian, who had been married to Ye for seven years, began dating the "SNL" actor.
Ye has mocked Davidson by posting and taking down a number of photographs, and he even created a fake newspaper headline suggesting the comedian had passed away as a result of his breakup with Kardashian.