Sometimes, we feel exhausted. Demotivated. Burned out. And those are the times when we really need to feel good about ourselves. Dull days like those need junk food and a whole lot of wholesome pictures to bring us joy and make us smile.
If you are feeling low today, this post will bring that spark of happiness back into your life. Here, we have compiled 35 wholesome pictures. Scroll down and have a look.
I Don't Have Anyone To Celebrate With But I'm 7 Years Clean Of Heroin Today. Yey Me
A Single Gay Man Is Only Allowed To Adopt A Child With Disability, So He Adopts A Girl With A Down Syndrome, That Was Rejected By More Than 20 Families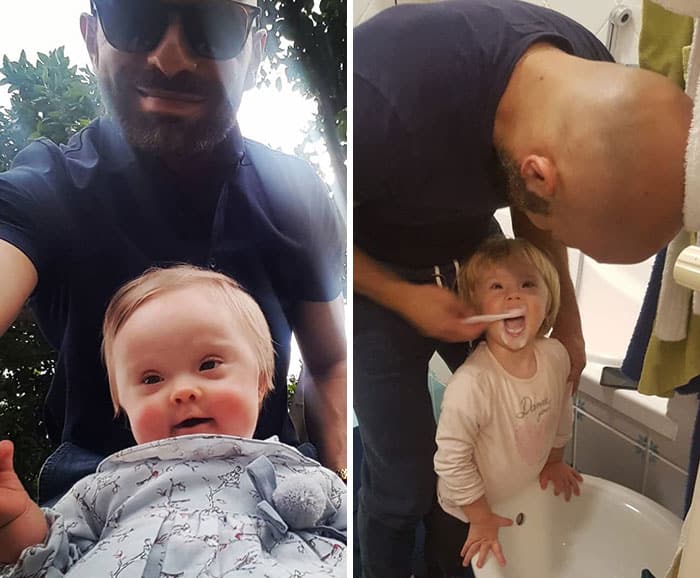 My Son Always Texts To Say He's On His Way Home. So I Open The Door, Letting His 17-Year-Old Cat, And 16-Year-Old Doggo Know That He's On His Way. This Is Them Waiting For Him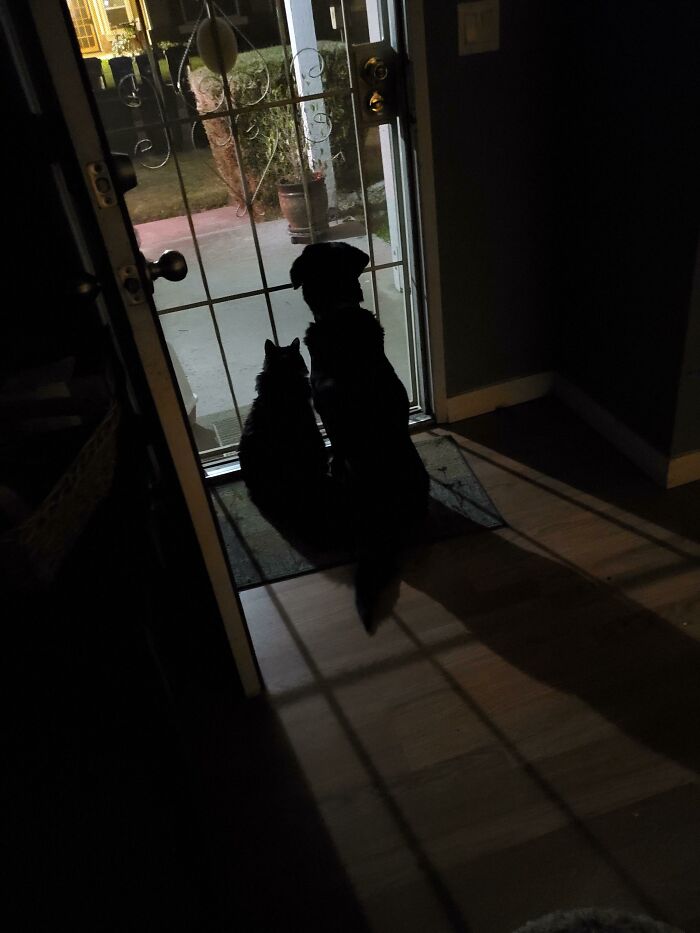 Thought it was adorable and wanted to share.
After Stage 4 Cancer & 20 Months Of Chemo, My Kid Rang The Bell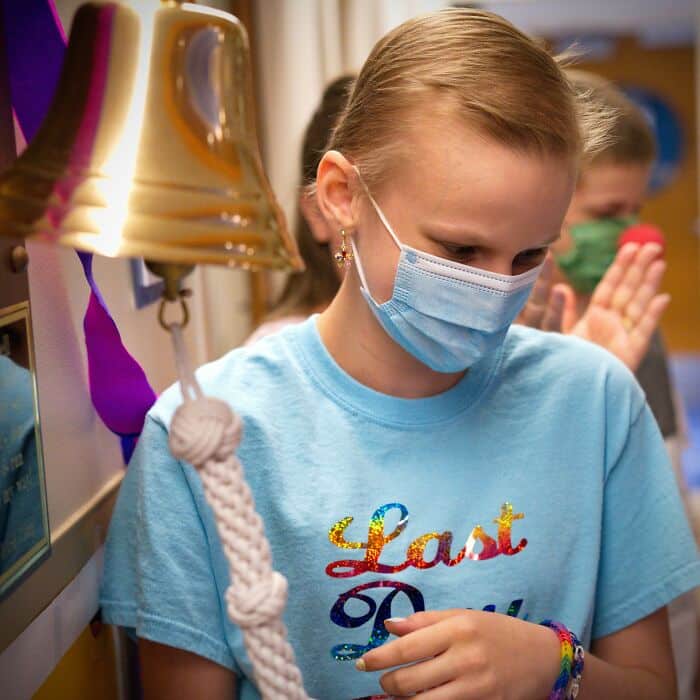 The Client Was Supposed To Wear This Dress For Their Session That Was Canceled, So I Asked My Husband's 87-Year-Old Grandma If She Wanted To Model The Dress For Me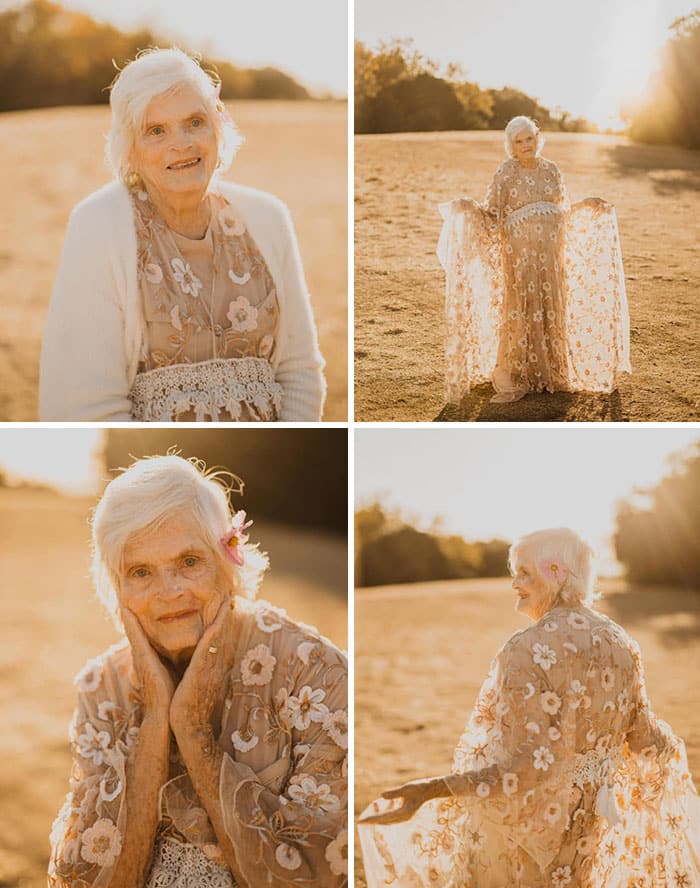 After a little hesitation, I convinced her to do it. I did her make-up, brushed her hair and put the dress on her, she was the happiest little old lady I've ever seen. She said she felt like she was a bride again and how she wished her husband was still on this earth with us so she could remarry him again. Btw, it was also her birthday, so it was the perfect little gift to up her spirits
The First Selfie My Grandpa Took With His New Phone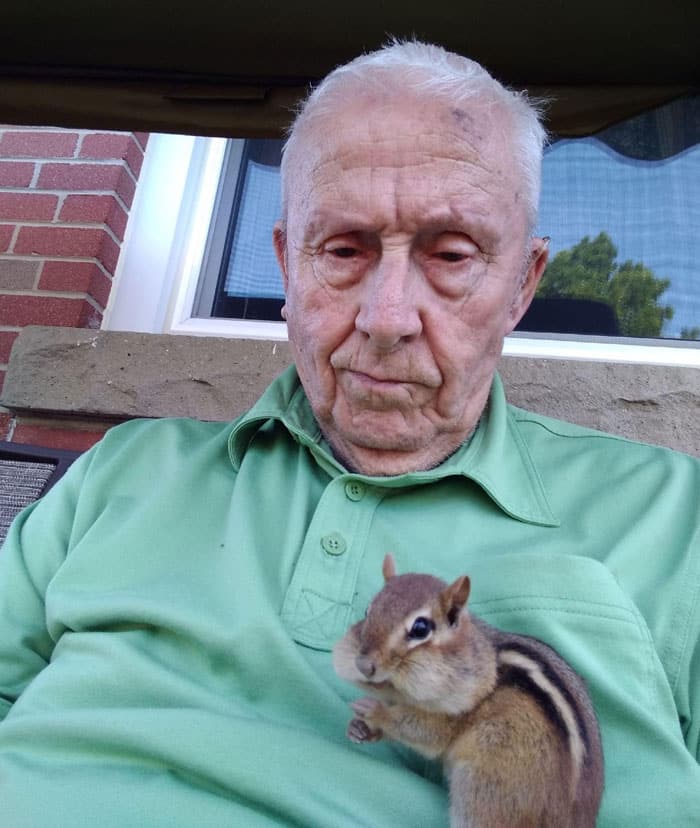 The Very Last Message My Lil Girl Minnie Made Sure I Had Before She Passed Away This Year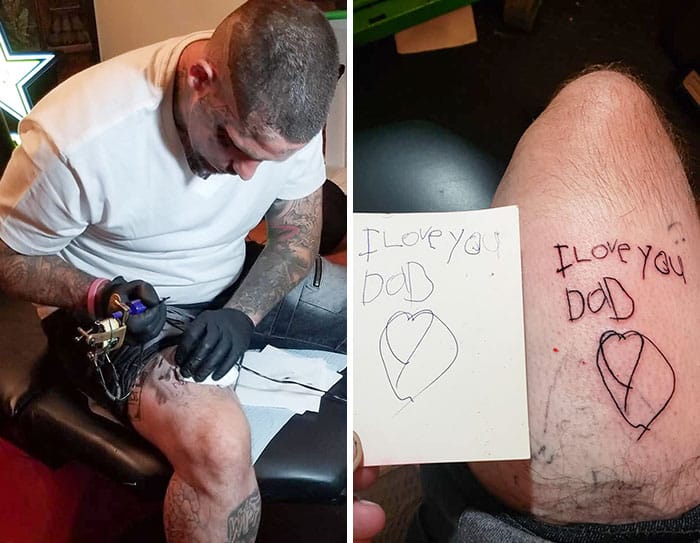 Daddy can hear your voice every time I read this and I miss ya more than you'll ever know.
Today I Have 2 Years Sober From Fentanyl, Meth, Crack, And Alcohol! This Is A Day I Felt Like I Would Never See, Definitely Smiling Today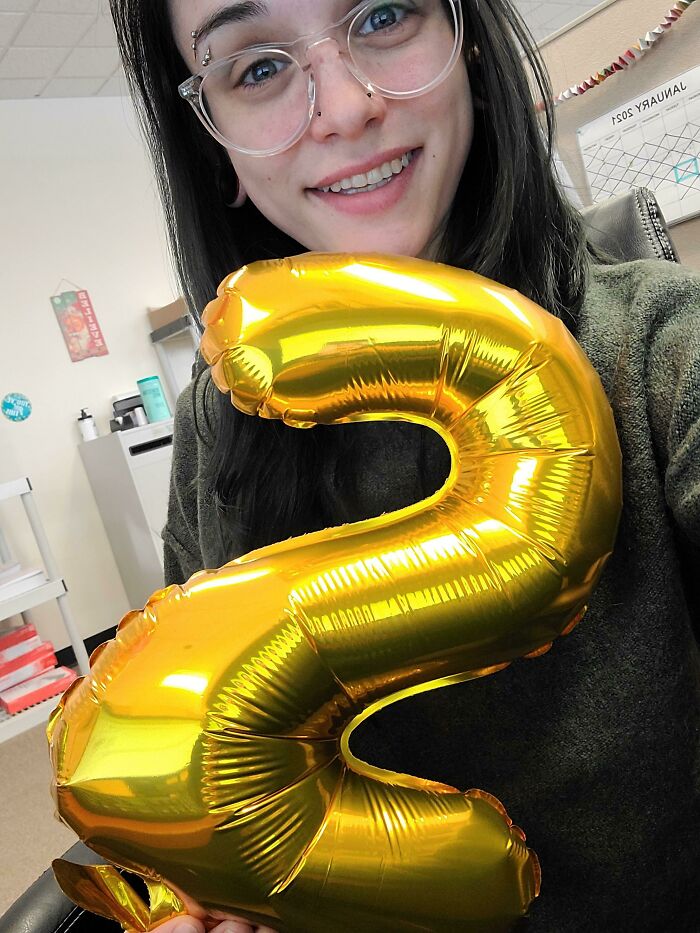 Spent The Second Half Of 2020 Homeless, NYE In A Mental Hospital, Then Caught Covid The Week I Was Released. Tonight Is My First Night In A Proper Bed, And I Built It Myself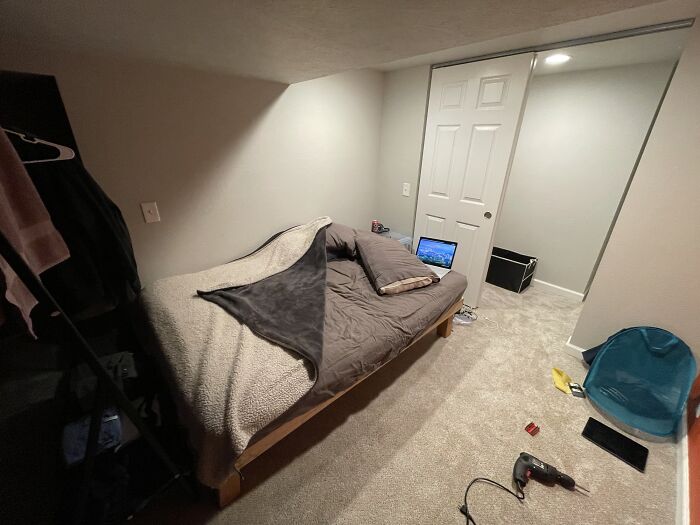 The French Welcome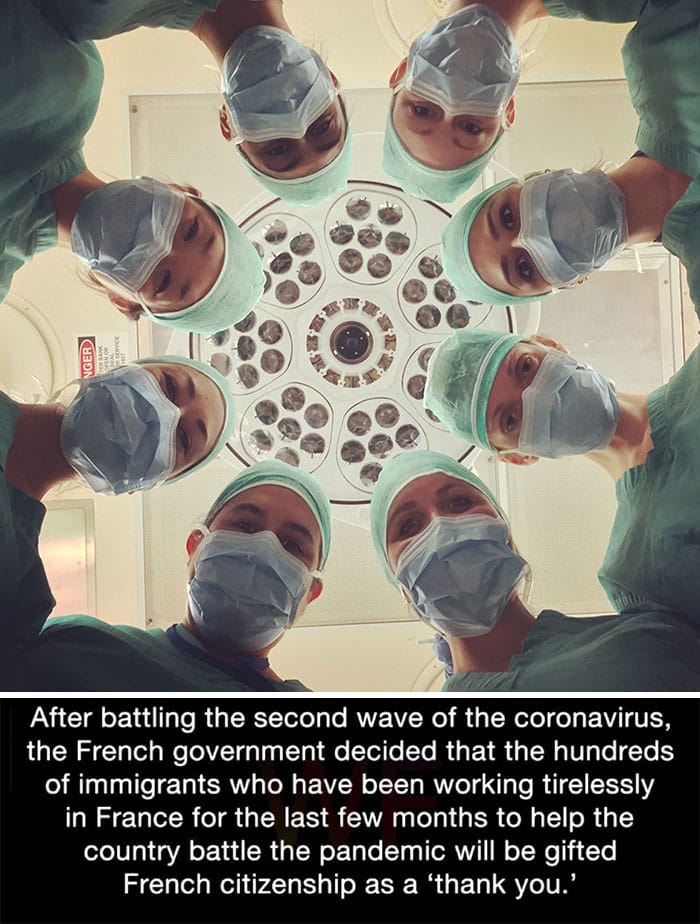 8 Years Sober From Heroin Today And A Week Without Cigarettes (Though I'm Having Trouble). I Don't Have Anyone Really To Share With So Here I Am. Here's To The Future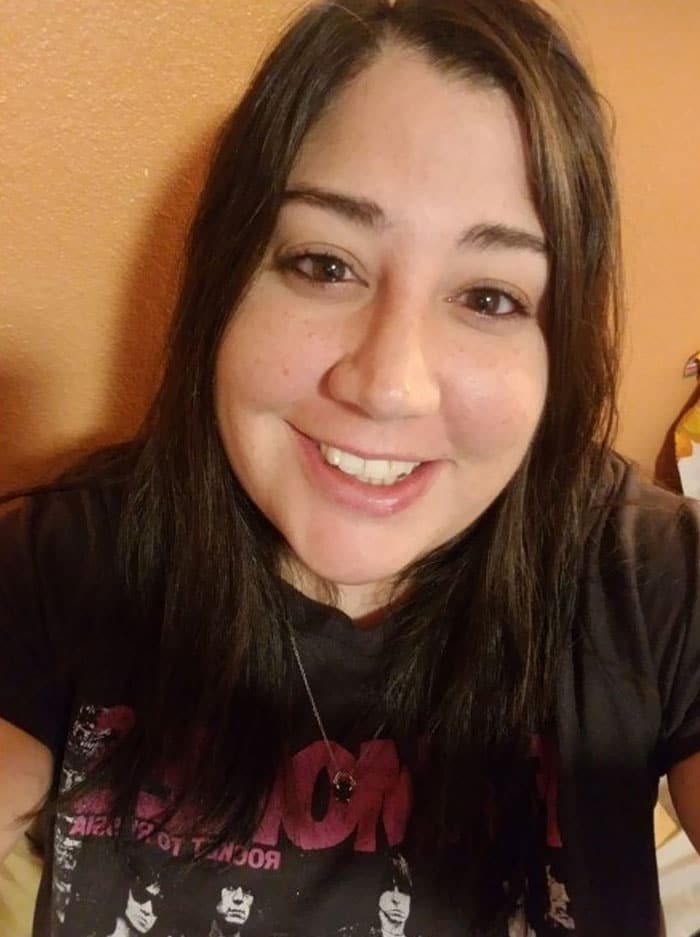 Anxiously Awaiting Toy Retrieval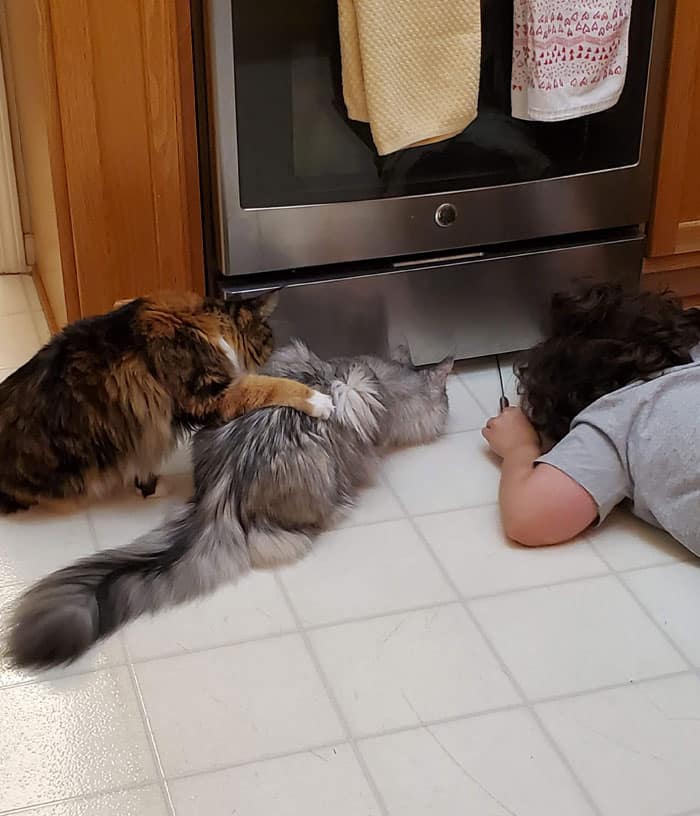 I Lost My Baby And Stranger From The Internet Made Me A Bear With The Same Size And Weight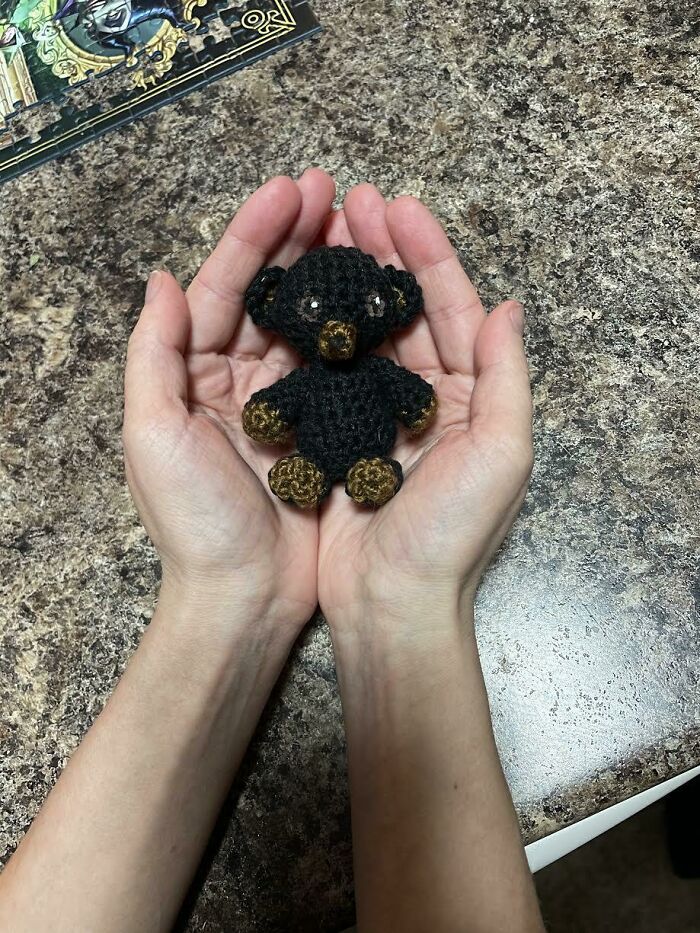 It is so beautiful to have a physical representation of my baby that I can hold and I am so thankful.
Our Cat Had Kittens Two Days After We Had Our Baby Girl. This Kitten Climbs Into Her Lounger Whenever He Has The Chance. I Think These Two Were Destined To Be the Best Buds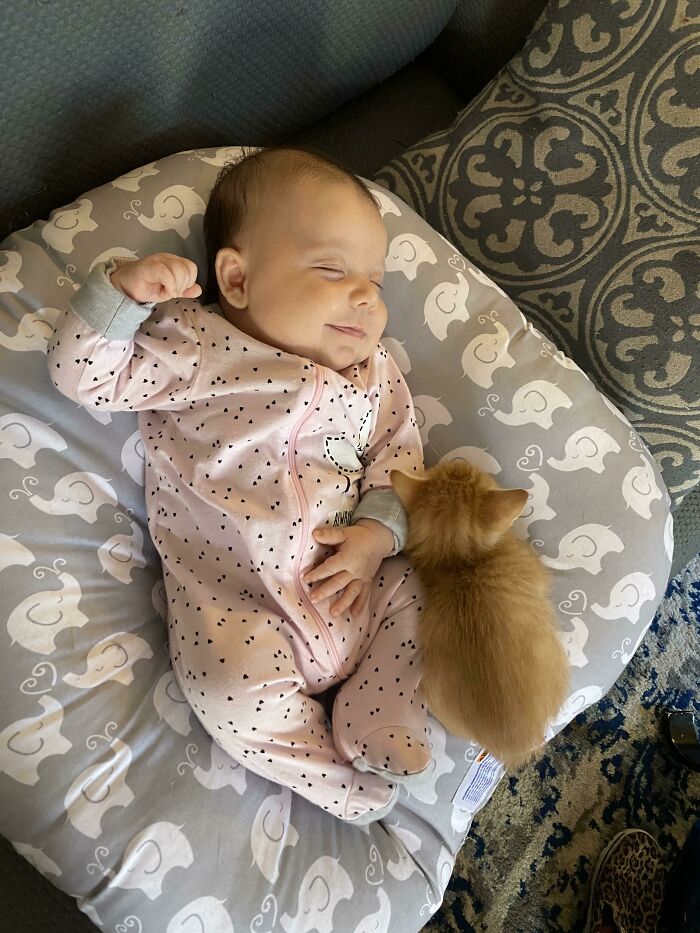 My Husband Passed Away 2 Weeks Ago And In The Garage Behind A Piece Of Paper Hanging On The Wall I Found This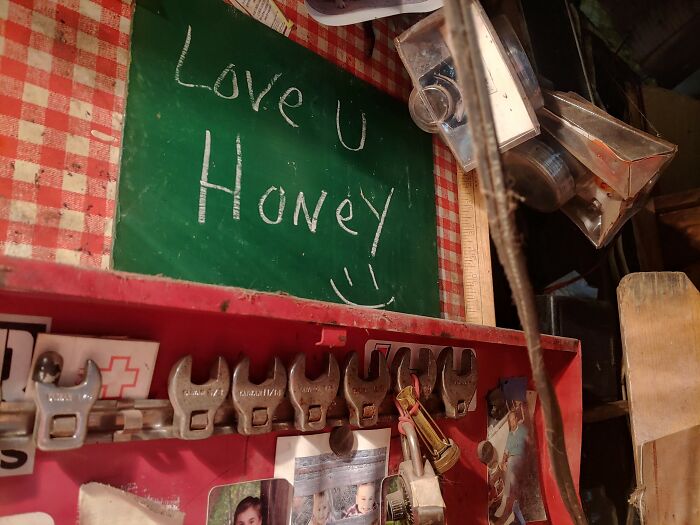 In the months before his passing he was unable to talk due to his brain cancer, so finding this note from him meant the world to me and is something I will cherish forever. We were married for 24 years. I hope this post inspires people to take time to leave little notes for their loved ones. The comfort they can give is priceless.
Happy I Got The Happiest Photo With My Best Friend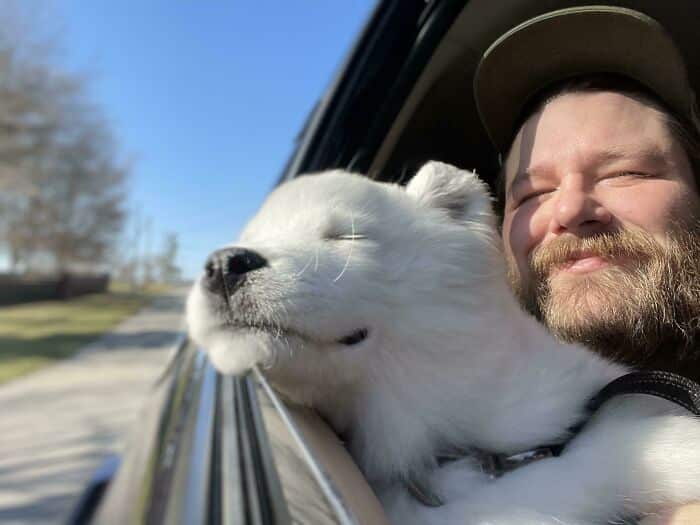 Jamie Couldn't Play Sports Because He Has Cerebral Palsy, But The Team That He Works For As A Janitor Awarded Him A Ring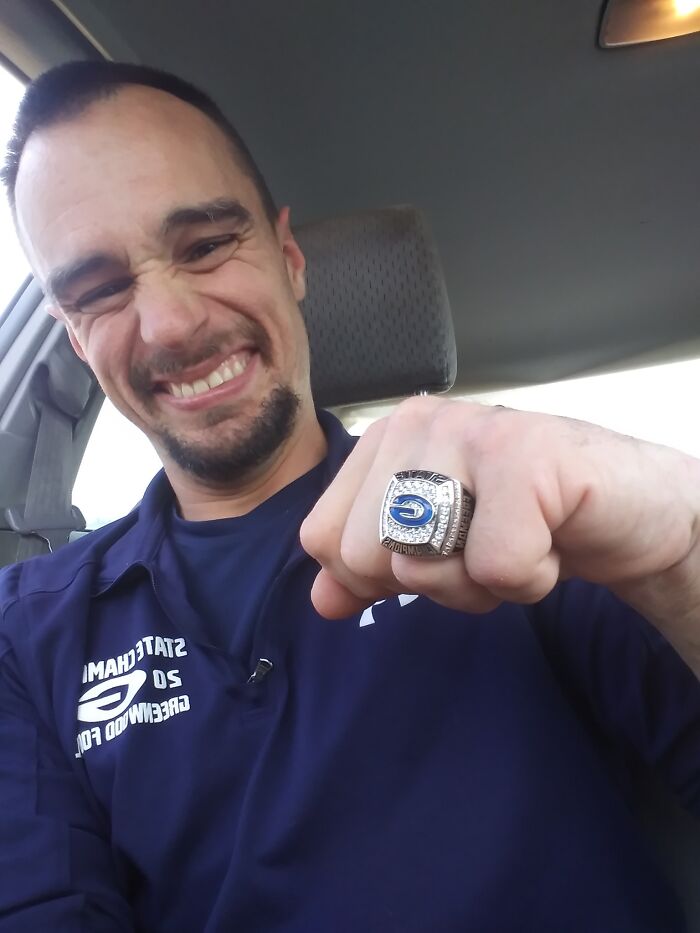 "I'm not a player or coach, yet greatly enjoy serving the Greenwood football program as their janitor. I was humbled today as they shared their state championship with me by gifting me with a ring. What fun it is to be a Greenwood Bulldog!"
I And Two Coworkers Realized We Were Wearing The Same Coat. The Only Option Was To Zip Them Into One Three Person Coat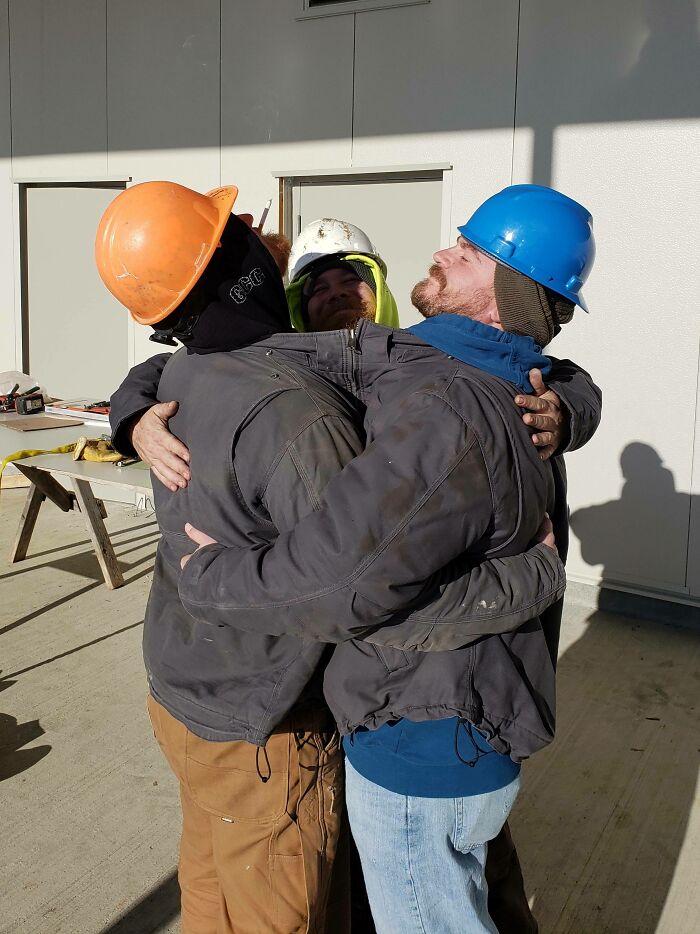 Retired Chemistry Teacher Bro. Martin Sellner Shared His Triumph Of Completing A Cross-Stitch Periodic Table After Two Decades Of Stitching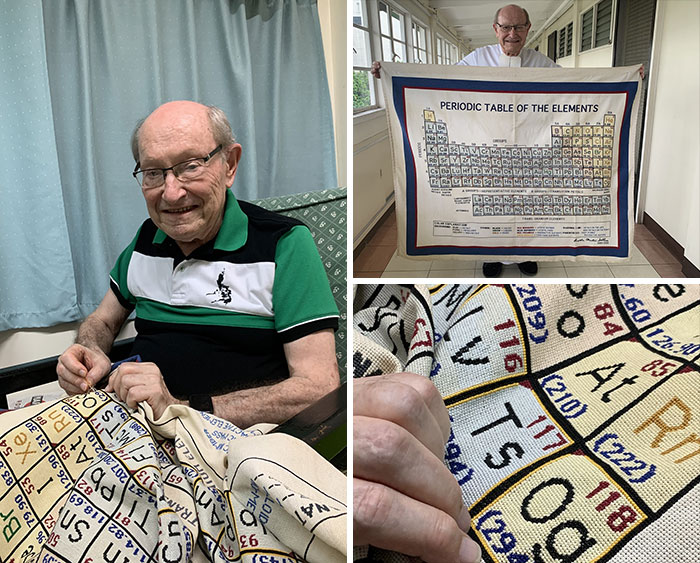 The 82-year-old Lasallian brother meticulously hand-stitched every inch of the 58″ x 54″ embroidery. ⁠
⁠
"The table and border took six years. Then finally the last nine elements were named by the IUPAC and I was able to complete it."
I've Made A Commitment To Stay Sober And Take My Life Back. I've Made It 2.5 Days, Which Is The Longest Streak I Can Remember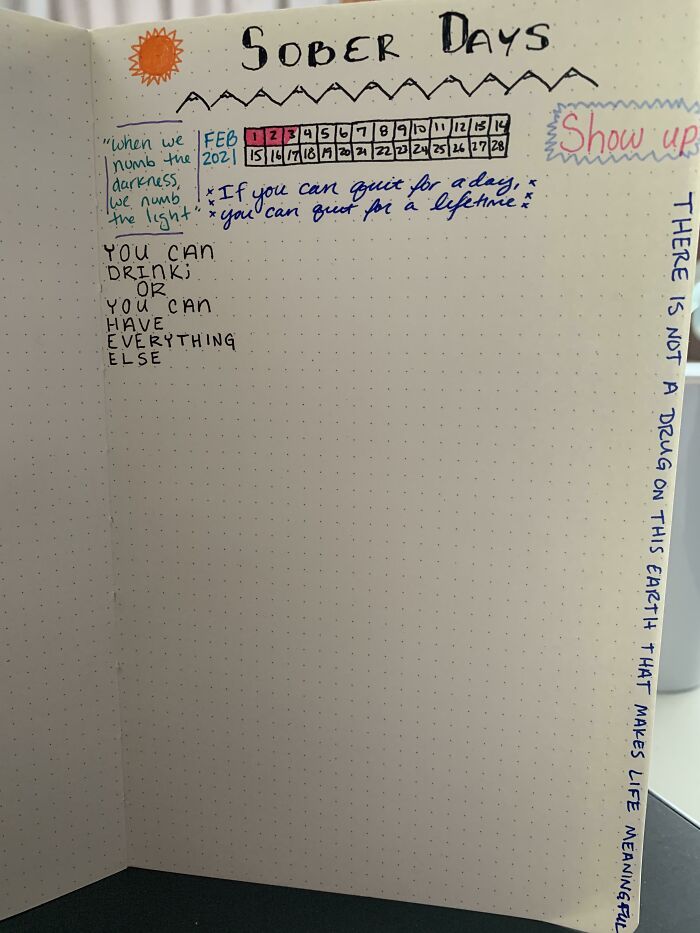 My Father Meeting His First Grandson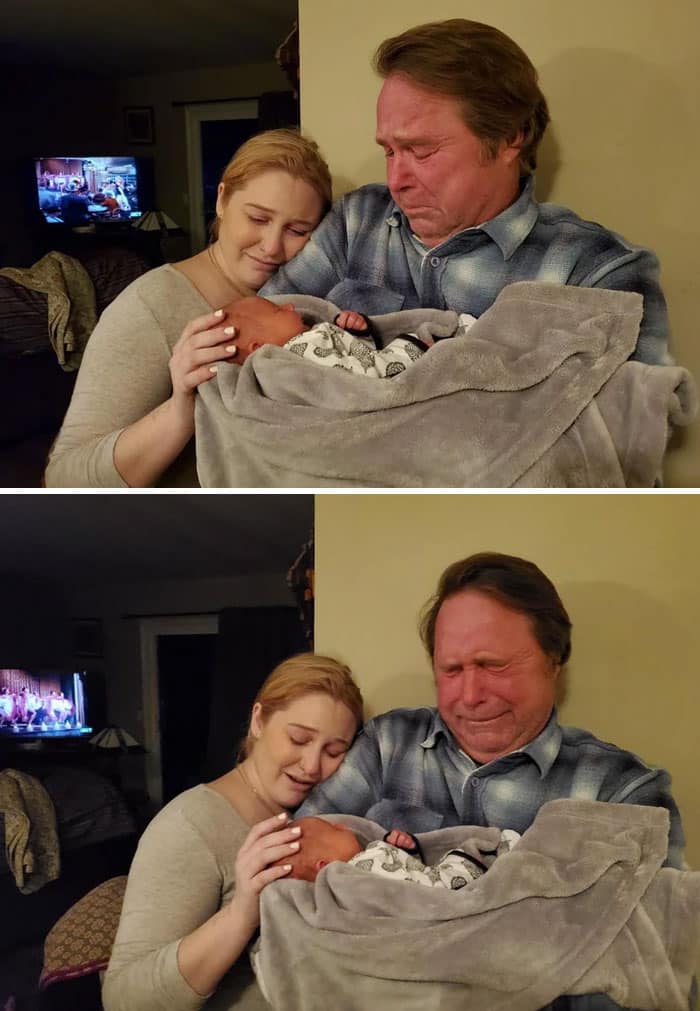 The Late Great Black Panther Chadwick Boseman Visiting And Making The Absolute Day Of Cancer-Stricken Kids In The Hospital, All The While Quietly Battling The Same Disease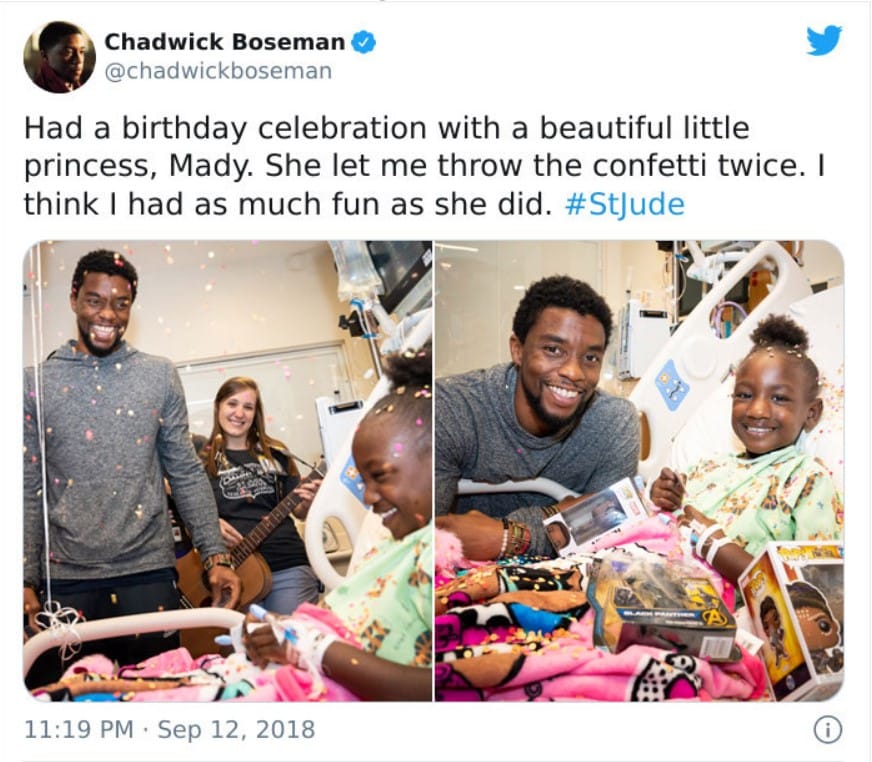 We Fed Our Backyard Squirrel ONCE… Meet Frankie At Our Backyard Door Waiting For More Nuts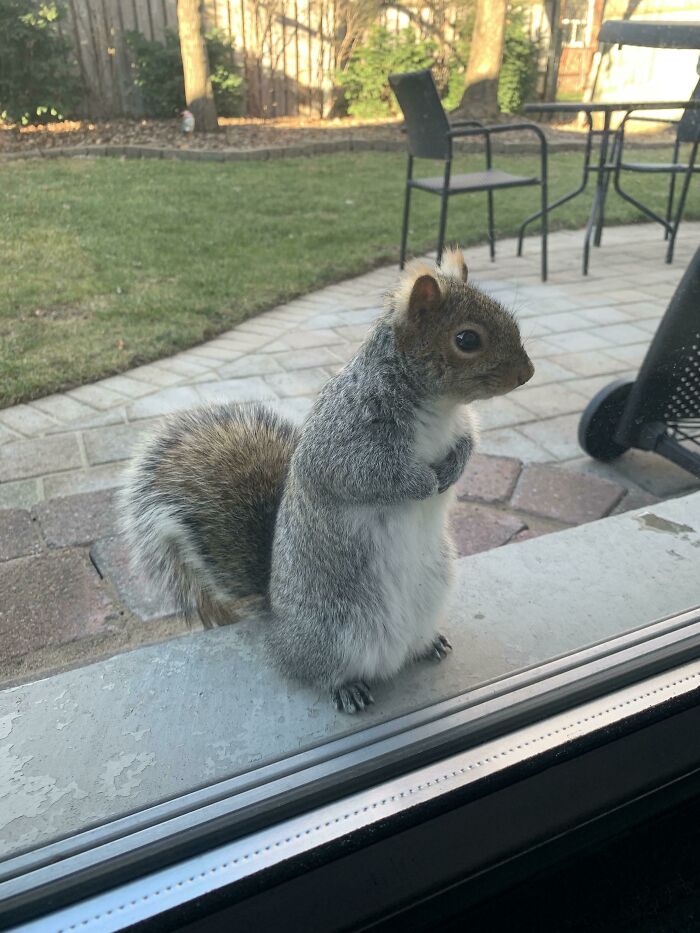 My Great Grandma, Who Turned 103 On Valentine's Day, Laughing With My 2-Month-Old Daughter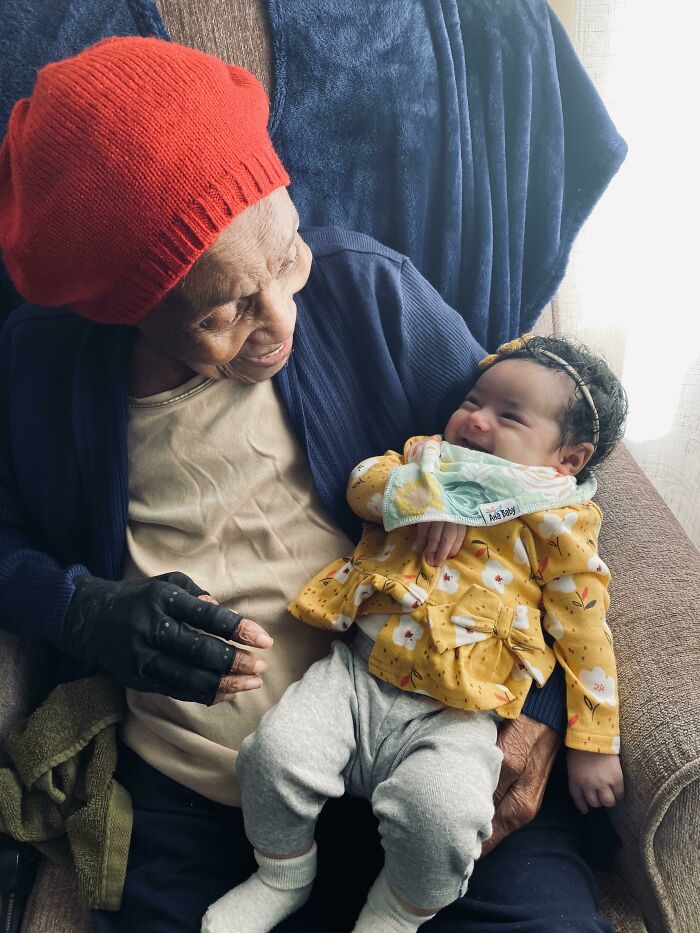 Our Daughter Wasn't Eating For Weeks Due To The Effects Of Chemo And Being Very Sick. Finally Home From The Hospital, I Made Spaghetti And She Finally Would Eat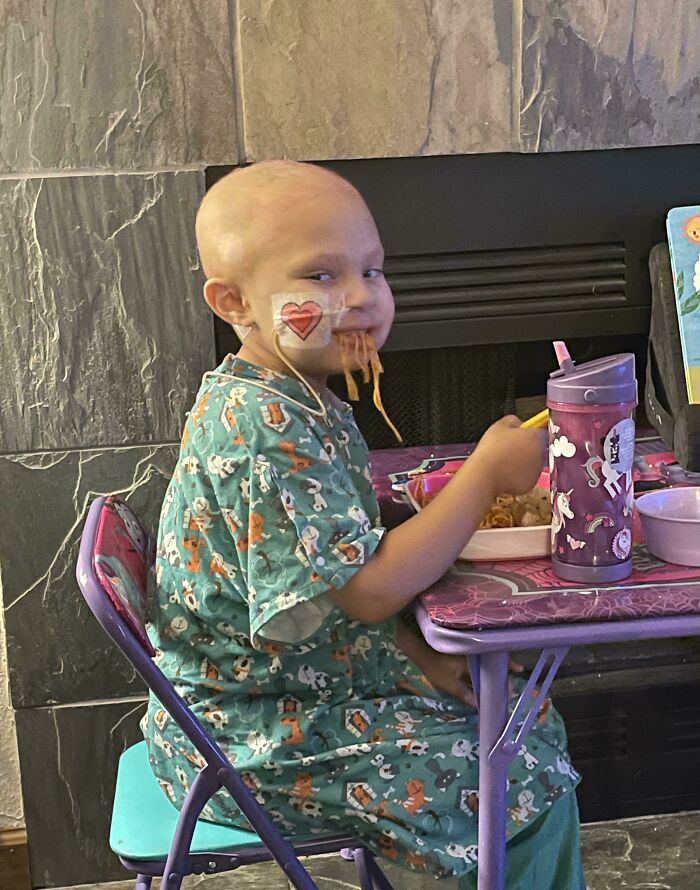 This Little Guy Came To Say Hello While Walking My Pup This Morning. Am I Officially A Disney Princess?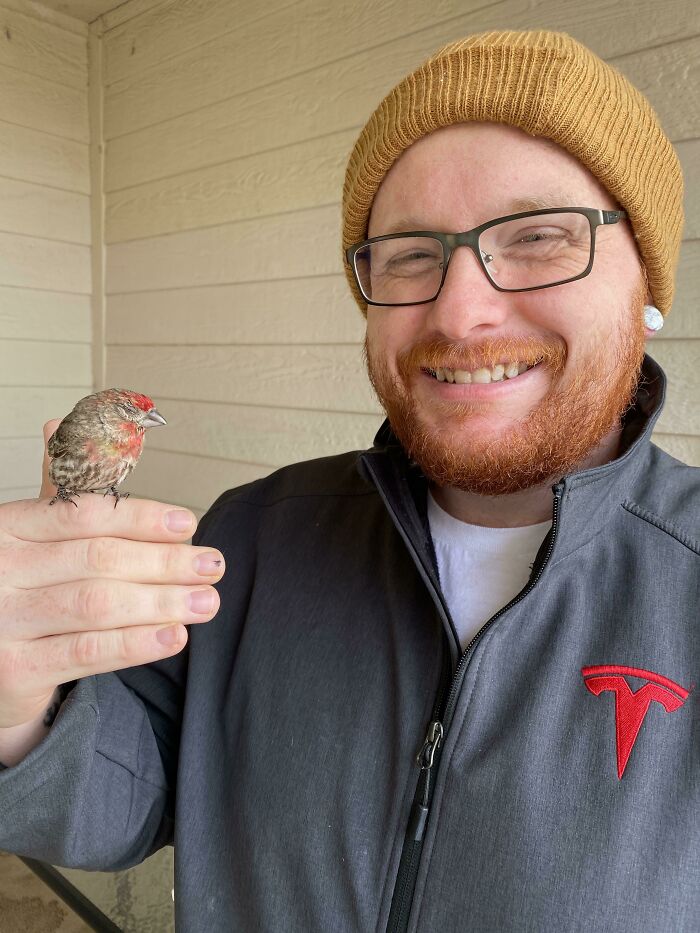 My Dad Was Worried My Deafblind Dog Wouldn't Recognize Him After A Year Of Quarantine But I Think She Did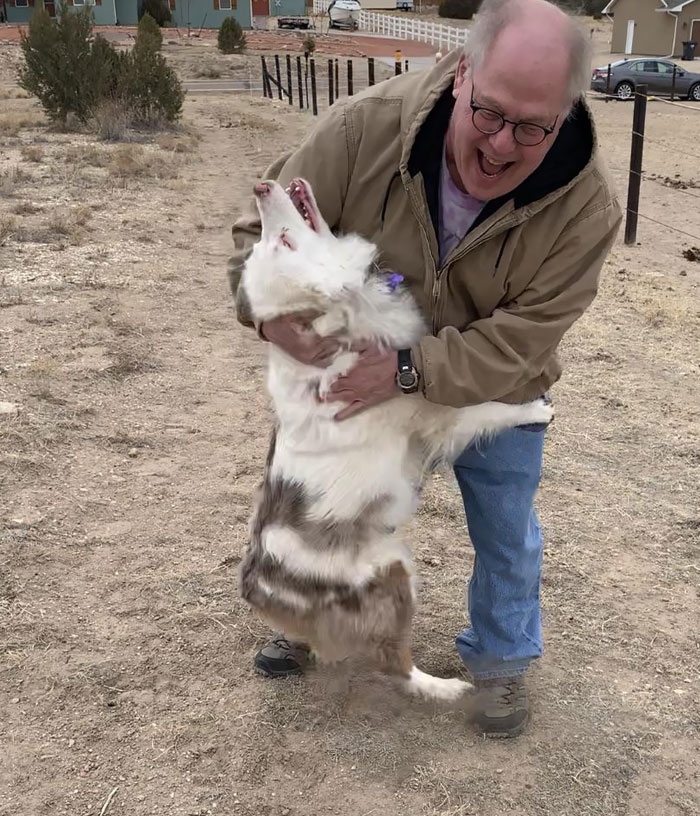 Forgiveness Can Actually Heal Us. He Got His Life Back. May We Find It In Our Hearts To Forgive Those Who Are Truly Sorry And Need Us To Free Them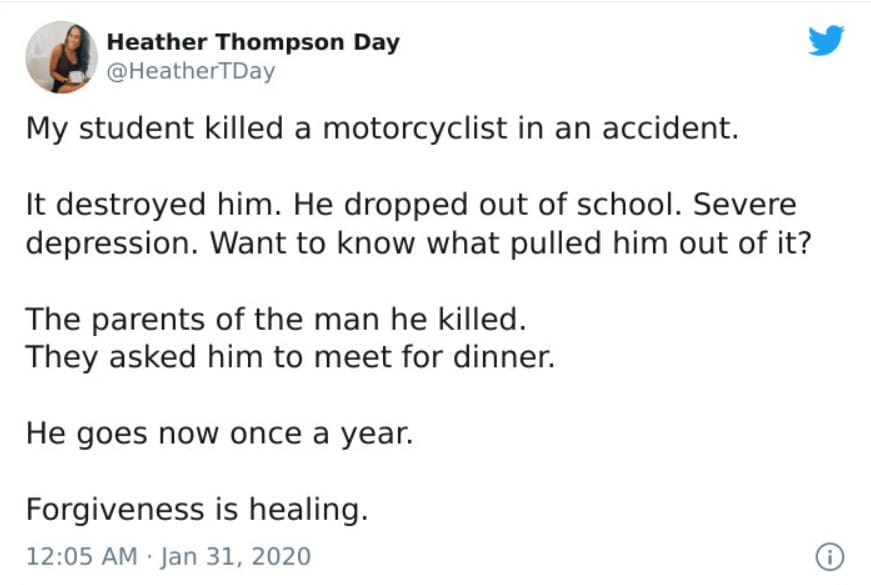 Becoming Mothers Together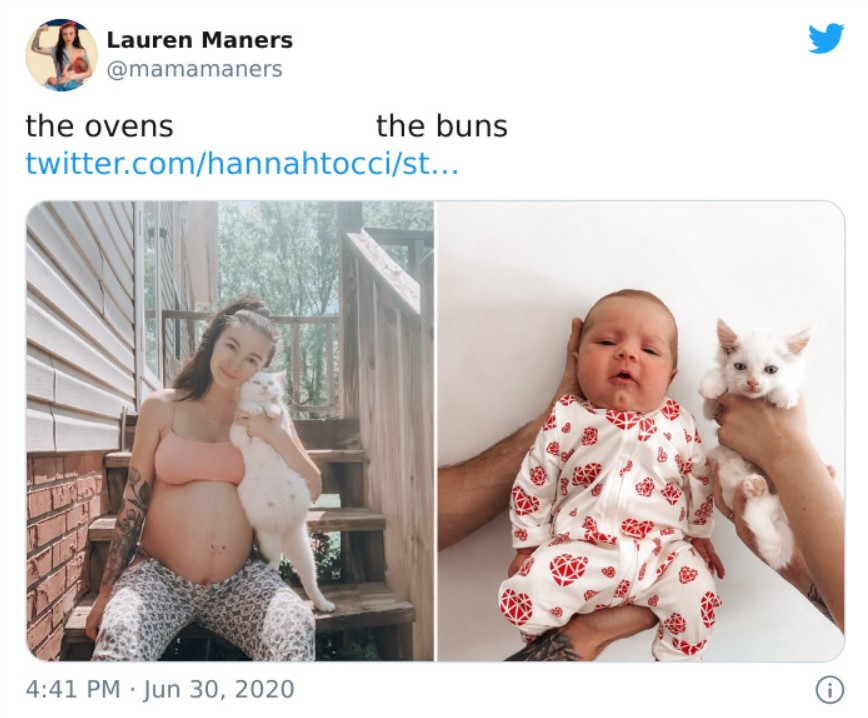 I've Been Biking To Work In The Cold Every Morning, My Coworker Noticed And She Made Me This Scarf And Beanie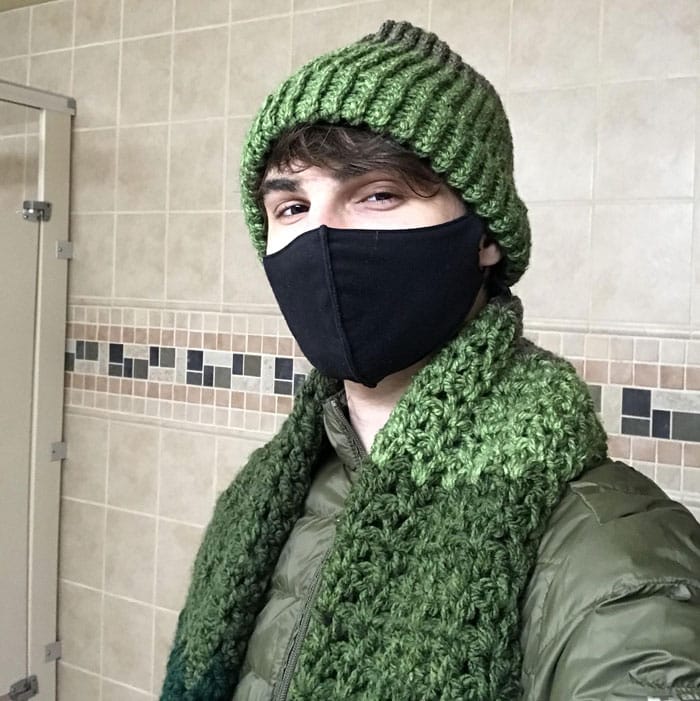 Elementary School Kids Raised Over $7000 To Buy Their Janitor A Car, Whose Commute Was 4 Hours Long On 3 Different Buses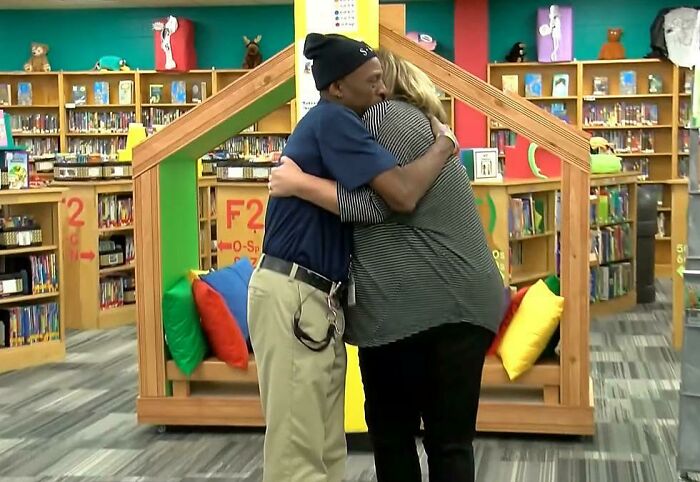 Twitter Can Be The Cutest App Ever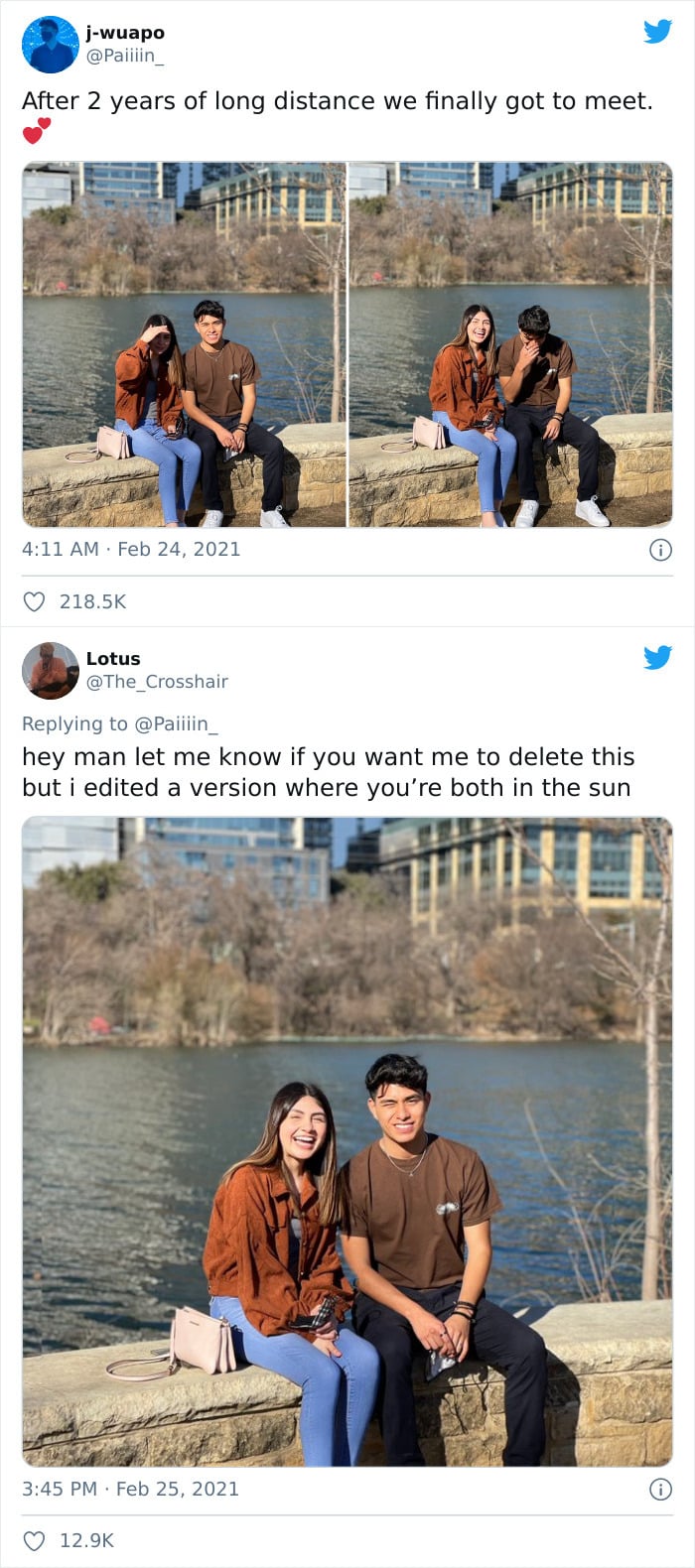 A Factory In Turkey Started To Produce Roof Tiles That Serve As Bird Shelters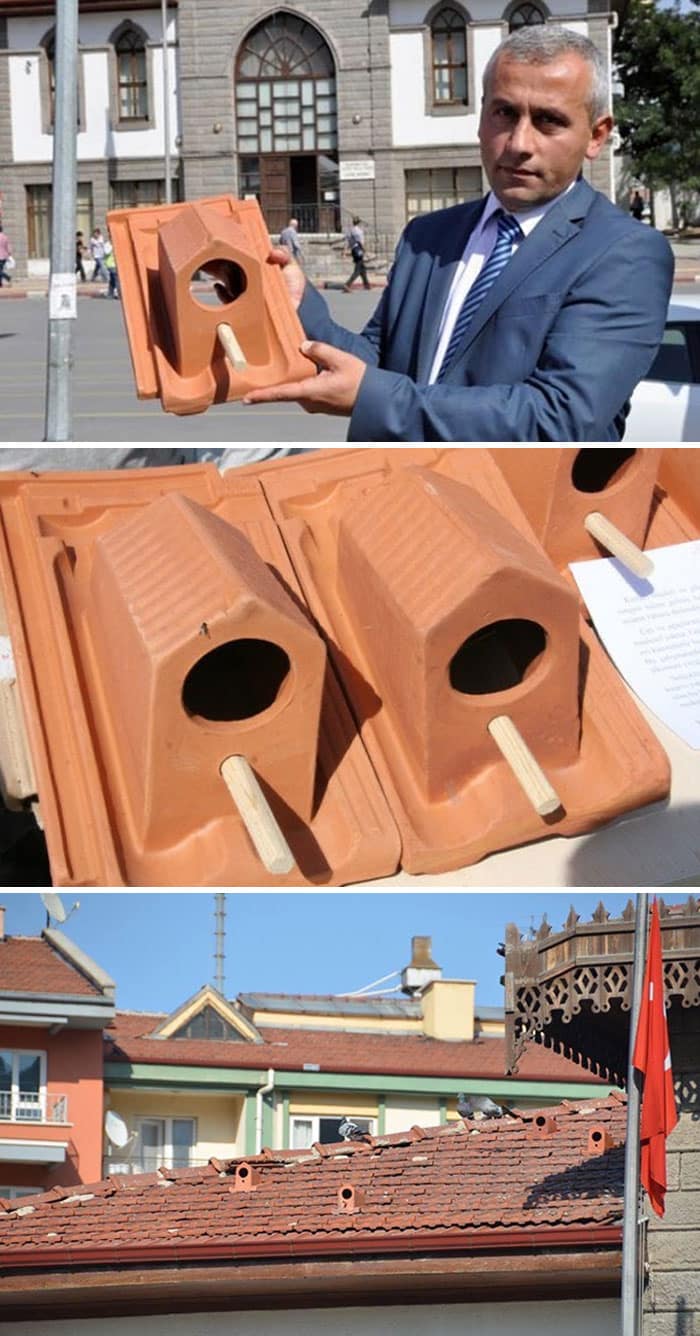 My 10-Year Cancer-Versary: Full Circle From Cancer Patient To Oncology PA Working In The Same Clinic That Cured Me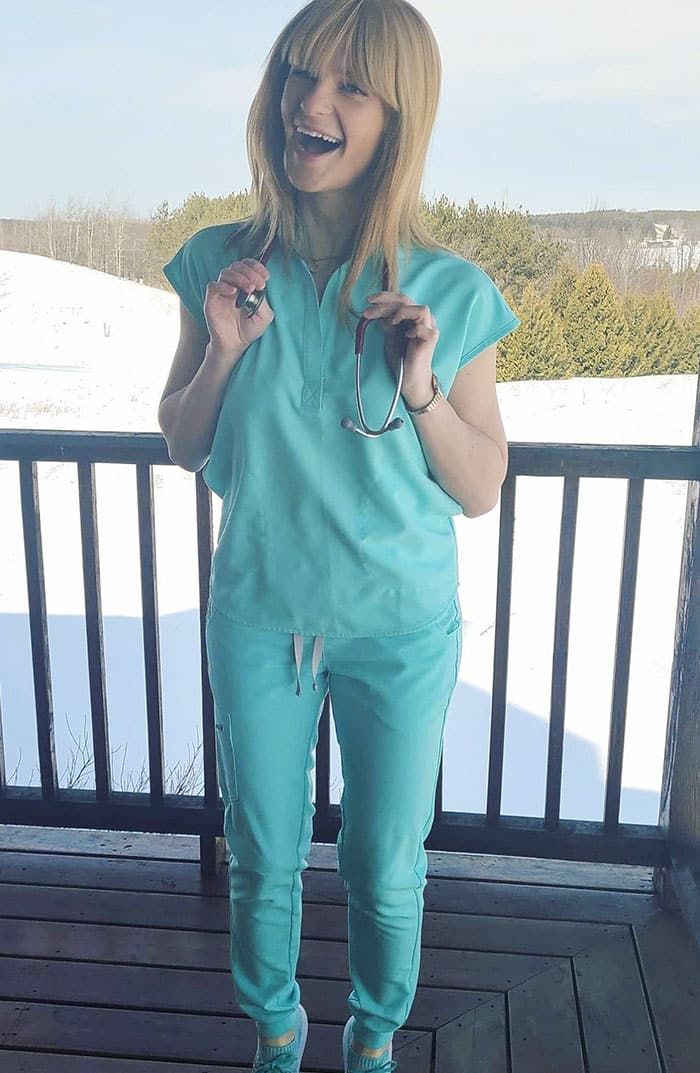 Lost 200 Pounds In A Year. Just Did The 20:4 Fast And Walked ~5 Km Every Day (360 Lbs To 160 Lbs)