Many famous personalities and mythical figures of history are a mystery. So, comparing ourselves to them and thinking of them as regular people with normal needs is not easy. But do you know they were as normal as we are?
With the help of artificial intelligence, an artist has taken 33 pictures of historic figures to see what they would look like in modern days. Scroll down to have a look.
Matau Tathonca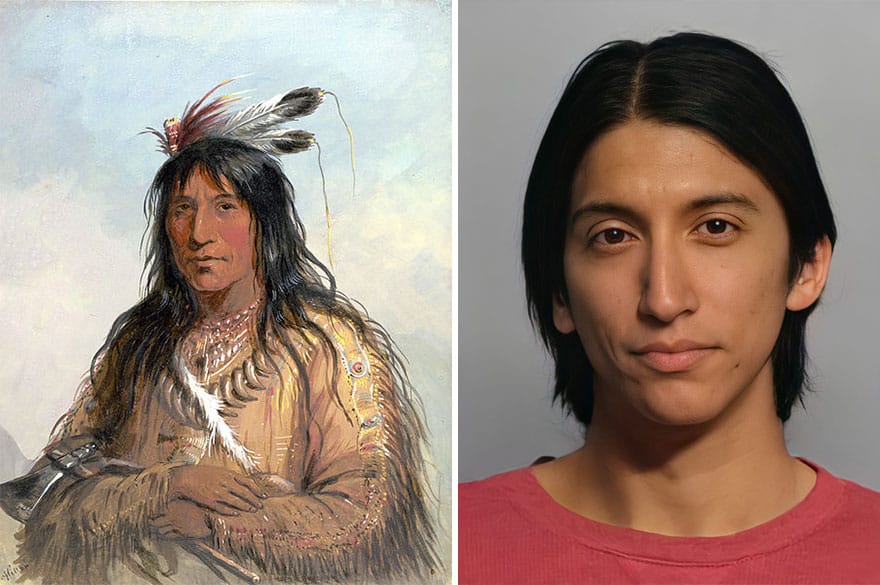 The recreations of the photographer and digital artist Bas Uterwijk made this artist create a series in the first place. Obviously, Bas is a master of the medium, and this artist started by trying to learn more from him and emulate his style. He was very glad to receive some positive feedback from Bas the last time I talked with him! The artist would also like to mention Nathan Shipley's works, which also influenced him greatly.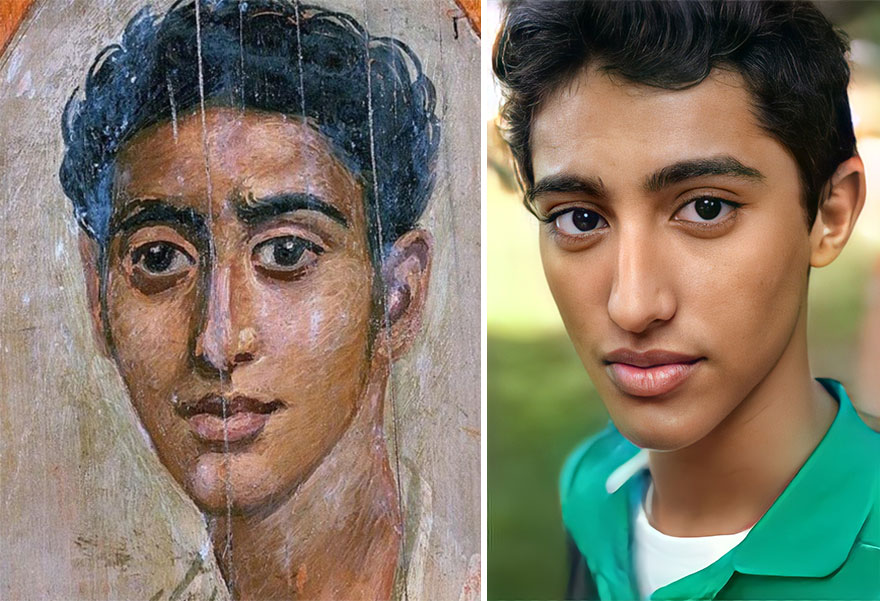 Hatsheput, Pharaoh
When choosing the character, the most time-consuming thing is to find an image that resembles the historical figure. This artist spend hours in image databases and do research about how the historical personalities looked until he got the right picture. The time it takes greatly depends on the piece, but each individual recreation takes up to 2 hours, which is nothing compared to AI-unassisted methods that may take from days to months.
Apollo
Madame De Pompadour

This artist believed that these legendary and historical personalities were really special, no matter how common and mundane the AI makes them look. "No matter how regular they might look, we will always have in mind that they have made a name for themselves in history, and the surrounding aura of their historical significance never really fades, unless it's completely forgotten. This time I'm happier with my works than the previous one, and I can really feel the progress from the last time."

Saint Joseph
 "I would also love it if you'd show me support on my social media, where I share my best articles and art there. I try to give updates on what I'm going to do next there."

Joan Of Arc
Isaac Newton
Queen Nefertiti
Zeus
Caligula
Turin's Holy Shroud

Statue Of Liberty

Saladin, Sultan Of Egypt And Syria
Johan Sebastian Bach
Isabel, Princess Imperial Of Brazil
Signed the law for the liberation of slaves in Brazil.
Ludwig Van Beethoven
Aphrodite
Christina Of Denmark
Antonio Vivaldi
Frederic Chopin
Katherine Swynford
Mary Shelley
Mary, Queen Of Scots
Costanza Bonarelli, Noblewoman, Merchant And Art Dealer
Miss Edith Corse Evans
She was one of 4 first-class women to die on the Titanic, her body was never found.
Michelangelo's David
Livia Drusilla
Cleopatra
"The Sacred Heart Of Mary"
Lady Of Elche
What are your thoughts on this comparison? Do you think the historical and mythical figures looked like modern everyday people? If you liked the pictures, don't forget to share them with your friends and family. And if you are not satisfied, tell us in the comments section which comparison couldn't convince you.