Being a parent is a 24/7 job that has no leaves. Although we love spending time with our precious babies, we secretly wish to have a day off so that we could just sleep peacefully. If you can relate to this thing, maybe you should scroll down because a talented artist, named Chesca, has been illustrating her experience as a modern-day parent. 
She is a mother of 2 young boys and she illustrates comics based on her real life. You can scroll down to see some relatable comics. 
Discharged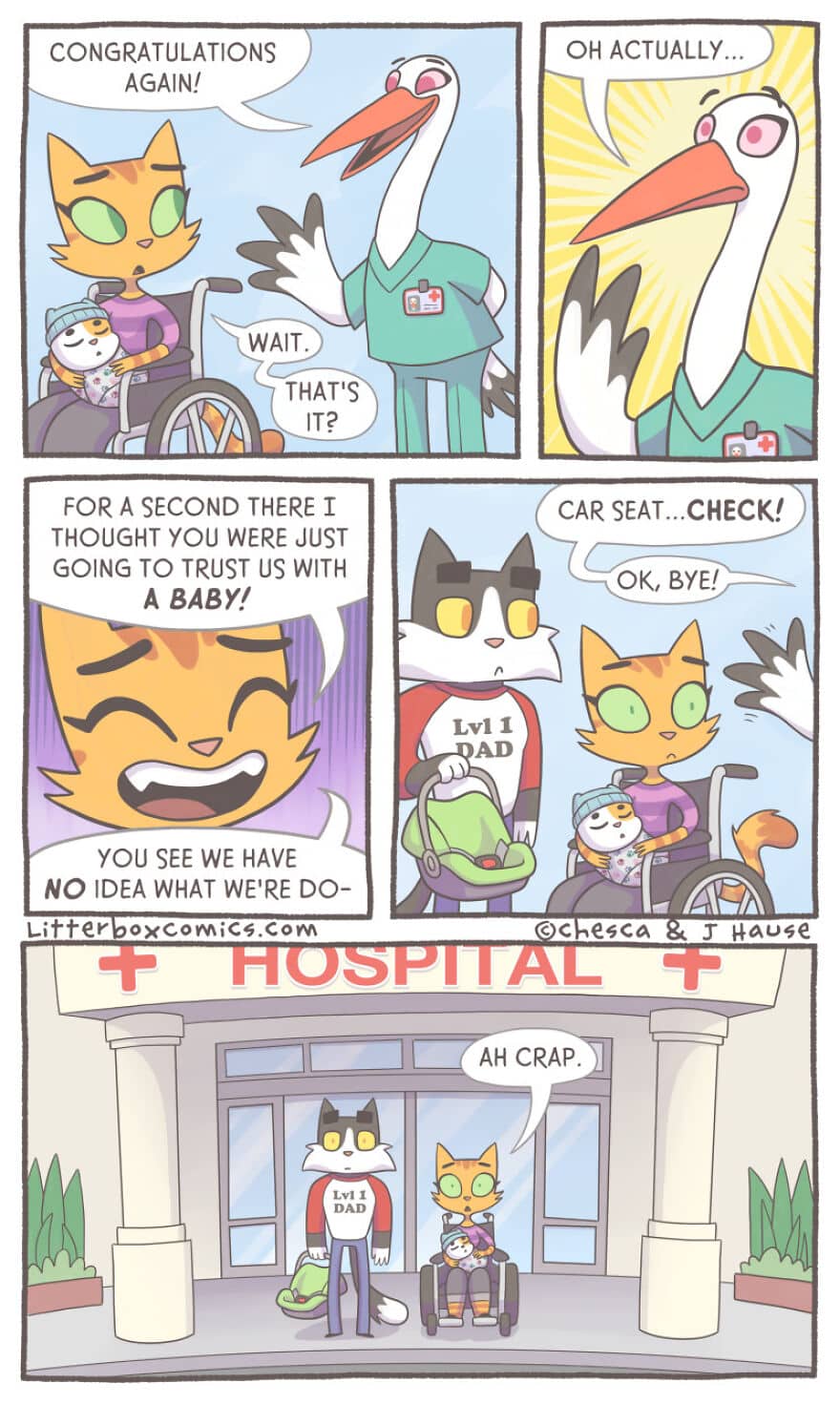 Swords
Huh?
Baby Talk
Grown Up
Bally
One Does Not Simply Walk Home From The Park
Good Intentions
Baby Pics
Comedy Timing
Tonight's Forecast
Be Cool
Lookalike
Flip The Script
Tooth Fairy
Zoom Cat Lawyer

A Nightmare

Are We There Yet?

Best Laid Plans…

The Halloween Costume

Toast

Back Up

Food Art

Checkup

Mood

Drama

Gamify

Stupid Holiday

Countdown

Sandwich Law