Haha! We know that you're already laughing after reading the heading. We all know women love shopping the most. And from the times when online shopping came in trend, we always see our ladies swiping their mobile screens to order something new every day. And we are astonished to see them collecting parcels each day. But you'll be more surprised to know that a husband has dared to gift his wife a birthday cake shaped like her favorite thing, i.e. the Amazon parcel.
Emily McGuire admitted that she was a proud and frequent Amazon shopper. The mother of three also told that she receives at least two to three brown parcels in a week. Being a shopaholic, she even hides some of them from her husband, Waylon. When Emily's birthday was approaching, her husband thought of doing something creative this time. Thus, he ordered a customized birthday cake that looked exactly like an Amazon package.
The custom creation completely resembled her weekly orders. It had a personalized shipping label and Amazon Prime tape.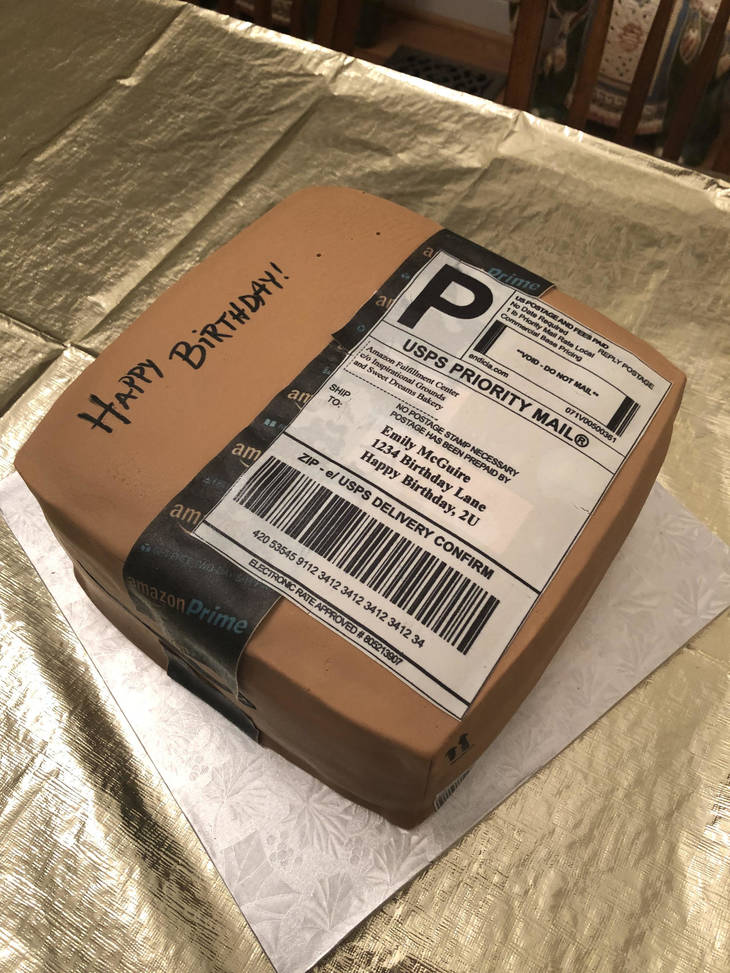 This delicious birthday cake was designed by the multi-talented team of Sweet Dreams Bakery in Dunn, North Carolina.
Emily laughed out loud on having the first sight at her birthday cake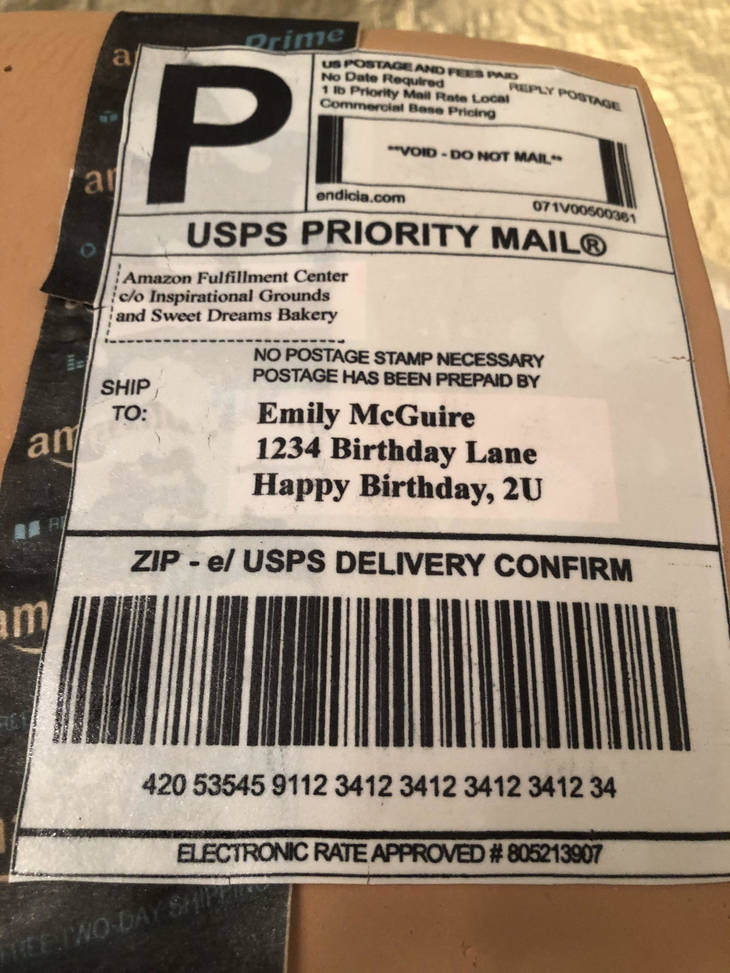 She believed that her husband totally gets her! Haha!
After Emily posted the photos of her birthday cake on social media platforms, they quickly went viral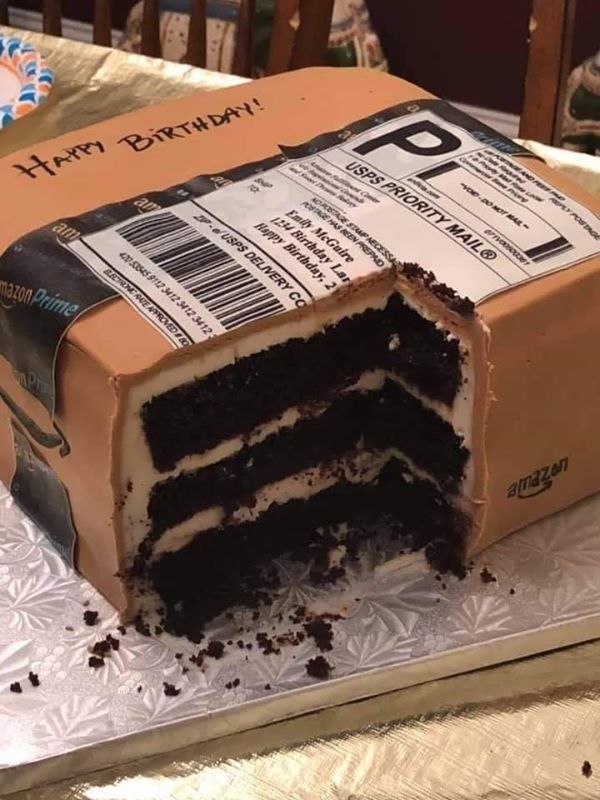 The netizens went crazy with the photos of Emily's birthday cake. Many women wrote, they also wanted such a cute cake on their birthday. And some people gave laughable reactions.
Emily admits that she was surprised to see the response to her post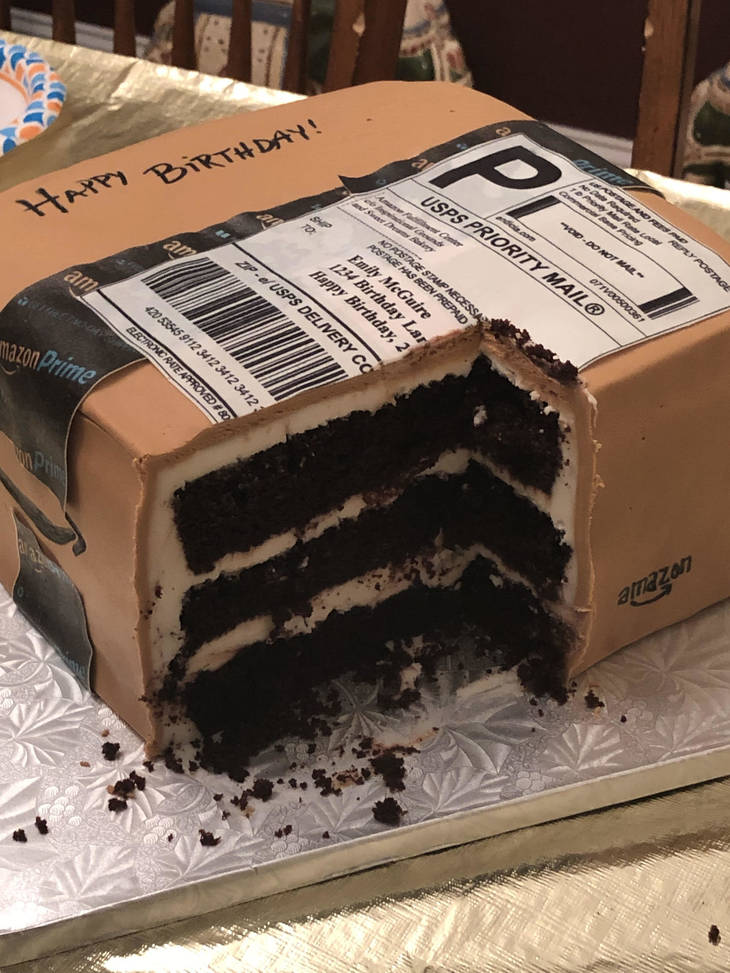 Emily told, that she was quite astonished to know that her cake had gone viral on social media platforms. Haha! This is probably the best birthday of her life.
Now, all the hubbies should realize the need of keeping the wives happy. If you liked this gorgeous cake, do share this with your family and friends. We would recommend you also try something like this for your partner for sure. Keep loving! Do leave your reactions to Emily's Amazon cake in the comments section below.