One of the least favorite things about a wedding is when couples stand awkwardly in front of their cake and try to feed each other. Don't you think?
The cake is delicious, just sit down and eat it!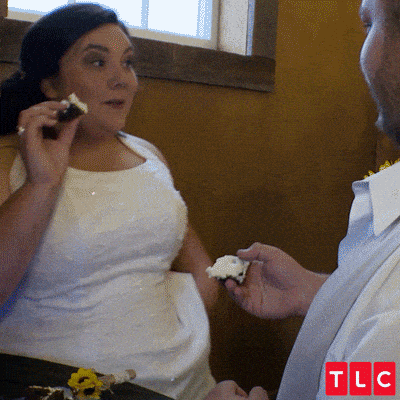 Now, some couple acts cute by applying the icing on each other's cheek. But have you ever seen a groom where he literally throws the wedding cake at his new wife? If not, scroll down to see it today.
A viral TikTok is going around in which a groom tosses wedding cake at his new bride—and folks are seeing red flags.
Bride Kelsey Caron, from Kingston in Tennessee (known as @kelsboyd3 on TikTok) shared the footage in which she can be seen playfully putting some frosting on her husband Tony's face.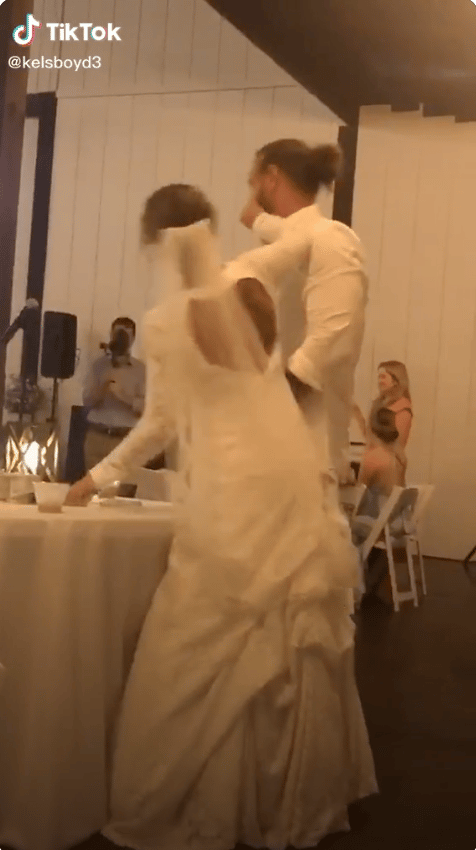 But Tony did not respond in kind—he picked up the whole cake and just threw it at her like it was a hot potato.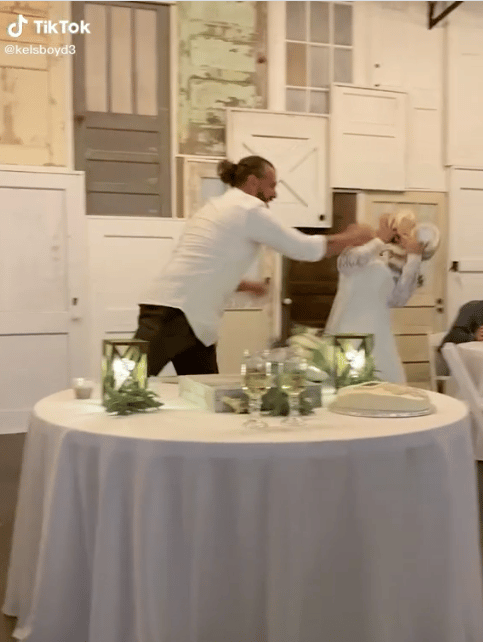 He doesn't look mad while he's doing it, but damn, we felt uncomfortable watching that play out.
Kelsey even falls into nearby chairs, the force was so hard.
Folks in the comments section were similarly worried, with one person saying:
"That's not just aggressive but so embarrassing??? If he's comfortable doing that in front of all her friends and fam…scary."

Seeing this, someone else observed and said, "that looked like it hurt. He went way too far. If he did this in front of people what does he do behind closed doors?"