Hold onto your seats, folks, and maybe even tuck yourself tightly behind those plush, cozy blankets because something thrilling is on the horizon. The much-talked-about and critically lauded horror anthology series on television, American Horror Story (AHS), is back with a bang. This time, it's presenting its twelfth heart-racing season, intriguingly named Delicate Part One. But here's where it gets even juicier: the iconic Kim Kardashian, known for her reality TV stints, will be stepping into this haunting world.
She's gearing up to play a role that's rumored to be so eerie it'll send cold shivers right down your back. For the ardent Kim Kardashian fans, it's a chance to see her like never before. And for the die-hard AHS followers, it's yet another chapter that promises to keep you on the edge. When the world of reality TV collides with the spine-tingling realm of horror fiction, it creates a spectacle that no one will want to miss. So mark your calendars and brace yourself for a captivating ride!
The New Chapter Beckons with Unprecedented Twists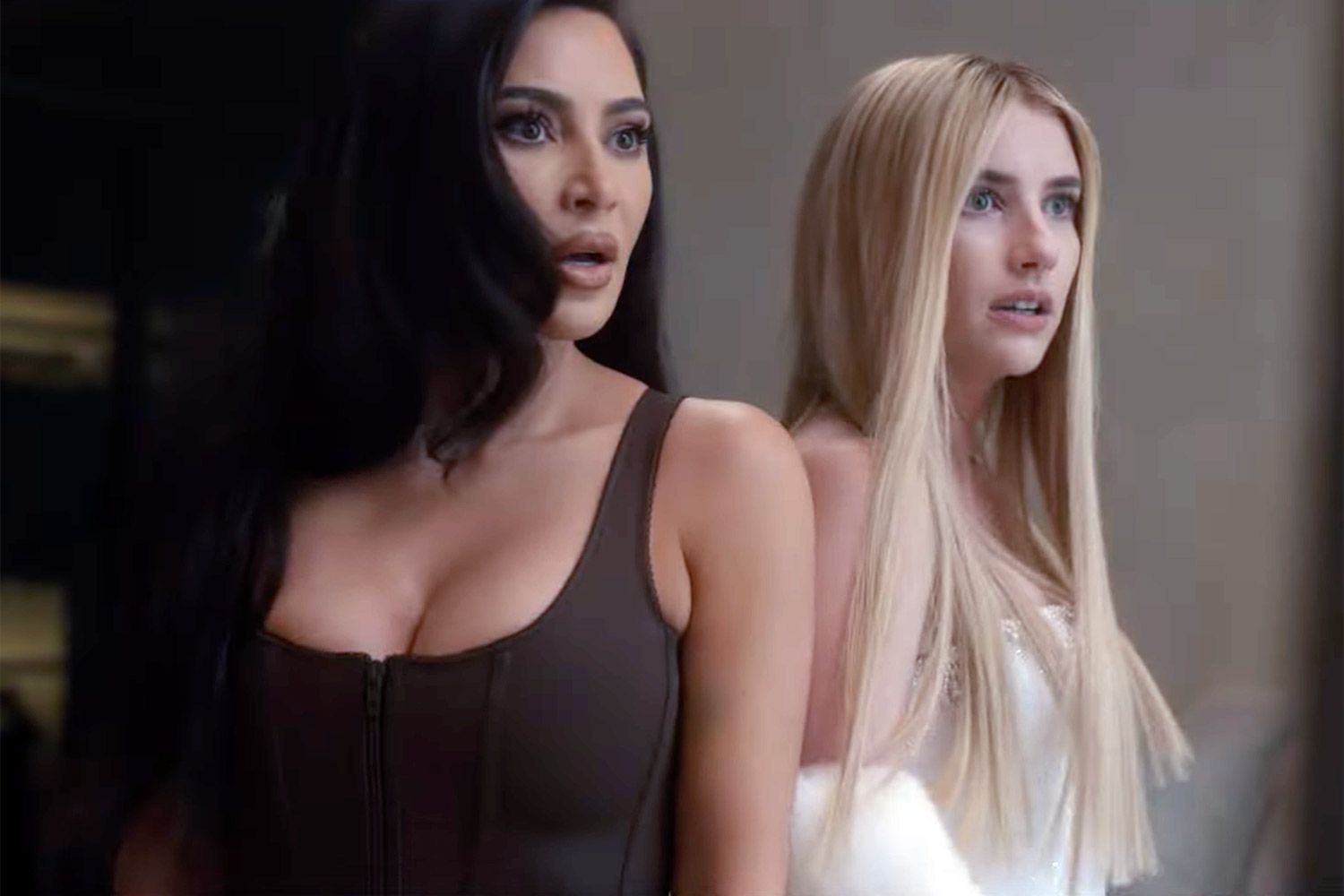 This season is set to unveil a tapestry of intense narratives with Emma Roberts reprising her role, this time as Anna, a starlet nursing Oscar dreams along with a deep desire to embrace motherhood. What spices up this intriguing plot is the introduction of the ubiquitous media personality, Kim Kardashian, embodying the character of Siobhan Walsh, Anna's seemingly avaricious manager.
In the official trailer for season 12, Siobhan, in a potentially ominous forewarning, prods Anna with piercing questions, pushing her to reckon with her deep-seated desires.
"You have a peculiar penchant for turning dreams into nightmares. Do you want an Oscar? Do you want it as much as a baby?" a line that not only accentuates the inner turmoil of the protagonist but perhaps is a window to the high-stakes journey Anna is set to undertake.
Get Ready for the Kim K Experience: When and Where to Watch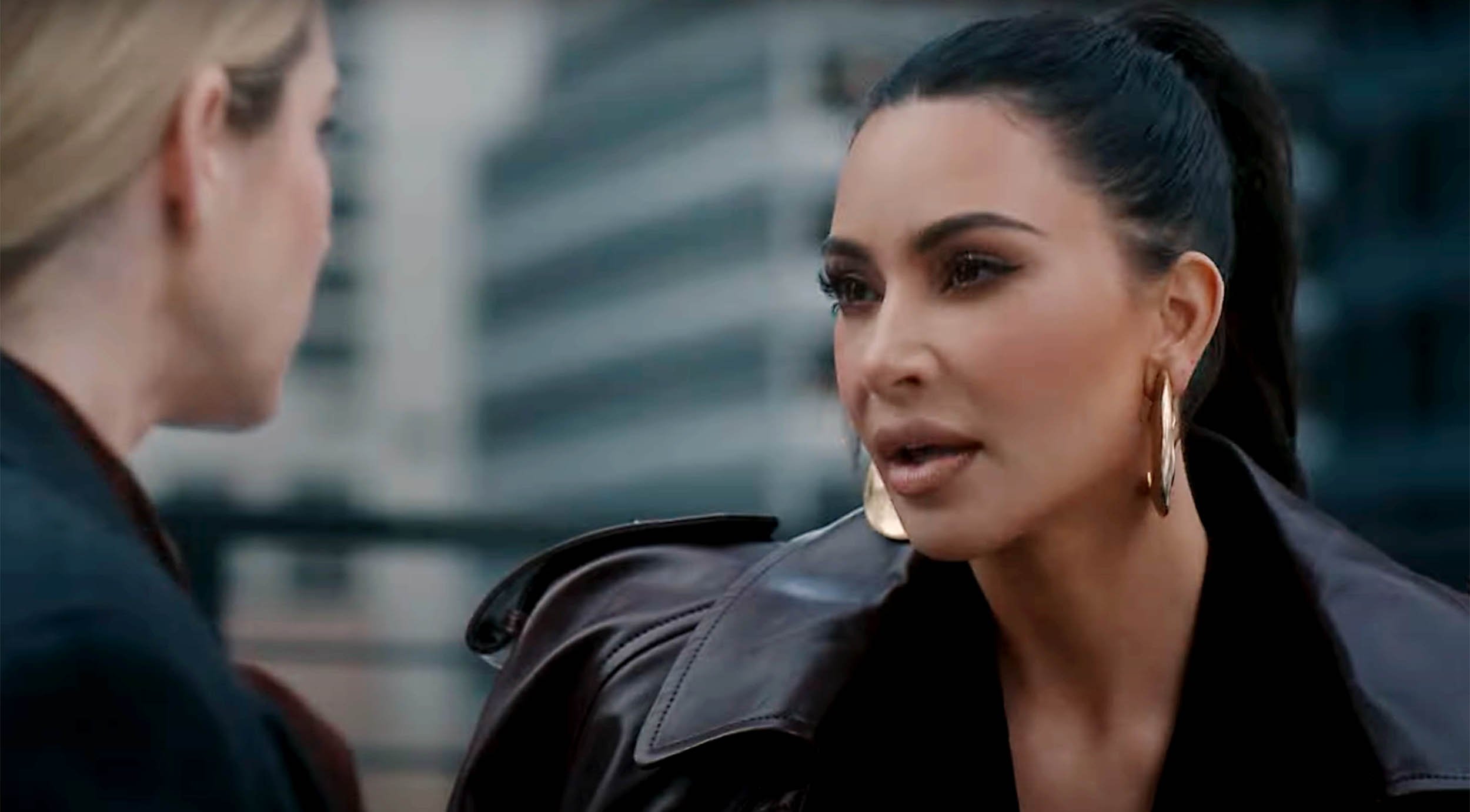 The anticipatory buzz revolving around Kim Kardashian's acting debut has already created ripples in the entertainment circles. The grand premiere, etching Kim Kardashian's dramatic transition from a reality star to an AHS character, is all set to unravel on September 20.
As the calendar inches closer to D-day, here's what you need to know to witness the drama unfold: The fresh episodes will be airing on the FX channel while also streaming on Hulu, bringing the horrifying yet addictive narratives to your screens. Hulu exclusively harbors not just this latest offering but a rich archive of all the previous 11 seasons, offering a golden opportunity for enthusiasts to take a riveting AHS marathon and delve deeper into its mystique.
Tuning into a New Era of American Horror Story
The anticipation is palpable as we inch closer to the grand premiere. A burning question has steadily ignited the minds of avid fans everywhere: Just how will Kim Kardashian adapt to and shine in the unfamiliar terrains of horror fiction? The buzz is widespread, and while many have their predictions, the majority believe it's best to wait and watch. They're eager to see Kim Kardashian transform into Siobhan Walsh, a character unlike any she's portrayed before, before drawing any conclusions.
The world is poised to watch as this prominent media figure slips into the role of a money-driven manager. In this intriguing narrative, she's set to maneuver through the treacherous realms of fame, entangled with her own deep-seated desires. It's a stage primed for a potentially career-defining act, offering Kim Kardashian an opportunity to showcase a new dimension of her acting prowess.
So, as you circle the date on your calendar, ensure you've got your favorite snacks at arm's reach and have claimed the most comfortable spot on your sofa. Get ready to be immersed in the mesmerizing world of American Horror Story: Delicate Part One. It's not just about fresh, gripping tales; it's a voyage where lofty dreams intertwine with nightmarish realities. A maze beckons, inviting viewers to traverse its intricate pathways, and at the helm of this new chapter is none other than Kim Kardashian, guiding us through every twist and turn.