There's plenty to dissect as we dive into the labyrinth of emotions, surprises, and intense drama of How I Met Your Father Season 2. The season finale left audiences with unexpected revelations, intricately woven love plots, and cliffhangers that promise more intrigue in future episodes.
The Quest to Unearth Her Roots: Sophie's Father Unveiled
This season offered a significant breakthrough in Sophie's (Hilary Duff) personal life. Embarking on a quest to find her biological father, self-discovery led her to Nick (Clark Gregg), an unassuming man running his hot dog shop.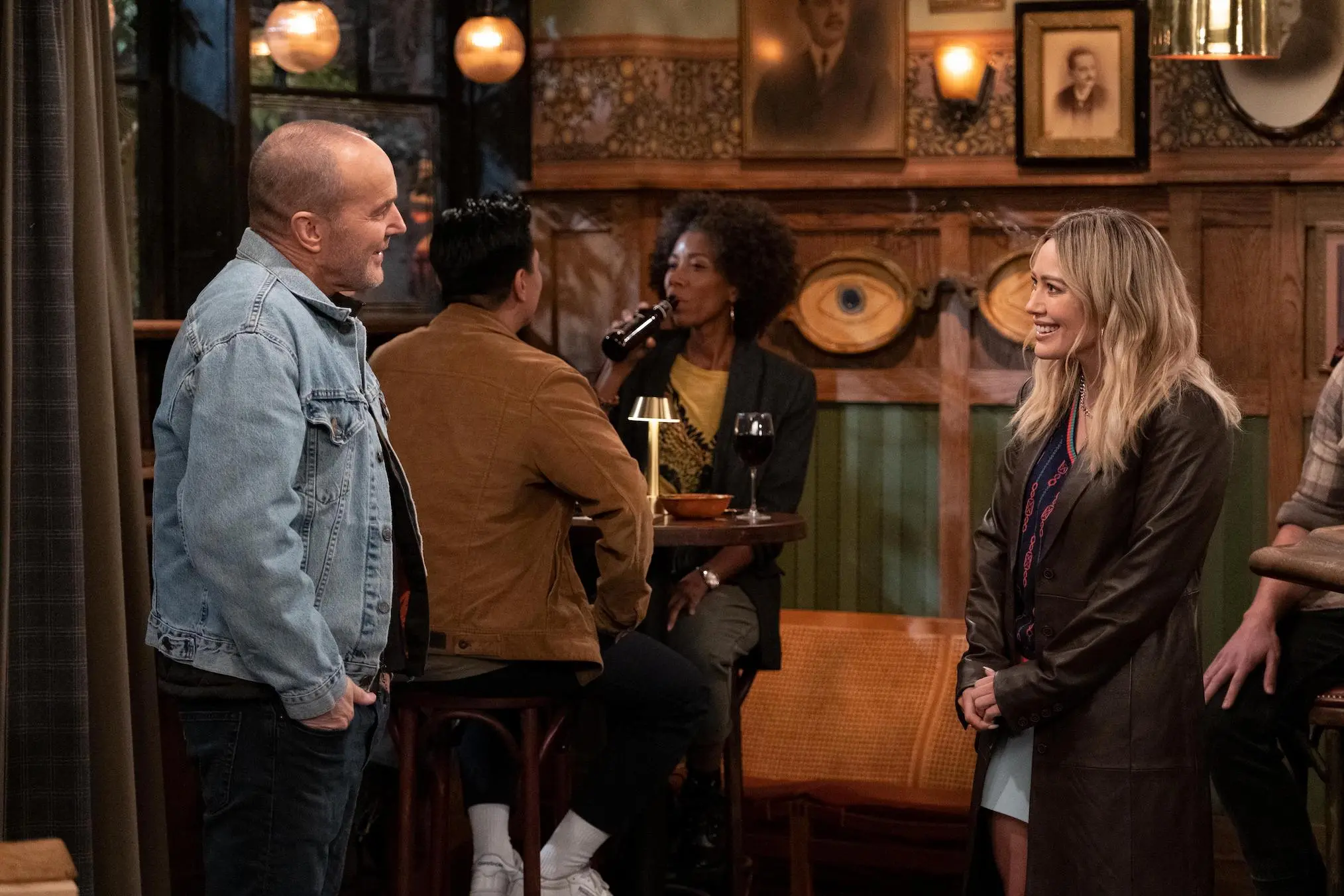 "Nick owns and runs a hot dog shop, so she visits with the gang to scope him out. They put him through a variety of secret tests to make sure he's a good guy and he passes with flying colors."
Nick's unveiling was more than a mere revelation of Sophie's lineage. It was a major turning point, instigating a profound shift in her life, illuminating her identity, and providing much-needed closure.
Into the Labyrinth of Love: Sophie's Romances
Sophie's journey in season 2 was far more than a familial exploration. The arc of her personal life evolved dramatically as she navigated complex emotions, career aspirations, and surprising encounters. The end of her freelancing career signaled a new chapter as she embarked on her new role at Goliath National Bank.
On the romantic front, Sophie's life was a whirlwind of unsteady emotions. Her heart was caught in a tangle between her lingering feelings for Jesse (Christopher Lowell) and her past relationship with Ian (Daniel Augustin).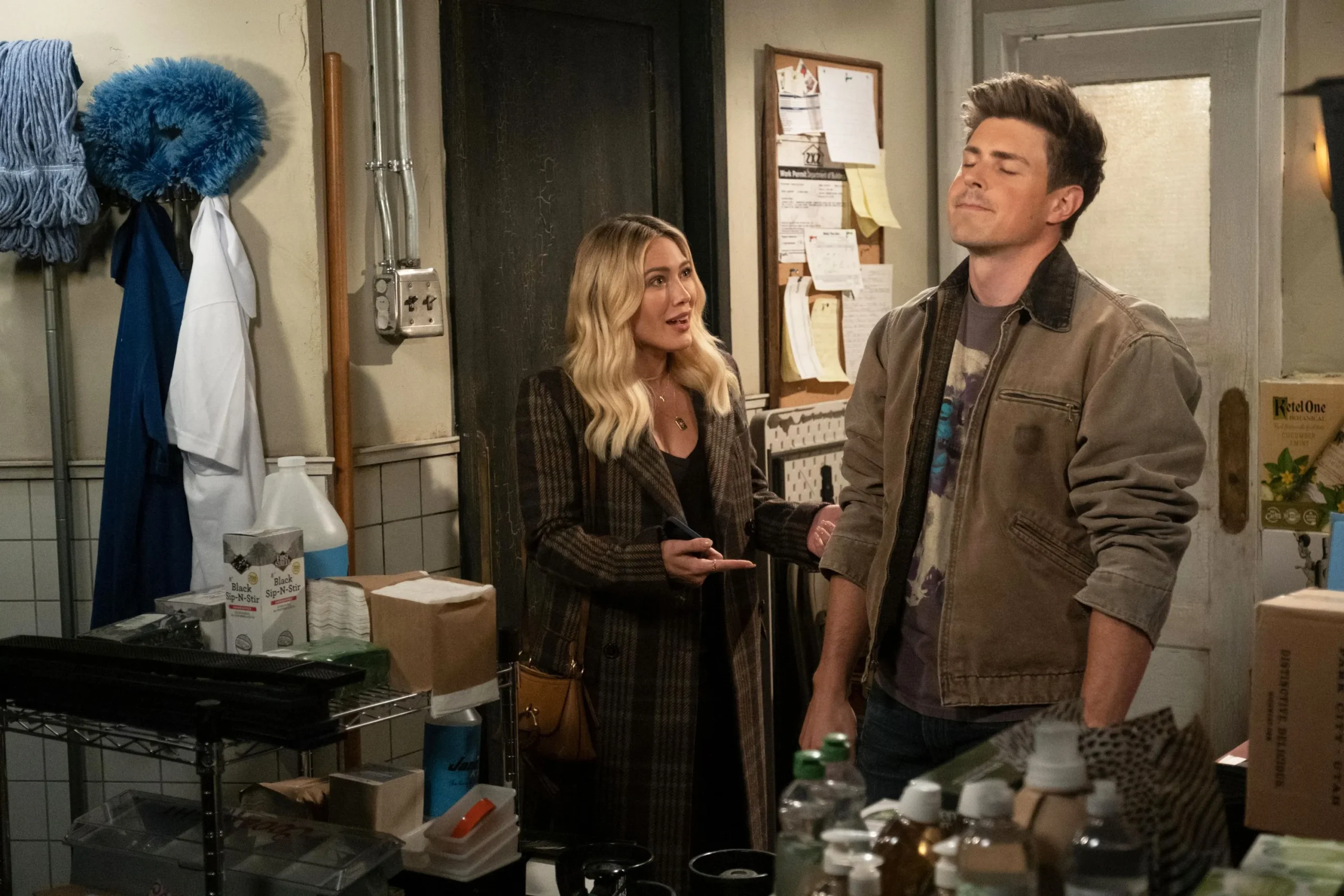 Adding an extra twist to the plot was a delightful cameo by Lance Bass and Joey Fatone from NSYNC, emphasizing the show's knack for blending humor with emotional depth.
Parallel Narratives: The Trials and Tribulations of Supporting Characters
How I Met Your Father brilliantly develops its supporting characters, each with their own captivating narrative. Ellen (Tien Tran) grappled with a heart-wrenching break-up with her girlfriend Rachel (Aby James). On the other hand, Valentina (Francia Raisa) found herself ensnared in the unwanted wedding preparations with the overly keen Swish (Michael Cimino).
"Valentina is caught up in unwanted wedding planning with eager and in love 20-something-year-old kid Swish (Michael Cimino), though she finally manages to break it off."
In another corner of this diverse narrative canvas, Hannah (Ashley Reyes) and Sid (Suraj Sharma) faced their own challenges. Potential infidelity, escalating tensions, and stark revelations amplified the strain of their long-distance marriage.
The Road Less Traveled: Unfolding Dramas and Emotional Tensions
Relationship dynamics are never linear, and How I Met Your Father accurately portrays the ups and downs, complexities, and occasional hilarity of human connections. Sophie, for instance, goes through a comedic yet heartfelt arc, jumping to conclusions about Jesse's new girlfriend Parker (Meaghan Rath) before learning of Parker's selfless motives.
"Sophie accuses Jesse's new girlfriend Parker (Meaghan Rath) of being everything from a drug dealer to a criminal. But it turns out she abruptly moved to town to help her sick mother, which also explains the pills in someone else's name in her purse."
Even in the face of embarrassment and a growing distance from Jesse, Sophie clings to the hope of love. Her passionate reunion with Jesse amidst a hurricane presents a cinematic backdrop that adds another unforgettable chapter to their tumultuous love story.
Left Hanging: The Cliffhangers and Questions Unanswered
Just as we start to make sense of the emotional chaos, the season finale introduces a set of cliffhangers and questions that leave the future uncertain. Are Hannah and Sid's marriage nearing its end? And the million-dollar question – who is the father of Sophie's son?
"The overarching question of How I Met Your Father is still the identity of Sophie's son's father. Even though Jesse is the most logical paternal option, hints and clues suggest that it could be Sid, Ian, Drew, or even someone who hasn't been formally introduced yet."
The show keeps us guessing, adding a layer of mystery that keeps fans captivated and yearning for more. The possibility of Sophie's son's father being a yet-to-be-introduced character adds an extra dose of suspense, keeping audiences on their toes.
What the Future Holds: Love, Reunion, and More
While the identity of Sophie's son's father remains the central mystery, the season finale offers a heartwarming revelation about Valentina's future. Hints of a potential reunion with Charlie (Tom Ainsley) and their future family come as a delightful surprise. But as How I Met Your Father is yet to be renewed for a third season, the suspense and anticipation continue to build.
Season 2 of How I Met Your Father was a riveting journey full of unexpected turns, heart-touching moments, and an impressive depth of character development. Each character's journey intertwined to form a complex narrative web that hooked viewers and left them wanting more. With its engaging storytelling and the compelling mystery of Sophie's son's father, the show expertly portrays the unpredictable nature of love and life.
As we await further revelations, one thing is sure – How I Met Your Father will continue to enchant us with its captivating blend of humor, drama, and emotion.