To become loyal, a person does not need money. It's because loyalty is something that comes from within. And correct us if we are wrong but not everyone is courageous enough to have it. 
But the lady we are going to tell you about today will win your heart with her loyalty and selflessness. She is a 65-year-old homeless woman on the streets of Tijuana, Mexico. Since the life of the streets can be pretty challenging, she hides in a black plastic bag during harsh weather. 
Her name is Luz Maria Olmedo Beltran, known as "Chole," and she is living on the streets with her six dogs for 8 years. The pictures of this lady with her dogs were captured by Omar Camarillo's lens and it broke everyone's heart. Scroll down to see her with her dogs. 
A 65-year-old homeless woman was spotted in a garbage bag with 6 dogs on the streets of Tijuana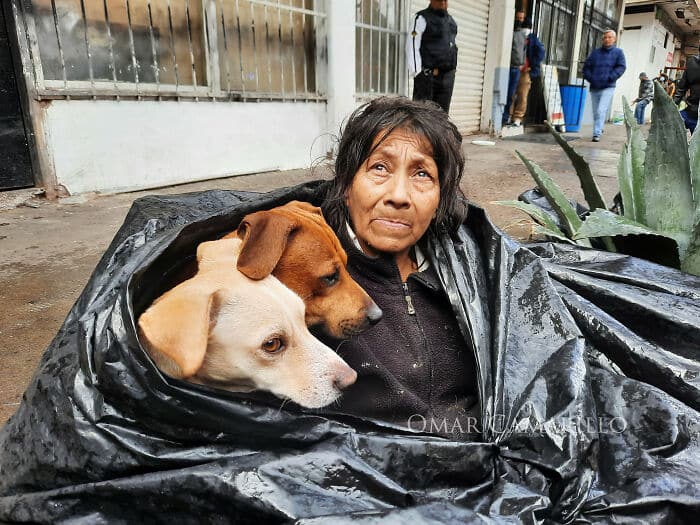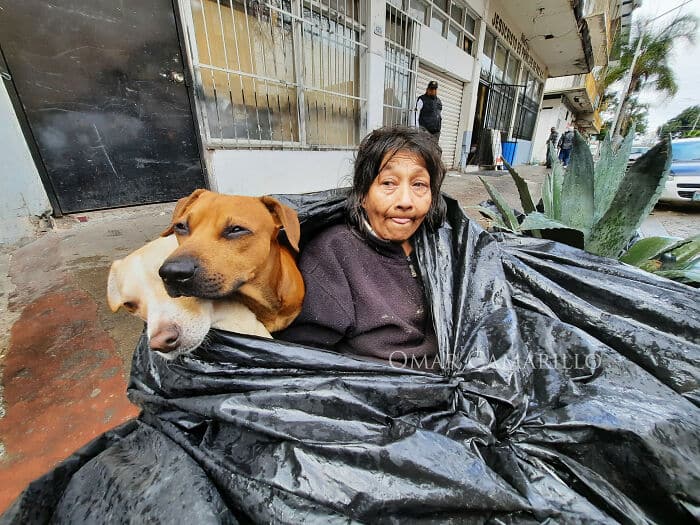 For half an hour, the local police desperately tried to convince "Chole" to go to a shelter, but she refused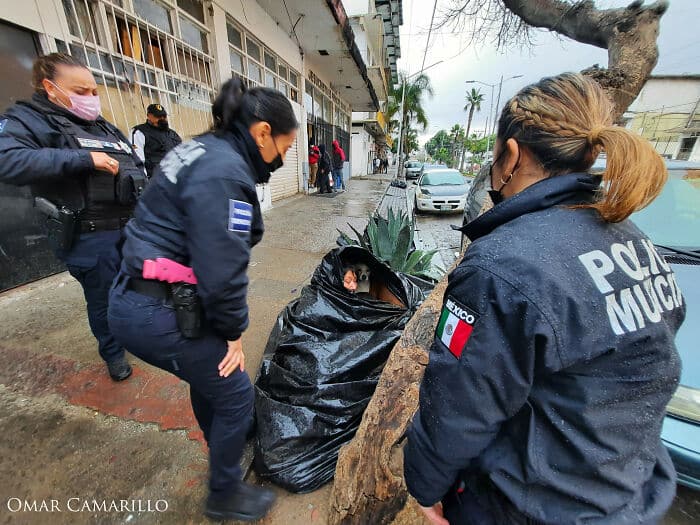 "Chole," who has been living on the streets for 8 years, prefers to stay outside with her dogs because animals are not allowed at the shelter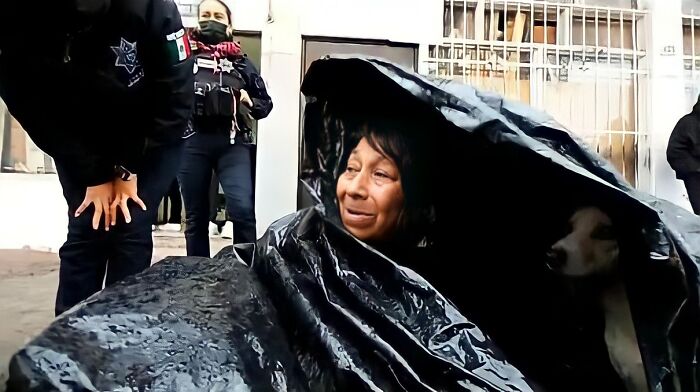 "I don't want to go, I don't need help, I'm fine here," she said to the police.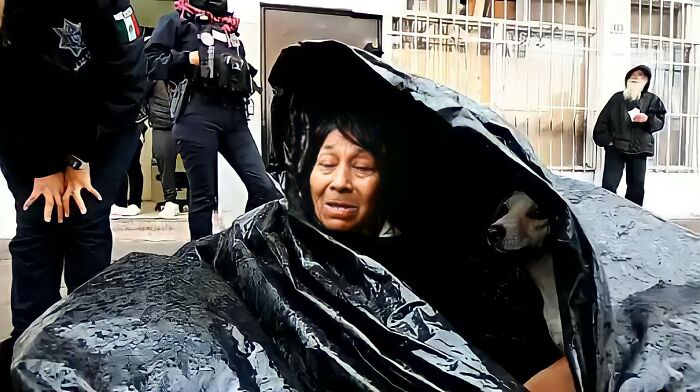 The police couldn't leave her in cold and dangerous conditions and finally managed to convince her to find shelter for the night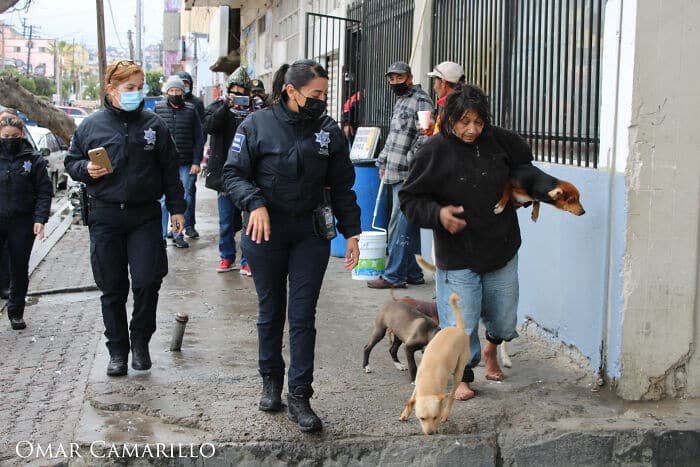 Apparently, "Chole" spent the night at her son's place, but was back on the streets the next day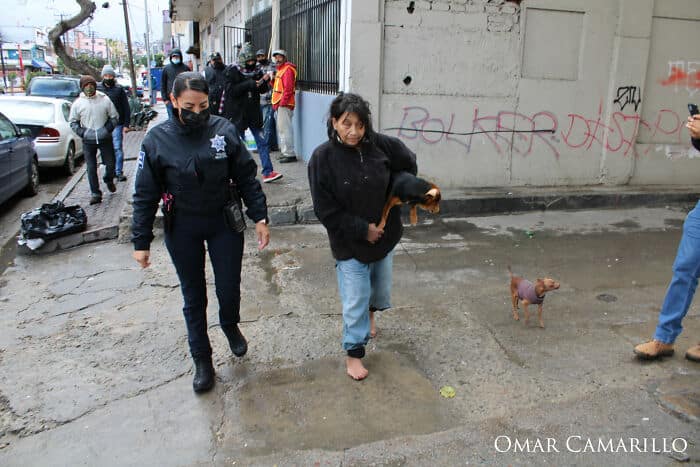 After the heartbreaking story went viral, a kind local woman decided to help "Chole"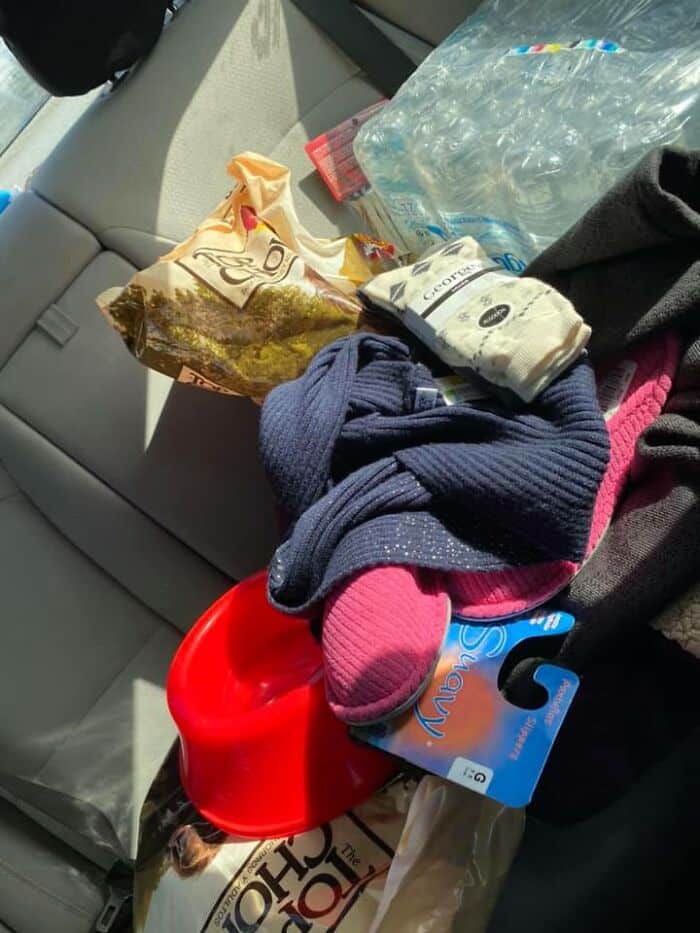 The story got a lot of attention online, but Alejandra was actually the first one to help, and she encourages others to do the same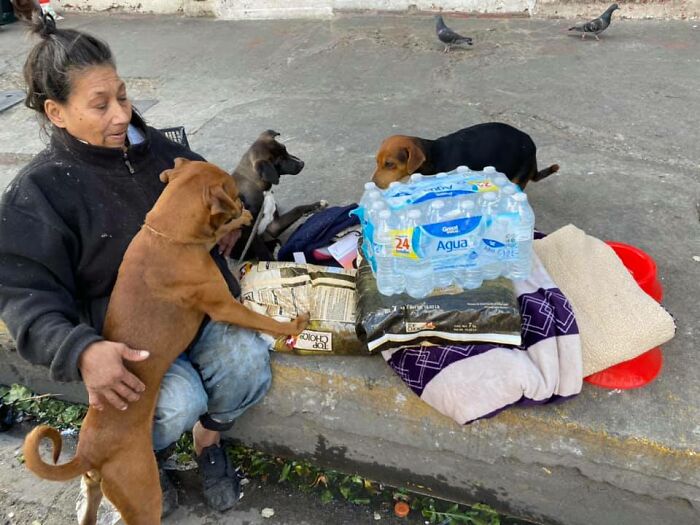 "She said thank you so many times that she made me cry," Alejandra said.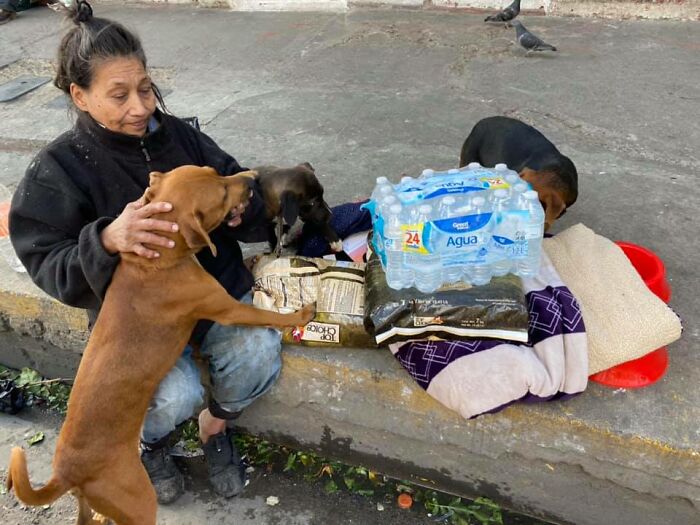 "Chole" now stays at the shelter for 50 pesos a day. It's in a very bad condition, but at least her furry family is together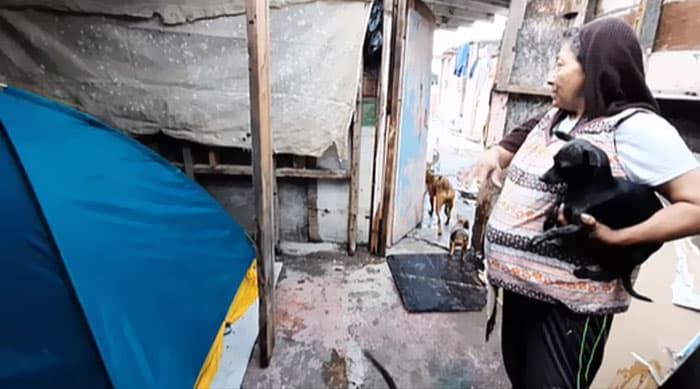 "I was shocked by the conditions in which the woman lives. I was able to realize that 'La Chole' has a great heart because she helps animals despite having many shortcomings," photographer Omar Camarillo told us.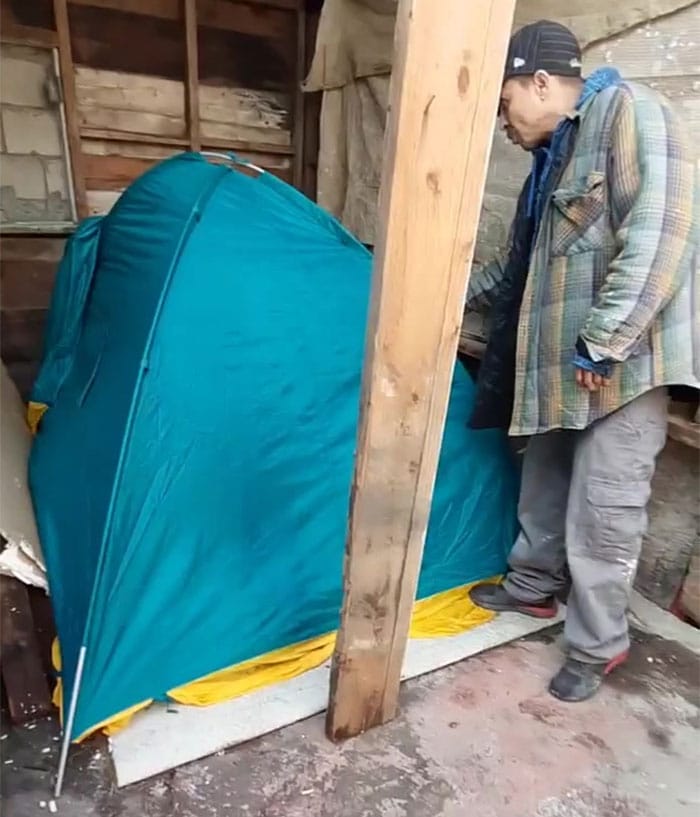 Despite life treating her harshly, "Chole" has a kind heart. And hopes the government donates a place for her so that she can rescue even more dogs