There's a lot of stuff lying beneath a parking lot that has a good story to it. Hidden under the concrete slabs and garages, the historical artifacts will blow your mind. Scroll down to get surprised.
Countless Artifacts Are Hidden Under Colonial Williamsburg, VA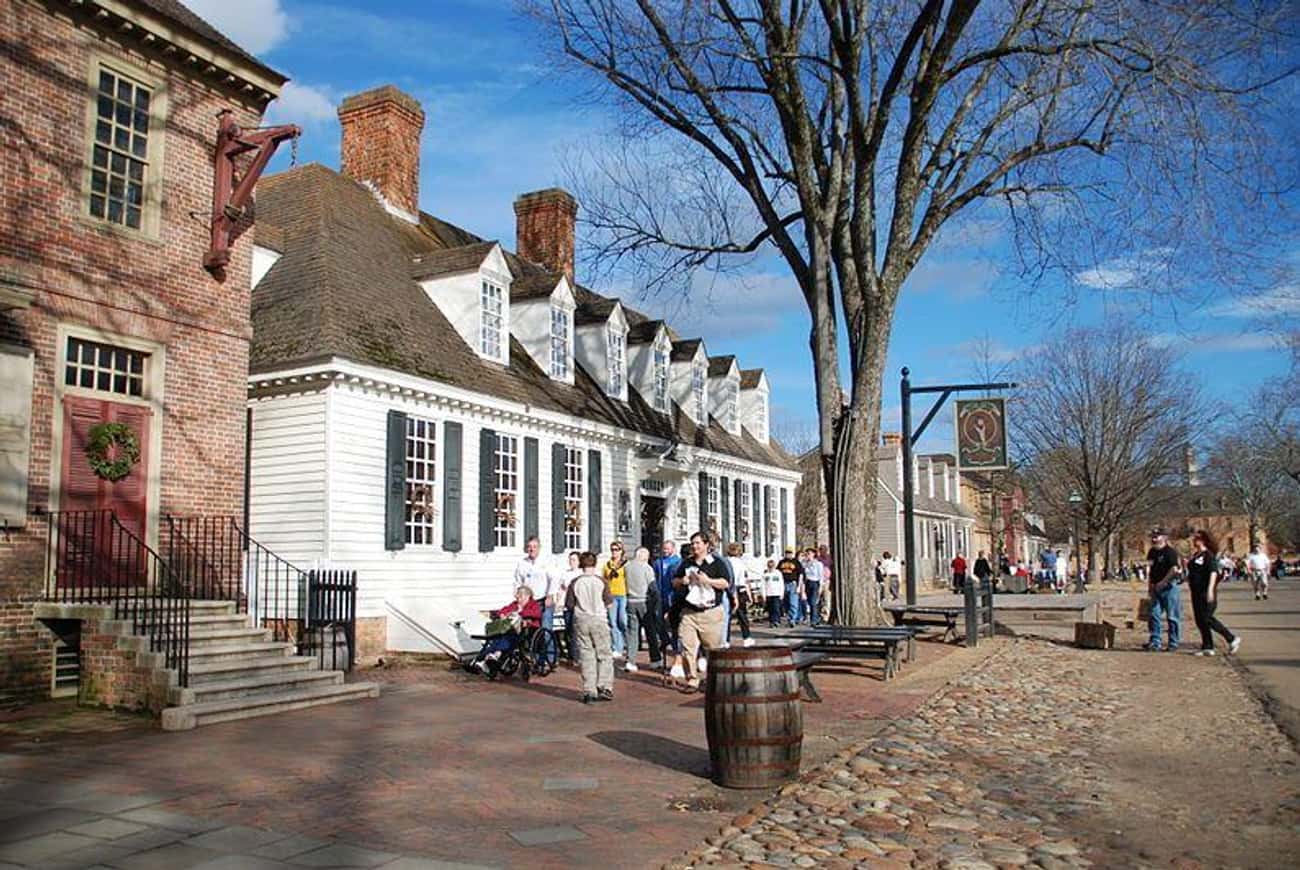 Colonial Williamsburg, VA, is a living history museum where visitors can experience life as it was in the 1700s. Archaeologists wondered what they might find hidden under the ground in Williamsburg, and began a dig in 1998.
Numerous small artifacts were found, including wine bottle glass, stoneware, and nails. However, since part of the land belongs to the National Park Service and they did not want to destroy their parking lots, the entire area was not examined. Archaeologists found enough evidence for them to believe there may be much more hidden below the parking lots and visitor's center of Colonial Williamsburg.
Custom Wine Bottle Labels Turned Up In Boston, MA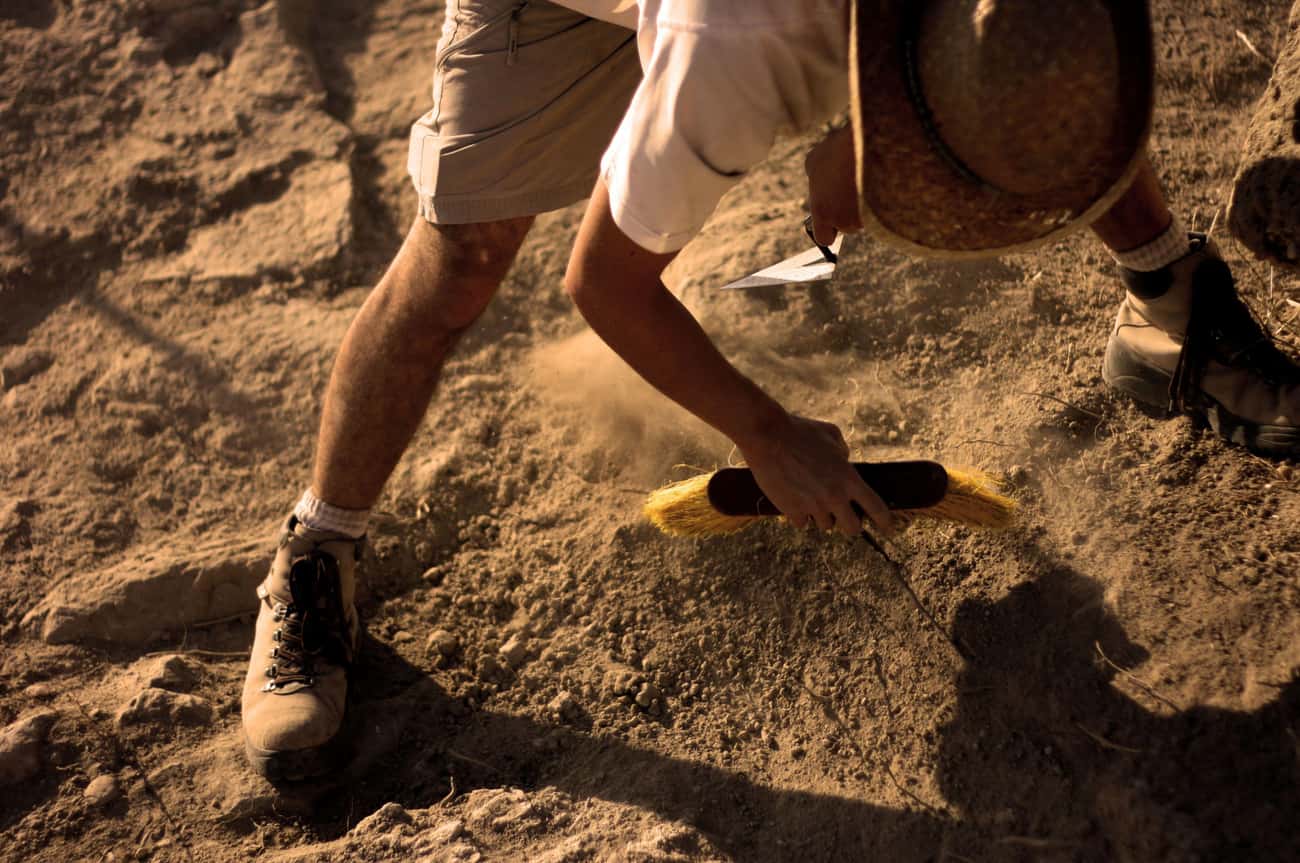 A large-scale tunnel project in 1992 in Boston, MA, led archaeologists to a parking lot under an expressway. There, they expected to find artifacts from a family who lived at the location but instead found artifacts from John Carnes, a respected pewterer who also had owned the property at one point. Archaeologists were surprised when their dig turned up several custom wine bottle seals clearly marked with his name.
Carnes was once one of the wealthiest men in New England, as he ran a very profitable business. His pewter goods are exceedingly rare, with only two known pieces remaining in existence.
Items From The 1800s Were Discovered In Indianapolis, IN
Before the construction of a new transit center demolished a parking lot in Indianapolis, IN, the local government commissioned a study in 2015 to see what might be found under the pavement. According to historians, the area had once contained several buildings, including a restaurant, livery, and shops.
The archaeological dig turned up a treasure trove of various artifacts, many dating as far back as 1800. Included were safes, elevator parts, smoking pipes, coins, and bottles.
Artifacts From The Gold Rush Were Unearthed In San Francisco, CA
A 2011 dig under a San Francisco, CA, parking lot excited archaeologists greatly, as they kept discovering new treasure the deeper they dug. Tableware made in Philadelphia, liquor bottles, and serving platters were found at around 11 to 12 feet below the surface. But further down, they discovered items dating back to California's Gold Rush, such as pieces of tent.
"We got down to just immediately after the Gold Rush, like 1850 and maybe even late 1840s," noted lead archaeologist Heather Price. She also pointed out that the area was a working class section of town, and the variety of artifacts from all over the country demonstrated just how many people traveled to California at the time to seek their fortunes.
The Navy Steamship Zavala Was Found In Galveston, TX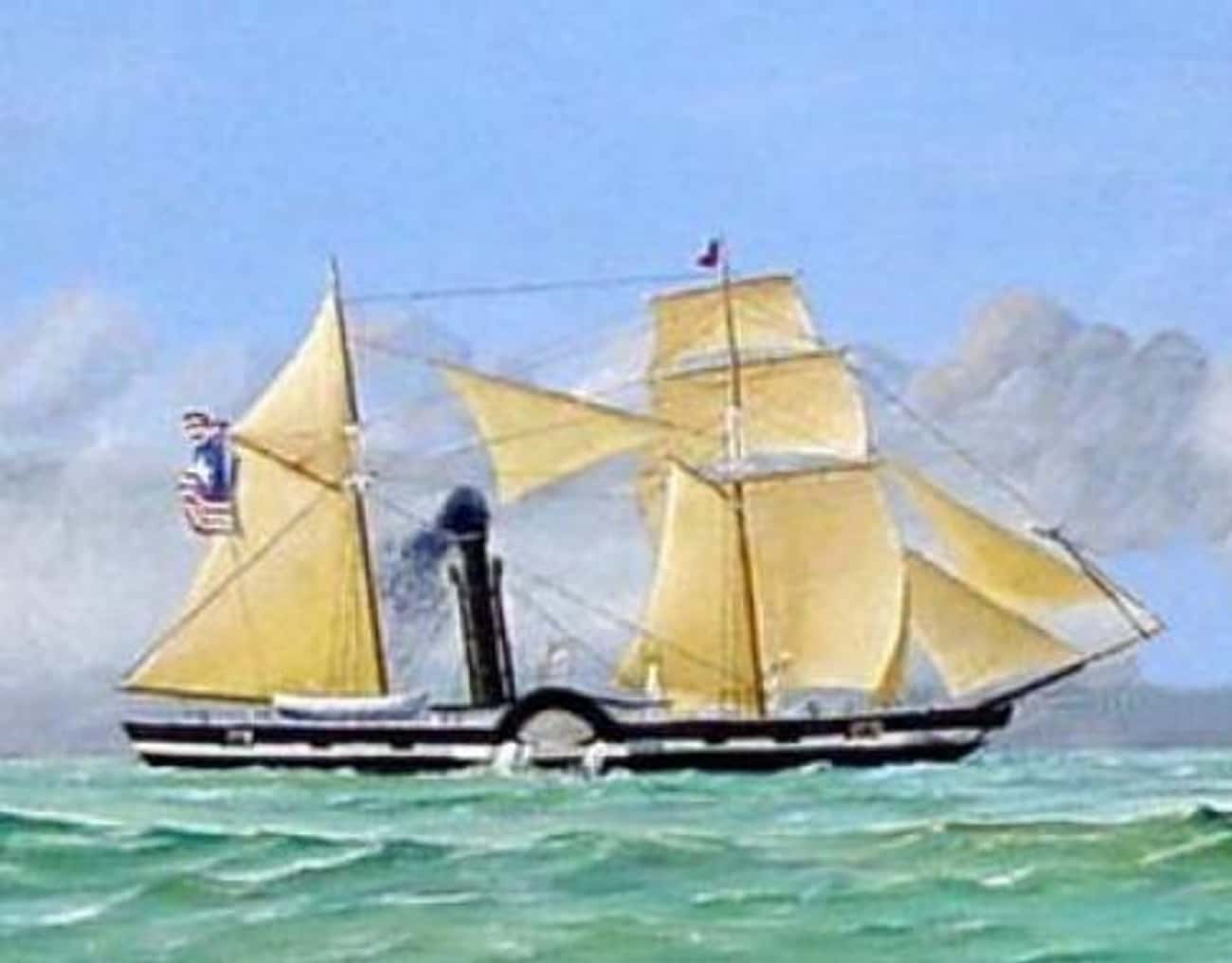 In the 1800s, before it became a state, the Republic of Texas had its own navy. The steamship Zavala was originally a passenger ship, but it was later purchased by the Texan Navy and used for battle. But the Zavala was badly damaged in a storm, and was run aground at the Port of Galveston and left to deteriorate.
In 1986, novelist and underwater adventurer Clive Cussler discovered the ship's hull buried under a wharf parking lot. He wrote about the find in his book, The Sea Hunters.
An Ancient Greek Fortress Was Located In Jerusalem, Israel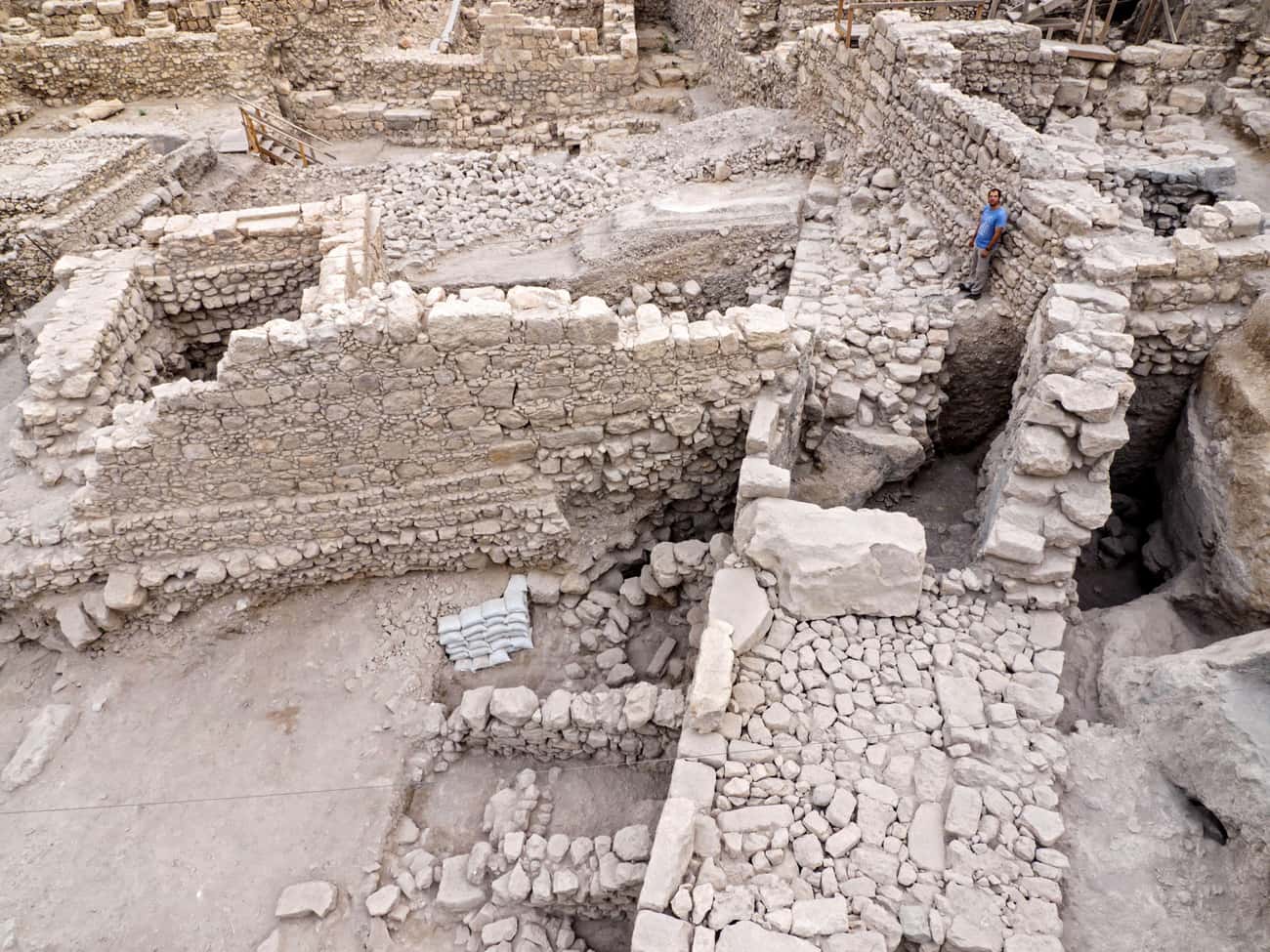 At one point in history, Jerusalem was under the control of Greece. Being the crafty construction artists they were, the Greeks built a fortress called an Acra around the Temple Mount in order to control who could come in and out of the temple.
Until 2015, archaeologists were unsure of the Acra's exact location. Artifacts found beneath a parking lot at Jerusalem Walls National Park have led them to claim the location as the fortress's site. The artifacts discovered include arrows, sling shots, coins, and stones featuring the trident symbol of Antiochus IV Epiphanes, ruler of Greece at the time.
A Viking Parliament Was Found In Dingwall, Scotland
Evidence of a mound believed to be an ancient Viking gathering spot was discovered hidden under a parking lot in Dingwall, Scotland, in 2013. Such establishments – or "Things" – were places where the parliament or governing body could meet.
Archaeologists believe the mound was built at the request of a Viking known as Thorfinn the Mighty. It is the second such structure to be discovered in the UK. Radio carbon dating places the mound's construction around the 11th century.
A Roman Cemetery Was Discovered in Leicester, England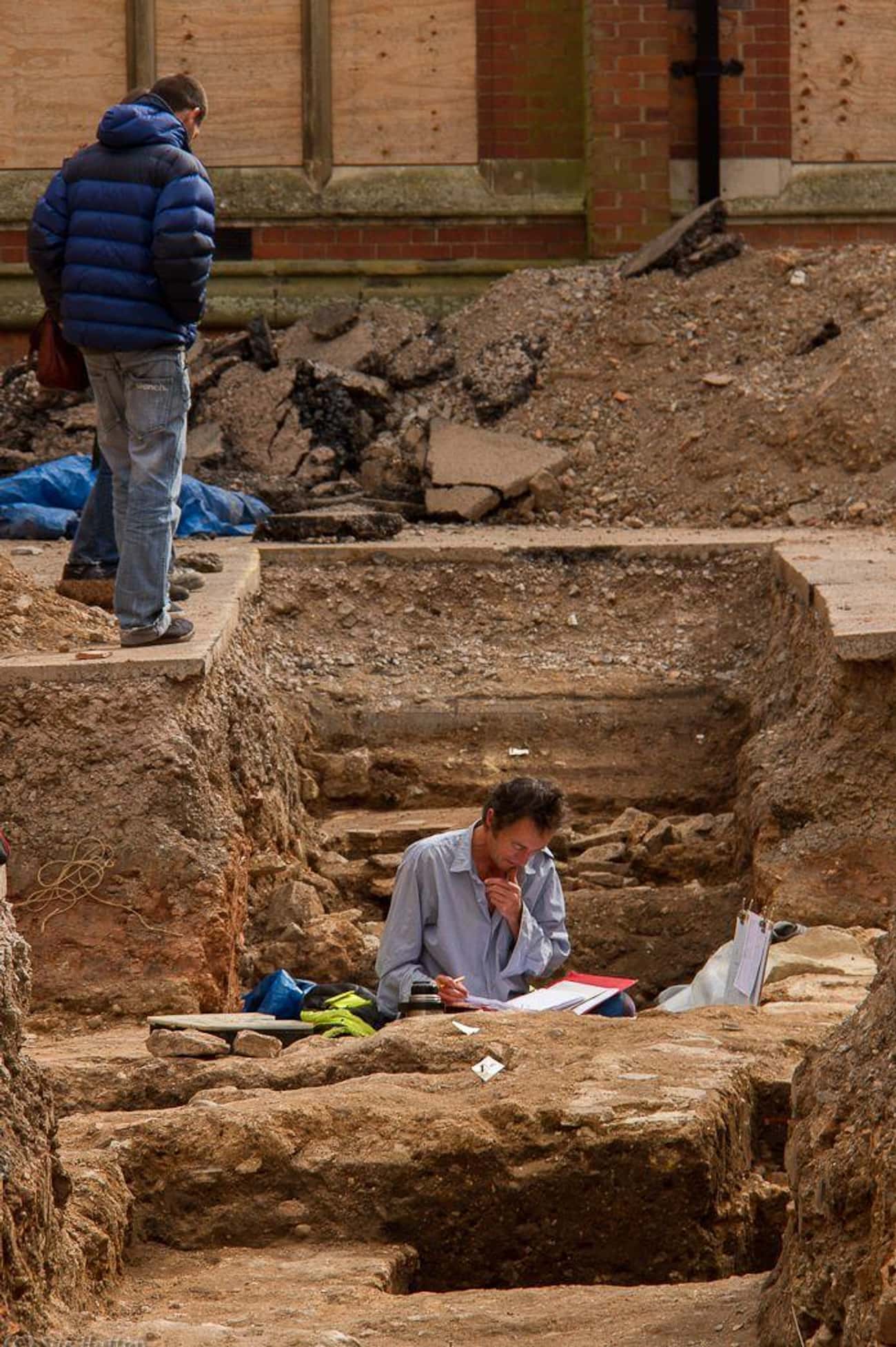 The same team of archaeologists who discovered the remains of Richard III also made another important discovery in 2013. The remains of a Roman cemetery they believe to be about 1,700 years old was found in Leicester, England. Along with 13 different skeletons, the team unearthed many artifacts such as belt buckles and jewelry.
However, the burial site was different than the archaeologists expected. They noticed bodies were buried pointing in different directions, and the skeletons were a mix of ages and genders. They concluded that the section of the cemetery possibly displayed a combination of various burial beliefs.
Henry VIII's Chapel Was Found In London, England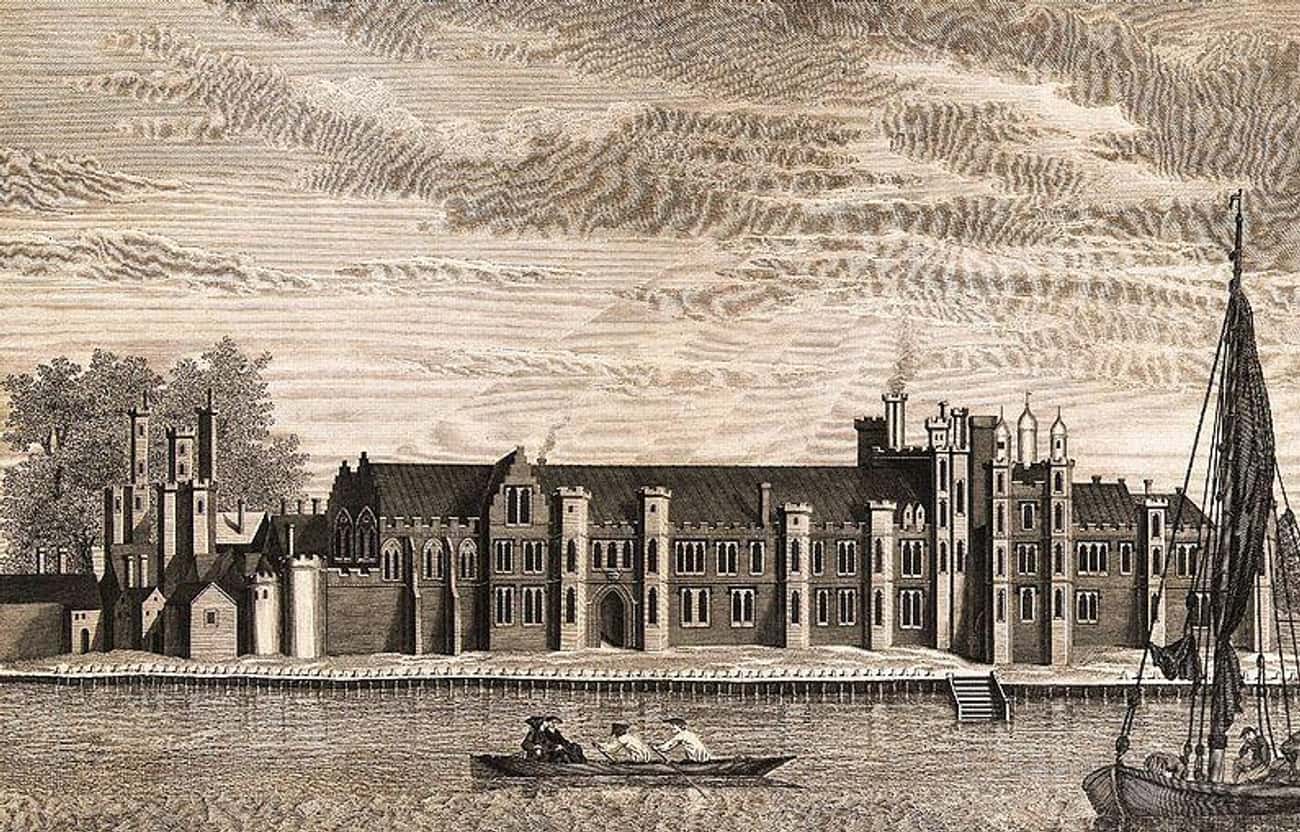 Located on what was originally the grounds of the Palace of Placentia, the royal chapel was believed to be a worshiping spot for Henry VIII as well as other monarchs. The palace was built by Henry VII, but destroyed in 1699 to make way for a hospital. The chapel was believed to have been torn down along with it.
The chapel was lost for 500 years, but unexpectedly rediscovered when construction workers hit brick lying underneath a parking lot in the Greenwich district of London in 2006. Archaeologists carefully excavated and discovered walls, a floor that was once covered in checkerboard tiles, pieces of stained glass, and decorative stonework. Expanding their search, the experts also found a nearby room for storing religious objects and a river frontage.
A Medieval Knight And Monastery Were Dug Up In Edinburgh, Scotland
When a parking lot was dug up in order to build the University of Edinburgh's Edinburgh Centre of Carbon Innovation in 2013, workers made an unusual discovery. A sandstone slab was unearthed, along with a skeleton and an ornate sword. The Calvary cross was carved into the slab, leading historians to believe the body was that of a knight, and the slab was his gravestone. The foundations of the Blackfriars Monastery, founded in 1230 by King Alexander II and destroyed in 1558, were also discovered under the same parking lot.
Archaeologist Ross Murray once attended school a few feet away from the discovery and was amazed at the find, saying, "We used to take breaks between classes just a few feet away in the building's doorway and all that time the grave was lying under the car park."
A month later, archaeologists found what they believe to be the knight's family. Eight skeletons were unearthed, including those of a woman and an infant. Since they were discovered buried behind a wall, it is believed they are related to the knight and were placed together in the family crypt.
Queen Helena's Palace Was Excavated In Jerusalem, Israel
A team of archaeologists using radar to detect objects under the ground found something big under a parking lot in Jerusalem, Israel, in 2007. They got permission to dig up the lot and were pleasantly surprised at what they found: Queen Helena's Palace, a Second Temple structure near Temple Mount. The palace and the Second Temple were destroyed by the Romans in 70 CE.
Archaeologists used coins and pottery found at the site to date the structure. This major find proved the ancient city was bigger than anyone previously thought.
King Richard III Was Discovered In Leicester, England

Richard III, a 15th century King of England and one of the more prominent jerks from history, suddenly made news again in 2012 when his remains were believed to be discovered. Greyfriars, the friary in which he was buried, was thought to be hidden under a parking lot in Leicester, England.
The supposed discovery was so big, archaeologists had to give the press daily updates to appease the interest of the public. They first found the remains of the building, and eventually a skeleton. Its condition seemed to match that of the late King, mostly due to evidence of scoliosis and a battle wound to the head. DNA testing later proved the archaeologists to be correct: it was Richard.