We all have a friend who ruins most of our group pictures. Uh! We hate them so much for doing this. Whether it's their facial expressions, blinking at the wrong moment, or something else which ruins the picture, but it is a real challenge to getting a nice group picture with them. 
Seems like it's not just humans who like ruining a perfect group picture. Just like us, this group of four furry friends, Kikko, Sasha, Momo, and Hina are also struggling to get a nice picture. 
When the rest of the dogs poses perfectly for their owner, Hina, the white Shiba Inu comes up with different expressions to ruin the pictures. Don't believe that? Scroll down and see yourself.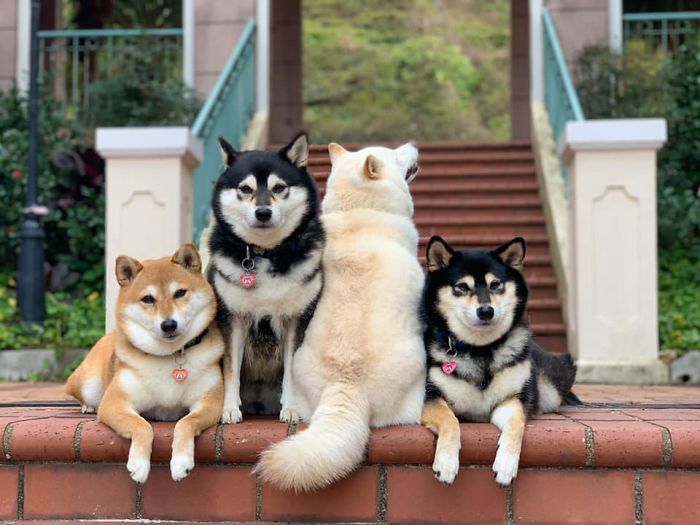 From facing the wrong way to sticking her tongue out, this cheeky pup clearly has no time for perfect group photos.