Just like everyone else, even Amanda Eckstein and her partner Phillip Werner from Indiana decided to hop in the trend of the maternity photoshoot. For the photoshoot, they decided to pose with their horses. But little did they knew that one of their horses, named Buckshot has quite a personality. 
"Who knew when I told THIS horse to smile, he would," the photographer shared on her photos. This cute photobomb 138,000 likes, 323,000 shares, and 30,000 comments. Scroll down to see this amazing photoshoot featuring a beaming guest star!
This Indiana couple decided to celebrate their pregnancy with a special maternity photoshoot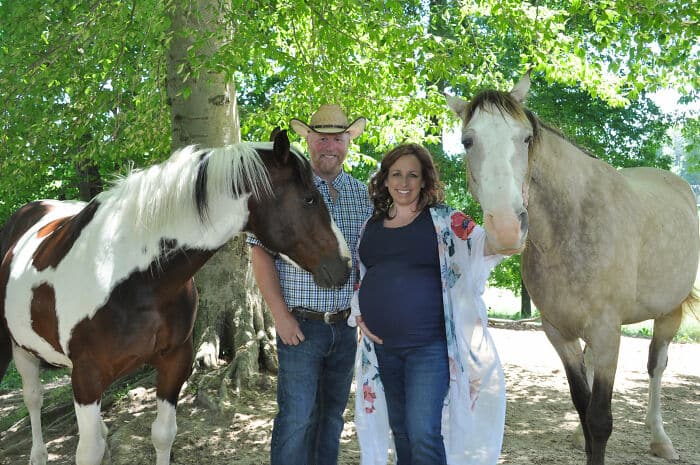 They wanted to capture the last precious waiting moments with their beloved horses by their side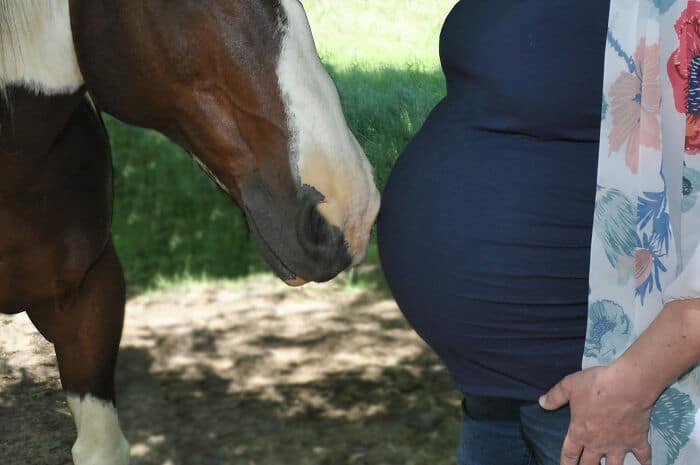 But one of the horses named Buckshot had another idea for the shoot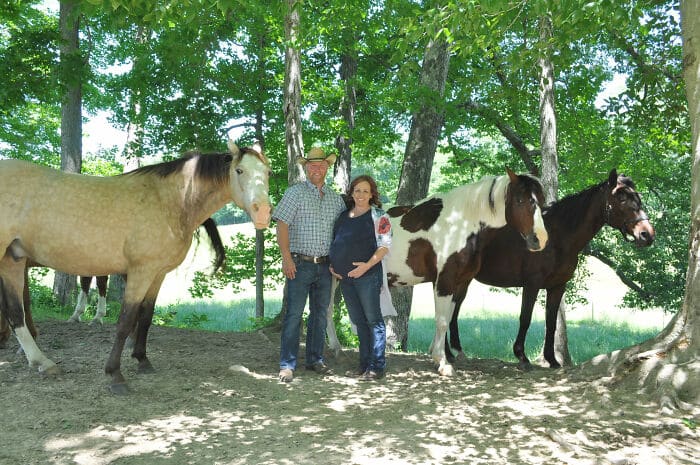 He quickly picked up the joyful mood of the shoot, and when the photographer jokingly asked him to smile—he didn't hesitate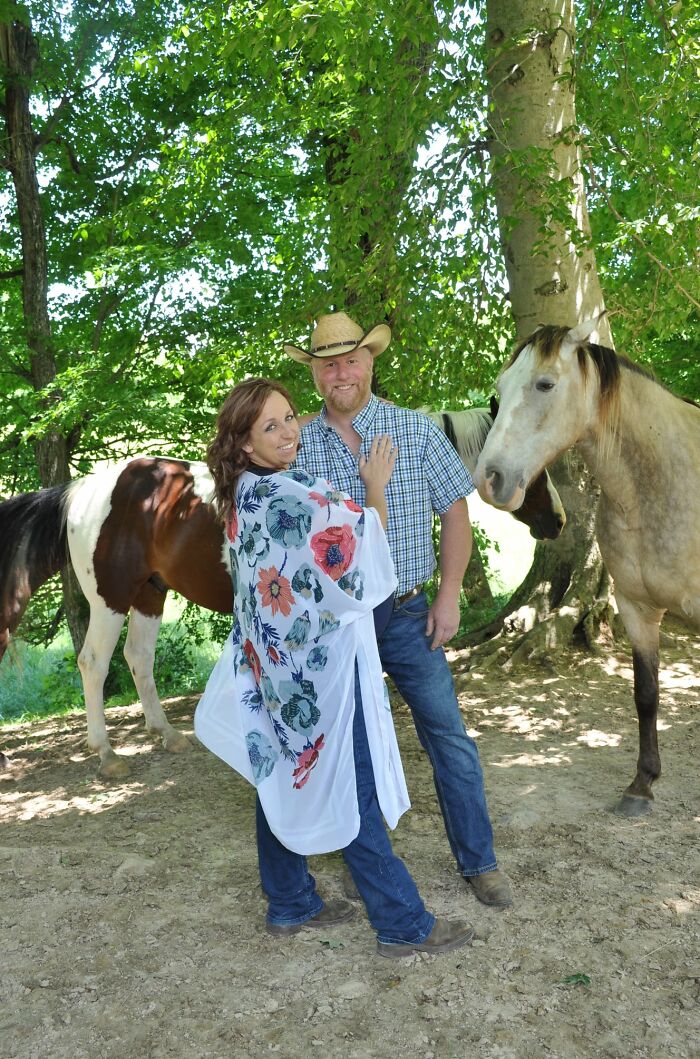 Buckshot started with a small and humble smile but kept carrying on the photobomb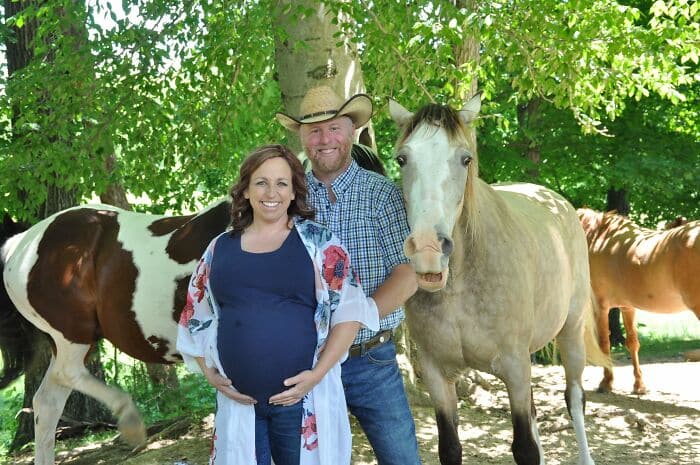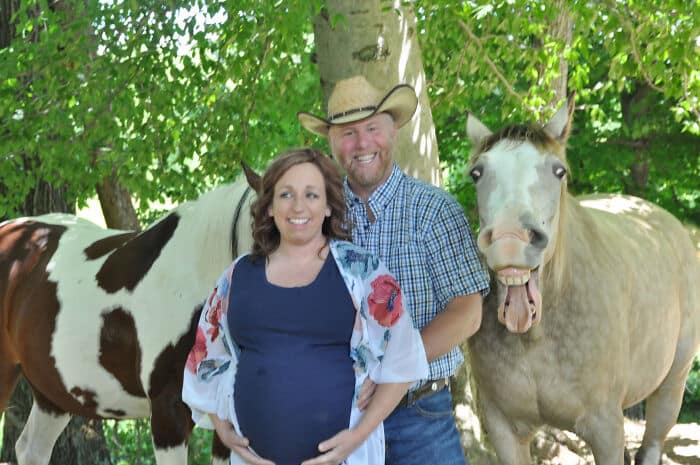 In the end, he stole the show with a wide toothy grin which made him look like he's dying from laughter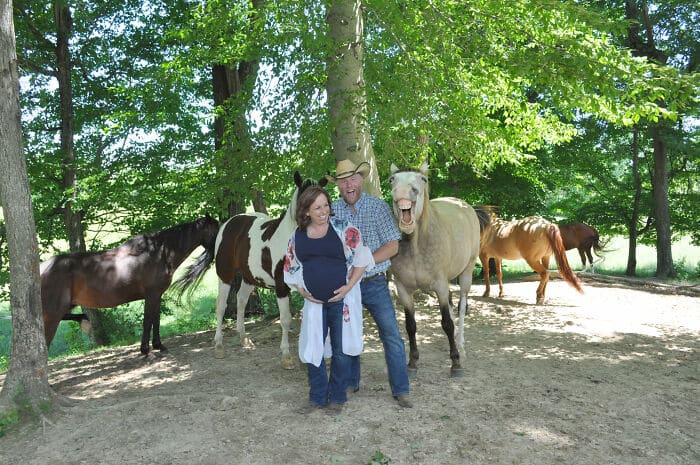 "This photoshoot was so funny! I don't usually take pictures with horses, so I didn't even realize they could smile! The photo brought a lot of joy to people, I love it!" the photographer told us.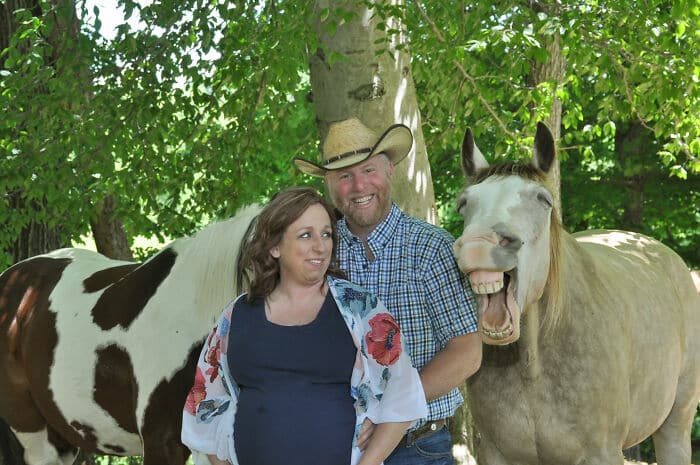 "Buckshot is a ham. He has such a fun personality. He loves attention, which I didn't realize, so we kept feeding off each other (which is probably why Amanda is rolling her eyes in some!). But yes, he did stand still and pose well after that and we got plenty of maternity pictures."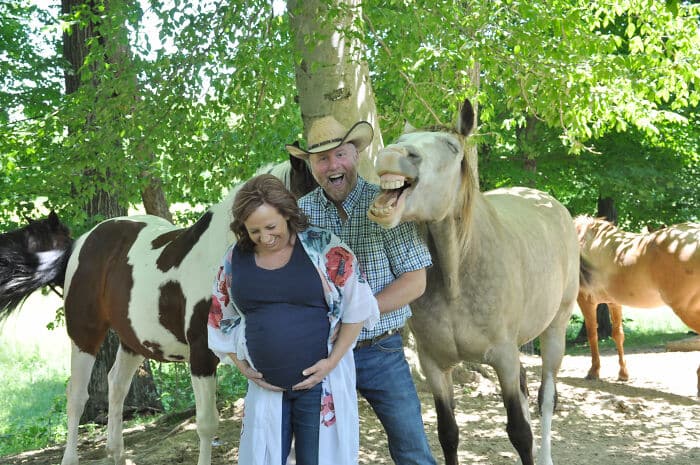 "I definitely did not think they would go viral, I just thought our family and friends would get a good laugh! I was amazed as I watched to a number of views climb. It is wonderful as a photographer to get a viral picture and attention to my site and page! So many likes and followers. I hope to do everyone justice with the newborn pictures!"
The hilarious photos instantly went viral on Facebook cracking people up, here's what they had to say