A dog's life is full of sweet and simple pleasures. Your love and its toys have a big room in its heart. But the obsession a dog has with its dog is a sweet mystery. They mother it, carry the toy around, and get attached to it in their own way.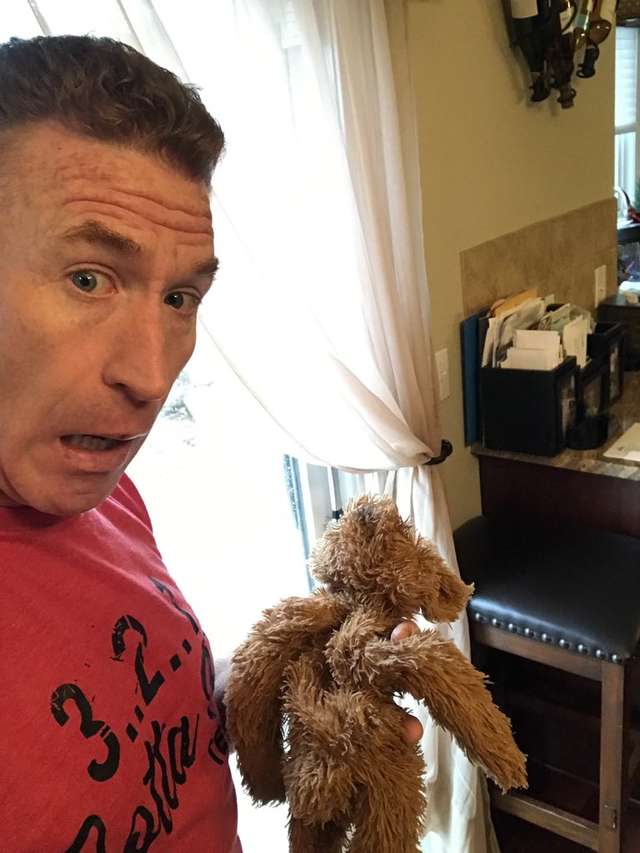 Similarly, Lucky is obsessed with his own little brown bear. The toy is worn out but Lucky loves it the way it is. The brown cub has lost a lot of its stuffing in the past six years but Lucky loves his 'baby' so much.
Accidentally, Lucky left his toy outside after a recent potty break. It wouldn't have been a big deal if a wintry storm wasn't on its way. The toy was sogged in the snow all night and was discovered by Lucky's pawrents the next day.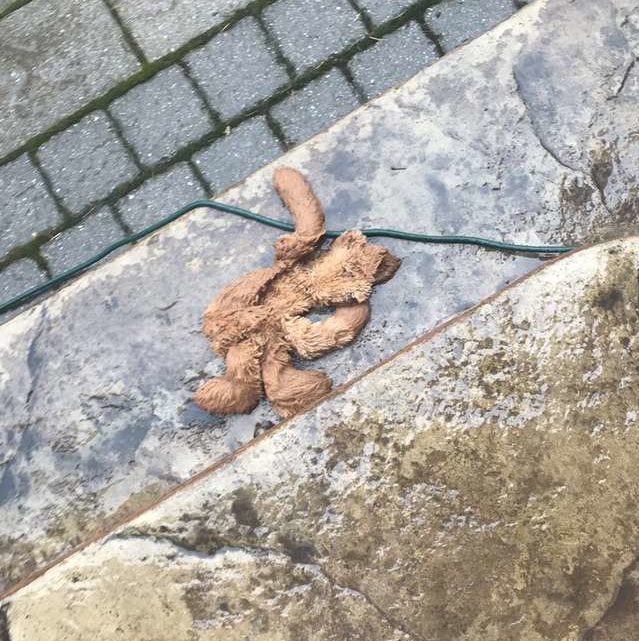 The dog dad messaged his daughter, Michaella Wallace, who is in Pennsylvania for college.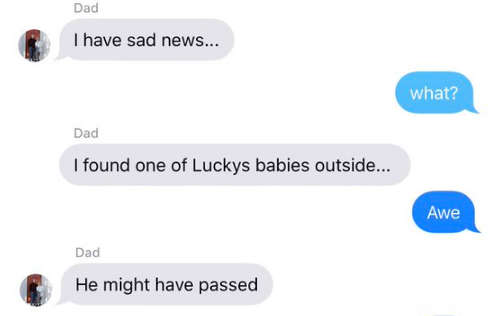 Michaella's dad didn't give up despite the horrid situation. He started to rescue the drenched cub and messaged Michaella a positive update.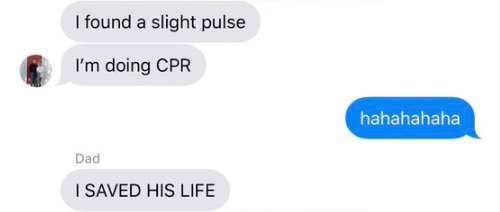 Soon, Lucky's bear was out of danger but still required supportive care. The dog dad appointed himself as the doctor for the day and fitted the patient with a faux IV and medical arm cuff.
Once the toy's condition was stabilized, Lucky and his sister Laci were allowed to have a look at the cub.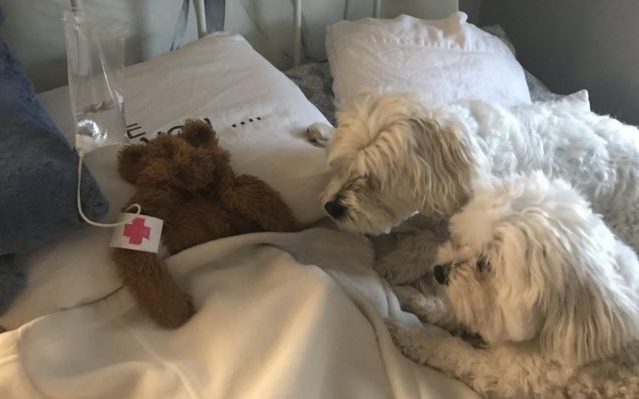 A visit from Lucky and Laci motivated the bear to recover. In no time it made a full recovery and returned to Lucky's paws.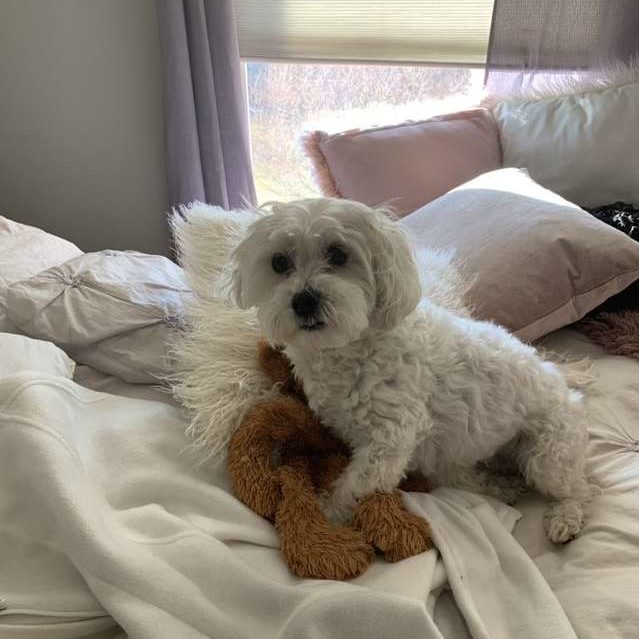 Michaella shared the dramatic accident and its rescue tale on Twitter. Her thread attracted a lot of comments and retweets. No one gets to see such hilarious rescue in their daily life!
Michaella told the Press Association:
My dad's been doing things to make my mom and I laugh my whole life. He always has gone the extra mile to bring a connection between the three of us. His time he gets to spend with us has always been limited due to his work schedule. So he has always tried to make the best of it.
my dogs stuffed animal was left outside and my dad made sure so save him.. pic.twitter.com/ysgViljoxS

— kay (@oohhhkayyy) January 24, 2019
According to Michaella, her dad is always engaged in some type of shenanigans. So she wasn't surprised by the huge response she got on Twitter.