It sometimes feels like people do not understand the whole concept of service dogs. Why are we saying so? It's because there are people who abuse the entire system of service dogs by lying about their dog being a service dog. 
A service dog trainer has seen so many such cases and she decided to tell us about her experience.  "I have been working around dogs thanks to my family since I was very young," Lex told us. "I became a professional dog trainer almost 3 years ago. I now work for a service dog training organization." Her own service dog, Faith, performs a variety of tasks which she lists here: "MEDICAL ALERT – Migraine alert – Panic attack alert GUIDE – Follow a person – Find an exit PSYCHIATRIC – Deep pressure therapy – Tactile stimulation – Self harm disruption – Block (front) – Cover me (back) MOBILITY – Retrieve dropped items."
"There is, and as far as I know, a couple bills have been proposed to congress," Lex told us. "However, it has been deemed that requiring such certification or licencing would be discriminatory and in violation of the ADA. Personally, I believe there needs to be a national certification and registration for LEGITIMATE service dogs trained to assist people with LEGITIMATE disabilities."
Scroll down below to read Lex's explanation.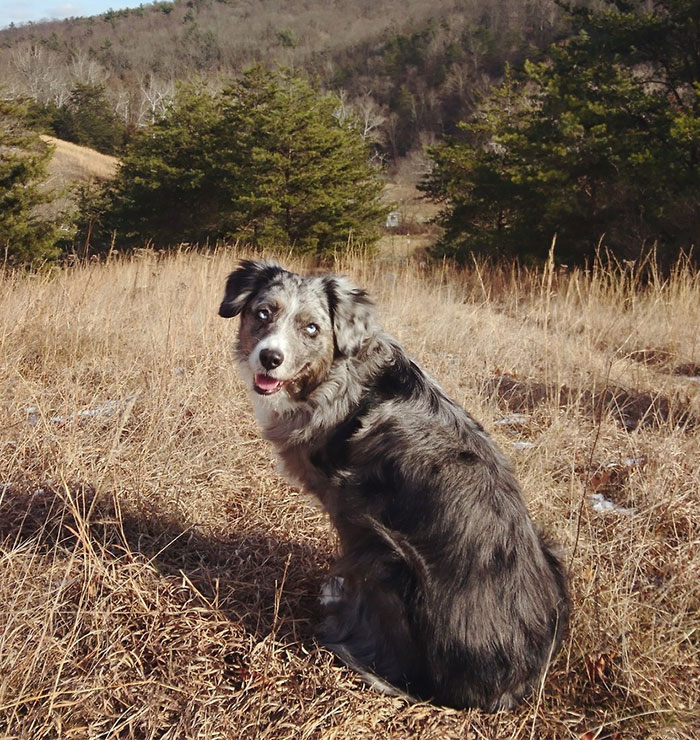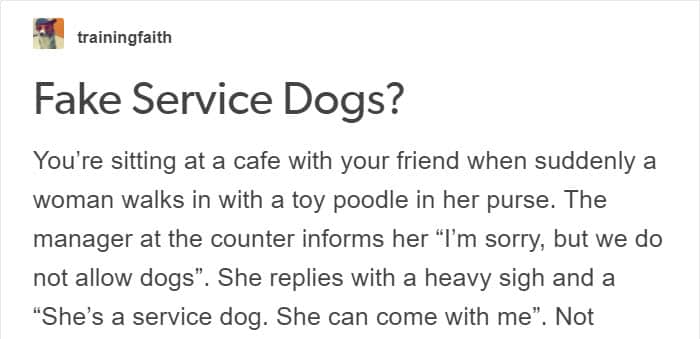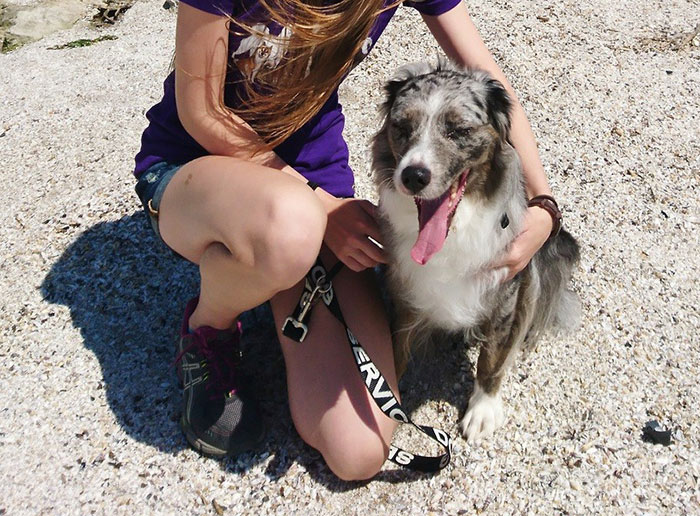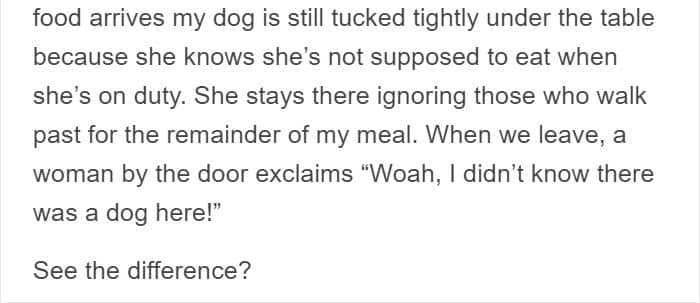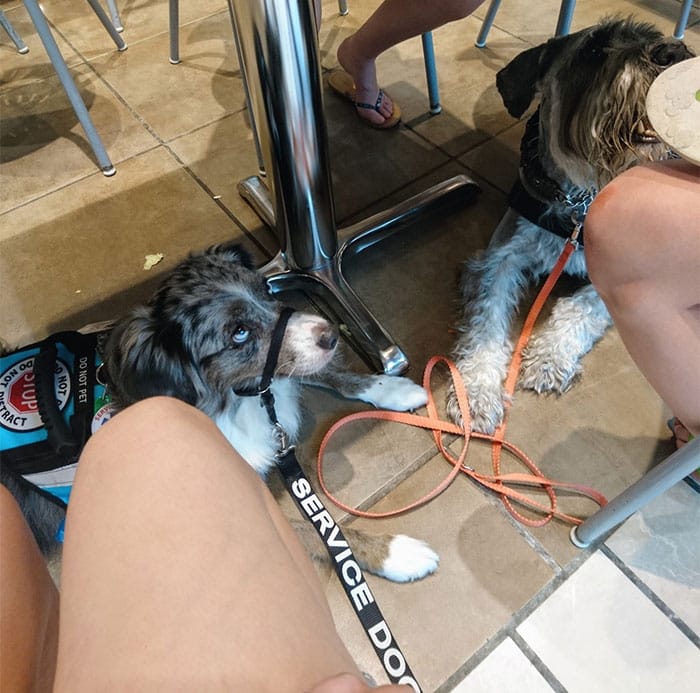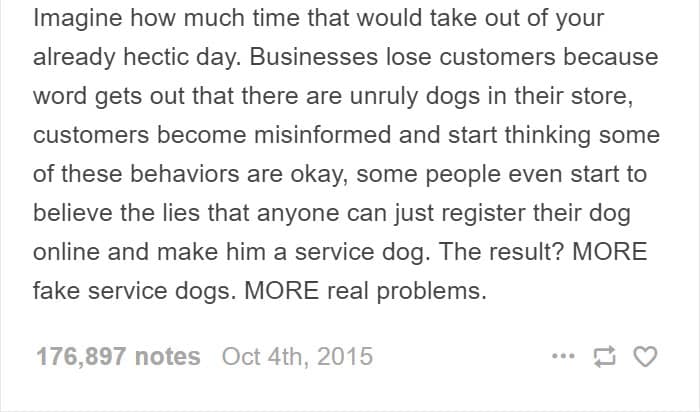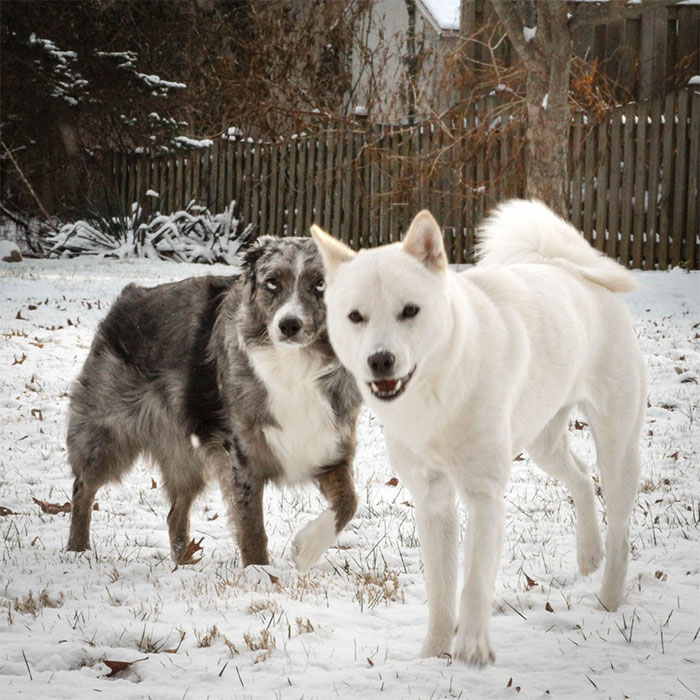 Here's how people reacted to the informative post