Warning: This post might make you cry. 
We have seen a lot of pictures of animals in shelter houses and how their lives get entirely changed once they get a new house. But what about the ones who are never adopted? Or what about the ones who have to spend the golden period of their life in a shelter house? To tell what happens to them, keep reading!
There is a popular photographer named Sophie Gamand who has been volunteering for nearly 9 years at the animal shelters and rescues. As she is a great photographer, she has traveled so many countries to take pictures of dogs so that they can get a loving home. (That's great)
Out of all her projects, there is one in particular, which has grabbed my attention. It's called "Pit Bull Flower Power". In this remarkable project, Gamand tried to show the cute and paw-sitive side of dogs who people think are aggressive and angry. She started this project in 2016 when she visited Calhoun County Humane Society in Anniston, Alabama. In that shelter house, Gamand has clicked pictures of so many cute dogs and hopefully, most of them got adopted. But not Grey. 
Gamand had visited this shelter house again a couple of years ago and Grey was still there. Recently, Emily Covington of Wags of Riches Photography has taken some pictures of Grey. This is a group of volunteers who offer photography services to the pets of shelter houses free of cost. 
When you will see these different pictures you will realize that Grey's eyes and muzzle are turning white, he is getting serious, and all these things are happening at a shelter house.
This is Grey in 2016, two years after he ended up at the Calhoun County Humane Society in Anniston, Alabama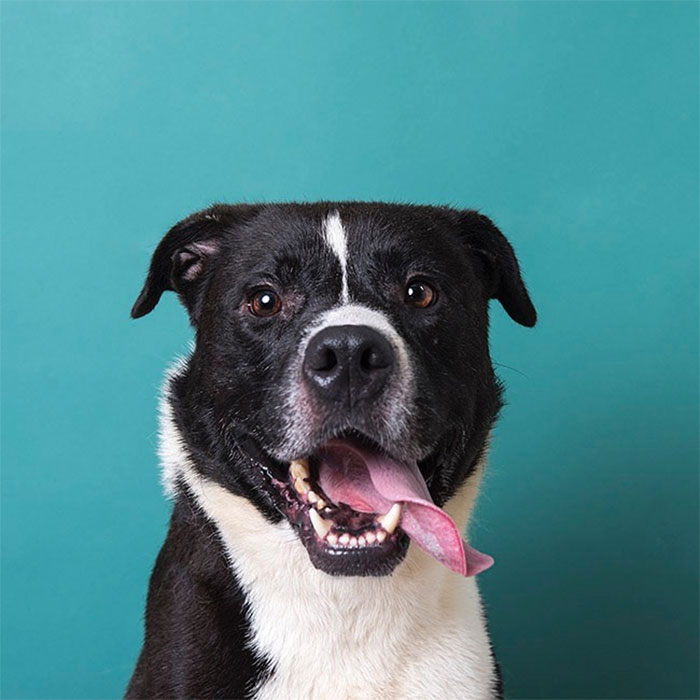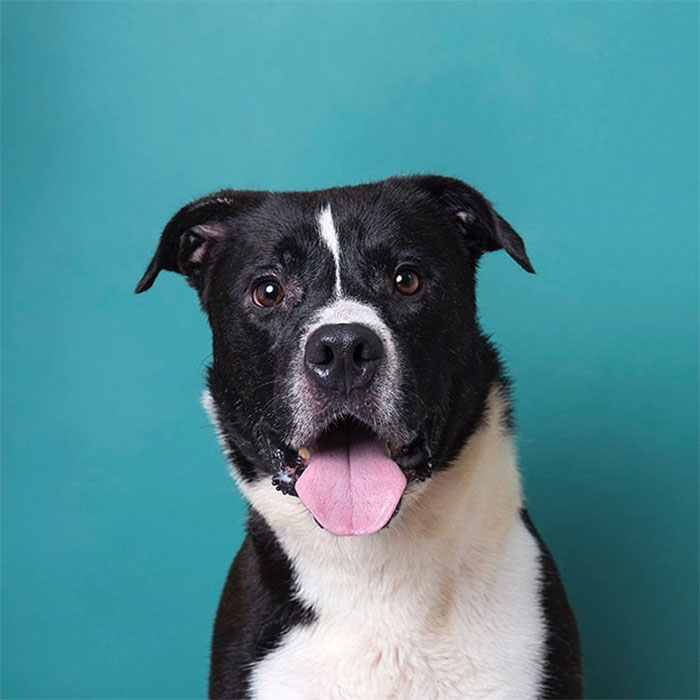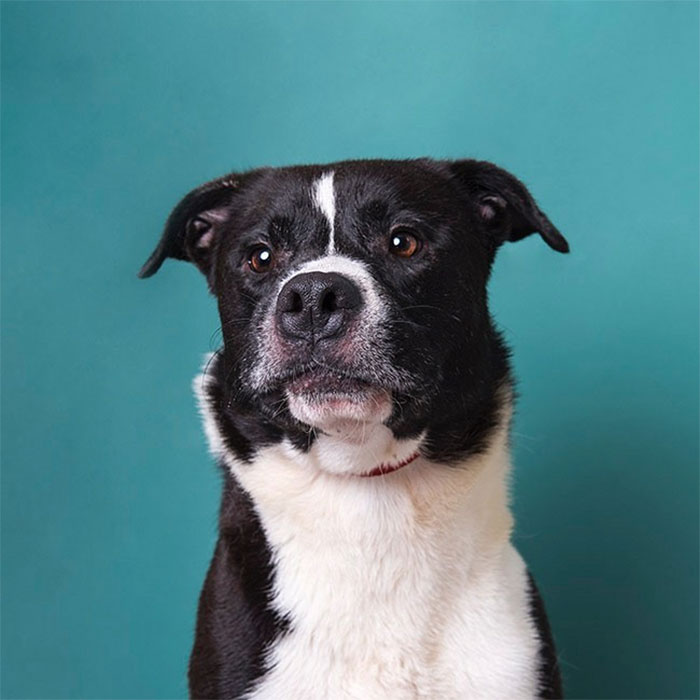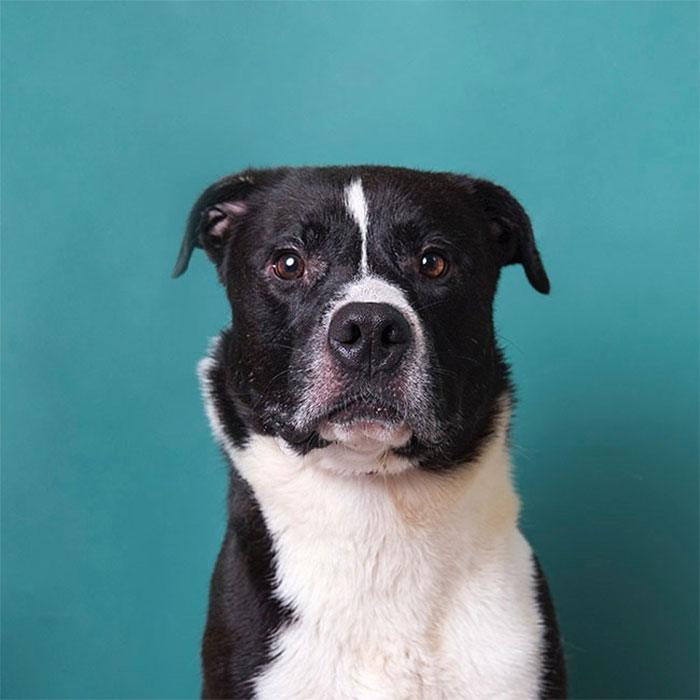 About Grey, we found out that he was a yard dog and happily living with his mom and brother. But sadly, he ended up in the shelter house. Gamand told us that "They had very little life experience."
Unlike Grey, his mom and brother are adopted by a loving family. For example, his brother Perry Carter is renamed as Judge and lives happily with a Chihuahua. But Grey has still not found a home yet. Gamand says that It's sad to see these brothers' paths diverged so dramatically over the years."
This does not mean that Grey is not friendly or has any kind of behavioral issues. "He loves people. He loves treats and takes them gently. He has also learned to play, and how to be a doggie over the years."
"The shelter doesn't see many adopters because of their location. They are in rural Alabama," Gamand explained. "They work really hard at placing their dogs with out-of-state rescues, but often rescues will pick dogs who are easier to place."
The only issue that Grey has is that he doesn't like other dogs. "He can't have dog friends. He can walk past them OK, but face-to-face interaction has been an issue for him. So he needs to be the only pet at home, and probably won't be able to have dog friends. That limits the pool of adopters even more. And so the years went by, and other — more adoptable — dogs took his place over and over again. That's the sad reality for dogs like him, unfortunately."
This is Grey now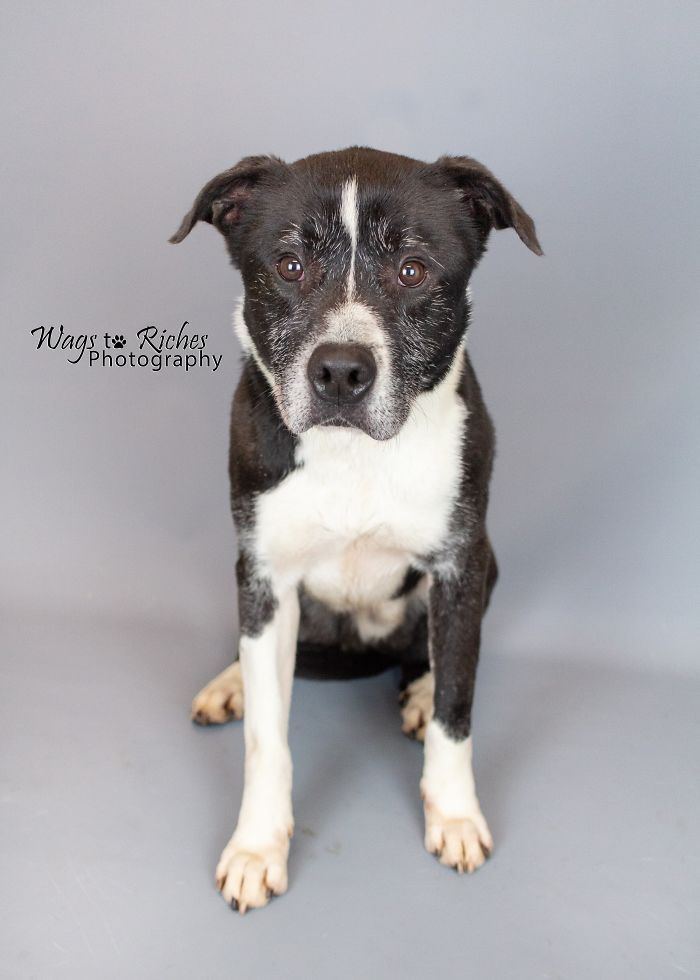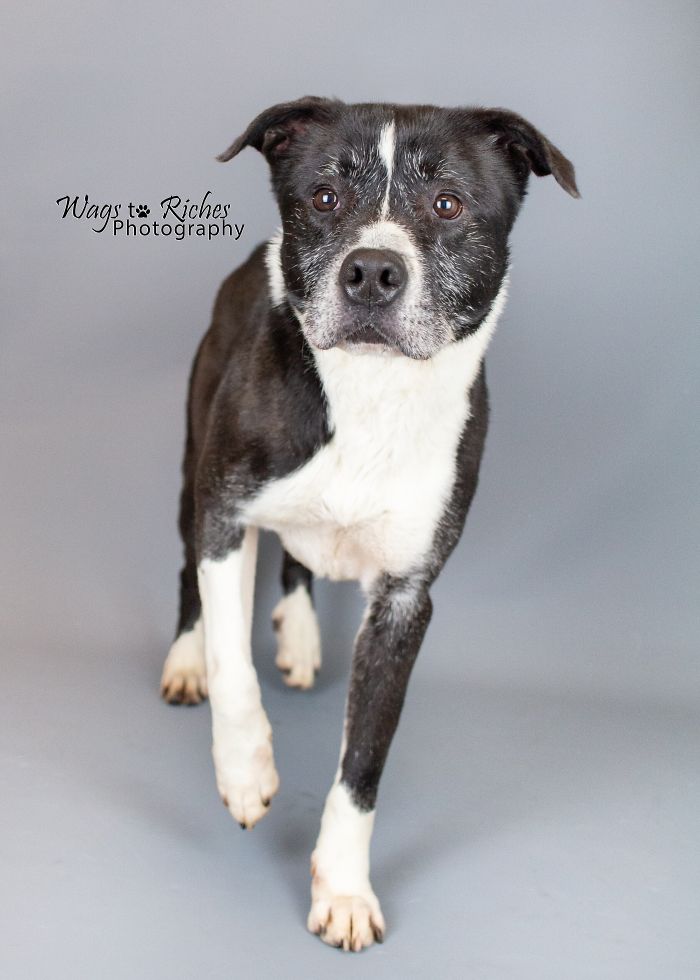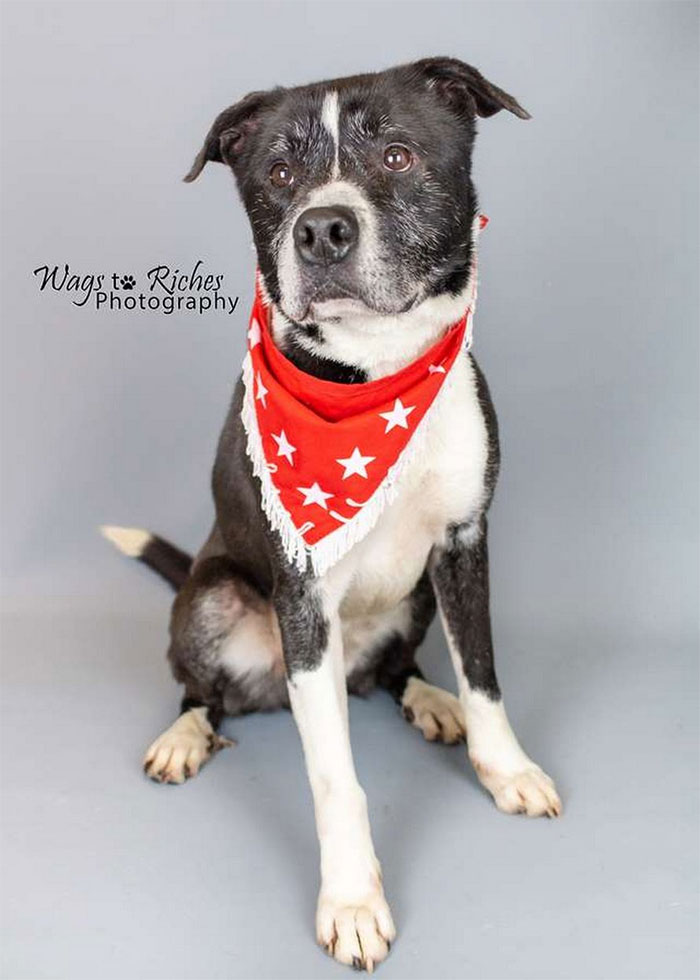 Here's what people said after seeing his photos