The Sacramento Kings' forward Harrison Barnes is expected to get acquired by the Los Angeles Lakers this offseason in a three-trade deal. The Lakers are on a roll since LeBron James and Anthony Davis are fueling them while being at their best. Still, the Lakers have not won a championship for three years now, and the fans would like to win one before their legend King James leaves the court once and for all. They are expected to make some changes to their roster to make it happen.
The 31-year-old American professional Barnes played 82 games for the Kings last season and averaged 15 points, 1.6 assists, and 4.7 rebounds per game while shooting 37.4 percent from beyond the arc. His performance has declined, and the Kings have better options. They would love to trade him off for some return. Can the Lakers land him? Here is all the information you need about the trade between the Sacramento Kings, Utah Jazz, and Los Angeles Lakers involving Harrison Barnes.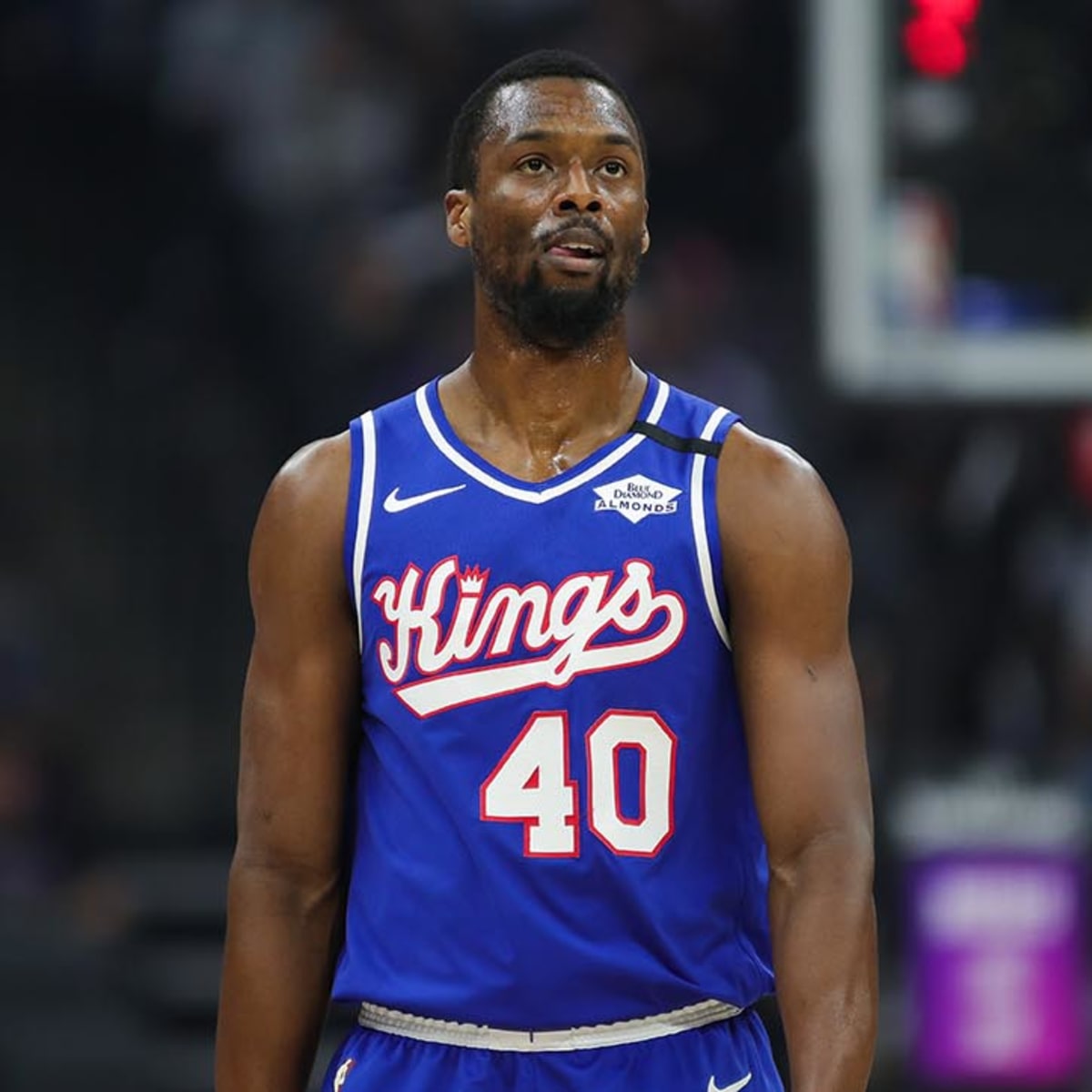 What would the Lakers offer for Harrison Barnes?
In this three-team trade, the Jazz would get D'Angelo Russell, the Kings would sign Kelly Olynyk and Simone Fontecchio and lastly the Lakers would land the Kings' #40 and one first-round pick each from the year 2027 and 2030. The Kings have already found their replacement for Barnes in Keegan Murray, and trading off the 31-year-old would not bother them that much.
Sacramento Kings offseason so far:
• Re-sign Harrison Barnes
• Trade for Chris Duarte
• Re-sign Trey Lyles

— Cameron Salerno (@cameronsalerno1) June 30, 2023
Why would the Kings trade-off Harrison Barnes?
The Kings had a decency run last season and they would like to carry this momentum to the next season as well. They are getting two players in this deal, and both of them would make them better.
Jordan Ford is in. Neemias Queta and Nerlens Noel are out.

The Sacramento Kings 2023-24 roster:

De'Aaron Fox
Kevin Huerter
Harrison Barnes
Keegan Murray
Domantas Sabonis

Davion Mitchell
Malik Monk
Chris Duarte
Sasha Vezenkov
Trey Lyles…

— Frankie Cartoscelli (@FCartoscelli3) September 13, 2023
Why would the Lakers like to sign Harrison Barnes?
While the Jazz would like to do this deal to sign Russell and stay competitive, the Lakers have bigger intentions. They would like to add a player who is good at spacing the floor. A quality three and D wing might be the missing piece of the puzzle for them.
Will the Lakers win another title in the LeBron era? How will the Kings perform this season? We'll keep you updated.