From his chart-topping hits to his larger-than-life presence in the rap industry, Drake is no stranger to making headlines. But this time, he's making waves for a different reason. His new single "Slime You Out," featuring the inimitable SZA, might be the talk of the town, but it's the song's promotional strategy that's stealing the spotlight.
Halle Berry's Unexpected Stance
When fans clicked on Drake's song promotion, they were greeted with a blast from the past: a 2012 image from the Nickelodeon Kids' Choice Awards. The photo captures a moment when Halle Berry was famously drenched in green slime, an iconic scene from the event. But while the photograph might evoke nostalgia for some, Berry is far from pleased.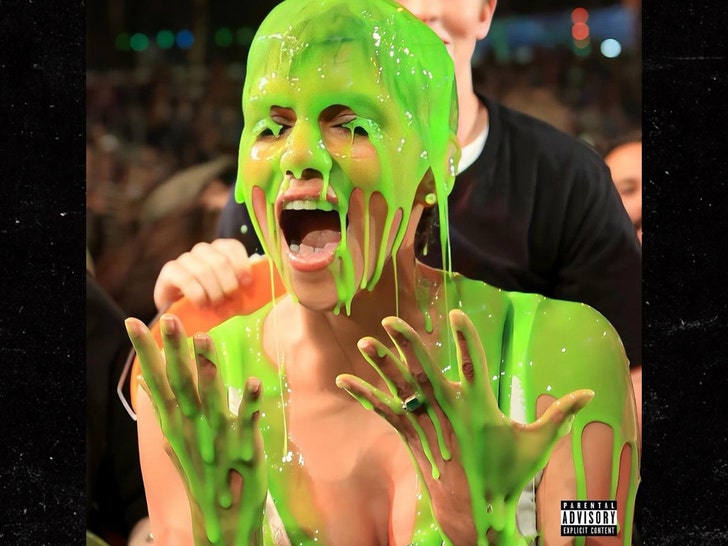 Taking to Instagram, the Oscar-winning actress didn't hold back. Directly addressing the issue, she stated, "didn't get my permission. That's not cool I thought better of him!" Expanding on her sentiment, she further mentioned, "When people you admire disappoint you, you have to be the bigger person and move on!"
Not Just About the Image
View this post on Instagram
The controversy doesn't end at the unauthorized use of the photo. While the official audio features different artwork, the implications of the song have not gone unnoticed. "Slime," a term that alludes to sex acts, raised eyebrows among many, with Berry herself questioning, "exactly! What does that mean?"
This isn't the first time Drake's been embroiled in an artwork scandal. A recent tiff with Vogue over unauthorized cover art use reportedly cost him financially. As for Berry, she seems to be taking a more reflective stance rather than pursuing legal avenues.
Drake's Trend of Troublesome Art Choices
For an artist as established as Drake, these recurring issues surrounding artwork rights raise questions about the broader industry's practices. Halle Berry's reaction serves as a stark reminder about the importance of respect and consent in creative expressions.
While the debate on Drake's promotional decisions rages on, fans and critics alike will watch closely to see how this unfolds. Will the rapper respond? Will Berry's call-out inspire others to speak up? Only time will tell. But for now, it's clear: not everyone is here for "Slime You Out."
Source: TMZ