Hans Niemann, a grandmaster of chess, received a very private security check, mate, having his ass scanned outside the U.S. Chess Championships days after he was charged with repeatedly utilizing his rear end to cheat.
Hans' butt was thoroughly examined by security personnel using a metal detector outside the Saint Louis Chess Club, where the championship started on Tuesday. Given that the female contestant in front of him didn't even have to turn around for her scan, the guard was rather thorough in his search.
It appears that the members of the Chess Club had heard part of the prevalent Internet rumor regarding Niemann's potential for cheating.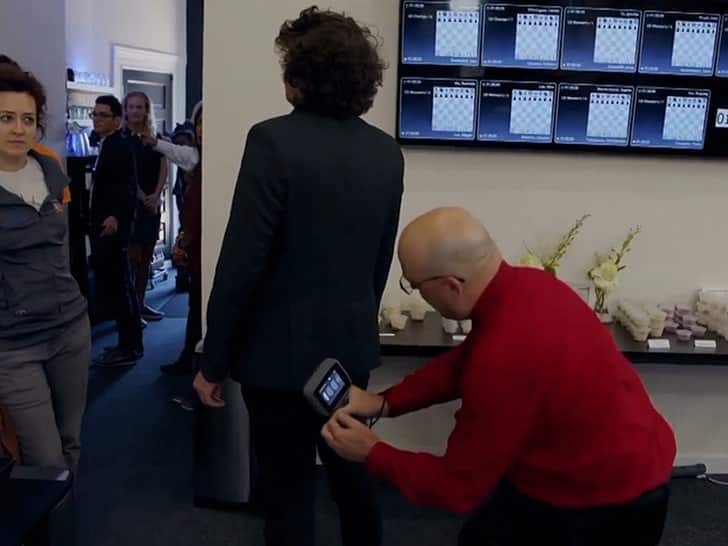 Chess.com began an investigation into Hans on Tuesday, alleging that he "possibly cheated" in more than 100 online games. Magnus Carlsen, the current world champion, initially charged Hans with cheating in over-the-board games, but curious chess aficionados then claimed online that Hans might be employing a vibrating butt plug to alert him to moves.
Hans, for his side, denies lying in general and using a sex toy in particular. He declared, "I'm not going to back down, and I'm going to play my best chess here whatever of the pressure that I'm under," following a decisive victory in the first round. Additionally, he has stated that, if required, he would play while unclothed.
He is currently acting fully clothed, but security will be tight until these charges are thoroughly investigated.