It's the holiday season that always brings together loved ones. But it can also bring you closer to a stranger that might end up becoming a part of your life. 
This has happened with a grandmother who has accidentally invited a stranger for Thanksgiving dinner. The best thing is that she has continued to invite him for years and now, it's the sixth year. 
The pair have kept in touch over the years to celebrate the holiday together…
Had a blast with Jamal & family pic.twitter.com/IMmAOSSkg0

— Wanda D (@wandadench) November 29, 2019
And is often a chance to reflect on all the things we're grateful for surrounded by family and friends.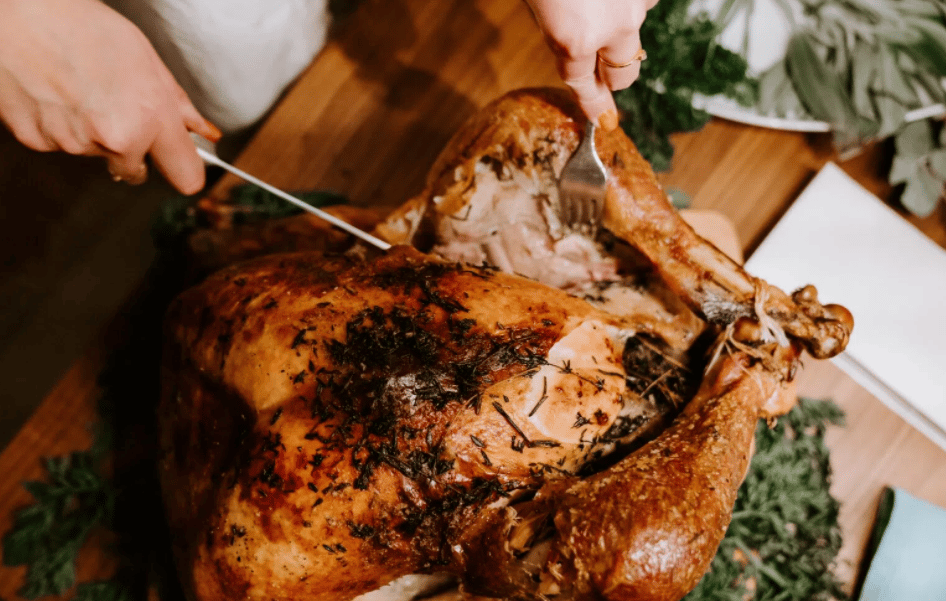 You may remember that a teen went viral for a cell phone number mishap that brought him and a random grandma together for the holidays.
Thank you all for the kind words you have expressed about the accidental text I sent back in 2016. I have been overwhelmed by the kindness of so many people all over the world and how young people can articulate their feelings so well with words.

— Wanda D (@wandadench) December 14, 2019
The tradition began when Wanda Dench, now sixty-four, thought she was texting her grandson to invite him to Thanksgiving…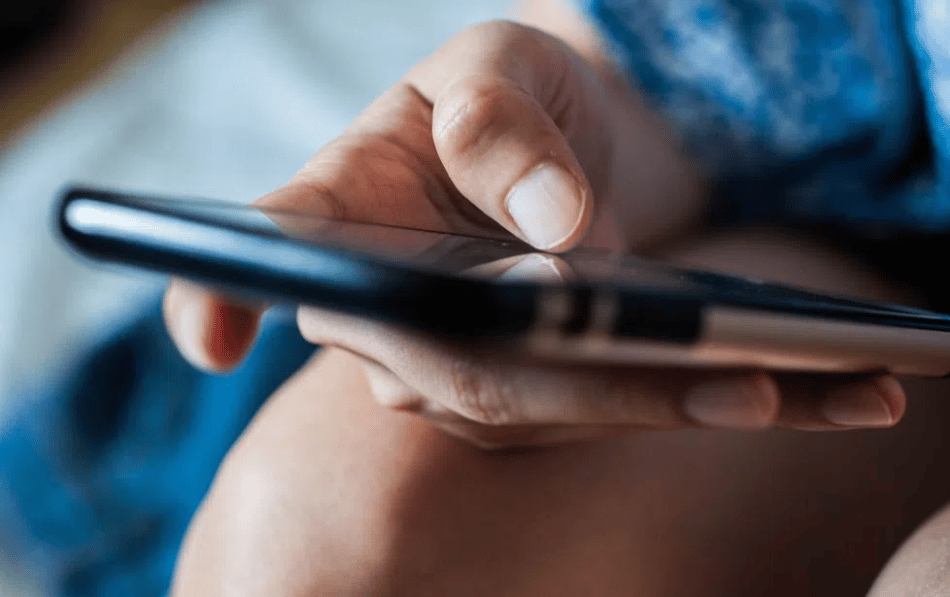 She asked if he was still coming to Thanksgiving at her house…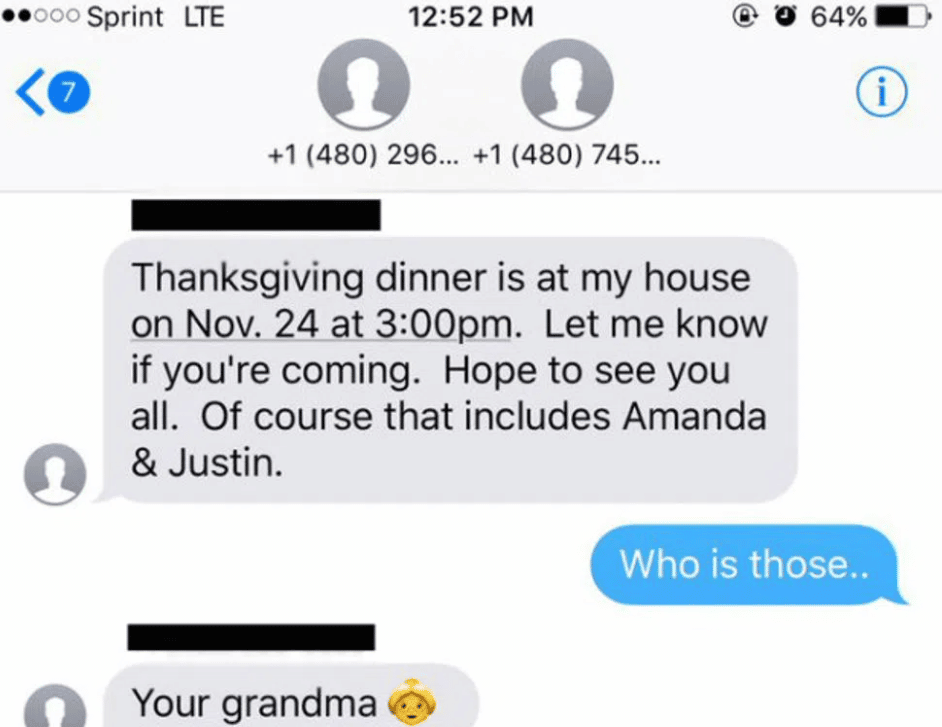 Hinton asked for a picture of his apparent "grandma" after receiving the accidental text…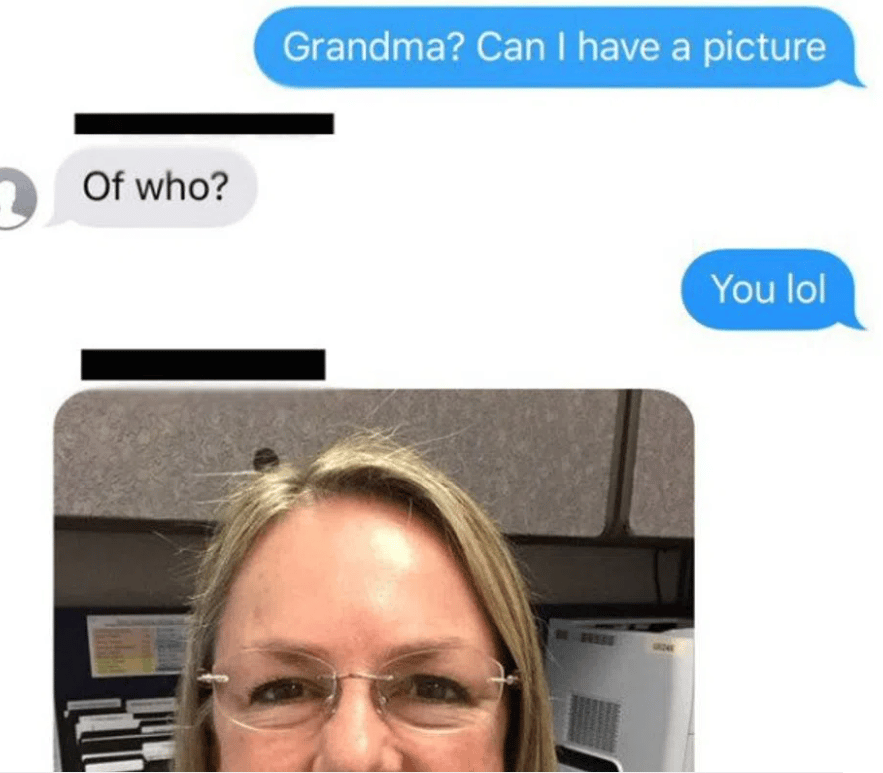 "Yes, here I'm at work," she replied.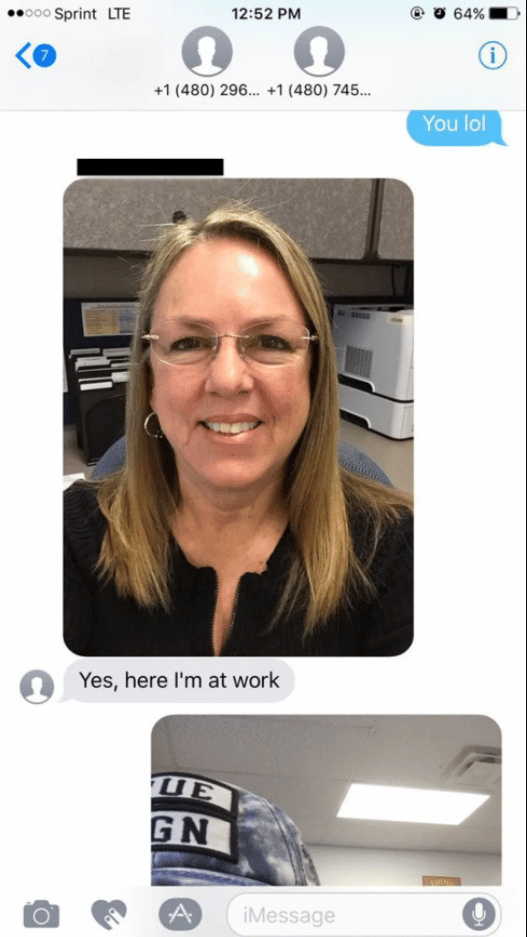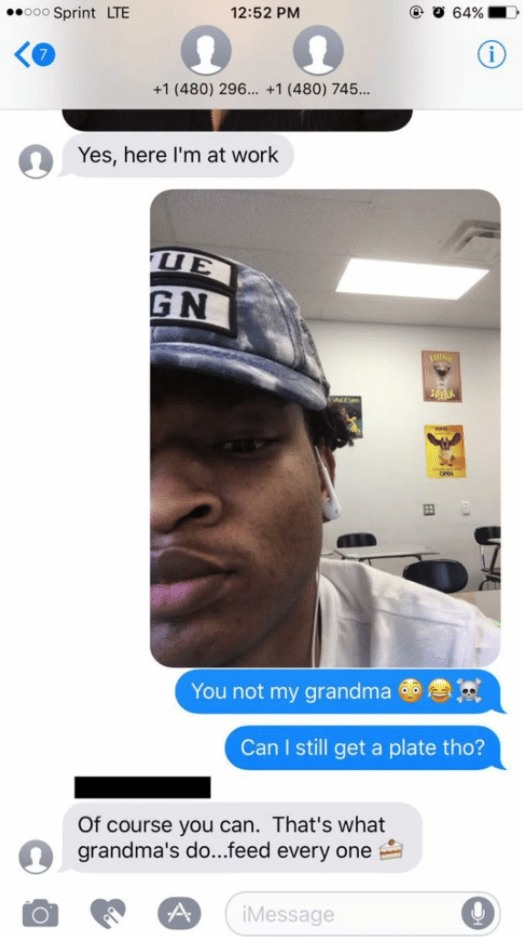 People loved Dench's promise that Hinton could still come around for Thanksgiving dinner because "that's what grandmas do… feed everyone."
Somebody grandma is coming in clutch this year!! Ayee!!! pic.twitter.com/QGrx83nHLl

— Jamal Hinton (@Jamalhinton12) November 15, 2016
Dench said Hinton had indeed come over for Thanksgiving dinner…
For everyone who thinks it's just for the cameras and social media! We are so blessed to have Wanda and Lonnie in our lives and we all are so happy to know our story has touched so many people💛 pic.twitter.com/iapl88Gh6l

— Jamal Hinton (@Jamalhinton12) May 11, 2019
And it was pretty heartwarming, to say the least…
2016, 2017…… 2018 ❤️ pic.twitter.com/0ZNA54uGAS

— Jamal Hinton (@Jamalhinton12) November 23, 2018
But it turns out it wasn't just a one-off thing…
We will see you on thanksgiving:) ❤️@mikaela_autumn @grandma pic.twitter.com/GJi1sB05oS

— Jamal Hinton (@Jamalhinton12) October 19, 2018
Hinton has made that same drive every year since…
Grandma who accidentally invited teen to Thanksgiving welcomes him again.
Arizona teen Jamal Hinton received an accidental invite to Wanda Dench's Thanksgiving dinner last year after she texted the wrong number. He went along anyway, & the pair reunited this year pic.twitter.com/IcGw7iu04s

— Sherman (@Shermanbot) November 27, 2017
It seems the pair are showing no signs of breaking their tradition…
I am so sad to announce that Wanda and Lonnie both have COVID-19 and that Lonnie is currently in the hospital fighting both COVID and Pneumonia please send words of love and encouragement their way 💛🙏🏽 pic.twitter.com/tUNpUB20qg

— Jamal Hinton (@Jamalhinton12) April 2, 2020
Hinton announced the sad news on Twitter…
I am so sad to announce that Wanda and Lonnie both have COVID-19 and that Lonnie is currently in the hospital fighting both COVID and Pneumonia please send words of love and encouragement their way 💛🙏🏽 pic.twitter.com/tUNpUB20qg

— Jamal Hinton (@Jamalhinton12) April 2, 2020
Wishing everyone a wonderful 2020!! pic.twitter.com/0nwNsjIj22

— Wanda D (@wandadench) January 26, 2020