State of Emergency has been declared by Governor Brian Kemp, across Georgia following a holiday weekend surge of violence in Atlanta which saw 31 shot and five killed, including an eight-year-old girl.
This declaration has activated up to 1,000 members of the Georgia National Guard to help maintain order on the streets.
Kemp justified this motion by citing 'weeks of dramatically increased violent crime and property destruction in the City of Atlanta.'
State of Emergency!
Peaceful protests were hijacked by criminals with a dangerous, destructive agenda. Now, innocent Georgians are being targeted, shot, and left for dead,' Kemp continued.
'This lawlessness must be stopped and order restored in our capital city. I have declared a State of Emergency and called up the Georgia Guard because the safety of our citizens comes first.'
The declaration will allow the Georgia National Guard to protect state buildings, including the state capitol,  the governor's mansion, the Georgia Department of Public Safety headquarters, and the Georgia World Congress Center.
According to Kemp's office, this move will help deploy more state law enforcement to increase patrols on roadways and in communities, particularly in Atlanta.
Kemp's order comes in the response to a weekend plagued by gun crime in Atlanta – an ominous spike of violence that was also occurred in a number of other major US cities between Friday and Sunday, including New York, Chicago, and Philadelphia.
At least 93 people were shot in Atlanta between May 31 and June 27. That's roughly double the number from the same span a year ago.
8-year old victim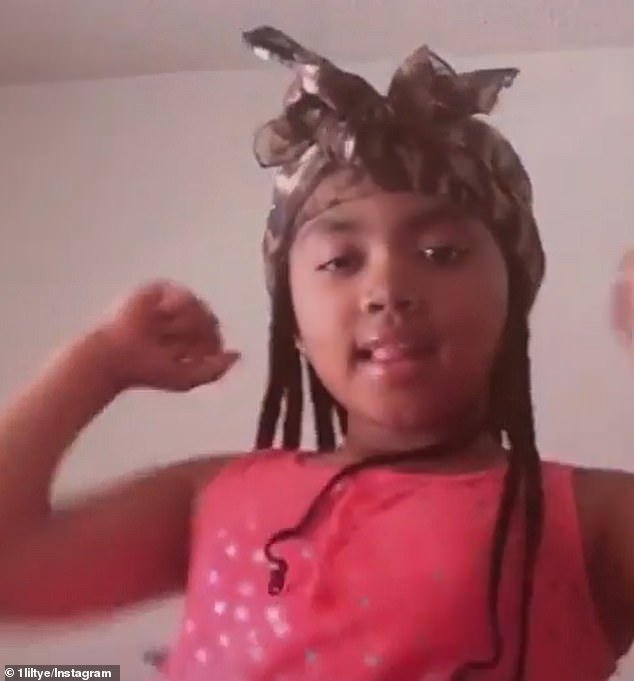 The youngest of the victims was an eight-year-old, Secoriea Turner.
She was killed near the University Avenue on Saturday, where Rayshard Brooks was shot and killed by cops last month in an incident which sparked further protests against police brutality
The fatal shooting occurred when her mother, Charmaine Turner, drove through an illegal barricade that had been set up by the protestors around the fast-food chain.
Reports say that at least two gunmen opened fire at Turner's car, striking Secoriea.
On the other hand, Atlanta's Mayor Keisha Lance Bottoms declared 'enough is enough' at a press conference in the wake up call after the little girl's tragic death.
'We have talked about this movement that is happening across America at this moment in time when we have the ears and the interest of people across this country and across this globe who are saying they want to see change,' said Bottoms, who has been touted as a potential running mate for Joe Biden in November's presidential election.
'We're fighting the enemy within when we are shooting each other up in our streets. You shot and killed a baby. And it wasn't one shooter, there was at least two shooters.'
Police said they are seeking help from the public to identify those involved and released a wanted poster saying a person all dressed in black and another in a white T-shirt were being sought.