Recently, 4-inch hailstones bombed parts of Texas and Oklahoma leaving behind damaged cars and homes. A size of a softball, the hail were bigger than what people could have expected.
"The hail damage yesterday could become yet another billion-dollar weather disaster for the US," CNN's senior meteorologist Dave Hennen said.
"This could be the second billion-dollar disaster this year in Texas, after the extreme Arctic outbreak back in February."
Take a look at the disaster the hail storm caused in Texas.
1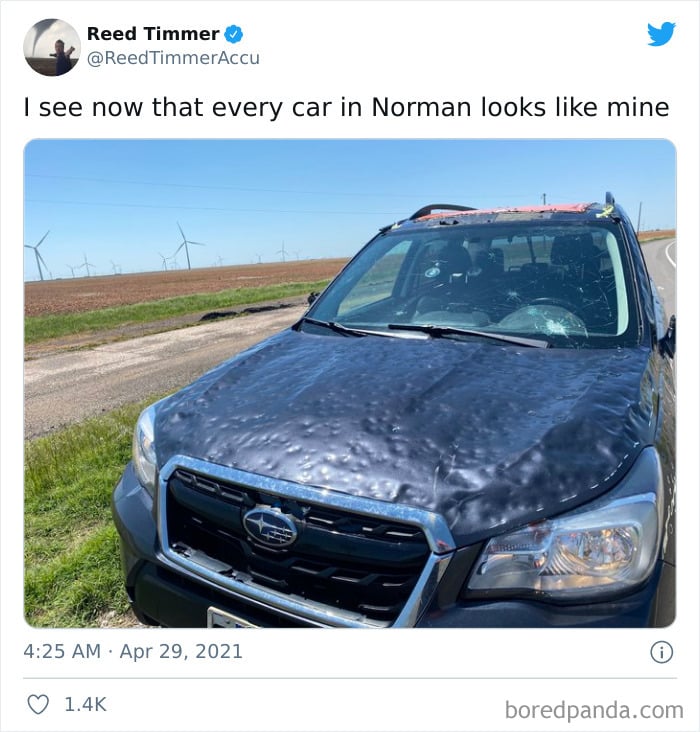 2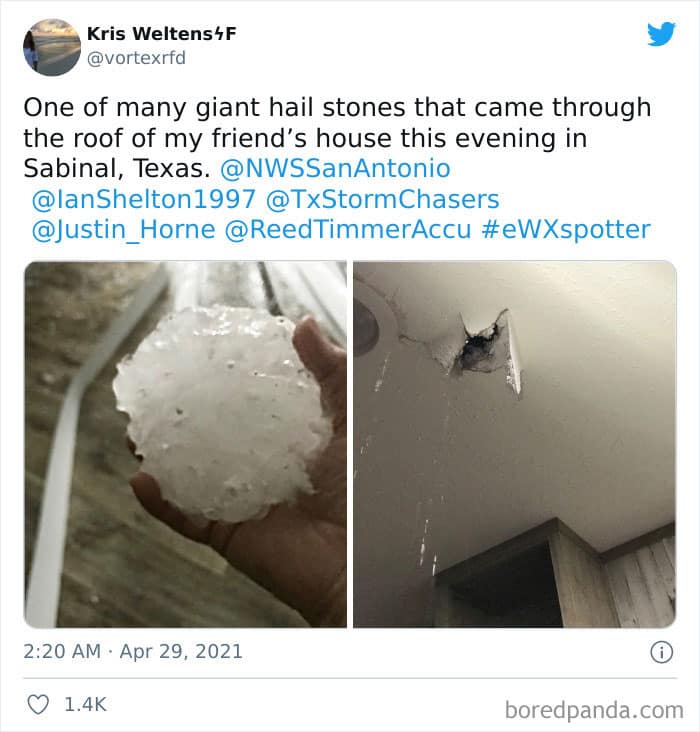 3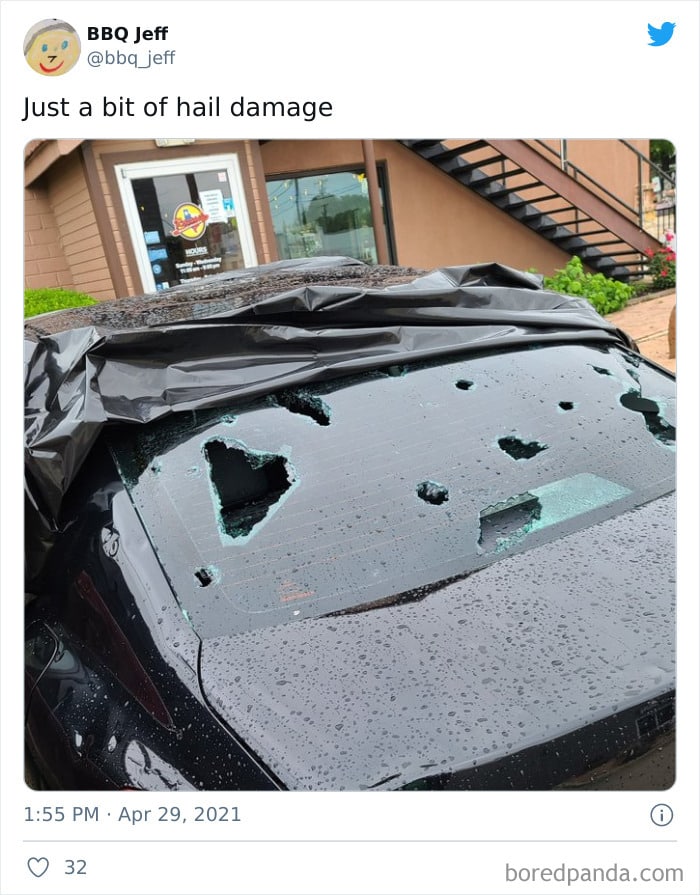 4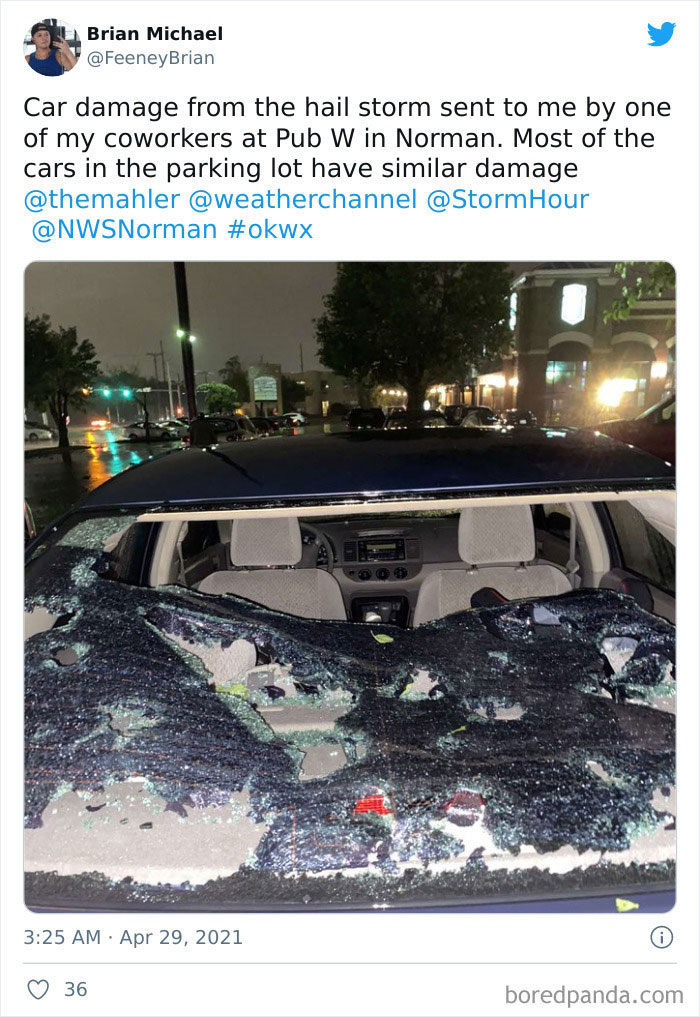 5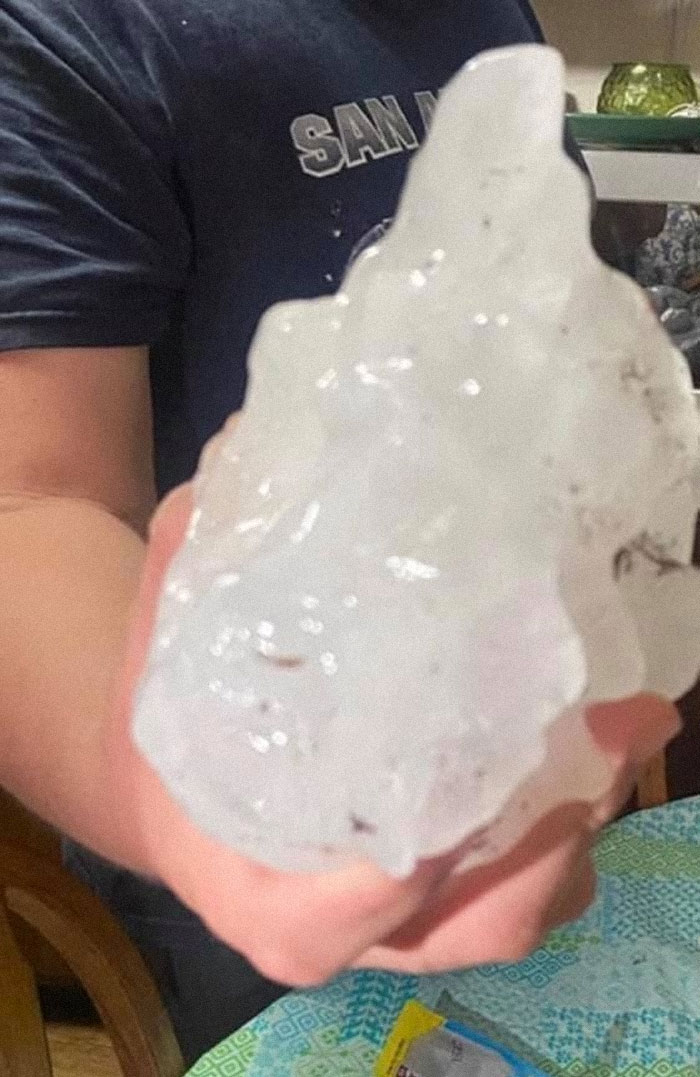 6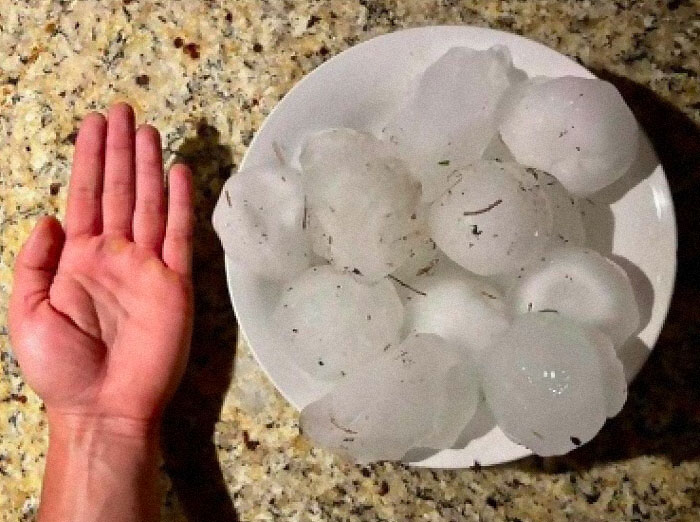 7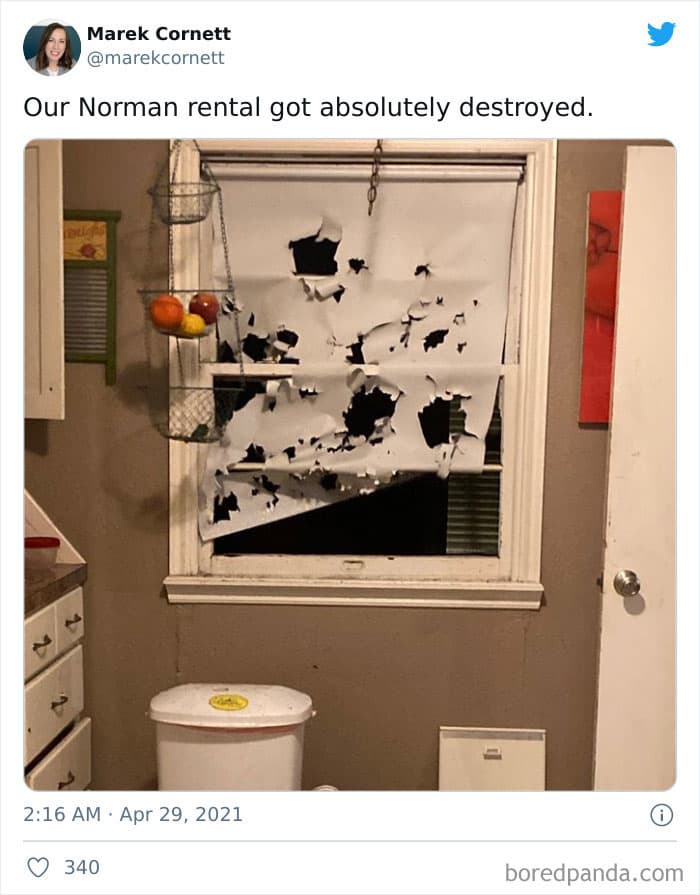 8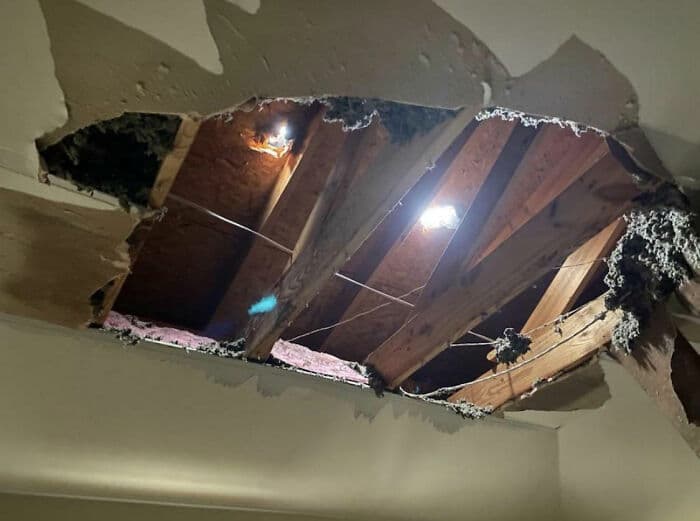 9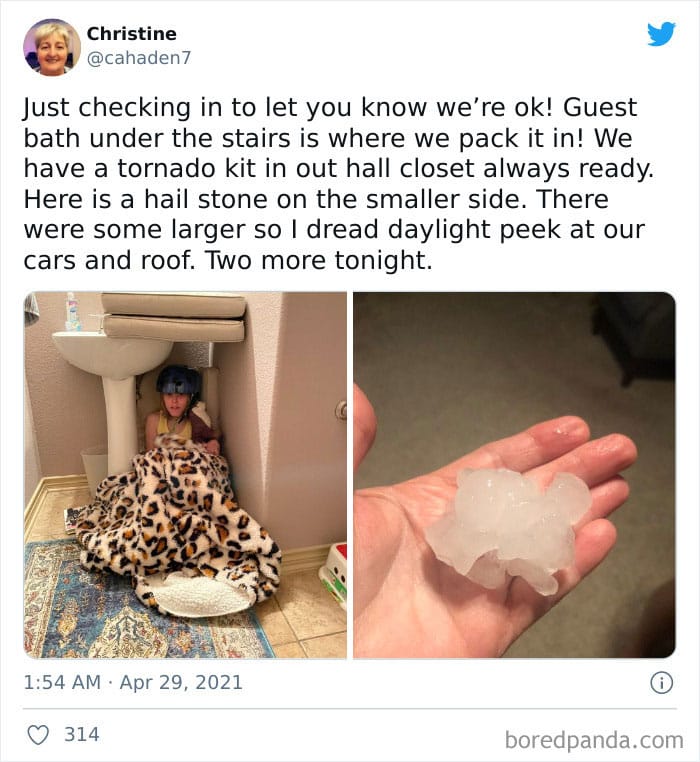 10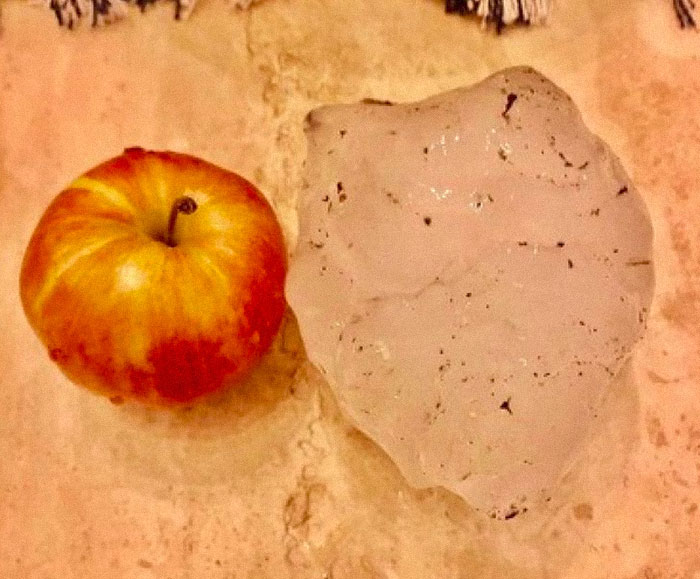 11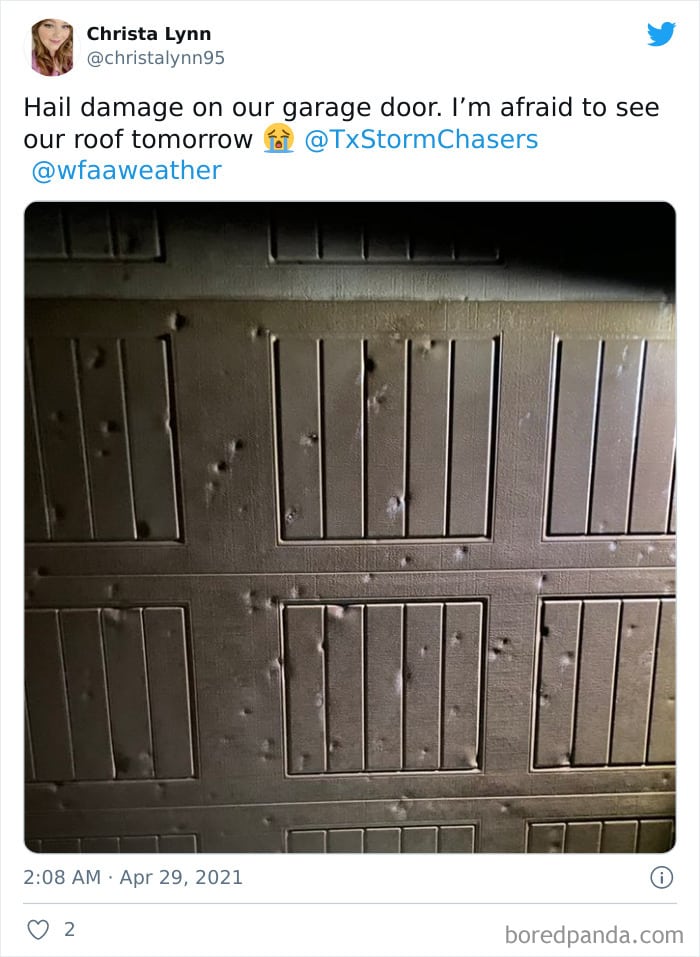 12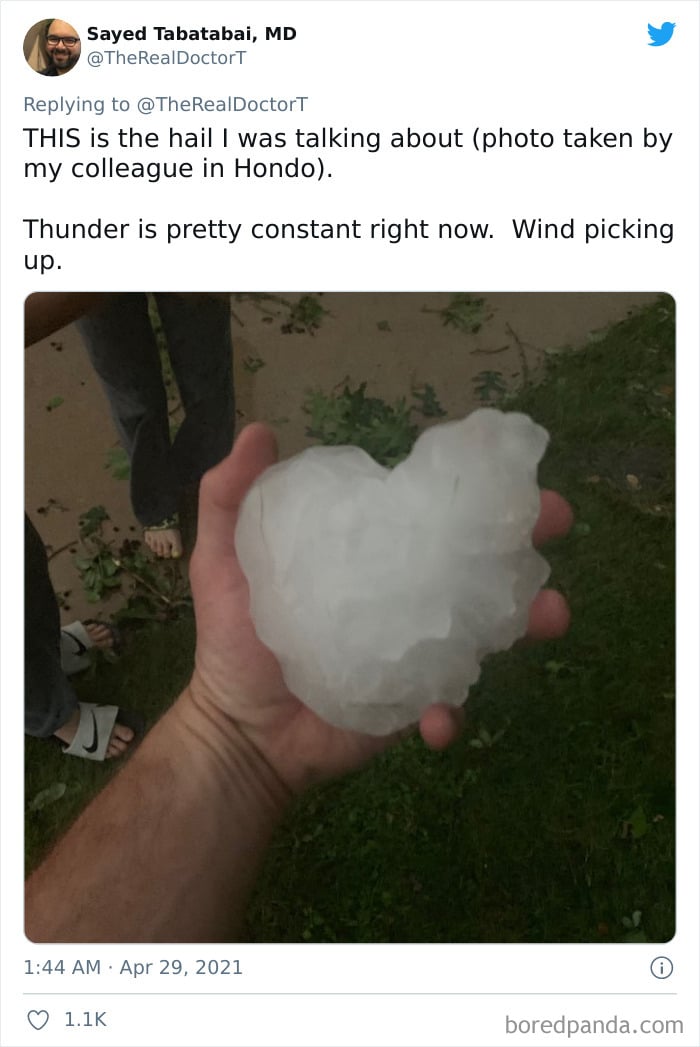 13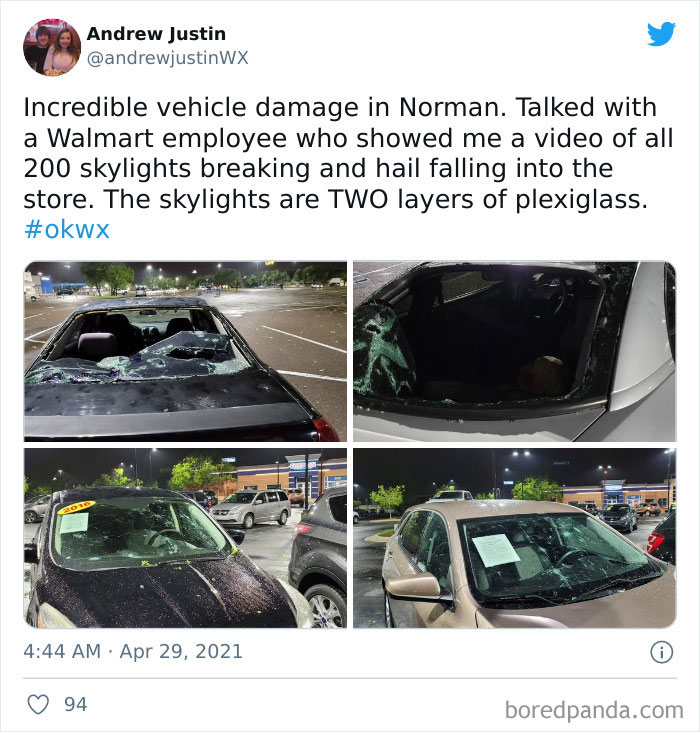 14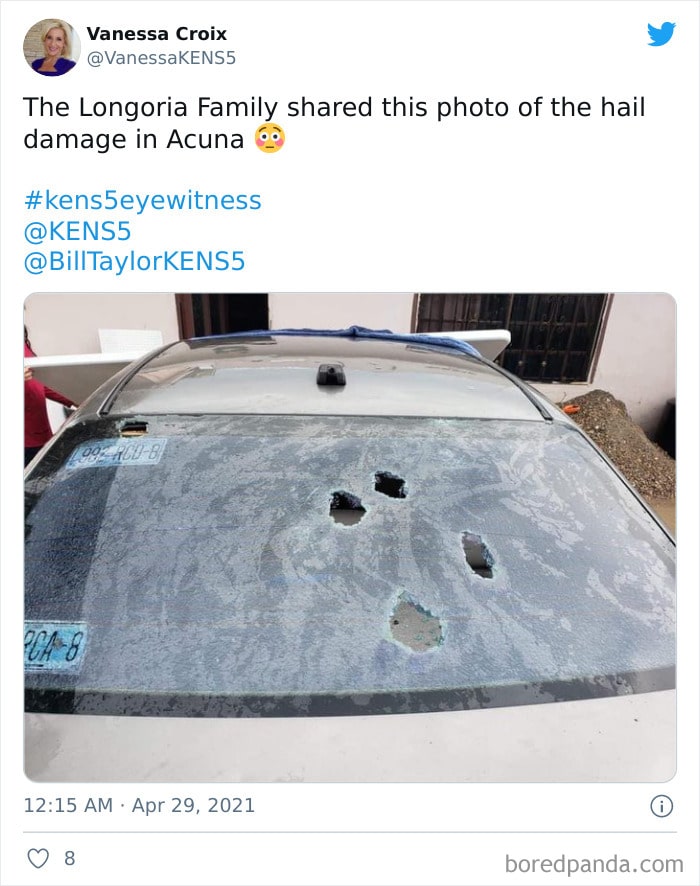 15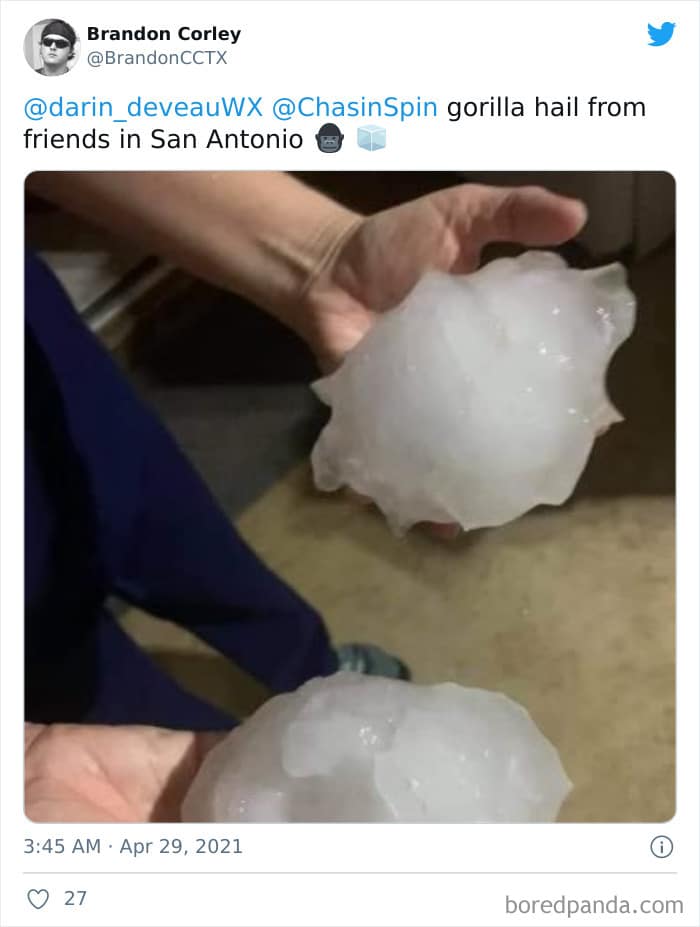 16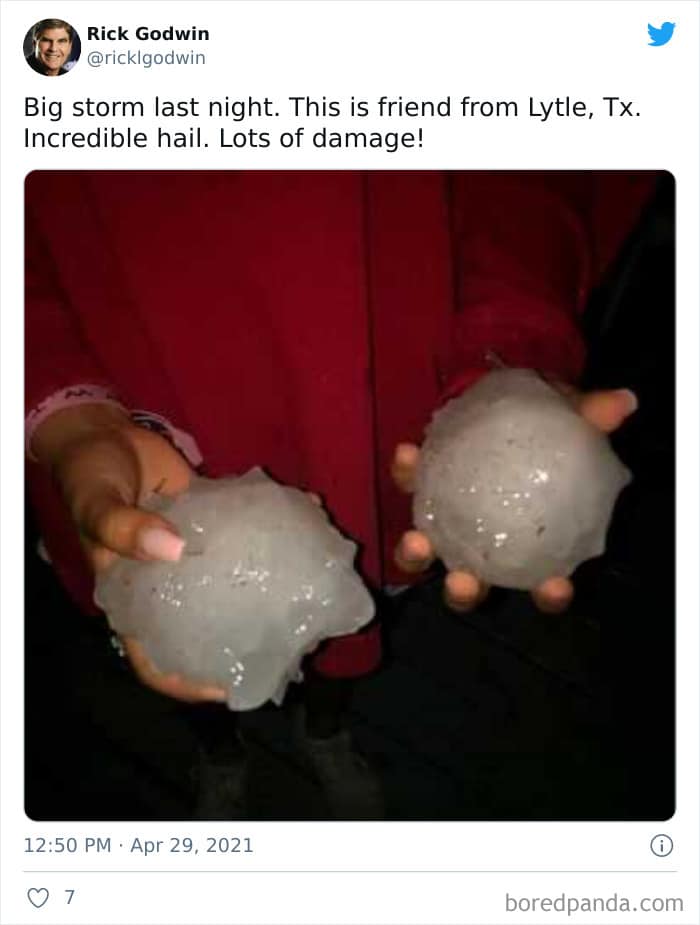 17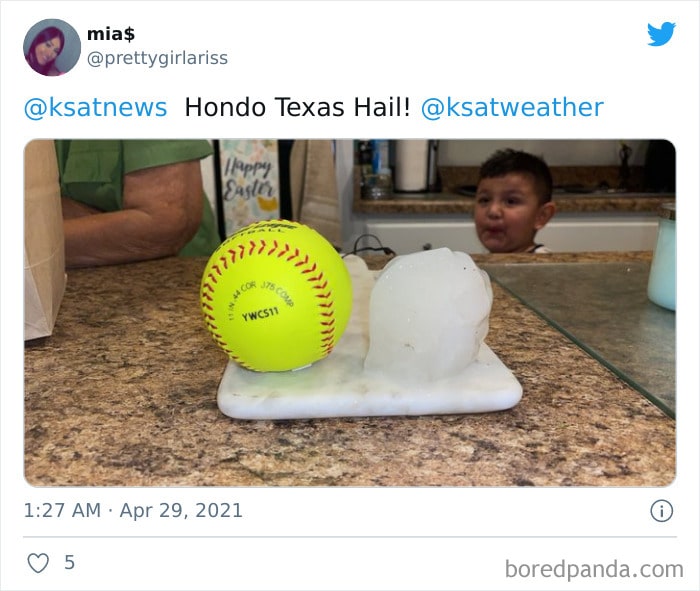 18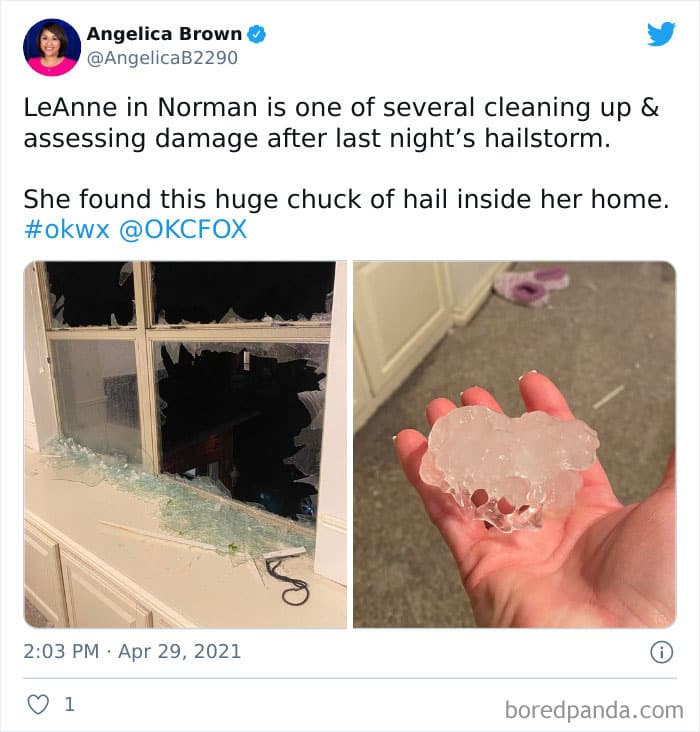 19
20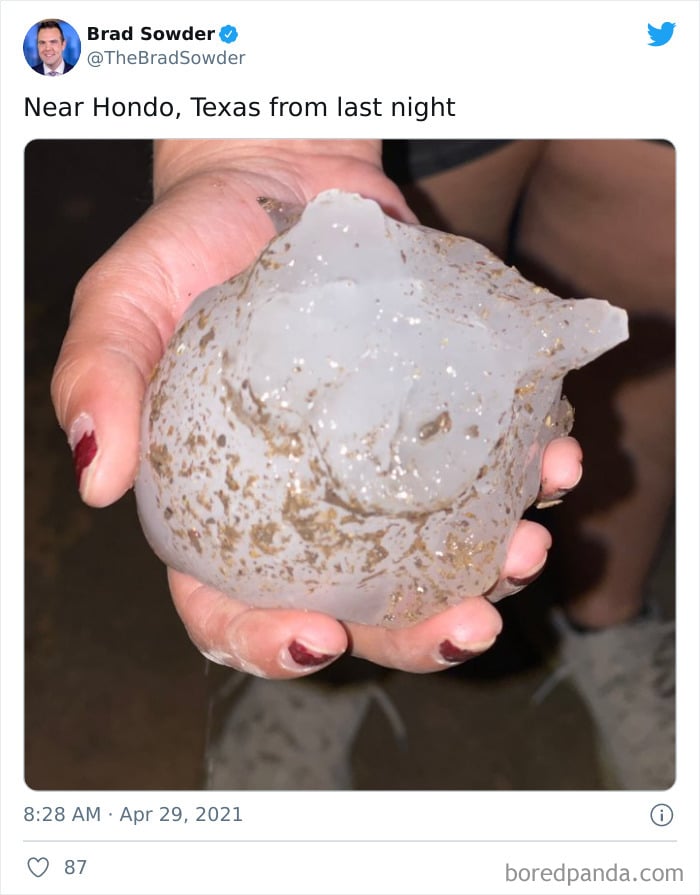 21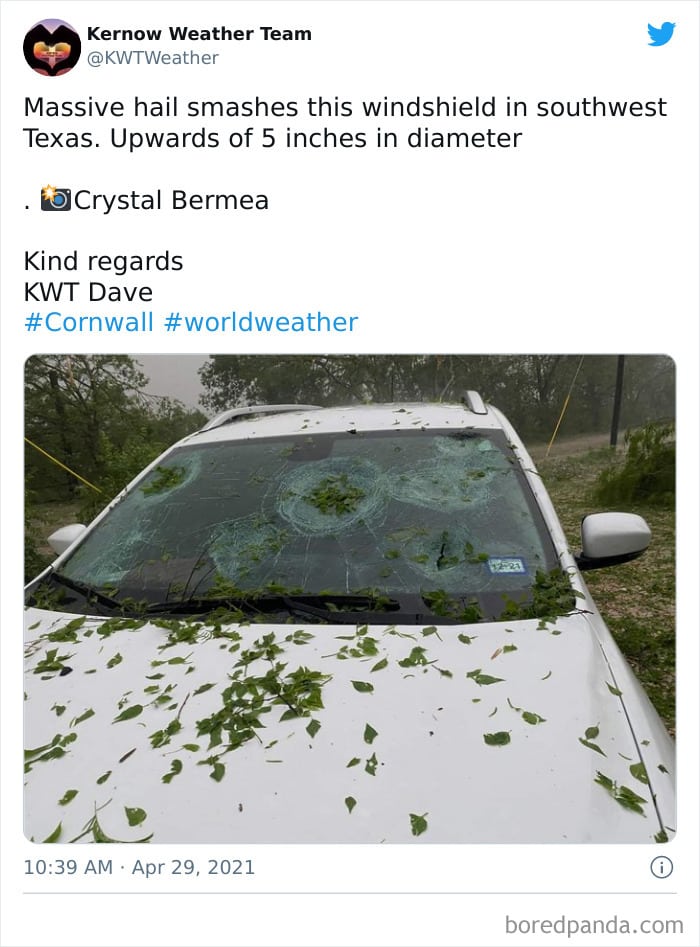 22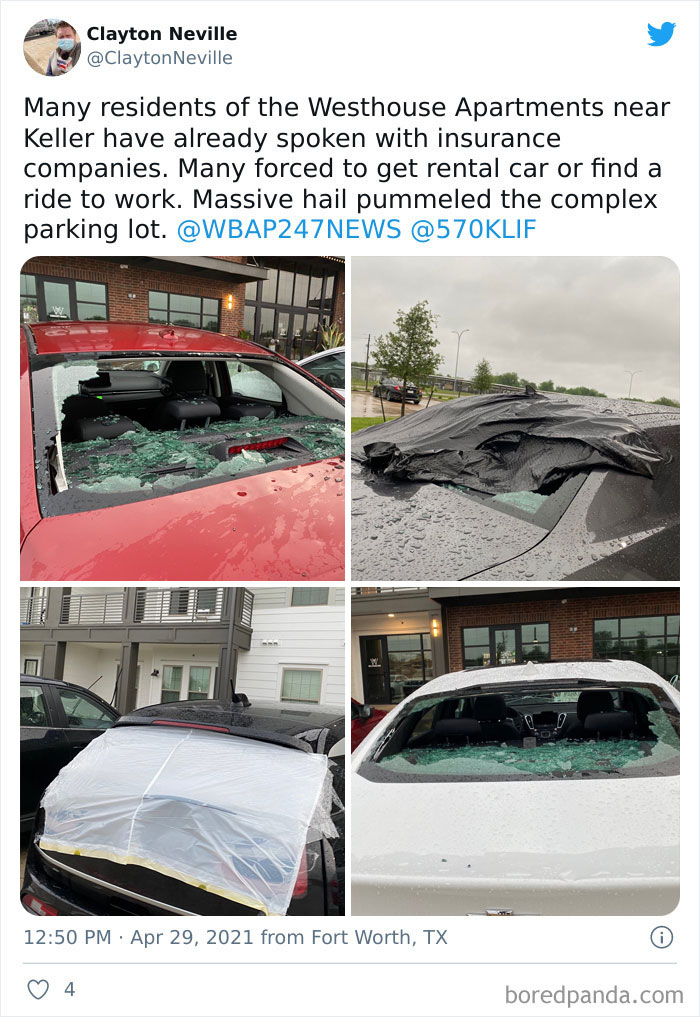 23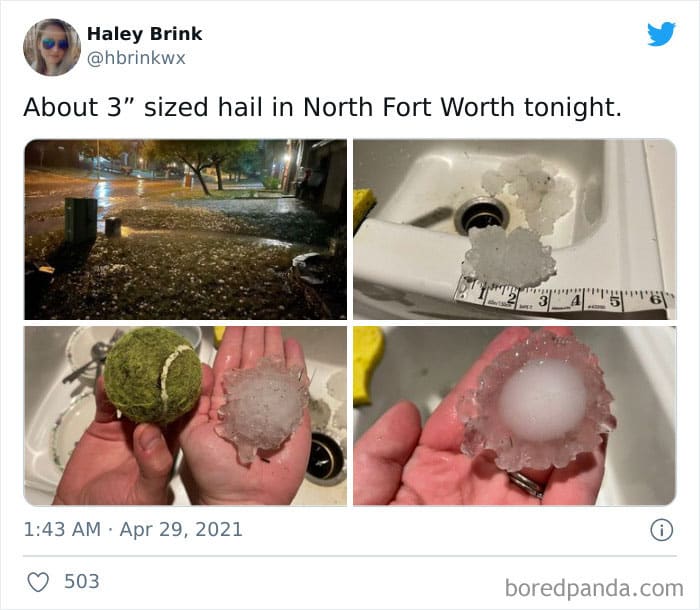 24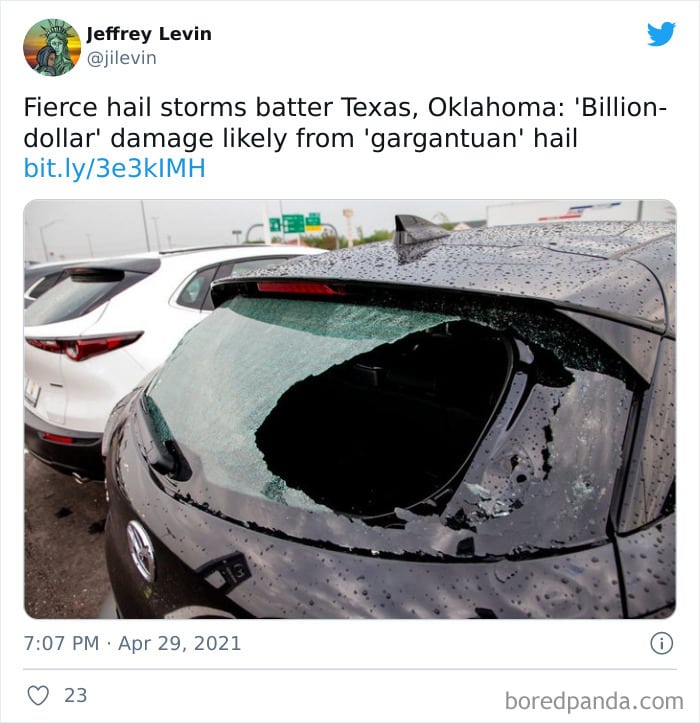 25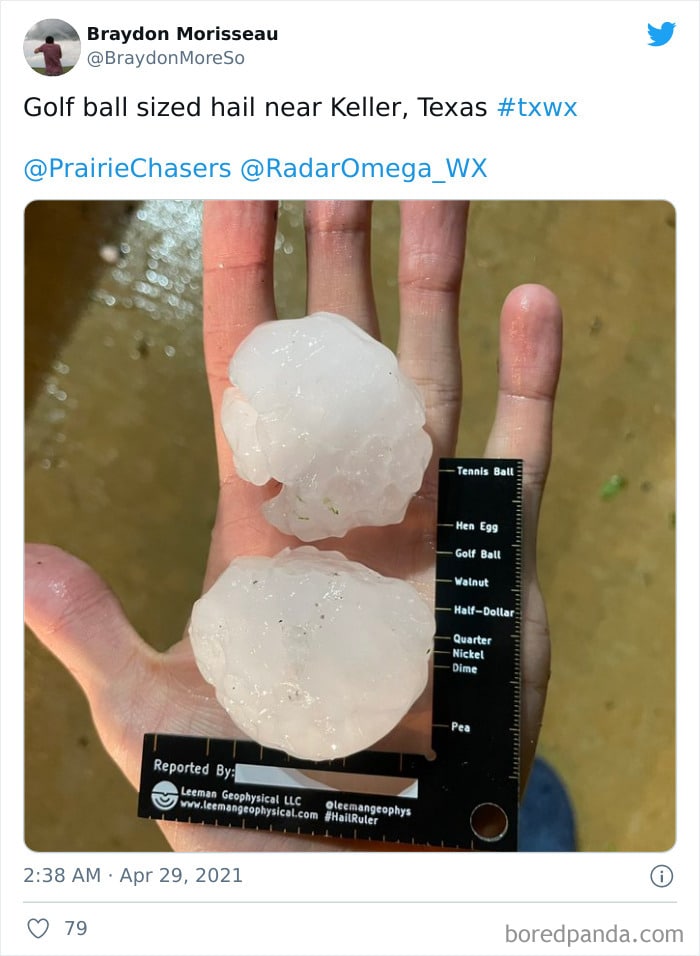 26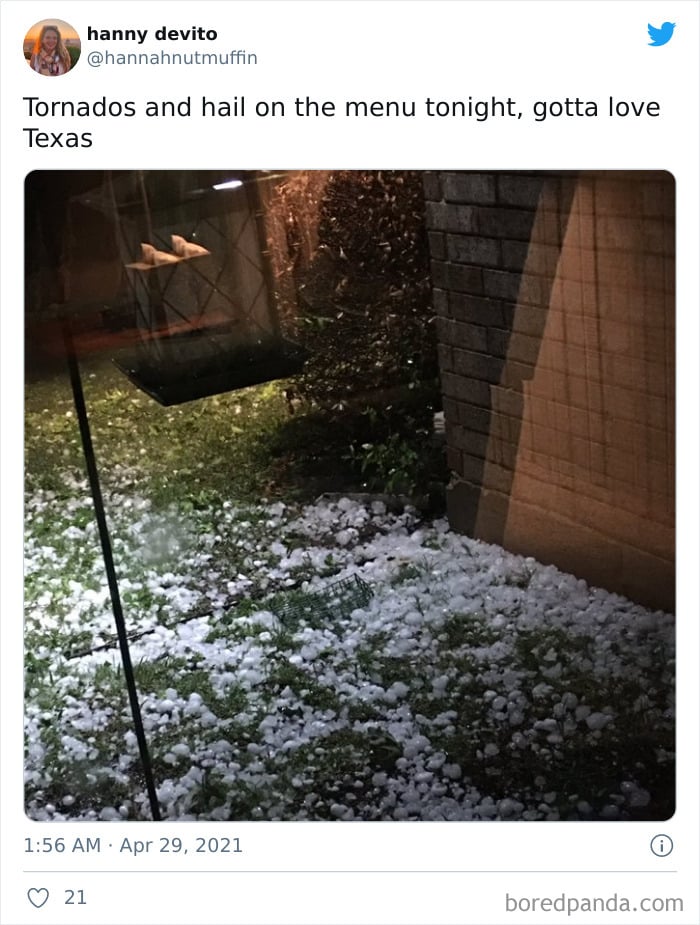 27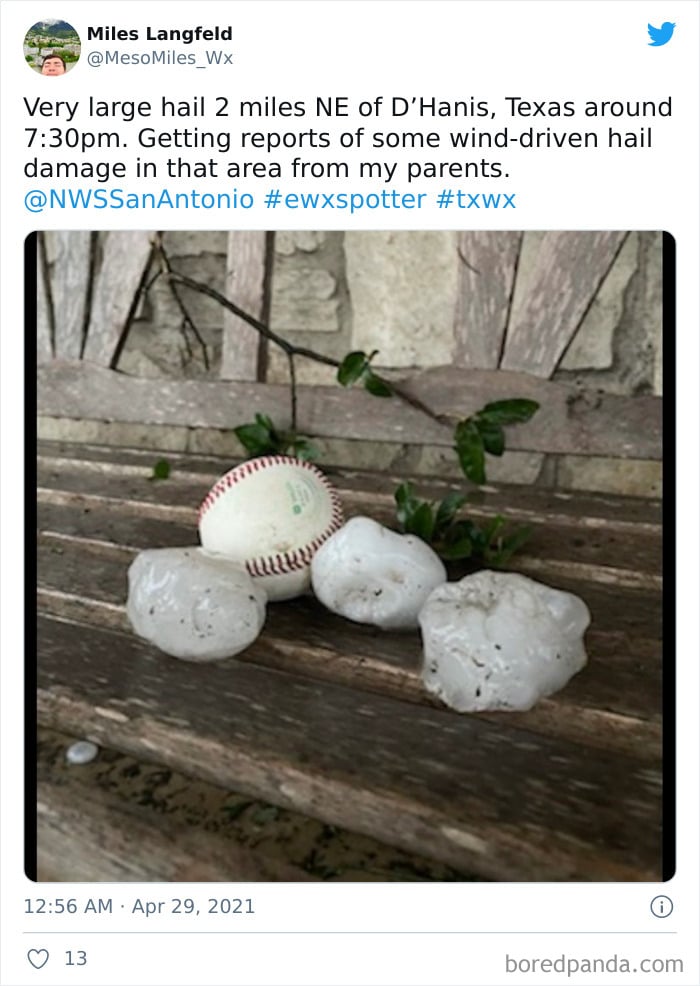 28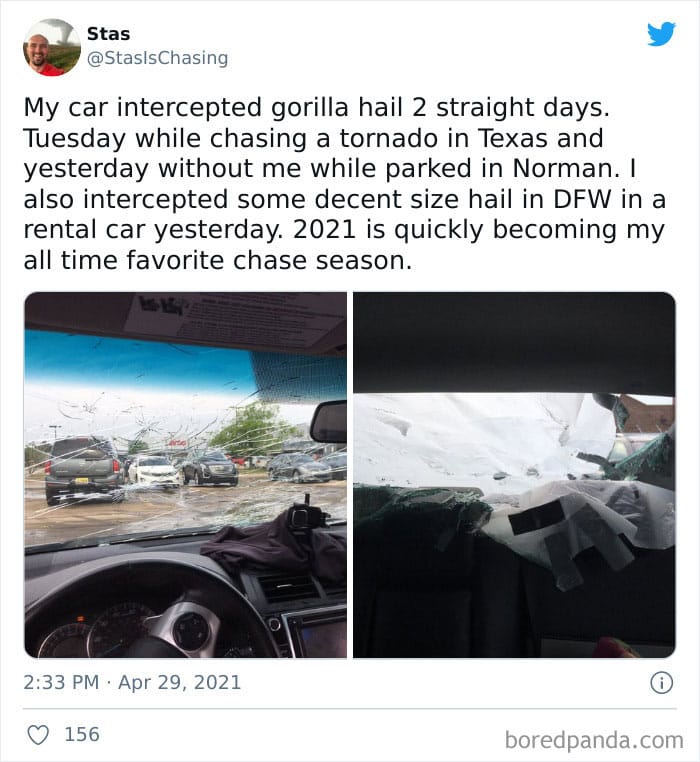 29
West side of Norman Oklahoma Wednesday night pic.twitter.com/llLp2zQUoX

— Val (@Champ24jg) April 29, 2021
30
#kens5eyewitness Karen Mann captured this video of hail coming down strong in Bracketville earlier this evening.

THE LATEST on Wednesday night's storms: https://t.co/C5JhQvG7Z2 pic.twitter.com/ejAHZjZw70

— KENS 5 (@KENS5) April 29, 2021