The Milwaukee Bucks' forward and center Giannis Antetokounmpo is likely to play for either the San Antonio Spurs or the Toronto Raptors next season. The trade depends on the superstar. If he wants to move out now, he can request a trade but he can also choose to stay with the Bucks until his contract expires.
The 28-year-old Greek-Nigerian player has been a Bucks player all his life, and he might think that this is the right time to make a change. He recently spoke about the same as well. If Giannis requests a trade, the Raptors and the Spurs would like to acquire him. Will the two-time MVP leave? Here is all the information about the current situation between the Milwaukee Bucks and Giannis Antetokounmpo.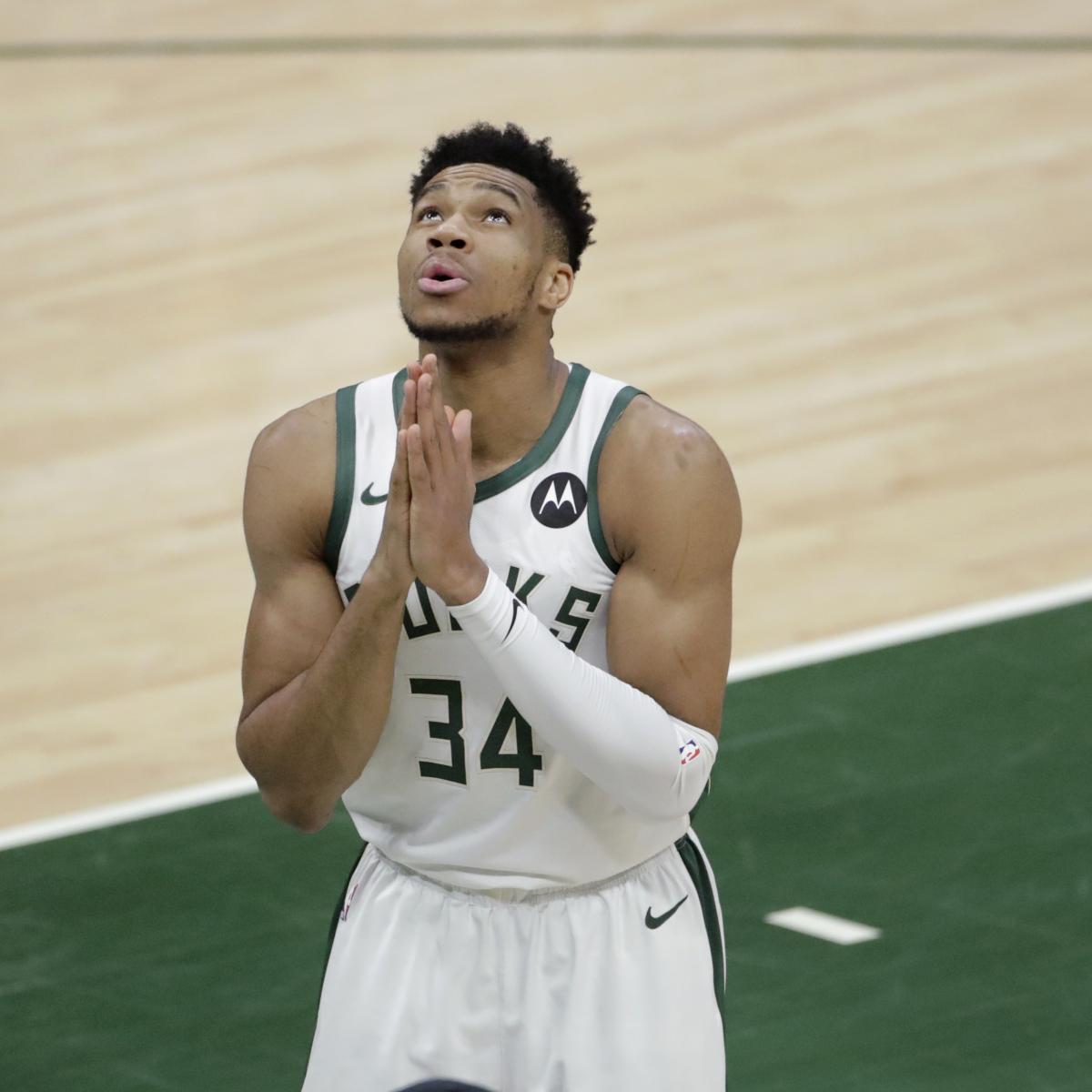 Why would the Raptors and the Spurs like to sign Giannis Antetokounmpo?
The Greek Freak is one of the best NBA players at the age of 28. The way he has performed over the years, it is obvious that he would like to add more titles to his name than he currently has. The player might fancy a change, and if that is the case, he would love to play alongside Wemby or someone like him. It would be interesting to see if either of the Spurs and the Raptors manage to land him.
REPORT: NBA executive believes "no one would be in a better position to get [Giannis] than OKC… and two other dark horses: San Antonio and Toronto."

(via @SeanDeveney, https://t.co/loSTthf6b5) pic.twitter.com/W1RmGiTNOP

— Legion Hoops (@LegionHoops) August 29, 2023
How did Giannis Antetokounmpo perform last season?
The December born forward played 63 games for the Bucks last season and averaged a whopping 31.1 points per game while shooting 27.5 percent from beyond the arc and 55.3 percent from the field. He also managed to have 5.7 assists and 11.8 rebounds per game in the same span.
WILD TOPICS 🤔

— Richard Sherman with a wild idea ⬇️

— Lakers and Bucks should discuss a Anthony Davis – Giannis Antetokounmpo Trade 😭

— BallTalkSource (@BallTalkSource) September 1, 2023
What did Giannis Antetokounmpo say about his future?
Antetokounmpo said that the Bucks are the team of his life and they have played a huge role in making him what he is right now. But he also added that he would prefer being a winner over staying with the same team for 20 years without a title.
Will Giannis request a trade, or will he stay with the Bucks till 2025? Where is he headed to? The Spurs? The Raptors? Or is it somewhere else? We'll keep you updated.