Ghislaine Maxwell was denied bail on Tuesday until her next trial according to the reports. While Jeffrey Epstein's accused madam of pleading not guilty to the sex trafficking charges brought against her.
The 58-year-old was ruled by the judge ordering for staying locked up till July 2021. Knowing upon her fate she wiped her tears and hung her head. According to the video released, she was seen wearing a prison-issued brown top and having long grown hairs that were swept back into a bun.
Alison Nathan is the U.S. District Judge who has denied Maxwell's bail proposal worth $5 million. It's a bond co-signed by two of her sisters and backed up by her property in the UK equivalent to more than $3.75 million.
Ghislaine Maxwell's legal group had argued upon her confinement to a 'luxury hotel' in the New York area. They want to surrender all her travel documents and be subject to GPS monitoring.
But Judge Nathan ruled the British socialite on the account of having significant flight risk, citing her 'substantial international' ties and 'extraordinary financial resources'.
Ghislaine Maxwell is known for her association with the financier and convicted sex offender Jeffrey Epstein
She has held up for grooming girls as young as 14 for him to abuse for the period between 1994 and 1997. Maxwell will be facing up to 35 years in prison if found guilty of the charges.
Even the prosecutors have confirmed her every incentive to try and flee. Evidence in support brought along is her three passports, connections to some of the world's most powerful people, and her own fortune of more than $10 million.
Ghislaine Maxwell will now return to the fortress-like Metropolitan Detention Center in Brooklyn. To ensure she doesn't kill herself like Epstein, she has been given paper clothes at the center. Even she is under a close watch by the Department of Justice.
Jeffrey Epstein hanged himself last August while awaiting trial on sex trafficking charges.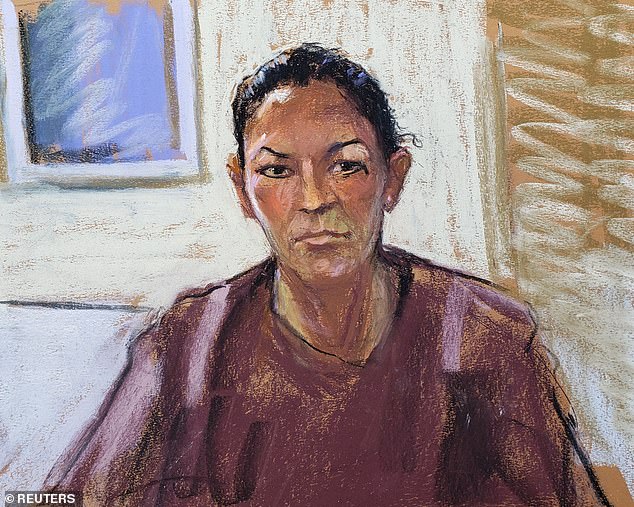 During the two hours and 20 minute hearing at Manhattan's Federal Court, Maxwell appeared via video from the Metropolitan Detention Center in Brooklyn.
At the start of the hearing via video conferencing, she appeared nervous and pensive. Maxwell briefly spoke and only to confirm she could hear the judge and to enter her plea by saying –
'Not guilty, your honor'
Her demeanor can be seen changed while prosecutor Alison Moe began outlining the allegations against her. With every charge, Maxwell either scratched her face or moved her hair. But was emotionless as victim impact statements were read aloud.
Victim Annie Farmer also spoke at the hearing.
Detailing how she met Maxwell when she was 16 years old, Annie Farmer has previously gone on record with her claims against Maxwell.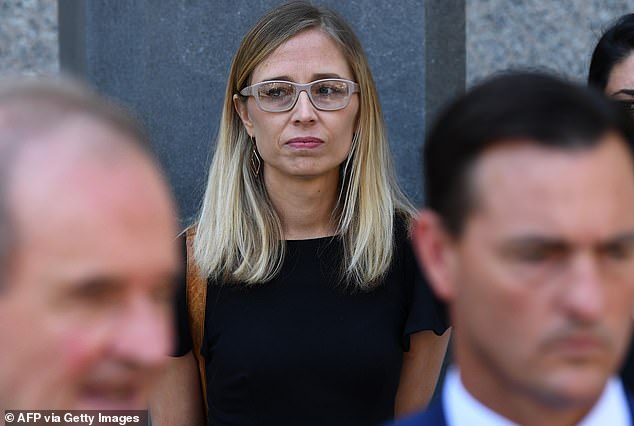 She finally broke down when Judge Nathan started reading her decision. She got restless in her chair as the judge said the evidence against her was 'strong'.
When Judge Nathan said a 'combination of factors' showed she had the 'motive and opportunity' to flee before her trial, Maxwell wiped a tear away. The second tear fell as the judge said Maxwell was 'sophisticated at hiding her financial resources'.
The case against her proved to be strong as multiple victims have provided 'detailed, credible evidence of the defendant's criminal conduct'. Perhaps more women were coming forward in the past week according to the sources.
The victims have made clear they want Ghislaine Maxwell remanded in custody and say they were –
'directly abused as a result of Ghislaine Maxwell's actions'
The document states –
"While that conduct did take place a number of years ago, it is unsurprising that the victims have been unable to forget the defendant's predatory conduct after all this time, as traumatic childhood experiences often leave indelible marks.

The recollections of the victims bear striking resemblances that corroborate each other and provide compelling proof of the defendant's active participation in a disturbing scheme to groom and sexually abuse minor girls".
The prosecutors said that it was 'curious' that Maxwell claimed to have access to millions of dollars had not offered 'a single dime' as collateral for her bond.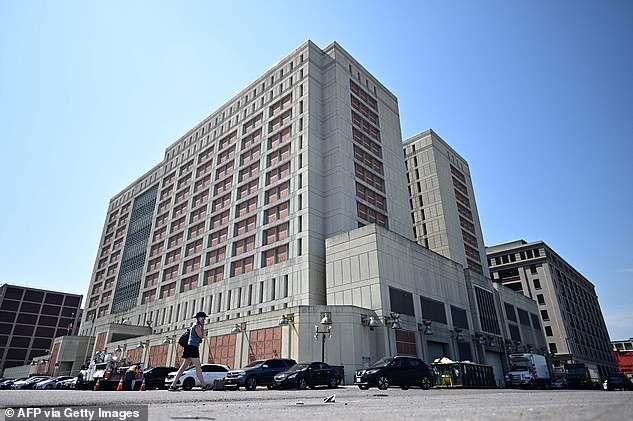 They claimed that Maxwell's finances were 'completely opaque'. Because she has not even mentioned which properties she be used in the bond.
Some of the co-signers are 'themselves so wealthy that it would be no financial burden whatsoever' if they lost their $5 million by Maxwell skipping bail, the document states.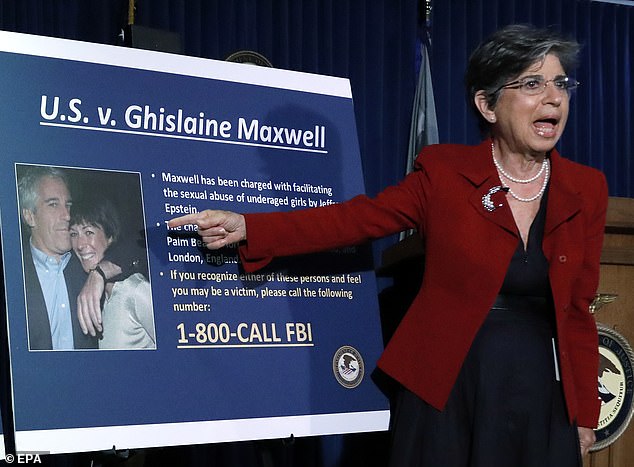 Epstein's victims have long demanded Maxwell's arrest and lawyers for them say that a slew of new accusers have come forward since she was apprehended.
Prosecutors will likely be looking to do a plea deal with Ghislaine Maxwell to lighten some of the six charges against her, two of which are perjury for allegedly lying during depositions.
The hearing took place in the jury assembly room with the capacity reduced to just 60 due to the coronavirus outbreak. The proceedings held were live through projectors.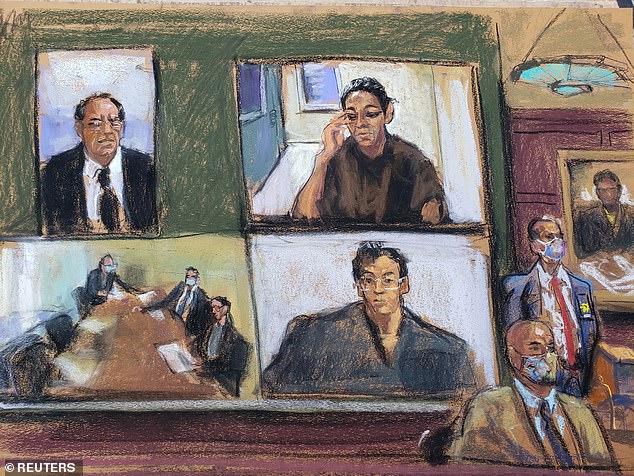 Earlier this month she was caught by the FBI from the rural town of Bradford, New Hampshire. She was staying up there since December.