Germany is a country in Central Europe. It is the second-most populous country in Europe after Russia and the most populous member state of the European Union. Germany is situated between the Baltic and North seas to the north, and the Alps to the south; it covers an area of 357,022 square kilometers (137,847 sq mi), with a population of over 83 million within its 16 constituent states.
For many, this country is famous for being the place where citizens show admiration for efficiency, bureaucracy, and rules, and share a common love of sausages and bread. But it's so much more than that. With their complex language and rich culture, there's also the mesmerizing nature and thousands of medieval and more modern castles.
Like every country in the world, it too has its own weird little quirks. To show you how unique this country truly is, we have scoured the internet and put together a list that vividly illustrates everyday life in Germany.
Here are 35 photos that prove Germany is a whole different world.
So continue scrolling…
1. Instead Of A Bible, This German Hotel Leaves A Copy Of The UN's Declaration Of Human Rights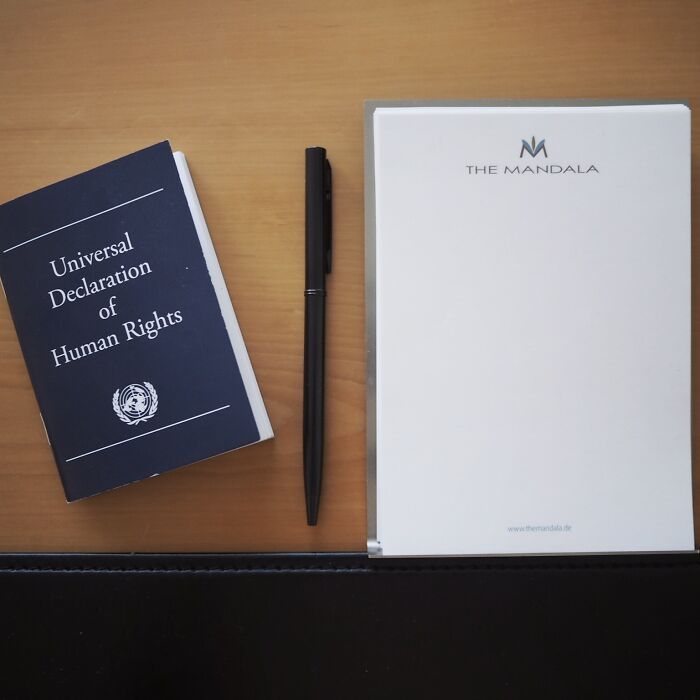 2. A German Circus Is Using Holograms Instead Of Live Animals For A Cruelty-Free Magical Experience. And It's Cool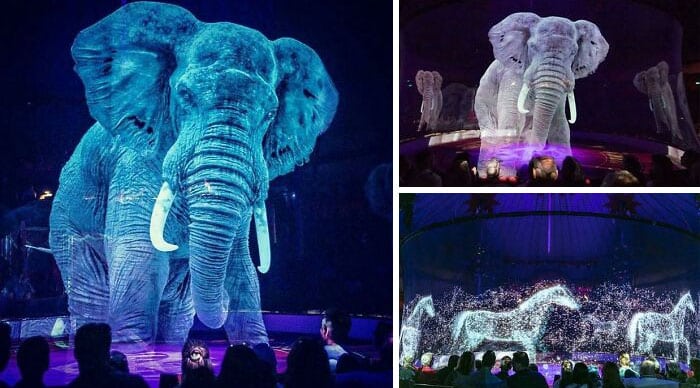 3. German Olympic Gymnasts Fight Against Sexualisation Of Women By Wearing Unitards For The First Time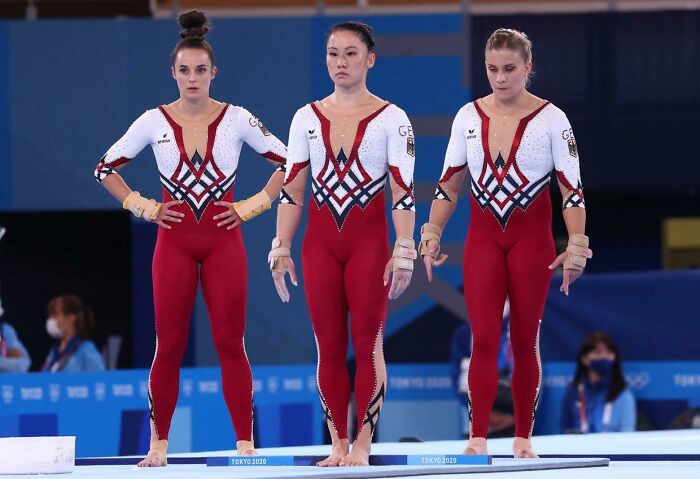 To learn more about this fascinating land, we reached out to Sindy, the creator of My Life In Germany — a blog that provides information to ex-pats about studying, working, and living in this country. Sindy is originally from Hong Kong, but she decided to enroll in a master's program at a German university twelve years ago, and never looked back.
Sindy told us some of the most interesting things she found while living there. "Germany is a very environmentally friendly country," she said. "Recycling is a big thing here. Streets are clean, people separate their garbage, and do not use plastic bags or straws."
Another intriguing thing she pointed out is that "many German highways have no speed limit. Driving over 200 kilometers per hour is a thrilling experience." Also, lots of people there "consider it a 'sin' to work on Sundays. You are supposed to do nothing on Sundays but rest," she explained and added that work also includes doing laundry or mowing your lawn.
4. When Traffic Comes To A Complete Stop In Germany, The Drivers, (By Law) Must Move Towards The Edge Of Each Side To Create An Open Lane For Emergency Vehicles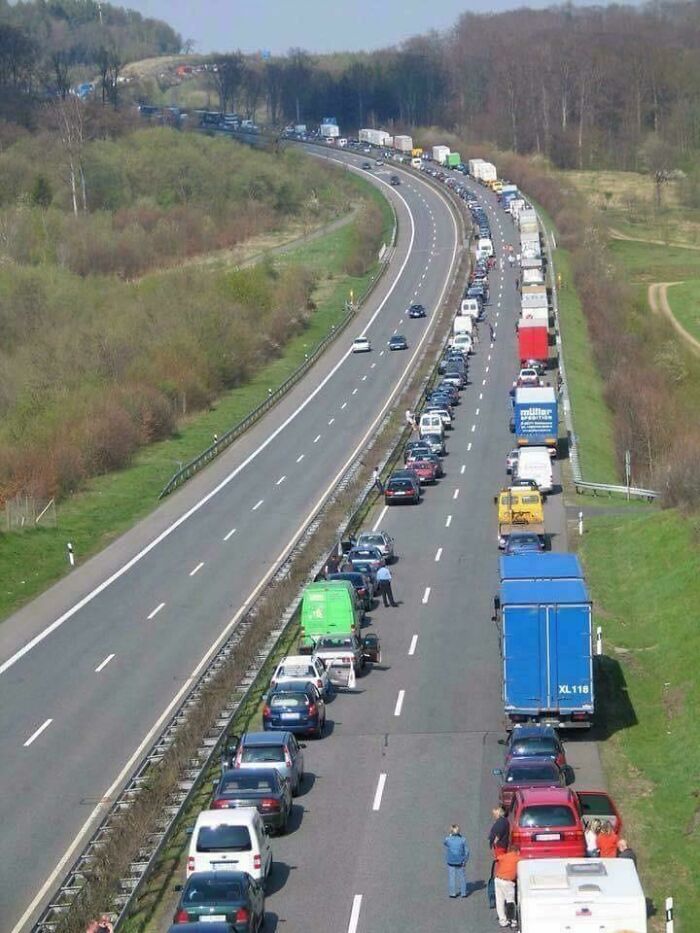 5. In April, Cherry Blossoms Bloom In Germany. Gifted By Japan After The Reunification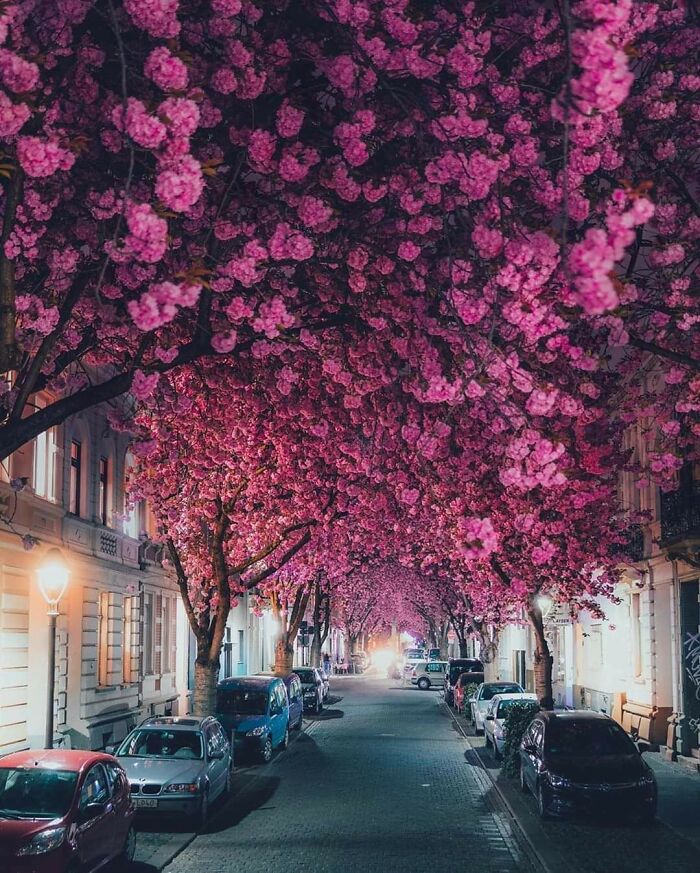 Planted in 1980, Bonn's "Cherry blossom tunnel" is among Germany's most spectacular
6. Tampons In Germany Have A Normal 19% VAT, Books Only 7%. So Tampons Are Sold As A Book With The Great Slogan "Stop Taxing Periods. Period"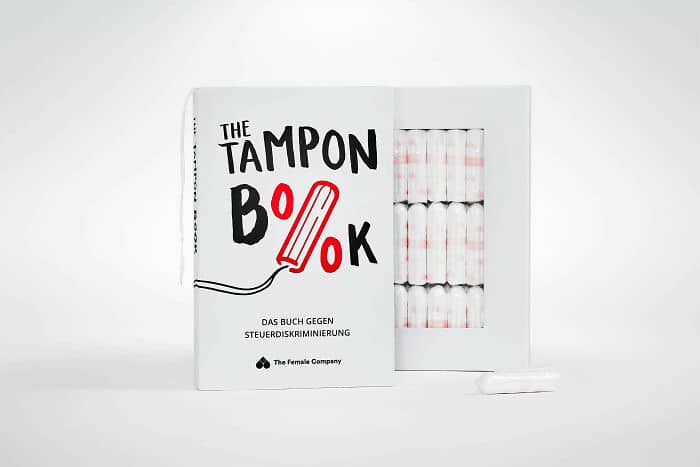 "When I came to Germany, I fell in love with its beautiful landscape. We can easily find nice hiking trails for the weekend, or simply do a picnic next to a beautiful lake," Sindy noted the things she loves most about this country. "Besides, Germany is located in Central Europe. It is very convenient to do road trips to other European countries nearby."
Needless to say, Germany seems like a great country to be in. It "has a very good standard of living. Health insurance is mandatory in Germany, [so] poor people do not have to worry about medical costs," the blogger pointed out some of the benefits.
It turns out there are strong labor laws and high job security in Germany, so people can actually have a good work-life balance. Plus, "German people tend to respect other people's privacy. They do not normally work on the weekend or during non-office hours."
"Parents can also get a few hundred Euros monthly allowances from the German government per kid," she continued. "Public schools and also universities are free. That means students are not left with a huge amount of debt after graduation."
7. This Is The 'Neustadt Kunsthofpassage' A Building In Germany That Plays Music When It Rains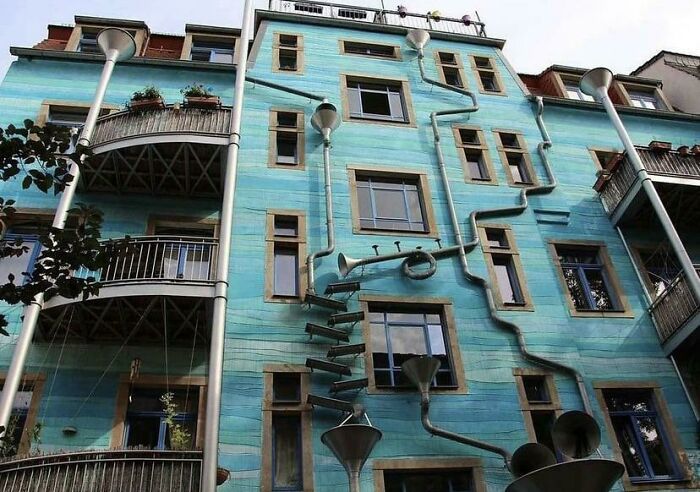 8. Kromlau Bridge, Germany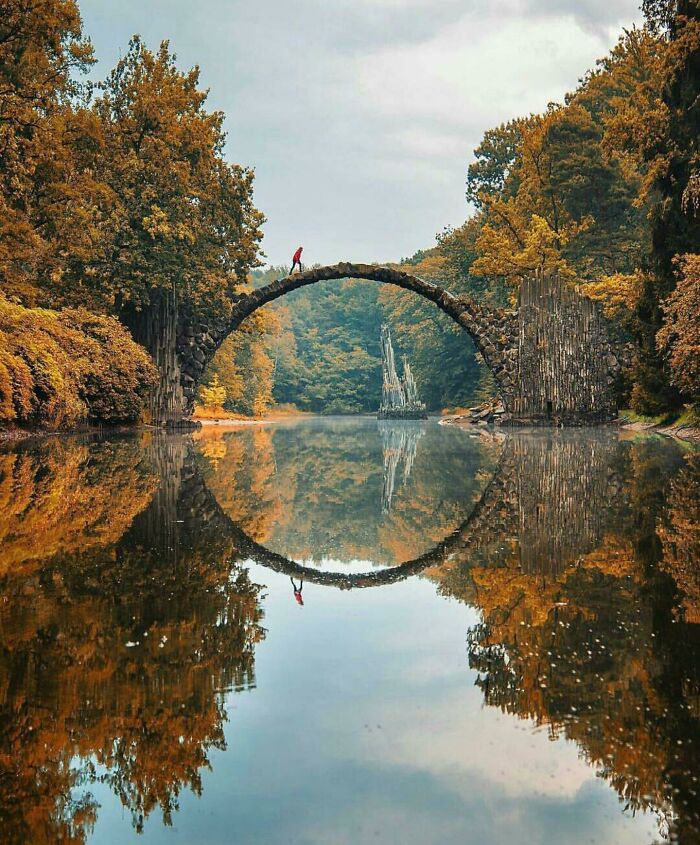 9. A German City Has Installed A Number Of Pods For Homeless People Fitted With Thermal Insulation To Sleep In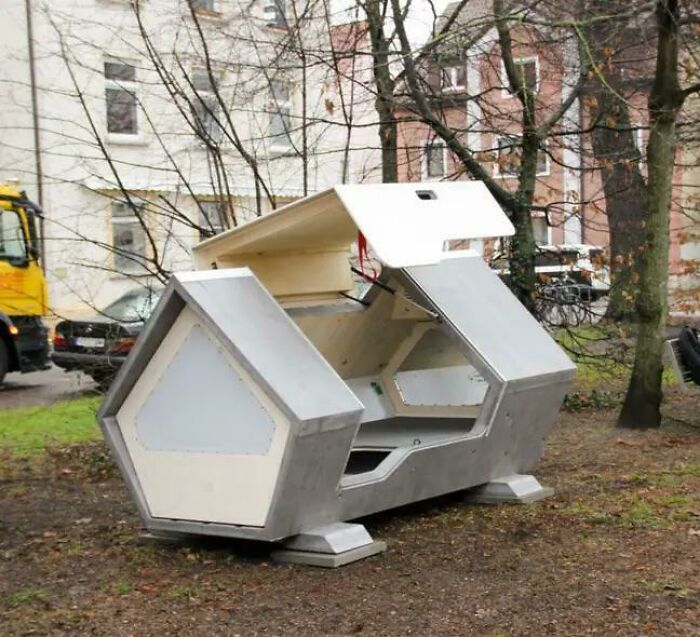 However, even if moving abroad is a thrilling experience full of new adventures, different cultures, and unfamiliar cities, no one is immune to culture shock. Sindy told us that for her it was quite hard to get accustomed to the German way of life.
"The most challenging thing for me at the beginning was the German language. In my opinion, [it] is not easy to learn. Even though many German people can speak English, most official documents from the banks, insurance companies, or authorities are in German only," she said and revealed she often needed help from her friends, especially when dealing with the authorities.
10. The Technical University Of Munich, Germany Has Slides On The 4th Floor If You Didn't Feel Like Taking The Stairs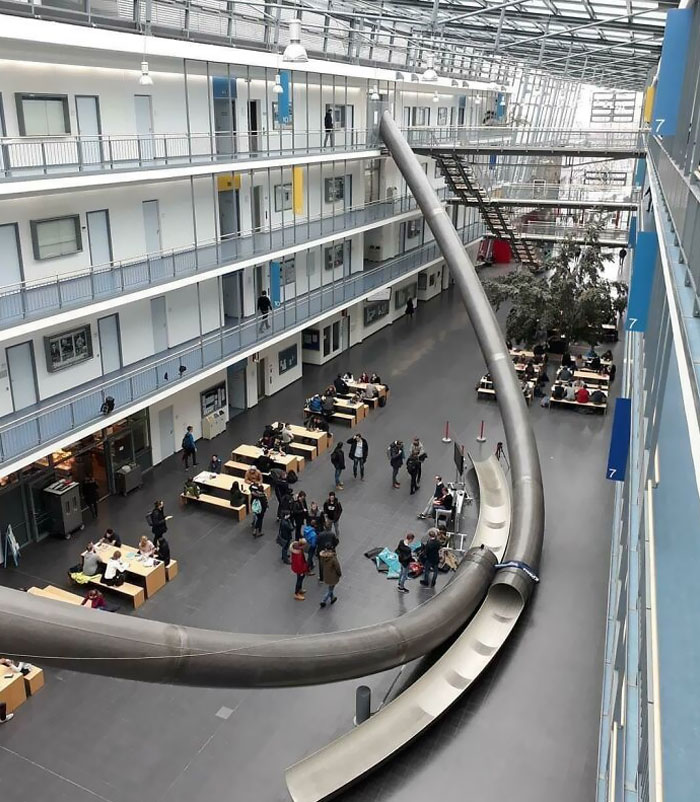 11. The Small German City Bad Vilbel Hadn't Enough Space In The City Center For A New Library Building. So They Build The First And Only Library Bridge In Europe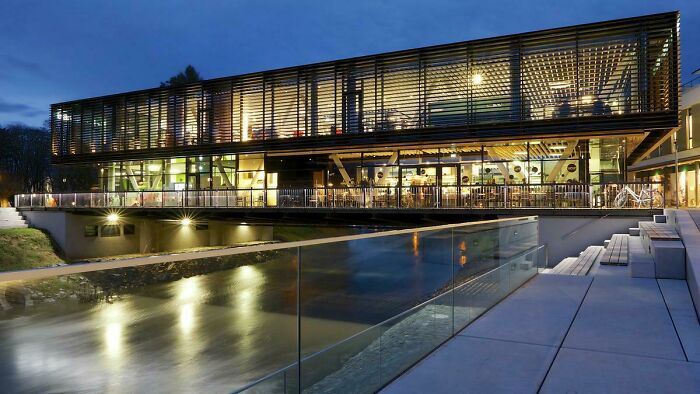 12. A Wheelchair Swing In Germany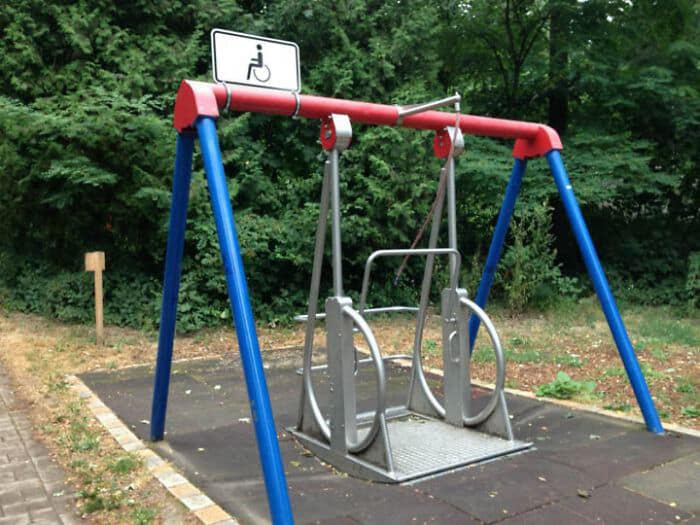 People often have this stereotype that the citizens of this nation prioritize order and have a deep affection for rules, and Sindy believes it's true. "German people are efficient workers. They do not like to do small talk as much," she added. "Instead, they like to get straight to business. Germans tend to have a strict separation of business and private life [and] they need to be very efficient so that they can get all the work done during their office hours."
Sindy also mentioned that Germans love rules. "For example, jaywalking is very frowned upon in Germany. People tend to stick to the rule and do not like to make exceptions. While it is a good thing, it can become quite bureaucratic and inflexible."
13. Though I'd Show You Guys What We Do In Schools In Germany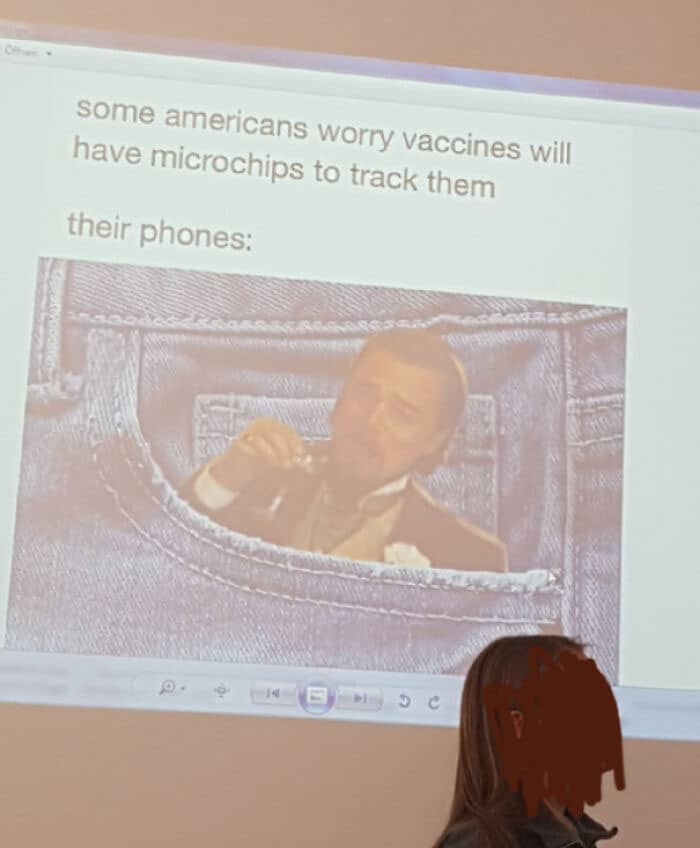 14. German Professor Who Is A Hardcore Star Wars Fan Has Just Repainted An Observatory Into R2-D2
15. Wuppertal Suspension Railway In Germany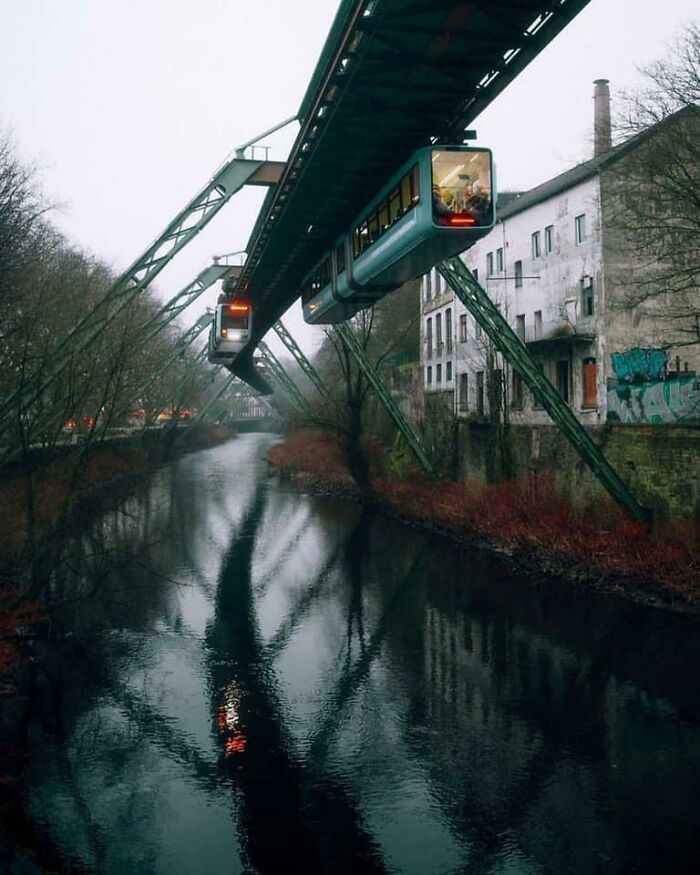 Another quite common stereotype that apparently is true is that people there are very direct. "I was not used to it at the beginning. But now, I think that it is a good thing because it is better to know what people truly think." Also, it seems that Germans have a thing for planning. "Instead of throwing a party spontaneously, they like to plan it. This also applies to many other life aspects such as visiting a doctor, a hairdresser, or any government body. You should make an appointment instead of going there directly."
16. This House Covered With Overgrown Ivy In The Botanischer Garten Gießen, The Oldest Botanical Garden In Germany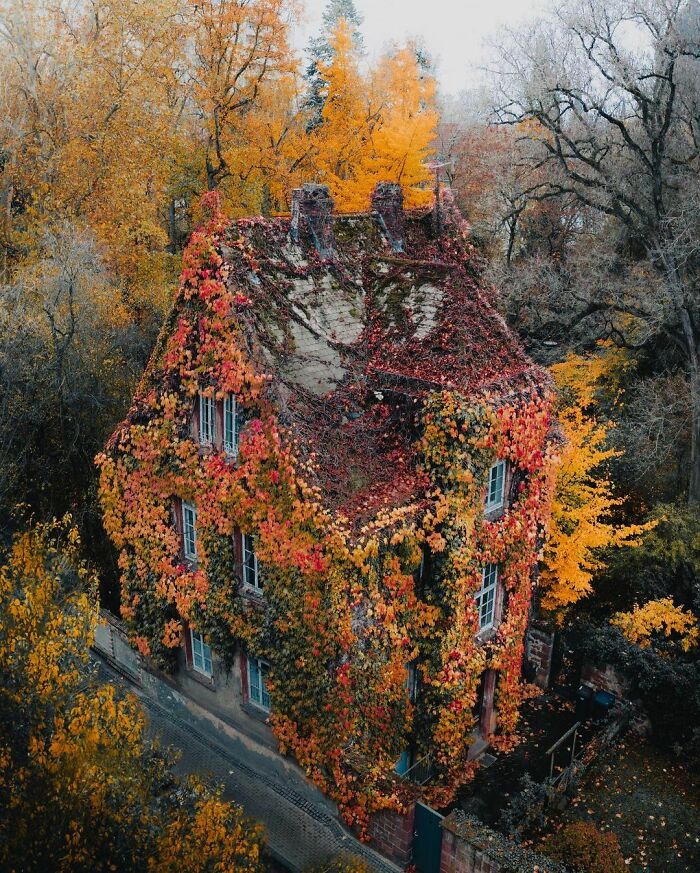 17. Crosswalk Signals In Friedberg, Germany, The Town Where Elvis Presley Served In The US Army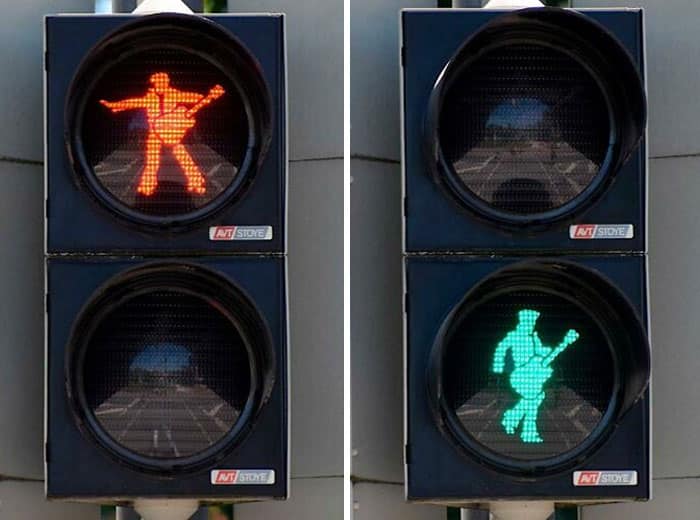 18. Fun Facts About Germany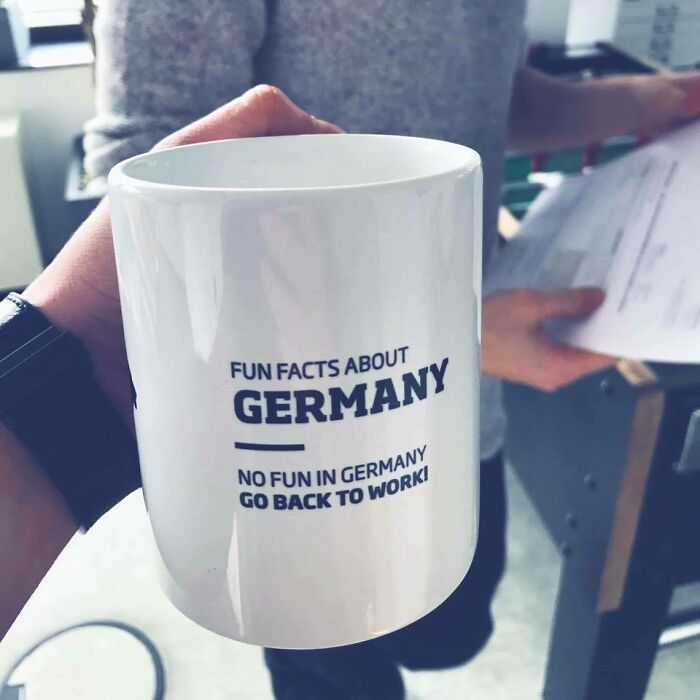 After scrolling through this list, if you found having a deep urge to visit this beautiful country or even consider living there, Sindy has some advice for you. "If you plan to move to Germany, you should try to learn German as much as you can. Try to make local friends and grab any opportunities to speak German. You will feel much more integrated once you are familiar with the language."
19. In Germany, There Is A Waterpark Called Tropical Islands. It's Literal Tropical Island Built Inside Old Blimp Hangar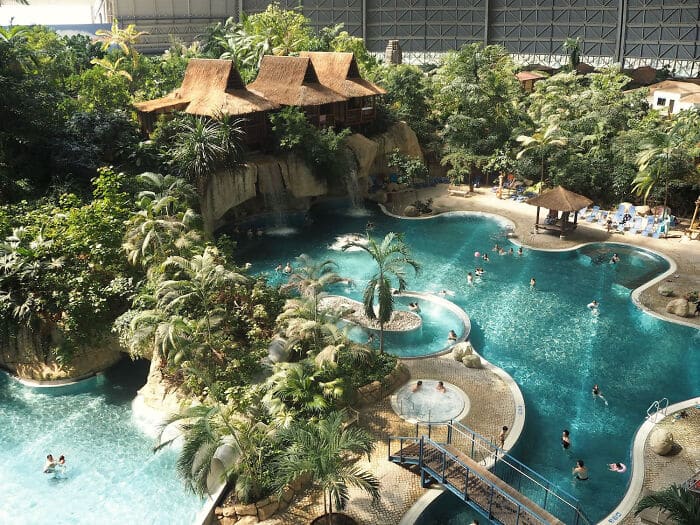 20. Frankfurt, Germany Stunning Geometrical Parking Offers 60% Of Space And Easy Parking And Exit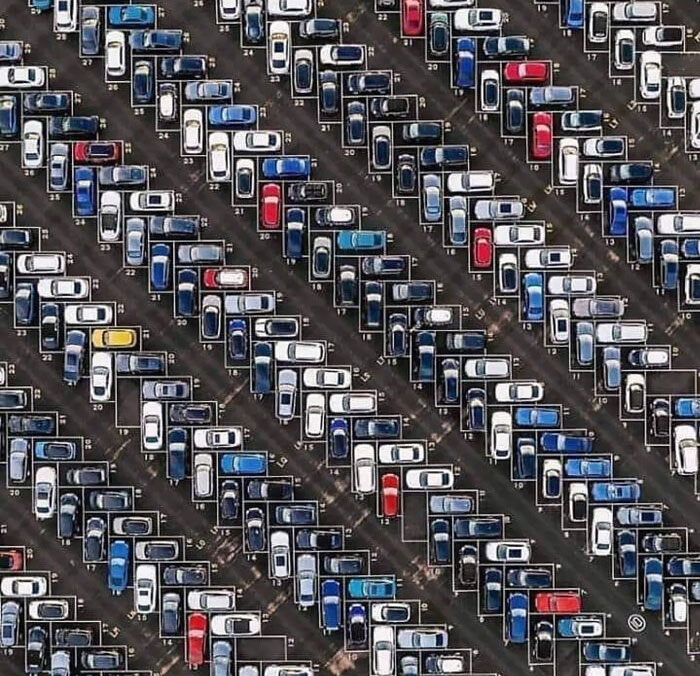 21. "Women Only" Parking In Germany. About 7% Of Violent Crimes Against Women Occur In Parking Garages, And This Is An Attempt To Make Parking Safer For Women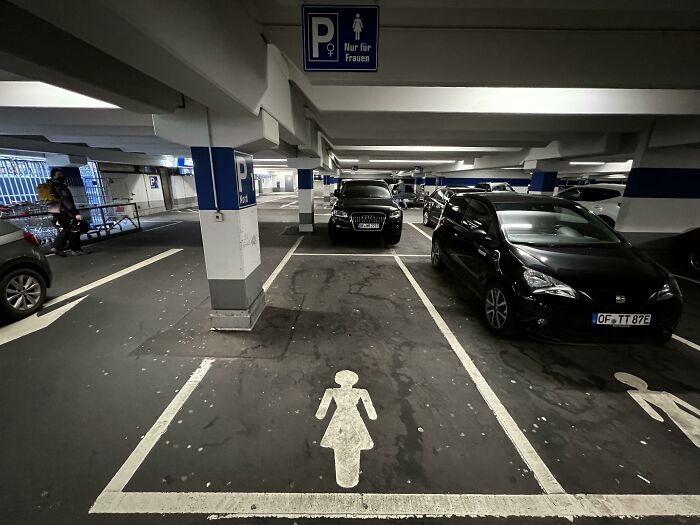 "German people may seem cold at the beginning. Instead of talking to strangers on the street, [they] make friends through other common friends or interests. Try to join some clubs such as sports or music clubs. You will meet other like-minded German people and can develop a life-long friendship," she concluded.
22. This Was My View As I Stepped Off The Train In Köln, Germany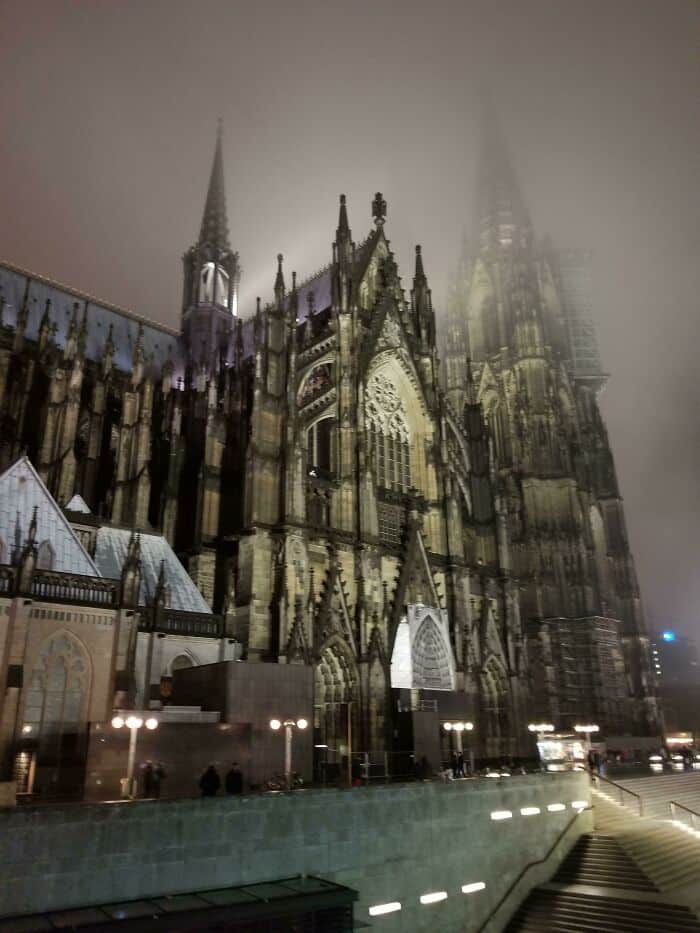 23. Manhole Cover In Wiesbaden, Germany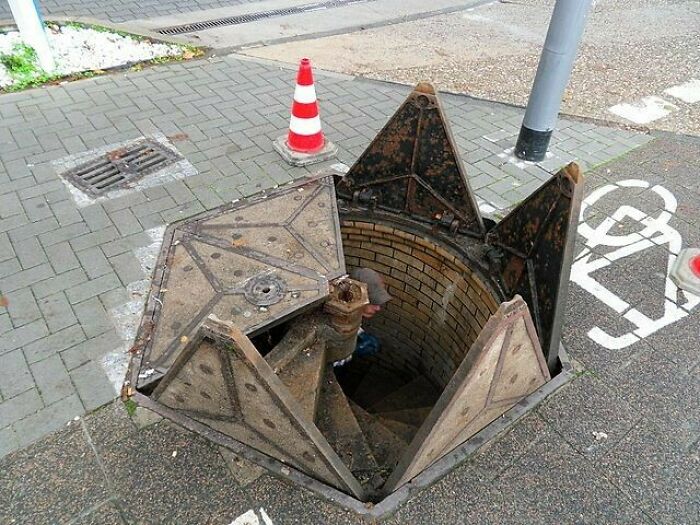 24. In Germany, You Can Play Pong With The Person On The Other Side Of Traffic Lights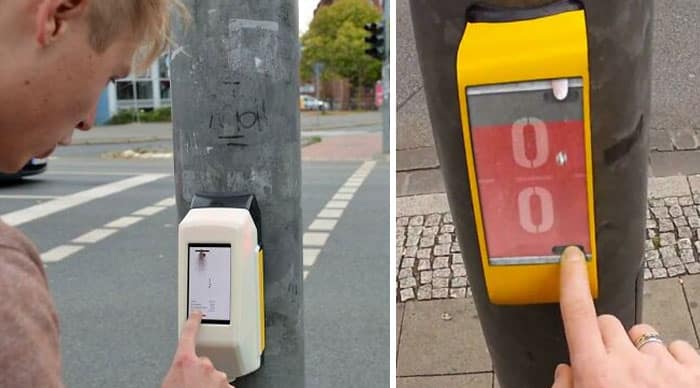 25. Cat Shaped Kindergarten, Germany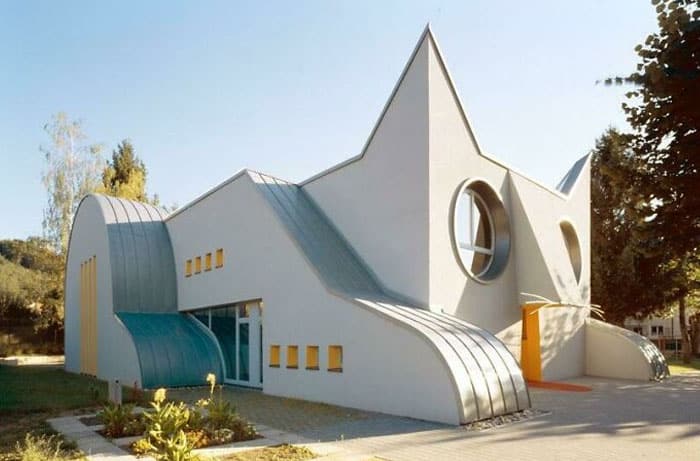 26. Eschenheimer Turm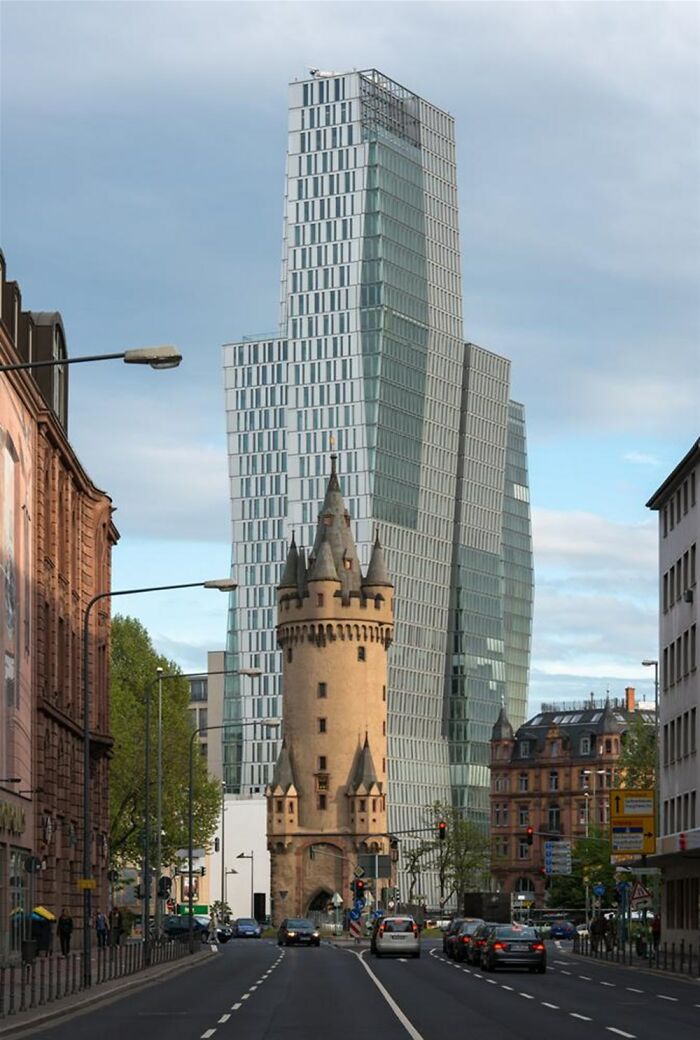 The oldest and most unaltered building in the foreground of Modern High Rises, the Innenstadt district of Frankfurt, Germany. Erected, 15th century (1426-28).
27. There Is A Street Dedicated To Cherry Blossoms In Bonn Germany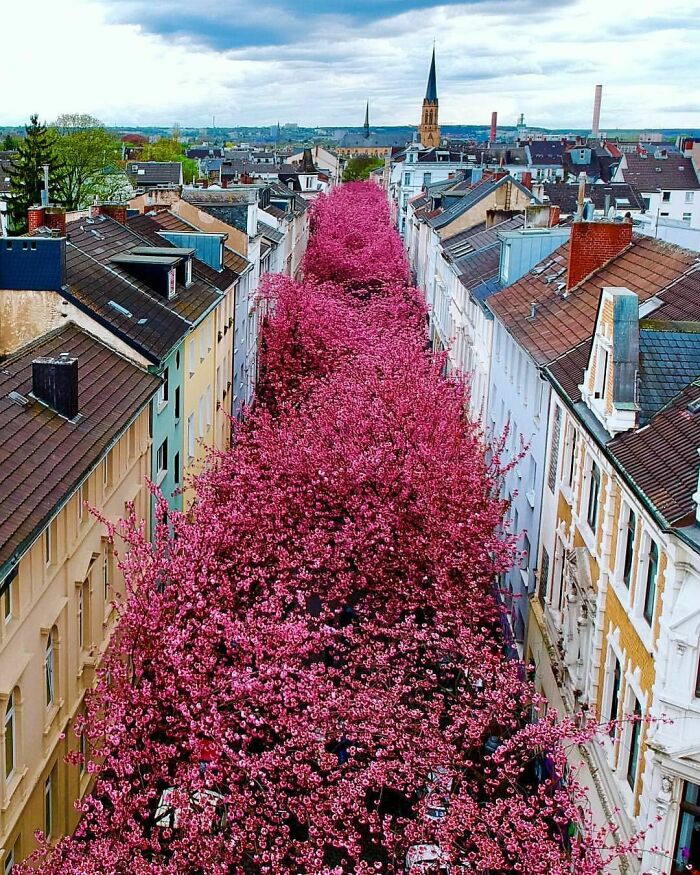 28. This McDonald's Has A "Drive-Thru" For Boats. Located In Hamburg, Germany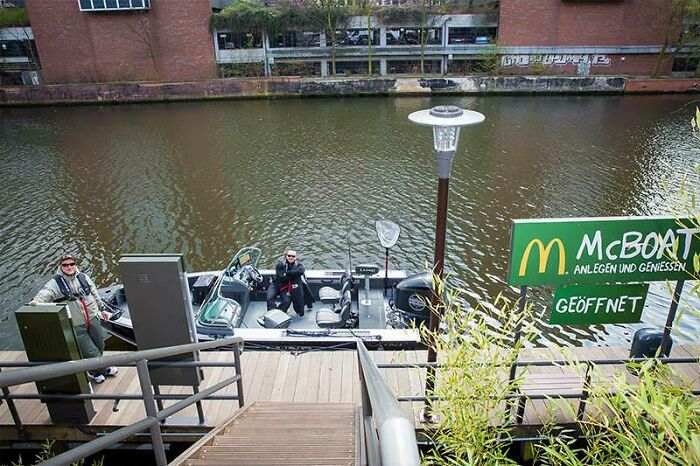 29. In Germany, There Is An Elevator That Has An Aquarium Inside Of It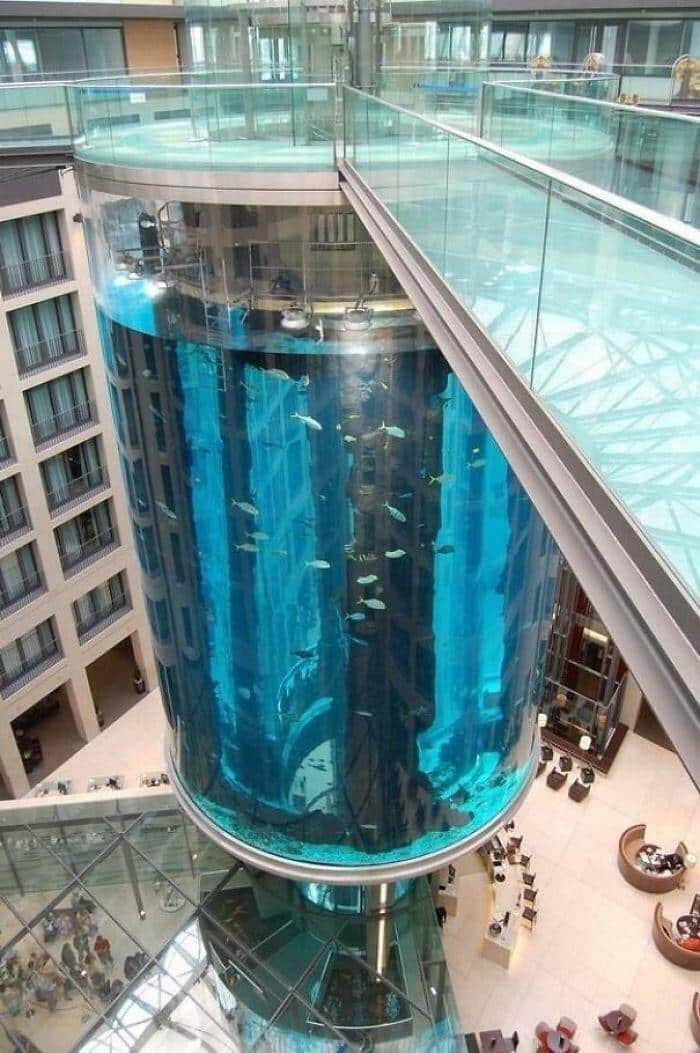 30. German Supermarket Has A Genius In Charge Of Beer Promotions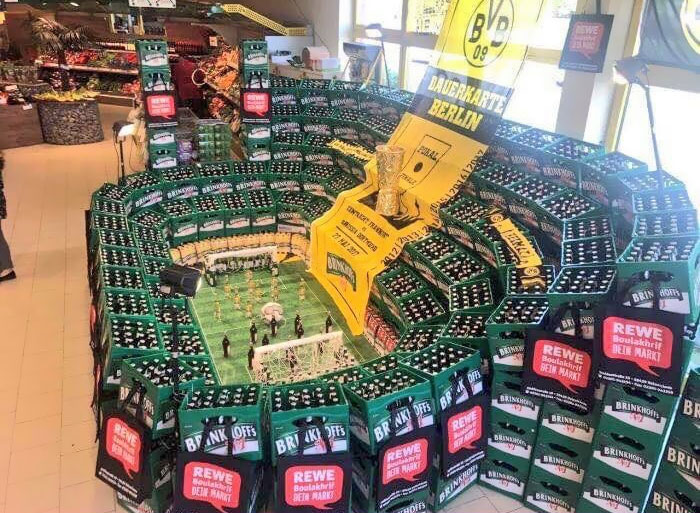 31. This Bridge In Germany Was Painted To Look Like Legos
32. Germany Just Built An Electric Highway To Curb Pollution From Diesel Trucks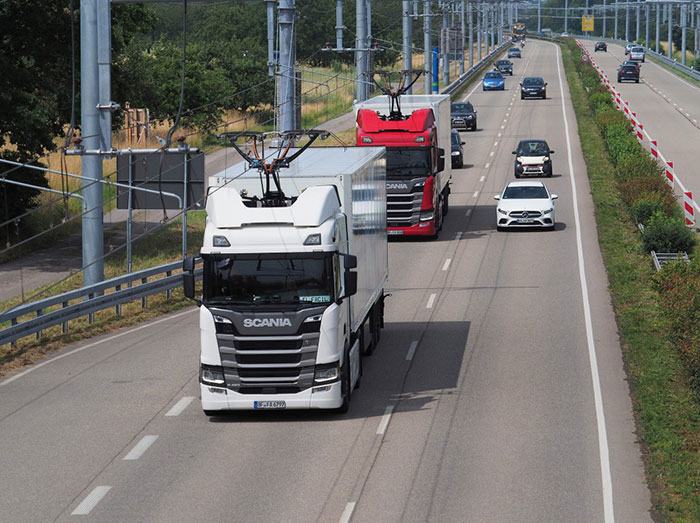 33. Snowy Bridge In Germany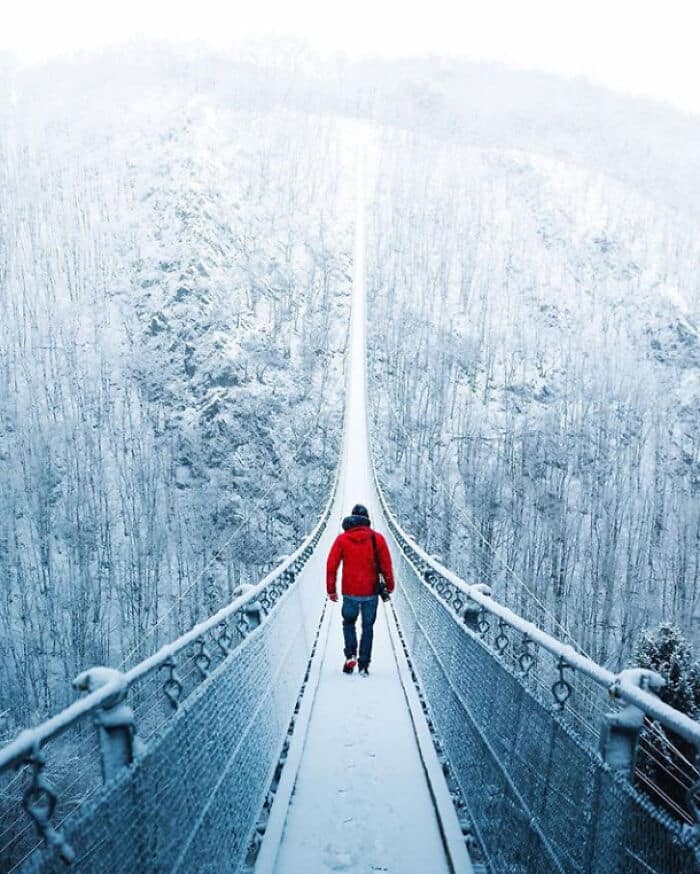 34. This Antique Door From 1380 In Regensburg (Germany) Helps Finding The Keyhole After You Drank Too Much Wine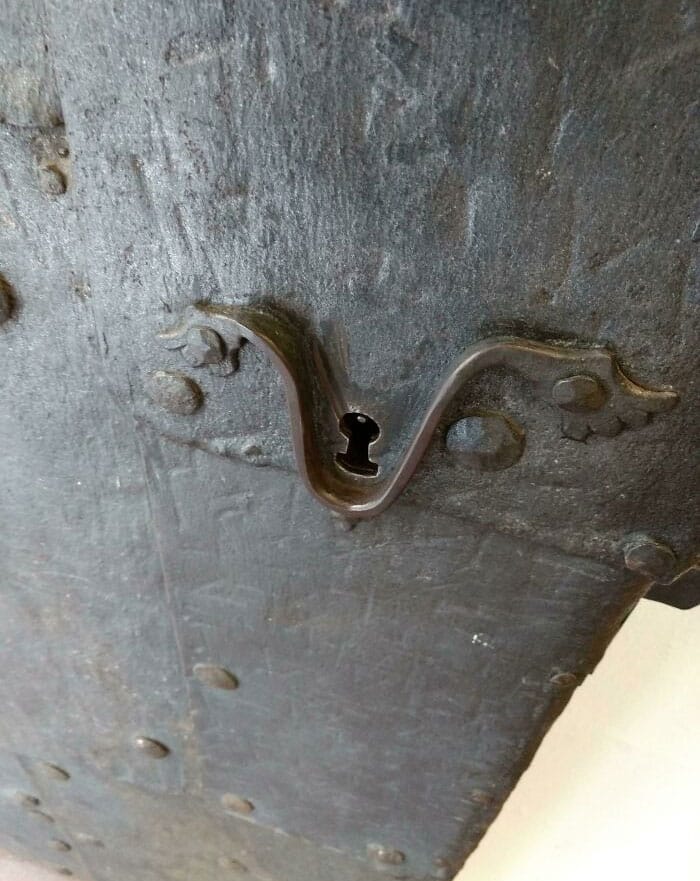 35. In Germany, We Have "Puke Sinks" In Some Public Places That Have Events Like The Oktoberfest