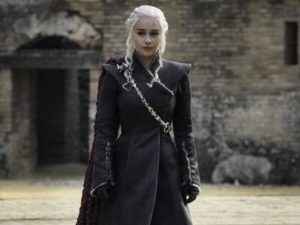 If you haven't caught up on Game of Thrones before its epic season finale, think again. It's been two years since us fans were last treated to a new episode and waiting until April seems really painful. But if you've never seen Game of Thrones before and want to join the bandwagon, you're on a serious yet achievable deadline.
The last chapter of the fantasy series will stream on Monday, April 15. So, in case you wish to watch one Game of Thrones episode a day, need to begin on Thursday. This way you can watch all GOT episodes ahead of the finale.
'
For many who stream the whole series in 24 hours, one episode a day is really simple. Game of Thrones Season 8 will have six episodes, which is one less from seven in the last season.
However, reports reveal that each GOT Season 8 episode will be the length of an entire film with some of the most incredible battle sequences.
It comes after a fresh clip from the new season, featuring a historic moment fans went crazy for.
After months of no news of the series, HBO released the first teaser which shows Sansa announcing Winterfell's allegiance to Dany.
"Winterfell is yours, your grace," she says to the Mother of Dragons in the short.
Jon Snow is also seen standing next to Dany in the scene.
The three power players are in Winterfell, where many are gathering to fight Army of Dead in an epic battle as the series comes to an end.
GAME OF THRONES IS MASSIVE!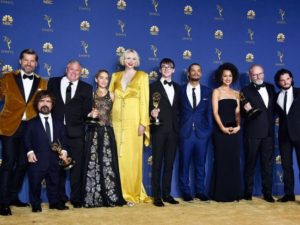 Game of Thrones has been a huge show, thanks to its splendid storylines and unpredictable plots.
The series is based on the best-selling book series by George R. R. Martin, and was created by D. B. Weiss and David Benioff.
The first seven seasons of GOT are available to stream online on demand on Foxtel Now.
Game of Thrones Season 8 Official Teaser Trailer
https://www.youtube.com/watch?v=NspqGM0DbbQ