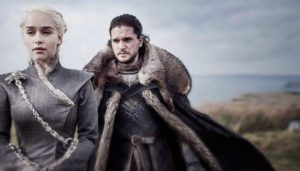 Game of Thrones Season 8 Episode 1 is all set to air on the 14th of April. With a little over 2 months to go, excitement continues to rise with every passing day. However, spoilers are making their way in as we approach the release date. News website IBtimes has spilt some beans as to how Game of Thrones Season 8 Episode 1 begins.
Game of Thrones Season 8 Episode 1 Spoiler: How It Starts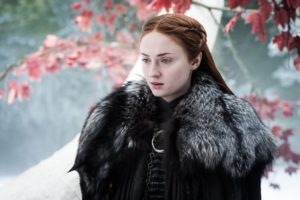 The first episode of GoT Season 8 will be based in a village on the outskirts of Winterfell. This isn't a completely unfamiliar territory as we have seen this village in the past. In Season 5, we see Brianne and Podrick stay here while Sansa went to light a candle. In the past, we have also seen Tyrion Lannister visit a brothel in this village (in Game of Thrones Season 1).
It is here that Daenerys will meet Sansa Stark and Arya Stark. Sansa and Arya are going to be happy to meet Snow again – but are suspicious of Dany. This interaction between the characters is going to be quite fresh and interesting to watch.
Game of Thrones Season 8 Episode 1: More Details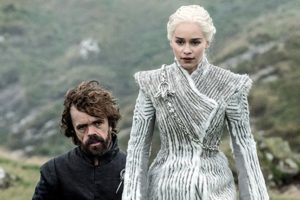 Game of Thrones Season 8 Episode 1 is all set to feature a number of flashbacks. It is also expected that there will be a sequence which will remind the viewers of season 1 where Robert enters the town. However, this time around, it won't be Robert Baratheon, but Daenerys instead.
Fan theories indicating that Tyrion might betray Dany have also been making rounds. Two months to go – and it all ends! #ForTheThrone.
Source: IBTimes
Facebook Notice for EU! You need to login to view and post FB Comments!