Can we ever get enough of pugs? Um, Nah we can't. And how can we? After all, they are absolute cuties and just want to shower us with their unconditional love almost all the time. But there is something even cuter than pugs. Do you know what? You don't? No worries because we know it. It's the pug webcomics. Yay! 
The webcomic we are talking about here is made by a talented artist Gemma Gené's. And in this, she has shown her amazing journey with her pug named Mochi. So brace yourself for the ultimate dose of cuteness that will make your day even better. You can also share this amazing post with the people who are madly in love with dogs just like you.
#1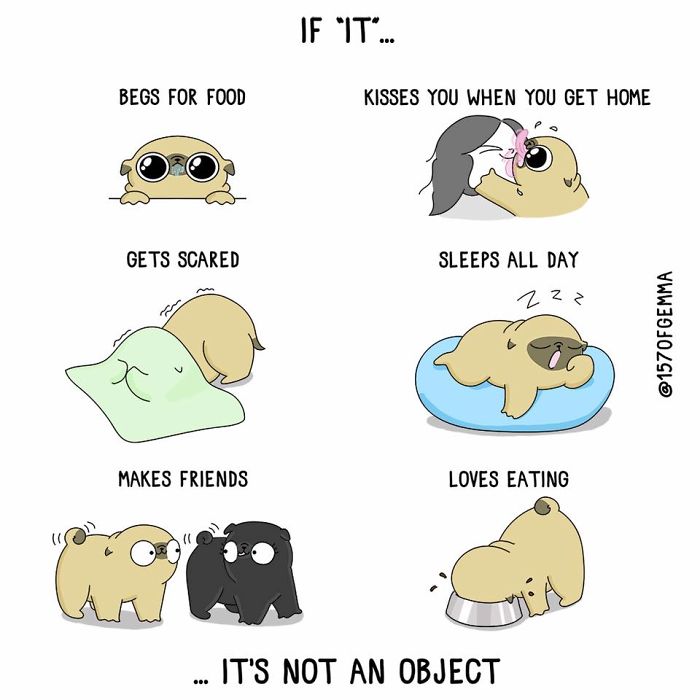 #2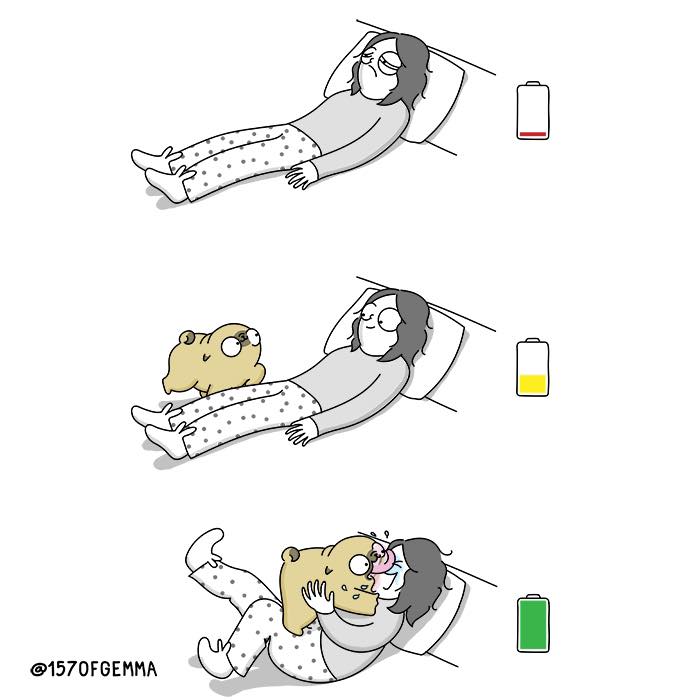 #3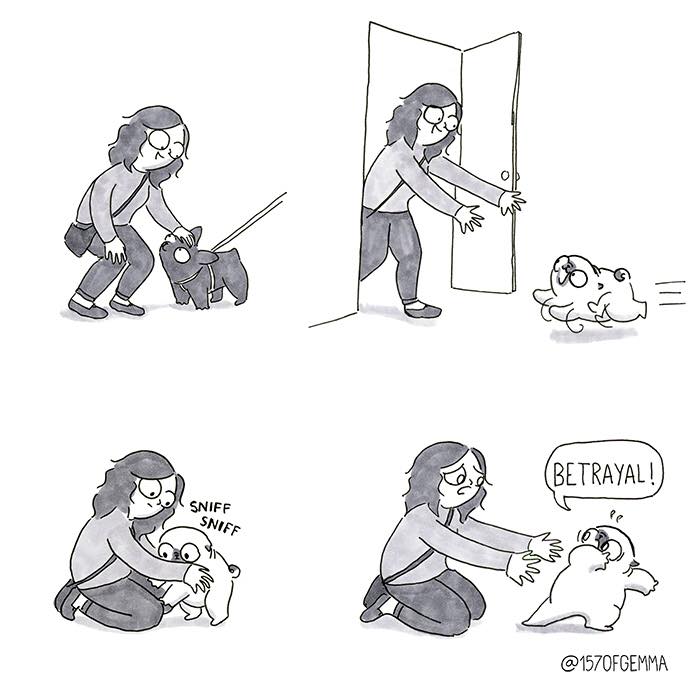 Talking about Gemma, she is originally from Barcelona, Spain but lives in New York. And she is actually very talented because she can do everything from painting, sculpting to making hilarious doggo comics. 
Other than her cute dog Mochi, Gemma has also featured her husband Peli and Moch's siblings Huey and Duey in her webcomic. You will be amazed to know that Gemma is quite popular on social media sites because of her skills and has 293K followers on Instagram. 
#4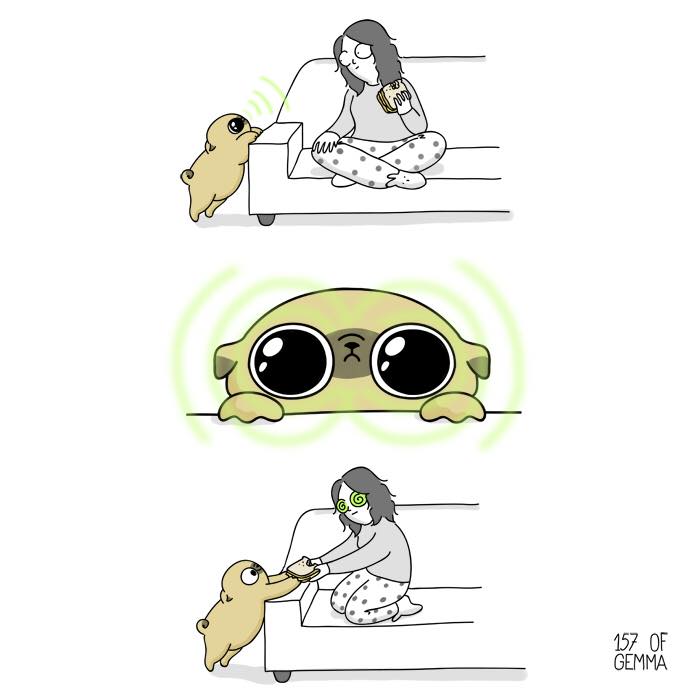 #5
#6
Gemma wrote on her website that "Mochi is a very happy and sweet pug that sees life in a particular way. He is super sweet and well behaved, but he can be very sassy and pretty much does whatever he wants."
She also says "His favorite activities include sleeping, eating and going for walks, especially when he is being carried."
#7
#8
#9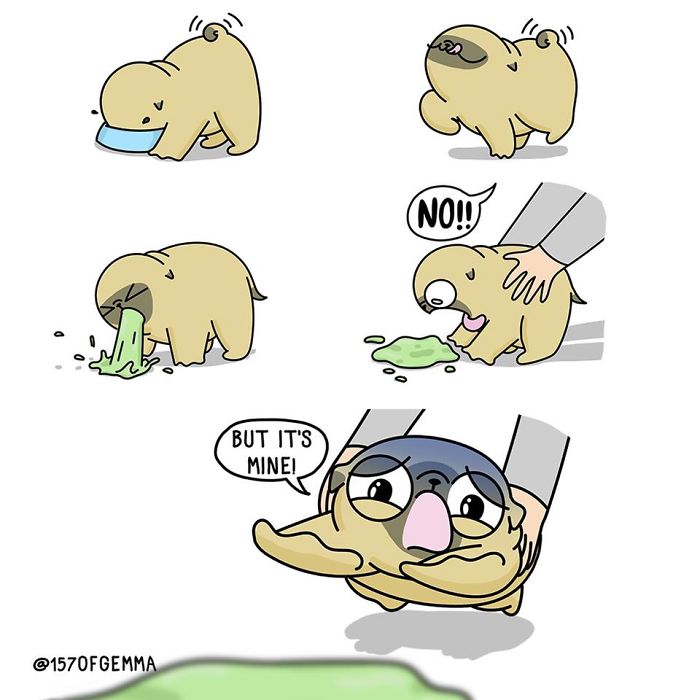 Gemma started drawing comics back in 2012 to escape from her Architecture final thesis. After a year she stopped making the comics when she moved to New York. but in 2014, Gemma started entertaining the pet parents with her funny comics featuring her cute pug Mochi.
The Twinchis in the comics are Mochi's rescued siblings who enjoy lazing about.
#10

#11
#12
If you are falling in love with this particular breed after seeing the comic and planning to adopt one, there are a few things that you should know. So get ready. 
Chloe Tejada from Canadian Living says that pugs are really clingy and she got to know about this when she adopted Rosie. Pugs follow their owners literally everywhere. So if you are getting one, just forget about personal space (seriously). 
#13
#14
#15
You should also know that pugs aren't one of the healthiest dog breeds. This is because they can develop breathing problems and different types of allergies. So if you are getting a pug, be ready to take care of their nose folds and eyes. Also, they are high maintenance and they will need cleaning, attention, and of course, food. Not to mention that pugs shed a lot! 
But they are cute so whatever.
#16
17
#18
#19
#20
#21
#22
#23
#24
#25
#26
#27
#28
#29
#30