Before talking about the Fuchsia OS in details we should take a walk down history. To see where Android OS came from and how it impacted the world of Technology.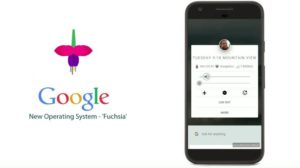 Android currently is used in 37.86% of all computing devices globally – in comparison Windows OS is used in 36.08% of all devices. That amounts to billions of devices using Google's Linux based Open Source Operating System. Everyone relates the rise of Android to the untimely demise of Nokia and their aesthetically pleasing hardware designs. Sometimes outlandish too – if one were to remember the iconic Lipstick Nokia mobile.
The greater underlying shift, however, was that of the shift of focus. From the hardware aspect to one that was based on the user experience – Touch capability and User Interface.
Hardware and body design took a back seat and software was where the race heated and given Android's unbeatable user experience. Android has been ruling the Operating system market for mobiles for a decade now.
The Chrome OS disaster
However, the story of Google is not all about searing successes – Chrome OS, Google's big move to compete with Microsoft and Apple's Operating Systems met with failure.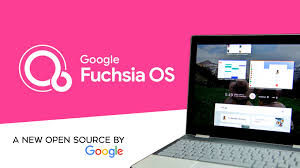 Google took to understanding the lessons learned from that failure and developing a vision for the future. A future where devices are unified across platforms and in business terms. It translates to developing an Operating system which can be used across multiple platforms without any compatibility issues.
This gave birth to Google's massive futuristic project of Fuchsia OS – Google's vision for the future. The project is shrouded deeply in secrecy with very few details available.
So, what is Fuchsia OS exactly?
Fuchsia is Google's attempt to take all the core functionalities of Android and all its other platforms and develop an all-in-one Operating system. It will work on any device, be it mobile, desktop or tablet.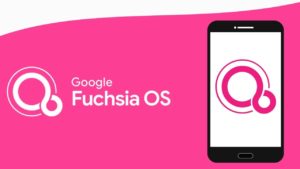 From a first glance of reports, codes and alpha previews, Fuchsia OS is the successor to Google's Android family over the next 6-8 years. This also means Google has to be correctly able to interpret the direction in which computing devices will evolve during that timeline and also how their functionalities will change.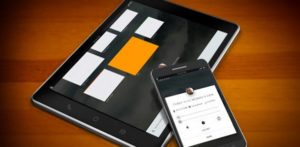 What does Fuchsia OS hold in technical terms?
From a technical perspective, Fuchsia is rumoured to run on a new, open-source microkernel called Zircon (previously Magenta), instead of Linux.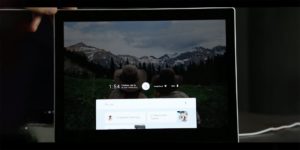 For the uninitiated, a microkernel is the very basic framework. A base of sorts which allows the scope of building an entire operating system on.
This translates to Google having a wider control over compatibility –phones, tablets, embedded systems e.g. smart speakers and IoT bulbs, and in-car infotainment systems. The theme coming out of all the news about Fuchsia OS is of Universal Integration and the ability of the OS to be virtually run on any platform.
Google's rise has always been based on the Open source nature of their OS and as such, it only makes sense that the Fuchsia OS will also follow suit.
The first real-time OS
Another interesting bit of news is that Fuchsia OS is dubbed to be the first real-time OS. It is always connected to the internet and gives the user an immersive user experience, coupled with the focus on voice and AI.
Fuchsia OS is the next logical step in the evolution of Operating system and can be deemed to be a step in its transcendence above the constraints of device-based platforms.
The next half decade will surely be an interesting and exciting time for techno savvy users as they have much to look forward when it comes to the Fuchsia OS.