Christopher Nolan's newest film, Oppenheimer, isn't just a straightforward story about the man known as the father of the atomic bomb. Instead, it dives deep into the life and mind of J Robert Oppenheimer. The movie unravels the many layers of his personality, showing us the struggles and internal conflicts he faced. Through Nolan's lens, we see how Oppenheimer's groundbreaking work in science wasn't just a great achievement, but also a journey filled with personal challenges, heartbreaking moments, and difficult moral choices.
This film paints a portrait of a man whose genius had profound implications, not just for the world, but for his own life as well.
Deciphering the Mystery of Nolan's Sound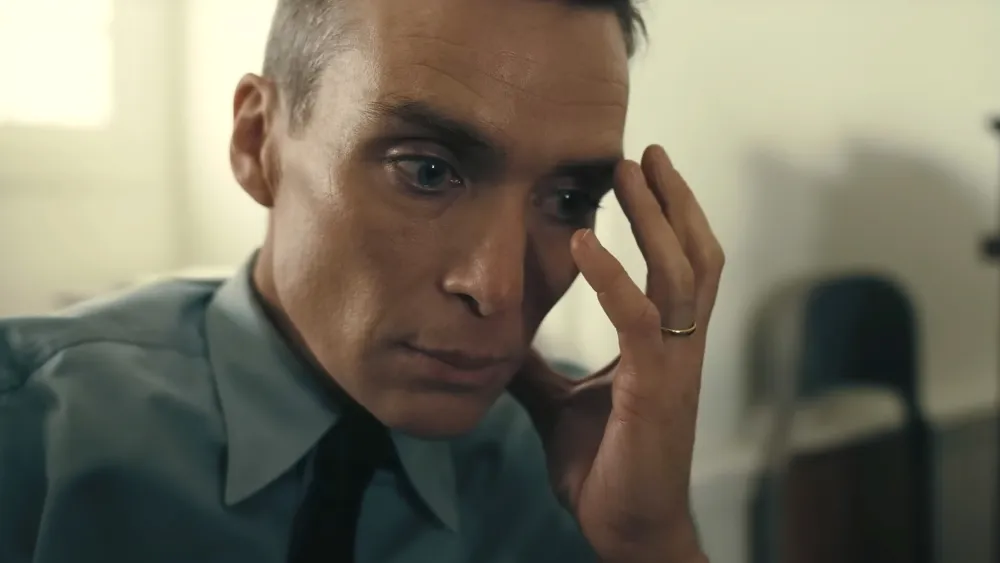 Oppenheimer has a unique sound that keeps popping up throughout the movie – a mysterious, deep rumble. This sound catches the audience's attention every time it's heard, making them wonder where it's coming from and what it means. It's like a puzzle or a secret that keeps everyone guessing. But, it's only after watching two of the three hours of this long film that the answer becomes clear. The moment it's revealed links back to a big announcement by President Harry Truman about the A-bomb.
This repeating rumble sound is more than just noise; it symbolizes the heavy feelings of guilt that Oppenheimer carries with him for his part in the tragic events in Hiroshima. Every time viewers hear that sound, they are reminded of the huge burden Oppenheimer felt, knowing his discoveries changed the world in such a powerful and devastating way. The sound becomes a constant reminder of the deep consequences of his actions and the responsibility he bore.
Two Perspectives: The Dual Narrative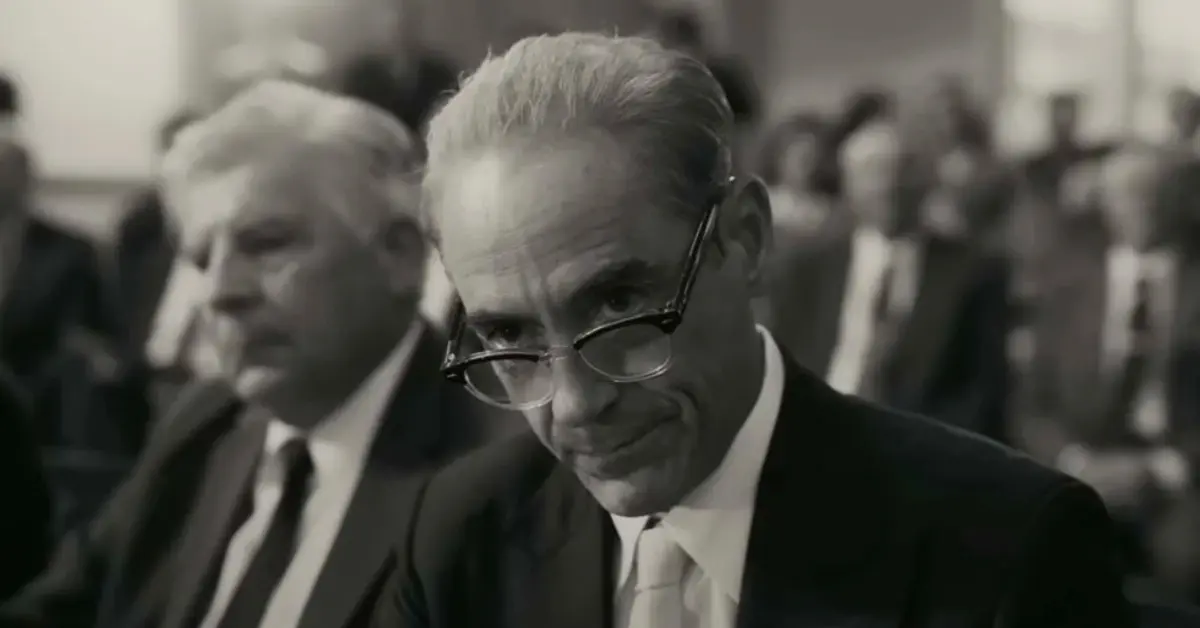 The movie Oppenheimer is inspired by the detailed book American Prometheus written by Kai Bird and Martin Sherwin. In an interesting twist, director Christopher Nolan tells the story using two different viewpoints. He calls these viewpoints "Fission" and "Fusion". "Fission" dives deep into Oppenheimer's personal feelings, his worries, and his private life. On the other hand, "Fusion" shows the tough challenges Oppenheimer faced from Lewis Strauss, who was the big boss of the Atomic Energy Commission.
By choosing to tell the story this way, Nolan paints a full picture of Oppenheimer's life. We get to see not just the amazing things he achieved in science but also the struggles and issues he had to deal with in society and politics. This two-sided storytelling helps the audience understand the whole story and see the many sides of Oppenheimer's life.
A Man of Paradox
Cillian Murphy plays the role of Oppenheimer beautifully, showing all the different sides of his personality. Oppenheimer is shown as a person filled with contrasts and differences. On one hand, he's a brilliant scientist who makes a powerful weapon that could be used to save many lives. However, even after making this weapon, he strongly believes it shouldn't be used. He's seen as a true American hero, someone who has done so much for his country.
But at the same time, some people doubt him and think he might be a traitor. Not just in science, but Oppenheimer also has a deep interest in spiritual things. He is drawn to the world of numbers and logic found in quantum mechanics. But he also finds peace and understanding in the teachings of an ancient book called the Bhagavad Gita. All these different sides of him make Oppenheimer a very interesting and deep character that captures the audience's attention.
The Fusion of Science and Art
Bird and Sherwin, in their biography, talk about an interesting side of Oppenheimer: he loved poetry just as much as he loved science. Nolan, the film's director, shows this love for poetry in the movie in a way that makes the audience feel it deeply. The movie tries to blend the beauty of poetry and the sharpness of scientific thought, just like Oppenheimer did in real life. This mix of art and knowledge is a special thing that we don't often see.
Nolan has always been a director who likes to play with big ideas like time and the tiny details of how the universe works. In this film, he stays true to what he loves to do. He dives deep into the thoughts and feelings of Oppenheimer, making us understand and feel for a man who had a big impact on history.
A Contemporary Reflection
Oppenheimer is not just a movie that tells the story of someone's life. It also makes us think about the problems smart people and those who want to make a change face today, especially in the internet age. Nowadays, everyone can find and share information quickly on the internet.
But sometimes, this information can be changed or used in wrong ways. The story in the movie reminds us of what happens today online, where groups of people on the internet often argue and fight. These groups, or "digital mobs", can sometimes be very mean and try to make others look bad if they don't agree with them. The movie shows that these challenges are not new, and it makes us think about how we should act and what we should believe in today's world.
The Tragic Parallel of Prometheus
The movie starts by telling us about the old story of Prometheus, a character from Greek myths. This story is used to show how similar Prometheus and Oppenheimer are. Just like how Prometheus gave people the gift of fire, Oppenheimer gave people the knowledge and power of the atomic bomb.
But giving these gifts wasn't all good; they both faced big problems because of it. The Prometheus story warns us about the dangers of doing things that might be too big or powerful for us to handle. When we watch the movie and see Oppenheimer's life, we see that he also faced a lot of problems because of the big gift he gave to the world. It shows that when people do big things, they sometimes have to pay a big price.
In conclusion, Oppenheimer, through Nolan's masterful storytelling, is not just a tale of a physicist's contribution to the atomic age, but a profound exploration of the human condition, the moral dilemmas of progress, and the personal sacrifices made in the name of advancement.