Diving deep into the rich fabric of film history, we find ourselves once again entwined with the incredible team that brought the movie Forrest Gump to our screens back in 1994. This iconic film, with its heartwarming story and unforgettable characters, left an indelible mark on our hearts. Through this article, we hope to offer an exhaustive update on the lives and careers of each of these talented actors. We'll delve into their varied roles, their triumphs, and their challenges in the ever-changing world of Hollywood and even outside its glamorous confines.
So, strap in and join us as we take a nostalgic journey, retracing the steps of our favorite cast members, and discovering where the tides of time have led them over the past decades.
Tom Hanks as Forrest Gump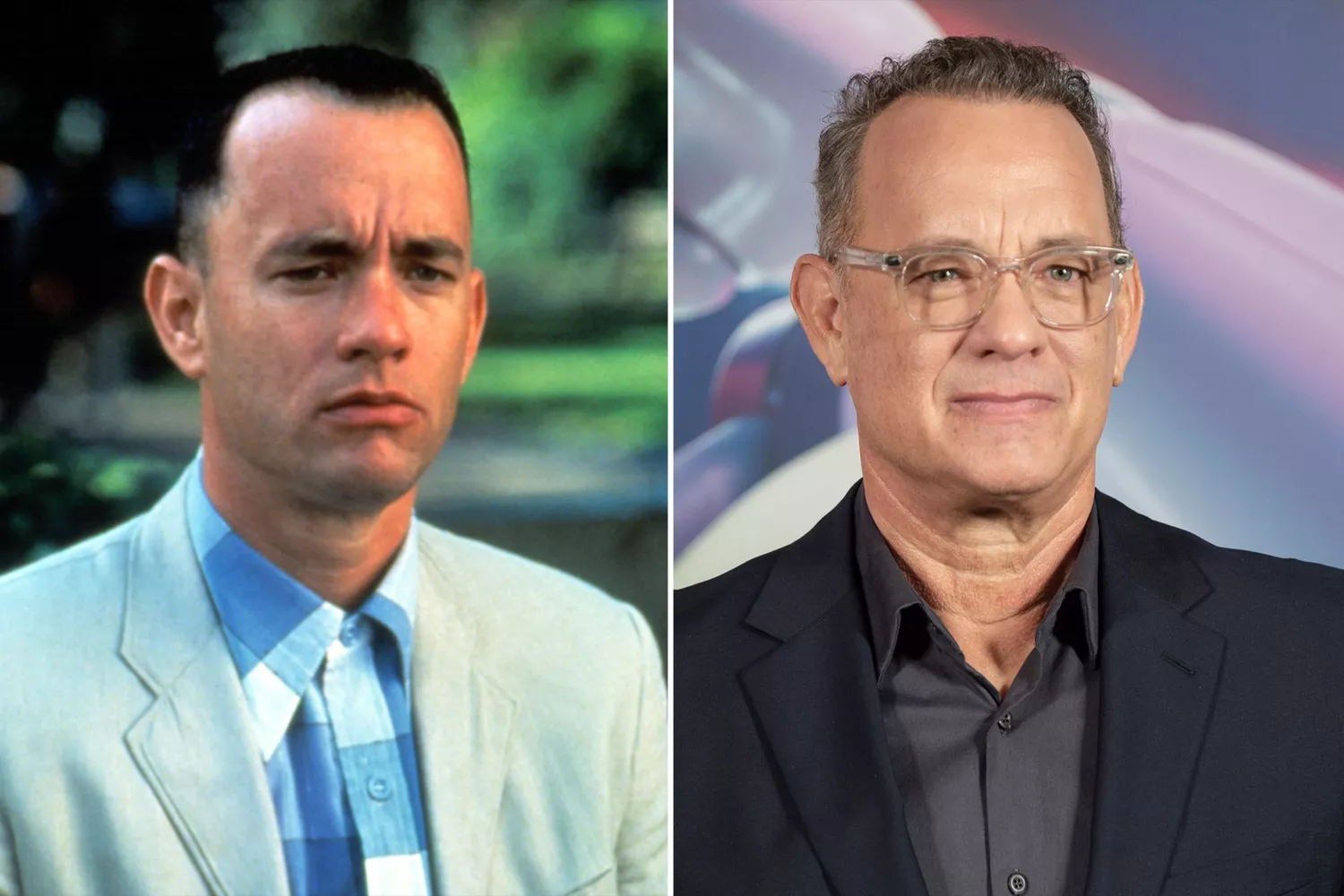 It's almost laughable to even question what Tom Hanks has been up to since his heartwarming, Oscar-winning role as the unforgettable Forrest Gump. Rising even higher as one of the top-notch and respected actors of his era, Hanks has continued to win over moviegoers, time and time again, with a string of roles that have left lasting impressions. His cinematic journey has spanned a vast array of film types, from dramas to comedies and everything in between.
And let's not forget the additional Oscar nods he received for power-packed performances in films like Saving Private Ryan and the gripping Cast Away. Who can overlook his endearing voice-over for the much-loved character, Woody, in the Toy Story series? Or his deeply touching portrayal of Mr. Rogers in A Beautiful Day in the Neighborhood? Hanks is truly a master of his craft, a shining example of what top-tier acting looks like. With a film list as long as your arm, numerous accolades, and personal milestones, Tom Hanks is, without a doubt, one of Hollywood's crowning jewels.
Robin Wright as Jenny Curran

Robin Wright, the captivating star who played Jenny Curran with such grace, was no stranger to stealing scenes and winning over audiences. Before portraying Jenny, she had already captured many a heart with her unforgettable role as the lovely Buttercup in the classic film, The Princess Bride. After her memorable stint in Forrest Gump, Wright didn't slow down one bit. Her career path was marked by a string of varied and impactful roles. Who can forget her strong performances in movies like Unbreakable and the critically-acclaimed Moneyball?
However, it wasn't just the silver screen where Wright shined. She dominated the small screen as well with her compelling portrayal of Claire Underwood in the hit Netflix series, House of Cards. This role didn't just earn her rave reviews but also led to several Emmy nominations, showcasing her prowess as a leading lady.
And just when fans thought they had seen all facets of her talent, Wright surprised everyone by venturing into directing, further solidifying her position as a powerhouse in the entertainment world.
Life off-camera, though, hasn't always been smooth sailing. Robin faced her fair share of personal ups and downs, including a tough divorce from Clement Giraudet. But through it all, she has shown herself to be a pillar of strength and determination. Today, she stands tall, not just as an immensely talented artist but also as a beacon of resilience and inspiration for many in and outside of Hollywood.
Sally Field as Mrs. Gump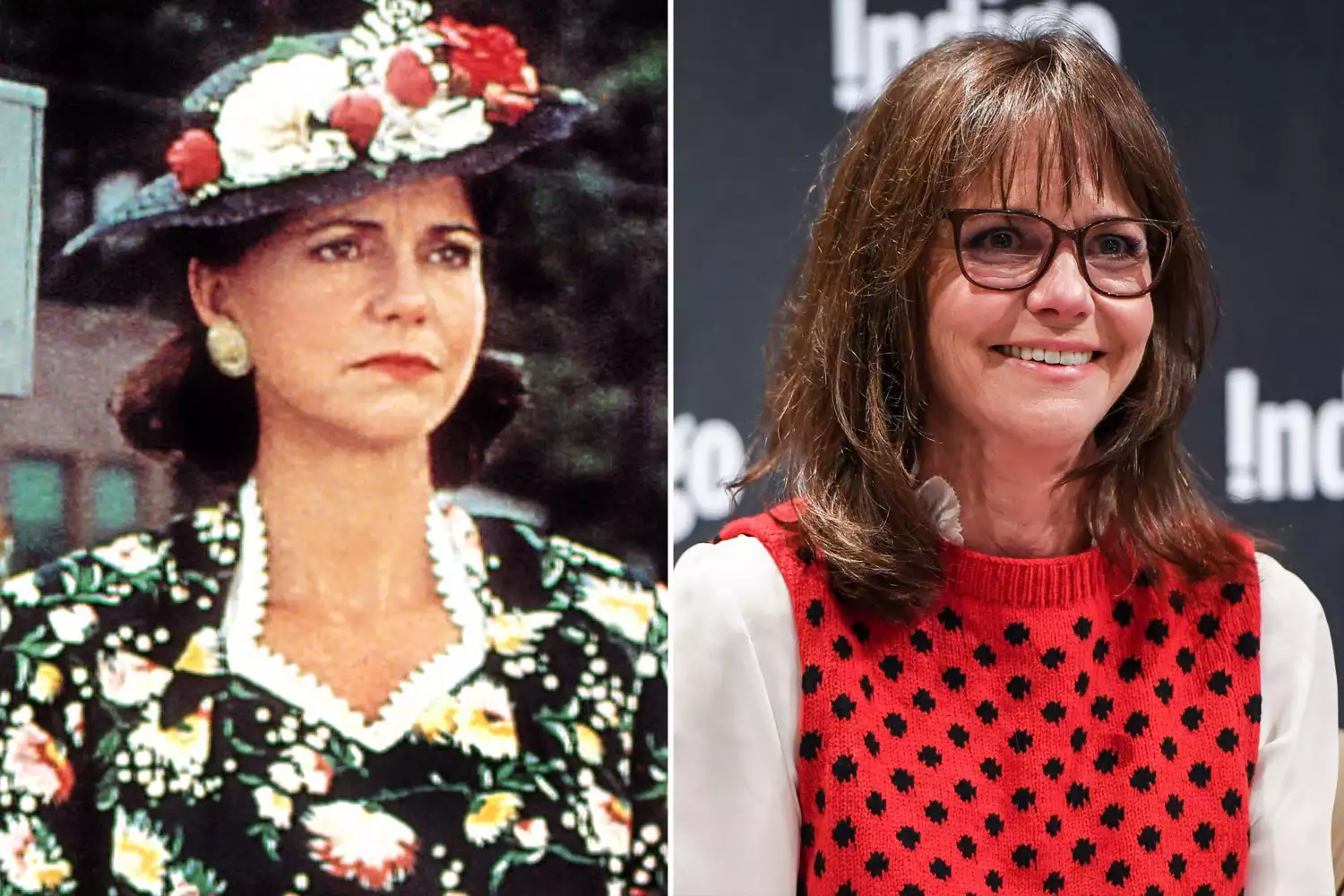 Taking on the role of the resilient and steadfast Mrs. Gump, Sally Field delivered not just lines in a script but moments that would be etched in film history forever. Her portrayal of Forrest's loving and supportive mother showcased her seasoned acting skills, and she brought forth some of the most memorable and iconic lines of the film. But Sally Field's journey didn't stop there. The veteran actress, with her signature grace and charm, continued to be a beloved presence on the silver screen. She played important roles in significant films such as the historical drama Lincoln and the charmingly quirky Hello, My Name Is Doris, showcasing her range and versatility.
But Sally's artistic brilliance isn't limited to the cinema. The small screen has been equally graced with her talents. She delivered Emmy-winning performances in popular TV shows like ER and Brothers & Sisters. These roles, diverse and challenging, further demonstrated her exceptional acting prowess and cemented her place as one of the finest actresses of her generation.
In 2023, Field was honored with the SAG Life Achievement Award, a well-deserved recognition celebrating her extensive and impactful career. The award served as a testament to her enduring contribution to the film and television industry.
Beyond the camera, Sally Field has been more than just an actress. She's been a voice and an advocate. She has passionately supported Bone Health, bringing attention to a crucial aspect of well-being often overlooked. Additionally, she's been a fervent supporter of the LGBTQ community, championing for rights, acceptance, and equality. Field's life and career are not just about portraying characters; they are about blending her artistic journey with a deep and lasting commitment to societal well-being, making her a true inspiration both on and off the screen.
Gary Sinise as Lieutenant Dan Taylor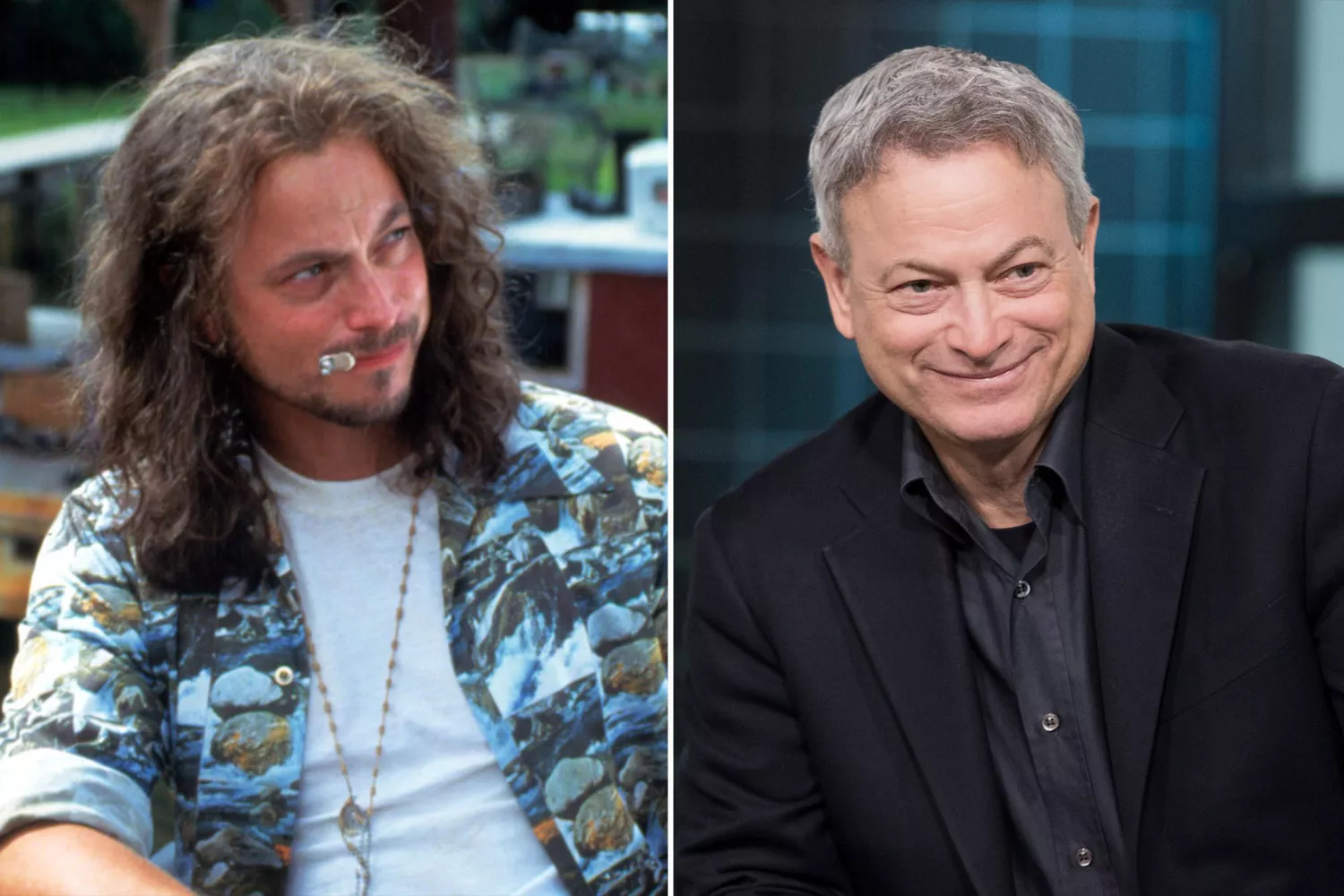 Gary Sinise, the talented actor behind the unforgettable character Lieutenant Dan Taylor, was showered with praise and even earned an Oscar nomination for his deeply transformative and moving performance in Forrest Gump. His portrayal of Lieutenant Dan was not just memorable, but also showcased his ability to bring depth and humanity to his characters, marking a significant milestone in his acting journey.
But Gary's impact goes far beyond the boundaries of the screen. He has become a symbol of hope and support for veterans all over the country. With a heart full of compassion, he established the Gary Sinise Foundation, a beacon of assistance and support for those who have served. And if that wasn't enough, Sinise also formed the Lt. Dan Band, performing and bringing joy to audiences while supporting a cause close to his heart.
Yet, his commitment to helping others hasn't slowed down his acting career one bit. Sinise continued to deliver remarkable performances in other notable projects. He played a crucial role in the gripping film Apollo 13, and he was a familiar and beloved face on television as well, particularly for his role in the popular series CSI: NY. Each of these roles further polished his acting credentials and added to an already illustrious career.
Mykelti Williamson as Private Benjamin Buford "Bubba" Blue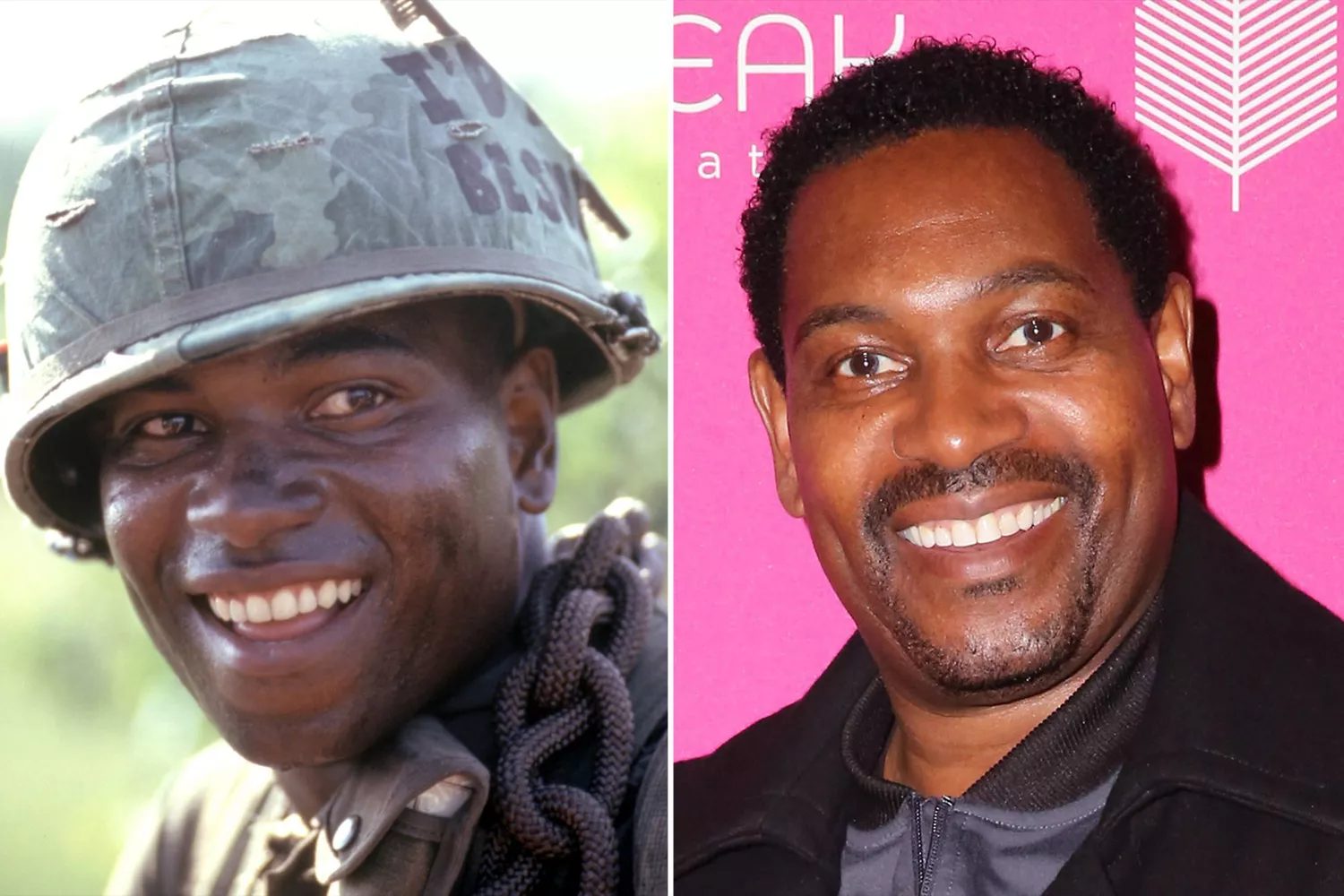 Mykelti Williamson, who etched himself in our memories as the lovable shrimp-loving Bubba in Forrest Gump, surely left a mark that's hard to forget. His portrayal of Bubba was not just endearing but showcased a depth of character that has stayed with audiences, making him a household name.
But Mykelti didn't stop there; post Forrest Gump, he embarked on a journey exploring a myriad of roles that spanned both television and film. He showcased his versatility on the small screen with gripping series like 24, where he brought his unique flair to a widely watched and acclaimed show, contributing to its ongoing success.
On the big screen, Williamson continued to shine, delivering standout performances in critically acclaimed films such as Fences. In every role, whether big or small, he brought a level of authenticity and commitment, diving deep into complex characters and exploring a variety of genres. It's this ability to adapt and the unwavering passion for his craft that have defined Williamson's journey through the world of acting.
Haley Joel Osment as Forrest Junior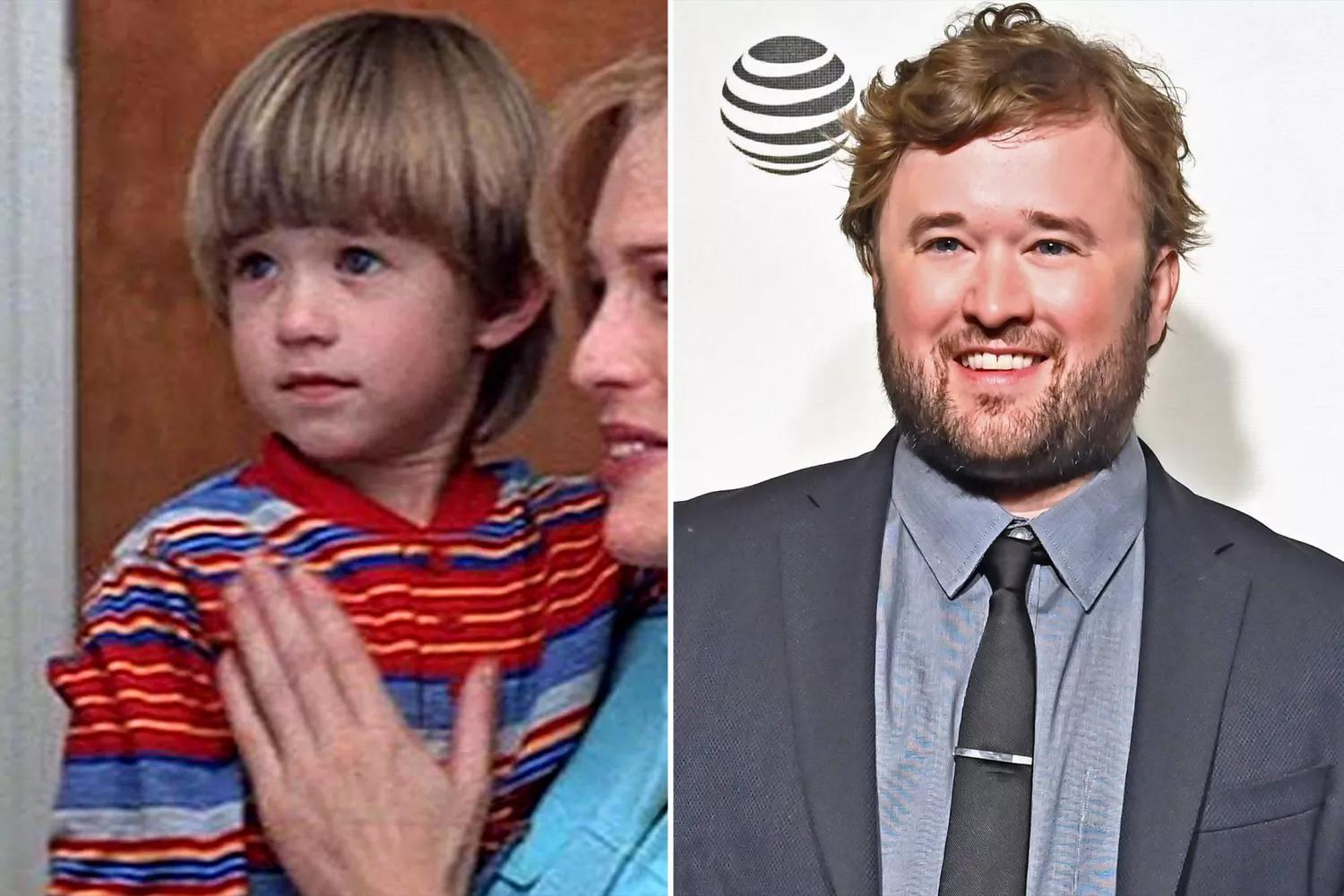 Haley Joel Osment, known to many as the adorable Forrest Junior, quickly climbed the ladder of fame, becoming one of the most recognizable child actors of the '90s. With his innocent charm and natural acting ability, he captured the hearts of audiences around the world. The young star's Oscar-nominated performance in the chilling yet moving film, The Sixth Sense, was nothing short of extraordinary, showcasing a depth of acting that was impressive for his age.
But Haley didn't just stop there. He continued to explore and expand his horizons, taking on diverse roles that demonstrated his wide-ranging talents. His role in the sci-fi film A.I. Artificial Intelligence was another feather in his cap, proving that he could hold his own in a variety of genres and settings.
As he grew older, Osment seamlessly made the transition from a child prodigy to a versatile and accomplished actor. He didn't limit himself to live-action roles but lent his distinctive voice to animated series, further demonstrating the breadth of his talents. This venture into voice acting allowed him to explore different facets of performance, bringing to life a myriad of characters and adding another layer to his already diverse career.
Hanna Hall as Young Jenny Curran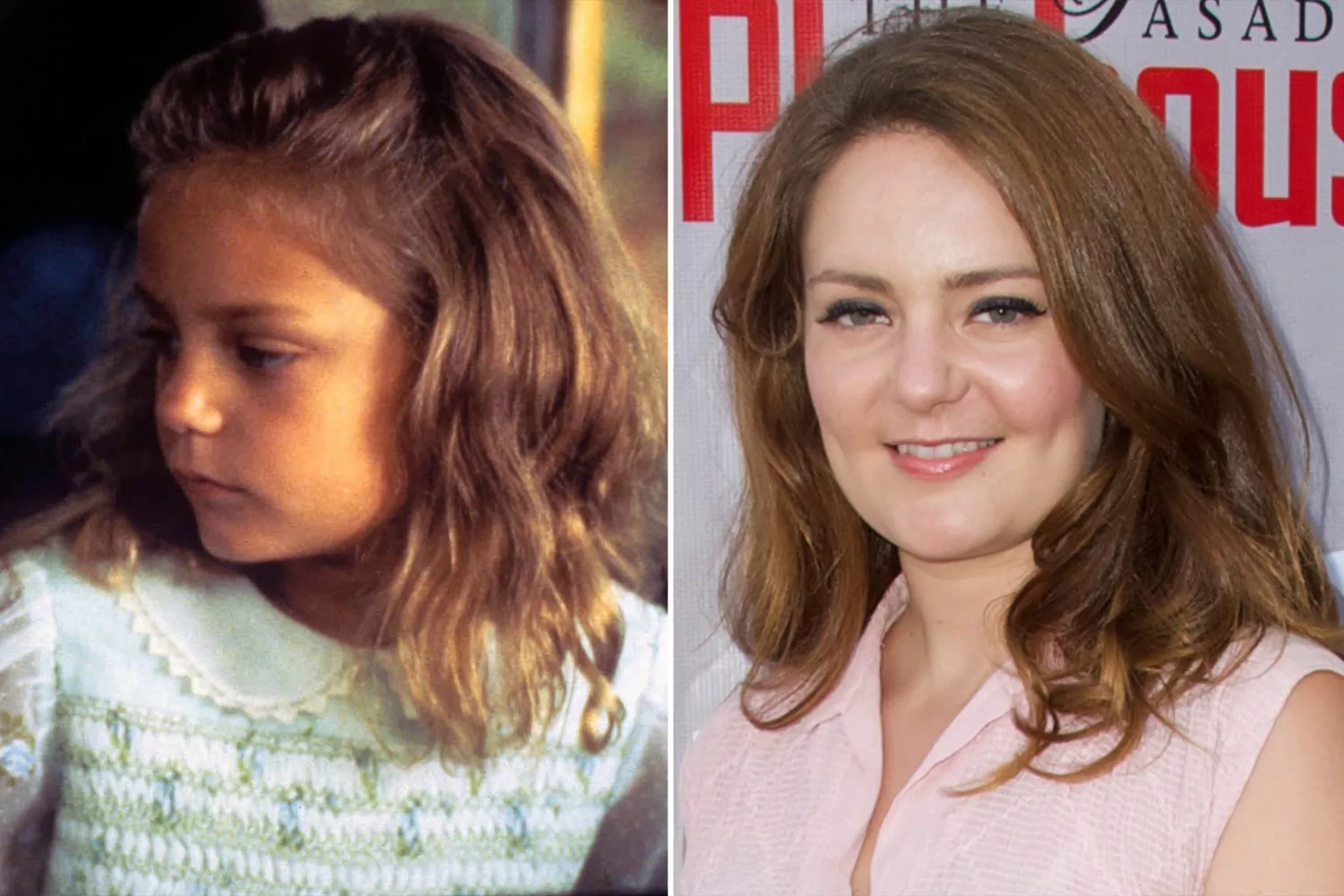 Hanna Hall, who many of us remember as the young girl who inspired Forrest's memorable run, didn't just stop at being a part of cinematic history. Instead, she used that as a stepping stone and embarked on a diverse and multifaceted career in the world of entertainment. With her youthful energy and passion for her craft, she set out to explore the many avenues the industry had to offer.
One of Hanna's notable appearances was in the film The Virgin Suicides, where she showcased her acting chops alongside a talented cast. The film was a unique opportunity for her to delve into a different kind of storytelling and to contribute to a narrative that was both challenging and rewarding.
But acting was not the only path Hall wanted to explore. She had a vision and a desire to contribute to the industry in more ways than one. So, she ventured into the world of direction, showcasing a new side of her creative talents. Working behind the camera allowed her to have a fresh perspective and to be involved in shaping the story from a different angle.
In addition to directing, Hanna took on the role of an intimacy coordinator for several notable series. This position, crucial in the current entertainment landscape, allowed her to ensure the safety and comfort of actors during intimate scenes. It's a testament to her dedication to fostering a positive and respectful environment on set, highlighting her commitment to the well-being of her fellow artists.
Michael Conner Humphreys as Young Forrest Gump

Michael Conner Humphreys, remembered by many for portraying the young and endearing Forrest Gump, took a route quite different from the sparkling lights and glamour of Hollywood. Instead of walking down the well-trodden path of acting and basking in the limelight, he decided to answer a different call, one that was far removed from the world of cameras and red carpets.
Choosing to serve his country, Michael enlisted in the U.S. Army, swapping the film scripts for a life in uniform. This decision showcased a different kind of courage and commitment, revealing a side of him that the audience hadn't seen when he was on the big screen. His journey demonstrates that life, indeed much like a box of chocolates as his character famously said, is full of surprises and unexpected turns.
The ensemble cast of Forrest Gump embarked on diverse paths, achieving accolades and exploring new horizons. Whether it's Tom Hanks' legendary status, Robin Wright's versatile talents, Sally Field's advocacy, Gary Sinise's philanthropy, or the unique journeys of Mykelti Williamson, Haley Joel Osment, Hanna Hall, and Michael Conner Humphreys, each actor's story is a testament to the unpredictable and enchanting narrative of life.