If you're an automotive enthusiast, action-packed driving scenes are what make car movies great. Ford v Ferrari, tells the story of how Ford beat Ferrari to win Le Mans in 1966, has those in spades. Beautifully shot, suspenseful racing pervades the film, and the cars—Ford GT40s, Ferrari 330 P3s, Shelby Cobras, and more—look fantastic.
Ford v Ferrari has been applauded for it's special screenplay
The film chronicles the story behind Ford Motor Co.'s conquest to outperform every car on the racetrack. In a move to secure the company with the fastest cars, Ford made an offer to buy Ferrari and its fleet of race cars in 1963.
Just before the deal was to close, however, Enzo Ferrari pulled out, disagreeing with Ford's demand to retain financial control.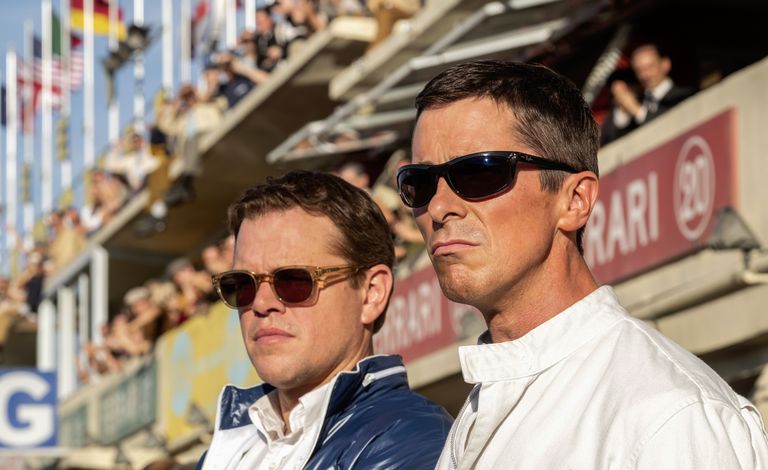 With a running time of 2 hours and 32 minutes, Ford v Ferrari can (ironically) feel a little slow at first. It takes its time to establish the backstories of Shelby and Miles and giving a look inside the struggles at the Ford Motor Company in the early 1960s.
The rivalry between two best friends
The film follows the company's historic quest in crafting the speediest sports car, while celebrating those behind the wheel. The duo of Carroll Hall Shelby (played by Matt Damon) and Ken Miles (played by Christian Bale).
The movie has a whole new set of fans.One person tweets:
So happy to see #FordvFerrari on my telly. Loved everything about this movie especially this scene between @caitrionambalfe and #ChristianBale. pic.twitter.com/yzXn7IOFx4

— Elizabeth Smith (@Dumspirospero67) June 24, 2020
The emotional depth of the storytelling also excuses some of the questionable choices that we'll chalk up to typical Hollywood cheesiness.
Check out the thrilling trailer here: