Amidst the ongoing #BlackLivesMatter protests, protesters in Baltimore pulled down a statue of Christopher Columbus and hurled it into the city's Inner Harbor on Saturday night. This is the latest addition to the list of monuments toppled during nationwide demonstrations against racism and police brutality.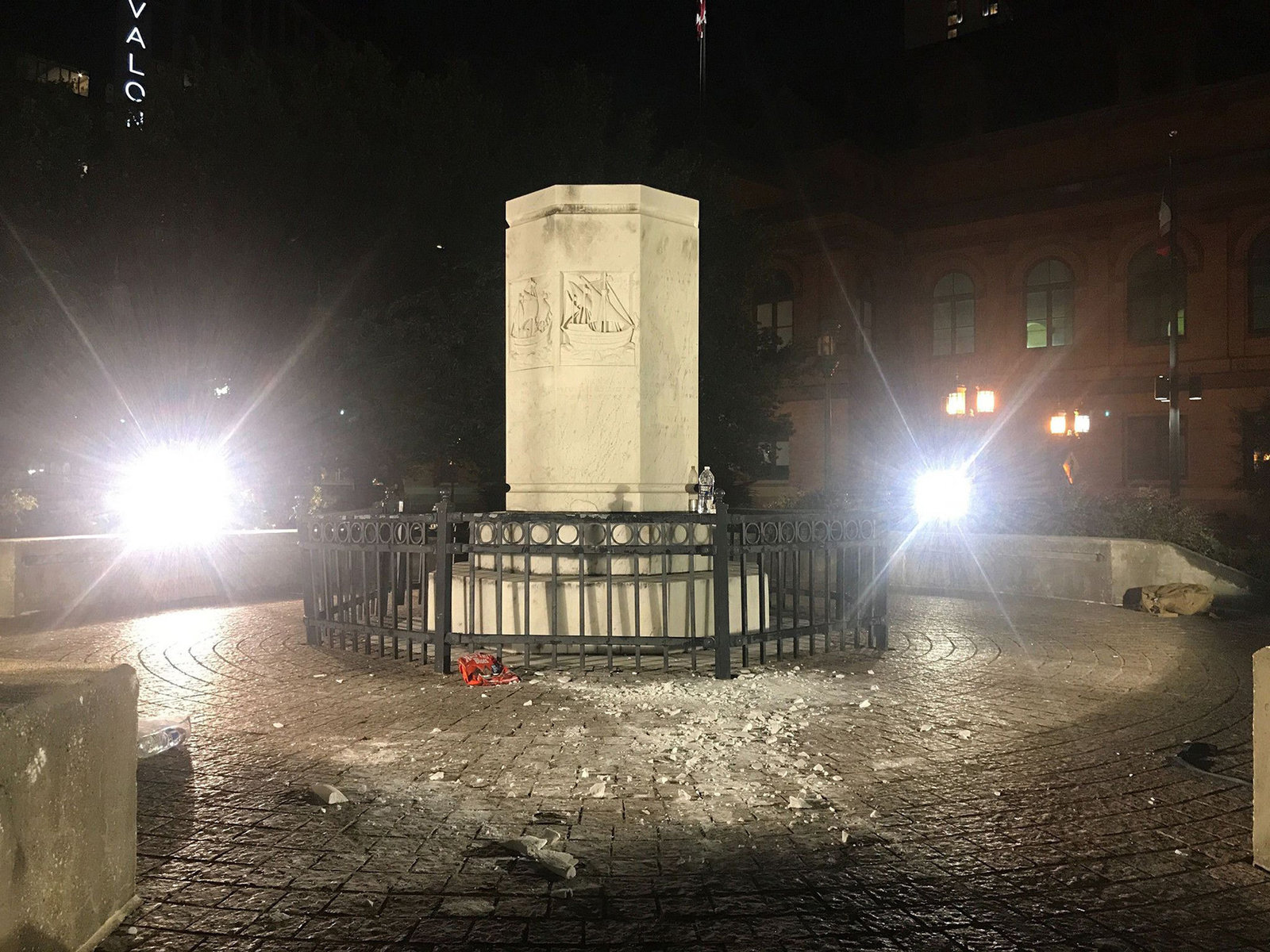 This powerful step occurred on the night of July 4th and is the latest development of a monument depicting slaver owners and colonizers to be taken down.
Videos taken during the protest captured the moment of a motivated and angry crowd celebrating the statues being torn from its roots.
Baltimore just tore down the Columbus statue ✊🏿✊🏾✊🏽✊🏼✊🏻 #blacklivesmatter pic.twitter.com/uX5ty8oI3f

— National Public Raytheon (@spencercompton) July 5, 2020
One of the protestors took a video which shows the destroyed statue being dumped in the Baltimore harbor.
https://twitter.com/jmgpix/status/1279581659629789184?ref_src=twsrc%5Etfw%7Ctwcamp%5Etweetembed%7Ctwterm%5E1279581659629789184%7Ctwgr%5E&ref_url=http%3A%2F%2Fvt.co%2Fnews%2Fus%2Fbaltimore-protesters-pull-down-christopher-columbus-statue-and-throw-it-in-harbor
In response to the destruction of the statues, the city council introduced a bill earlier this week that will seek to rename one of the Columbus statues in honor of victims of police brutality.
Baltimore is not the only city protesting against Columbus's controversial legacy. Recently, a petition has been started for removing  Columbus Day as a national holiday.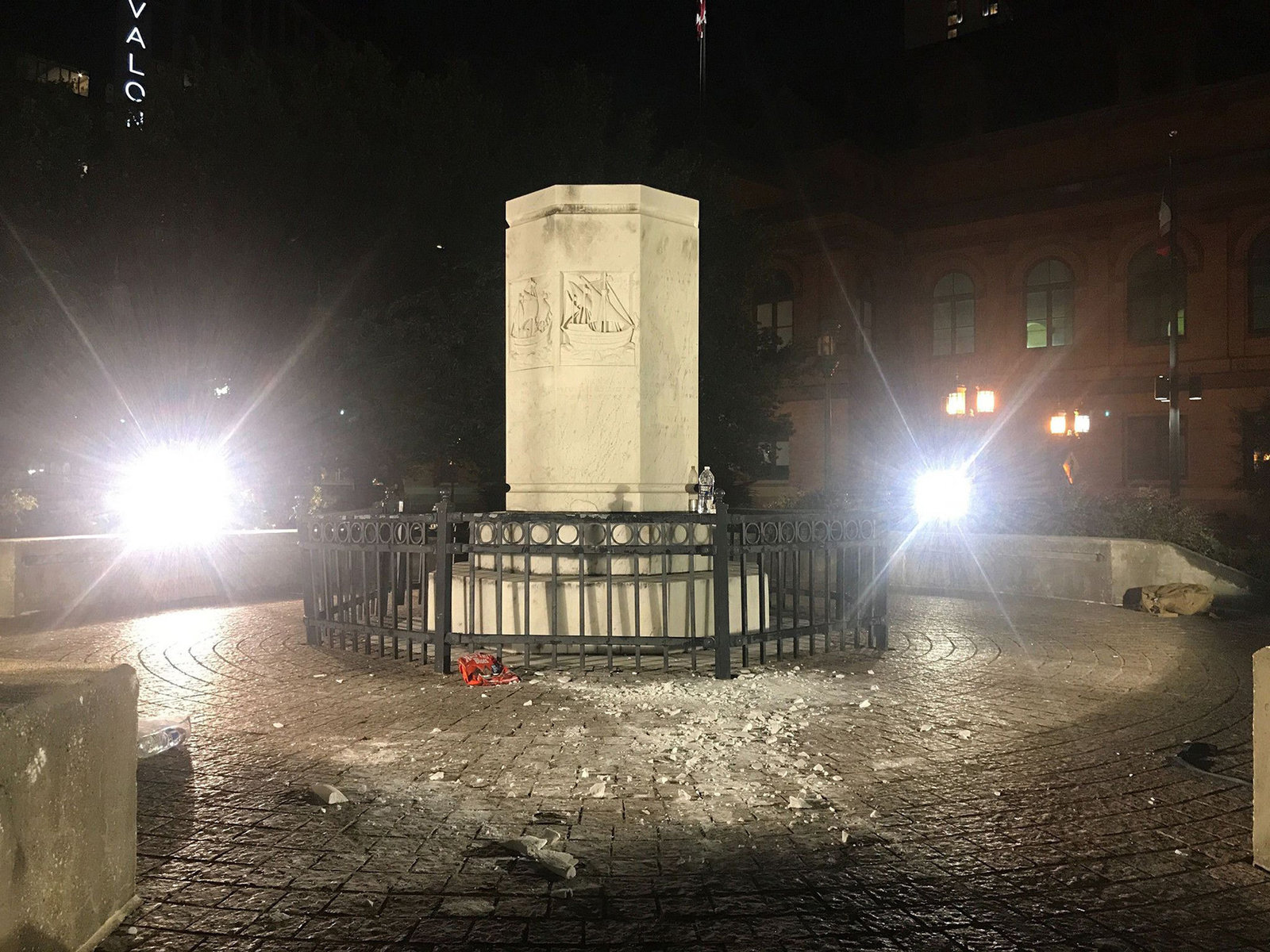 President's Remarks
In one of his rallies, President Donald Trump said to exhilarating applause: "Under the executive order I signed last week – pertaining to the Veterans' Memorial Preservation and Recognition Act and other laws – people who damage or deface federal statues or monuments will get a minimum of 10 years in prison.