Rouyu Technology has become the first one to launch foldable phone called FlexPai. It's a California based company. The phones will be soon available in China. The phone is having 7.8 inch screen and is 7.6 mm thin with having AMOLED display. The company claims that it has tested the folding and the opening process for about 200,000 times.
The screen resolution is about 1920×1440 pixels having a pixel density of 308ppi. The phone will be running on Android Pie OS.
It's a dual camera phone ( 16MP + 20MP ) with a snapdragon 855.The device runs on Water Os. There are three variants which will be available (6 GB /128 GB costing around 8,999  Yuan (~$1291), 8 GB / 256 GB for 9,998 Yuan (~$1434) and 8 GB / 512 GB for  12,999  Yuan (~$1864)).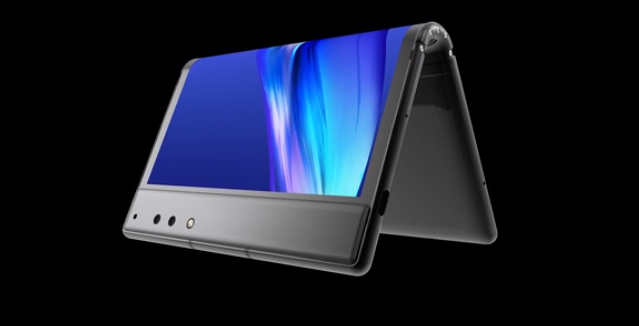 The screen is flexible and can be used as dual screen phone.The FlexPai smartphone is said to be costing around 95,300 Rs.
According to some reviews after the launch event it will be better if the screen is made smaller due to which the efficiency and comfort level will also increase. A bit of change in design will result in a better output.
Rouyu Technology also known as Royole has previously launched products such as curved dashboard for cars, foldable 3d mobile theatre and various types of flexible sensors.
Steve H tweeted that he might not use such foldable devices as he might be too old for using these kind of upcoming new technologies.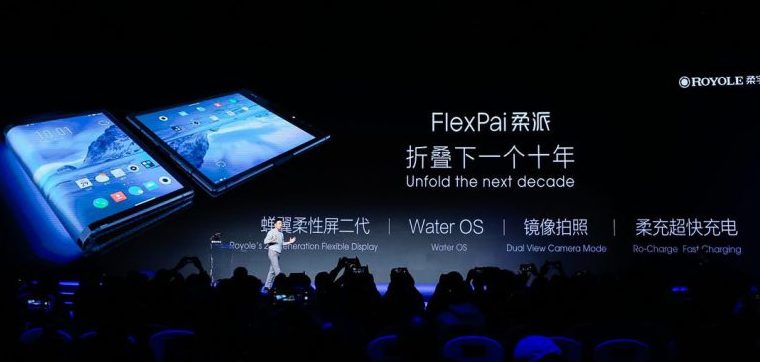 As per general reviews the device is said to be a bit uncomfortable to carry as it is huge to be carried around.
In a press conference the founder and CEO of Rouyu Technology, Bill Liu announced that the firm will be investing 200 million Yuan  in the globle firm for the development of software and application for this phone.
As promised by Samsung and Huawei, we will very soon be able to see new flexible smartphones.
Source – Android Authority, The Indian Express, CNBC
I am an amateur content writer, who is currently pursuing a Masters in Finance from ICFAI Business School. In this highly volatile Business Market, I find no better way to keep myself updated than to write about it and reflect my own thoughts as words.