A floating movie theater is coming to Paris where people sit in socially distant boats on the water. The theatre will be set in motion as a part of an event – Paris Plages.
Paris Plages is an annual event organized by the French capital. The Mayor of Paris declared on RTL –
"Many Parisians will not go on holiday. Many visitors might come to Paris, especially visitors from other French regions rather than abroad, and we really want to welcome them and keep this festive spirit up in Paris."
Paris Plage is a plan run by the office of the Mayor of Paris that creates temporary artificial beaches each summer along the river Seine in the center of Paris.
Every July and August since 2002, roadways on the banks of the Seine are closed off. The area around is totally reshaped and hosts various activities that are completely free, including sandy beaches and palm trees.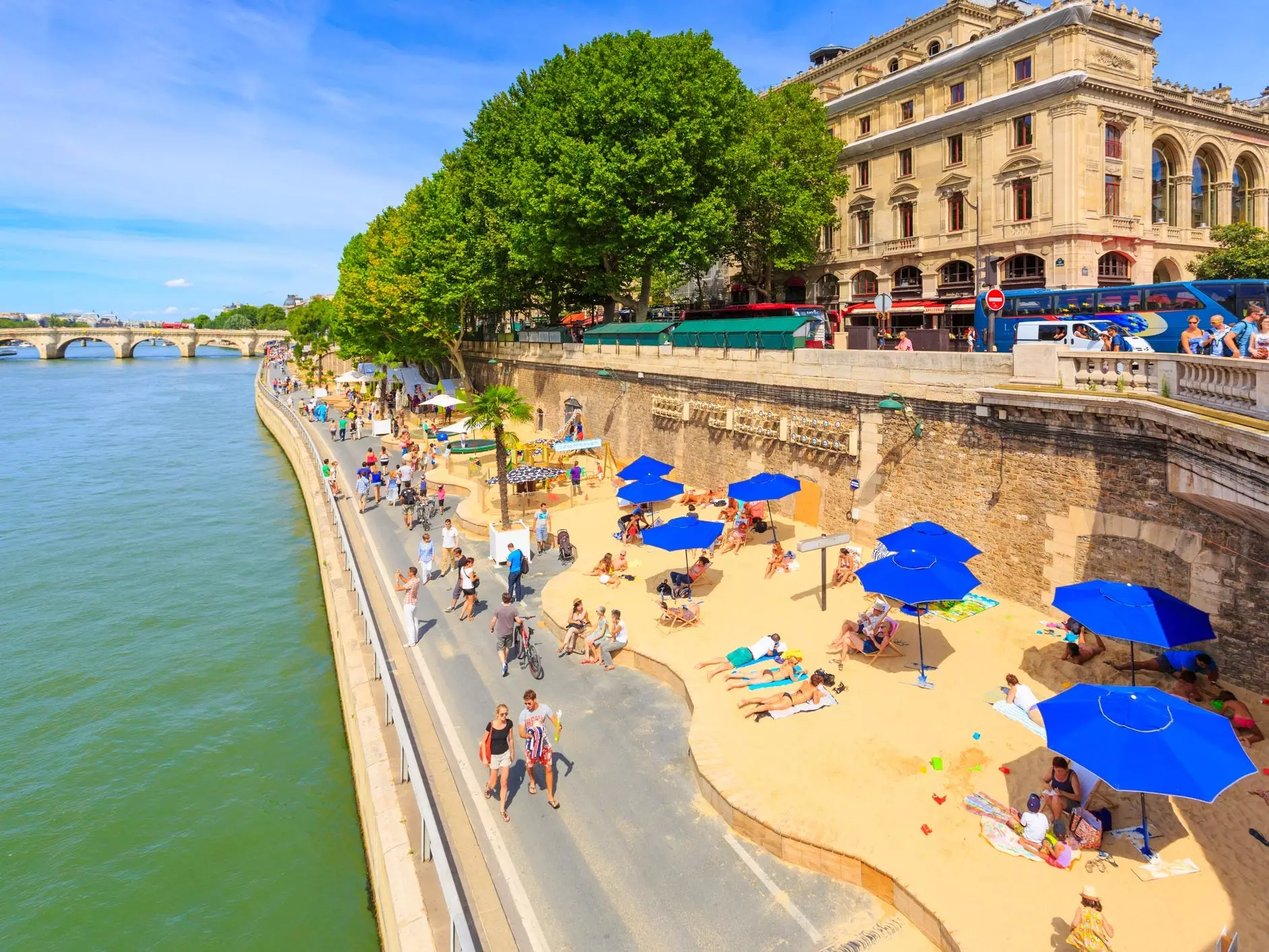 It was then also introduced along the Bassin de la Villette in the northeast of Paris in 2007. But this time it's going to look a little different.
So, to mark the occasion, this year will see Paris open its first-ever floating movie theater
As a result of a collaboration between cinema chain Mk2 and Häagen-Dazs – "cinema on the water" is been opened up for the people in Paris. The event is taking place on July 18th.
The "Cinéma sur l'Eau" – or cinema on the water – will see the Seine river be transformed into the movie night of dreams. 38 electric boats will be lined up to watch the movie screening which will be able to accommodate 228 locals to watch Le Grand Bain.
It's a comedy show about a group of men who start a synchronized swimming team. Imagine you are on a floating boat on the river. That's pretty much like a date night right!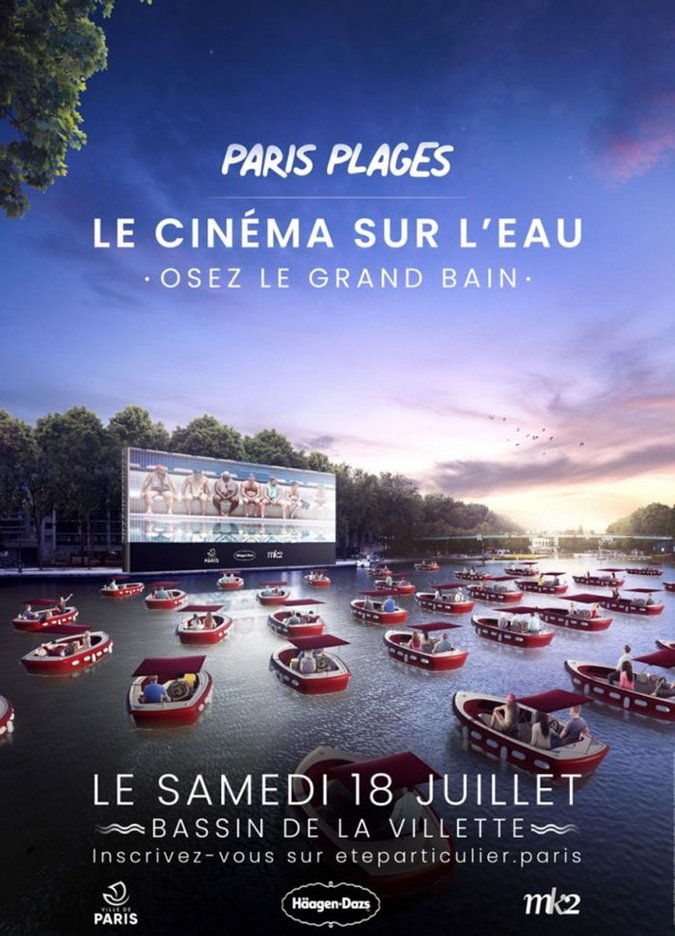 According to a press release from PR company Spark Agency, each boat seats four to six people, while social-distancing practices ensure that groups are family or friends. Also, Victor Mirabel's new short film called A Corona Story will also be shown.
Not to worry if you are a water phobia. Another 150 people will be able to watch the movie from the deck chairs. Parisians can enter a raffle for free tickets here from July 7 until July 15.