Nathan McLeod described his 4-year-old son's fall off a ski lift at Montana Snowbowl as "a parent's worst nightmare." They were on the same chairlift when the father said it collided with one of the towers, causing his son Sawyer to fall.
"This is a parent's worst nightmare," McLeod said on Friday to The Missoulian. "I'm just standing there watching him fall, and he's looking at me." There's nothing I can do, and he's screaming. I got this horrible mental vision of his entire body falling out of my grasp."
McLeod told the newspaper that his second son, Cassidy, 6, was riding a chair ahead with a snowboarder while he and Sawyer boarded the next lift. McLeod became concerned as he observed Cassidy's chair making "huge, violent swings" as it approached the second tower.
"I'm concerned that he'll hit the next tower," McLeod told The Missoulian. "At that point, it's about 40 feet off the ground." As that thought passes through my mind, our chair collides with the first tower as it begins to rise."
"And then," he went on, "I reach for my son, and he just slips from my arms."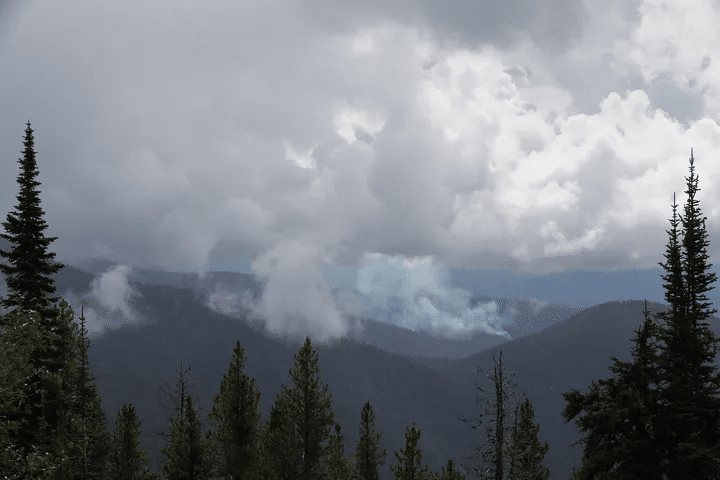 Sawyer survived the 12- to 15-foot fall, according to McLeod. If their chair had reached the second tower, the boy would have faced a 40-foot drop. McLeod's situation appeared to worsen after the lift stopped.
"I'm yelling someone help us,' and the lift stops a few seconds later," he explained to The Missoulian. "However, as Sawyer falls, the lift chair simply disintegrates and flips backward…" So I'm holding to the center bar while the chair swings."
"My son is screaming, and I'm at a loss for words," he continued. "I'm thinking, 'Do I jump now?'"
McLeod described seeing a lift attendant rush over to Sawyer and hug him. When McLeod decided to take off his skis and jump off the chair, she allegedly provided "zero communication" to the boy's father while walking Sawyer back down to the lift terminal.
He said he ran to his son when the attendant told him to "watch out" because the lift was about to restart. When attendants began "loading the next people in line," McLeod became enraged, with someone reportedly saying, "Yeah, that's Snowbowl, haha."
The resort's owner, Andy Morris, told The Missoulian that the lift had been inspected and that "there was an unbalanced load that caused the lift to swing." Riblet lifts, he says, "start swaying pretty bad when they misload."
Because the resort is located within the Lolo National Forest, it has been closed while an investigation is conducted. This isn't the first Snowbowl mishap; in 2020, dozens of passengers were reportedly evacuated due to a mechanical failure.
"Who knows how many other chairs are in need of repair and are simply being painted over?" McLeod stated. "My concern is that we were extremely fortunate. Sawyer could have been killed if the circumstances had been different. Is someone going to die if nothing changes?"